Type 3 hair is the third category of the hair typing system put together by celebrity stylist, Andre walker. If you have type 3 hair, I believe that you already understand the battle with curls that are not easily detangled, dryness and frizz.
Type 3 hair is characterized by its S-shaped curls. And these curls are not the easiest to manage especially in high humidity.
Despite the challenges that these curls pose, when showered with a lot of TLC, they can set you on a bounce.
The subtypes of type 3 hair are quite different from each other. 3A hair type is the first of the subtypes of this curly hair family. This article answers your questions of why and how should these tresses get your attention.
What Is 3A Hair Type?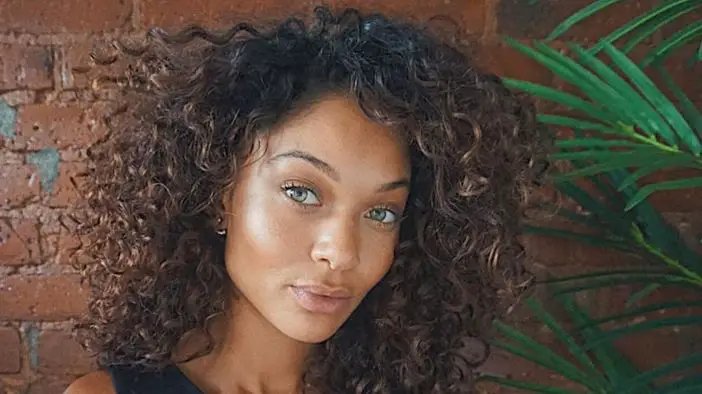 3A hair doesn't fall too far from the beach waves type 2 hair category. I like to think of them as flat fine curls. 3A hair has loose S-shaped curls that have the circumference of a piece of sidewalk chalk.
These loose curls make them look flat with less volume when compared with their 3B hair and 3C hair counterparts.
Although they look like 2C hair, you can certainly tell them apart. 3A curls begin from the roots while 2C curls come a few inches away from the root. Also, 3A hair has well-defined and distinct curls.
However, these curls' texture and shape makes them prone to dryness, frizz, and split ends. For this reason, they are a very moisture-demanding class.
Features of 3A Hair Type
Type 3A hair has features that differentiate it from the other subtypes and hair categories. You should put these features into account in order to get the best out of your curls.
The loose curls
3A curls are very distinct, well-defined spirals with lots of body and movement. However, they could be quite tricky.
During periods of high humidity, they do not align properly. Some 3A hair may be loopy and have well-defined S-shaped curl patterns while some may be loose and undefined. As a result, all your styling efforts will be towards getting them even.
Also, the 3A hair type has curls that tend to be easily pulled out, blown out, and very reactive to the elements.
The texture of the curls
3A curls have a uniform texture. And this is between the range of fine to medium. The curls are very tight. As a result, the hair tends to be dry and prone to frizz.
Hair volume
Of all the subtypes of type 3 hair, 3A hair has the least volume because of its flat curls.
Prone to frizz
The nature of 3A hair texture, curls, and shape makes it difficult to keep it moisturized. Natural oils in the scalp like sebum are not able to freely flow down the hair strands. This makes the 3A hair type prone to frizz, breakage, and split ends.
However, if 3A hair gets enough moisture, it is a very beautiful sight to behold.
Care Routine Guide For 3A Hair Type
To get the best of your 3A hair, you must take good care of it. Ensure it stays hydrated. Maintaining curls, shine, and hair integrity requires constant moisturizing. This will help to block out unfair humidity and lessen the chances of frizz.
Most importantly, you should adopt a healthy hair care routine for your 3A hair. Every hair requires good care but type 3A curls require extra.
1. Know your hair porosity
Hair porosity is determined by the ability of your hair to soak up moisture. Hair type doesn't technically determine porosity. It is possible to have naturally porous hair. Weather, chemicals, and time can also influence your hair porosity.
So, your hair porosity will determine the kind of products your hair gets.
2. Use a moisturizing or cleansing shampoo
3A hair doesn't require too frequent washing as this can make it more exposed to dryness. That is to say, you should wash your hair once every three to four days with a moisturizing shampoo.
3A curls do not need sulfates and detergents. These shampoo ingredients are capable of stripping your hair of its natural oils and ruining your hair.
Apply sulfate-free shampoo directly to the scalp and massage it in, carefully avoiding the strands. Also, you must take your hair porosity into account before getting a shampoo.
Moreover, you can shuffle between shampoos and cleansers; cleansing shampoos are light and make less lather. Cleansers wash off dirt and leave your hair squeaky clean without damaging the strands.
Learn More: Protect Your Hair's Natural Oil With Sulfate-Free Shampoo
3. Regularly condition your 3A hair
3A curls are very prone to frizz. Because of this, proper conditioning must follow shampooing. Whether it's a regular conditioner, leave-in conditioner, or deep conditioner, it has to be lightweight but very hydrating.
Also, conditioning makes detangling very easy. The conditioner coats your hair strands and makes it very easy to detangle knots.
4. Always get rid of excess water
Because 3A hair type is a very different one, it cannot be dried like other hair types. Be mindful not to blow-dry your curls when they are wet. Instead, wrap the dripping wet hair in a t-shirt and leave it in place for at least 8 minutes. Like this, most of the water is out.
Afterward, scrunch your curls with the shirt until it is about 80% dry. At this point, if you want to blow-dry, set your dryer to medium heat.
5. Use a curl cream
Hair experts advise that you apply curl cream while your hair is still wet. This helps to retain moisture and reduce frizz. 3A hair doesn't need heavy products to weigh down the curls. So, you should use lightweight styling curl cream.
Additionally, curl styling cream is very important and necessary for maintaining curls integrity and bounce.
6. Pick a very good comb
Wide-tooth combs are your best bet because 3A curls are loose curls that are easily pulled out. So, using a brush will mean pulling out your hair. Instead, get wide tooth combs that can help in detangling and spreading products.
7. Moisturize with oils
Oils help to soften coarse hair and retain moisture. 3A hair texture and shape do no allow adequate release and flow of natural oils. Consequently, to keep curls intact, you should regularly apply oils. Most importantly, oils must be lightweight and moisturizing.
See Also: 3B Hair Type: Features, Care and Helpful Products
8. Protect your hair at night
You cannot control the movement of your head while you sleep. The involuntary turning of your head can cause friction between your pillow covers and your curls; as a result, causing frizz.
To avoid this, pack your hair up into a loose ponytail and wrap your hair in a silk bonnet or head wrap. If it is possible, you can replace the pillow covers with silk materials.
9. Wear protective hairstyles
3A hair is naturally susceptible to being pulled out. Manipulative hairstyles and heat-requiring hairstyles will only pull out your hair. Ponytails and buns are simple but not safe for 3A hair types. Always pulling your hair back into a ponytail or bun will lead to thinning and hair loss.
Care Products For 3A Hair Type
Since you already know and understand your type of curls and why they need so much attention, shopping for hair care products becomes easier. There are so many brands on the counters with a lot of promises and "best" tags.
Rather than grab just any of these, first, remember your curls. Remember their constant need for moisture. Remember that they do not need products that will weigh them down.
1. Shampoo
As mentioned earlier, 3A hair is very prone to dryness. Your shampoo choice must be moisture-rich and sulfate-free. Other ingredients to watch out for will be determined by your hair porosity.
Aunt Jackie's Oh So Clean Moisturizing & Softening Shampoo is a lather-rich, sulfate-free shampoo that keeps your curl in mind. The coconut oil, shea butter, and extra virgin olive oil formula help to keep curls clean, soft, hydrated, and easy to comb.
2. Conditioners
Conditioners are very important in blocking out high humidity and keeping off frizz. From your regular conditioner to your hair mask, go for a sulfate-free formula that keeps your curls moisturized and in style.
Kinky-Curly Knot Today Leave-in Conditioner has a multipurpose reputation of serving as a regular rinse-out conditioner and a leave-in conditioner or a moisturizing detangler. 3A curls are easily weighed down but not with this friendly solution.
SheaMoisture Raw Shea Butter Deep Treatment Masque is not only affordable but also keeps your scalp moisturized while conditioning. It is sulfate, paraben, paraffin, and gluten-free. Argan oil present in the hair mask helps to maintain shine and promote hair elasticity.
3. Hair Oils
Essential oils are very vital for 3A curls since the structure doesn't allow sebum to circulate freely. The hair oils go down the scalp and cuticles to repair damage and ensure moisture is in check.
Mizani 25 Miracle Nourishing Oil is lightweight oil but very hydrating. The coconut oil, sunflower seed oil, and jojoba oil blend helps to keep your curls soft, in shape, and shiny. It is also good for breaking up gel casts.
4. Styling Curl Creams
The beauty of curls is in their bounce and pattern. 3A curls are very prone to falling out of shape and being pulled out. This makes it very important to adopt a curl cream that retains curls pattern into your 3A hair regime.
EDEN BodyWorks Coconut Shea Curl Defining Crème resists humidity and keeps curls defined and separate. In addition, the coconut oil, shea butter, and aloe formula make it very moisturizing and perfect for frizz control.
Read Also: Best Conditioner Products To Boost Your Hair Growth
5. Styling Mousse and Gels
When you feel all fancy, you can style your curls with a mousse or gel. These curls stylers hold your curls in an easy to diffuse cast and keeps them shiny.
Herbal Essences Totally Twisted Curl-Boosting Mousse adds volume to your curls and at the same time retains moisture against frizz. Curls Blueberry Bliss Curl Control Jelly defines and clumps your curls without making them stiff.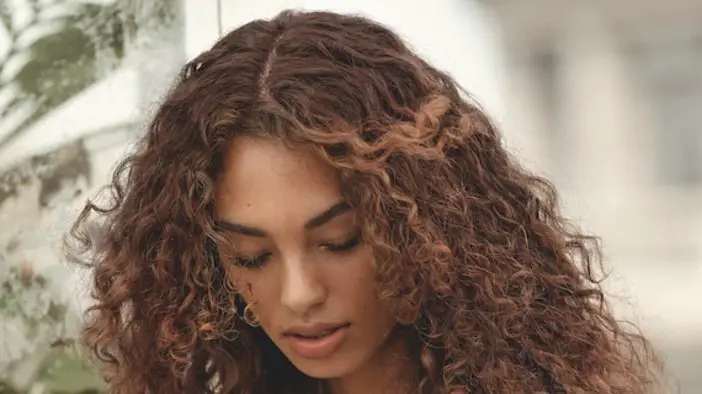 FAQs on 3A Hair Type
1. Why does 3A hair type look like 2C hair type?
Your 3A hair may look like 2C hair. But, you can always tell them apart. 3A hair has a uniform texture all over. 2C hair, on the other hand, can have a mix of waves and curls.
Also, 3A curls come all the way from the root but 2C curls start a few inches from the root.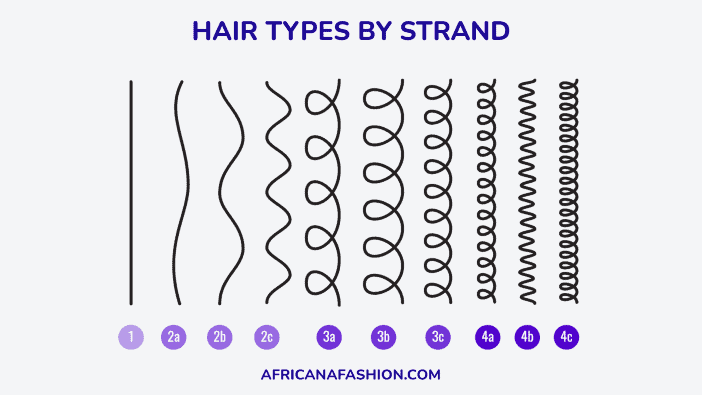 2. How do I know the porosity of my 3A hair type?
It is said that 3A hair has a medium porosity. However, you should take the hair porosity test to correctly identify your hair porosity. This will guide you to properly care for your hair.
3. How often should I wash my 3A hair?
3A hair should be washed once every four days. Frequent washing can make your curls more prone to frizz or leave them very dry. You can also incorporate co-washing in between deep washing.
Conclusion
3A curls may not have the kinkiness of 3C curls but they equally require sufficient moisture to remain in shape and bounce. Curls do not need to be tugged at but, 3A curls require extra care because they are easily pulled out.
How much these curls are cared for, particularly with moisture, determines how lovely they'll get. I encourage you to get products that match your hair type, curls pattern, and texture. Also, remember to practice a good hair care routine.
Check Africana Fashion for more relevant articles on hair care. Thanks for reading.