Type 3 hair is generally characterized by curls and curls mean frizz. Maintaining curly hair is not an easy feat especially in high humidity. I agree with you that it takes heart and soul to keep those curls going. 
However, when the conditions are favorable, you will agree with me that type 3 hair is a very beautiful category of hair. The hair typing system further divides hair type into subcategories based on the intensity of the curls. 
Before the 3C hair type came, 3B hair preceded the type 4 family. Each sub-category of type 3 hair has its unique characteristics and routine care. Whether you have identified your curls as 3B or you're still on the way to discovery, you're on the right train.
What is Type 3B Hair?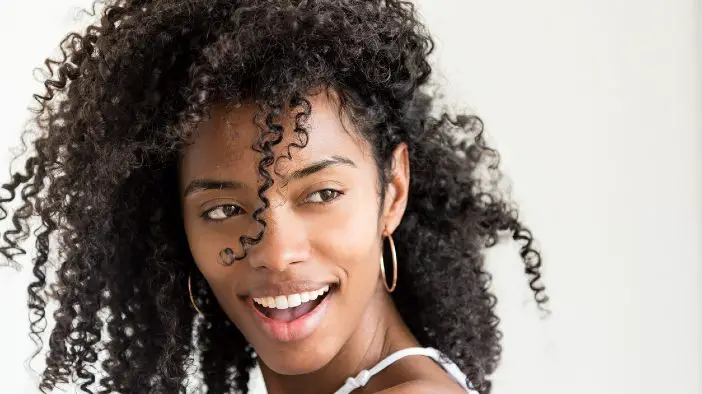 As earlier mentioned, 3B hair used to be the predecessor of type 4 hair. Now, it sits between 3A and 3C hair types. It is characterized by more tightly curled S-pattern curls or loosely spiral curls. 3B curls are well-defined with the circumference of a marker or the index finger.
Bordering the middle of the type 3 hair, the curls can either be bouncy ringlets, corkscrew-shaped, or have both shapes and a range of textures. This makes the 3B hair type quite voluminous, coarse, and dense.
Features of 3B Hair
Understanding the nature of your curls is important to help you make peace with your hair. When you know the peculiarities of your curls, you know what it needs. Then, you can be sure of luscious days smiling ahead.
The curls
The curls of 3B hair are not easily detangled and this makes them require a lot of moisture. 3B hair may have a combination of curls, from coils to corkscrews and even waves.
The texture
3B hair type texture ranges from fine to medium. Because they tend to dry out easily, they need to be constantly moisturized.
Prone to frizz
Because of the volume and density of the curls, 3B hair has a very great tendency to frizz out and lose definition. The dry nature of the curls exposes them to damage if they are not kept moisturized.
3B Hair Care Routine Guide
Curly hair maintenance is a round-the-clock moisturizing one. Being prone to dryness, these curls need a lot of extra hydration to prevent frizz and eventual damage. You should have in mind that, your curls will cooperate when your hair is properly moisturized.
Moisturize
This is the No. 1 need for curly hairs. 3B hair needs to stay constantly moisturized to prevent dryness, frizz, and damage. Your hair's beauty is in its bouncy curls and you do want to maintain that. 
Natural oils and curl-defining creams keep your curls bouncing and shiny. To protect the integrity of your curls, keep your hair constantly moisturized.  
Use a moisturizing shampoo 
First, when you go hair care product shopping, you should pick a moisturizing shampoo that can cleanse your scalp and hair. When applying shampoo, try not to apply directly to the length of your hair. Instead, concentrate the shampoo on your scalp and massage gently. 
Rather than grabbing just any product, look for silicone, paraben, and sulfate-free shampoo. Shampooing should be done once a week, but if your hair feels greasy, you can co-wash during the week. In addition, do not use hot water when washing your hair.
Conditioning
Conditioners are very helpful and important for frizz, finger detangling, and styling.
Unlike shampoo, conditioner should be applied directly to the length of the hair. Whether you're using a deep conditioner or a regular conditioner, it should be silicone-free. 
The difference between deep conditioning and regular conditioning is when it is done. If you're conditioning once a week, you should do the deep conditioning. But, if it is a mid-week wash, then it has to be regular conditioning. 
Apply conditioner and leave on your hair for about 20 minutes before detangling with your fingers or a good brush.
Always remove excess water
Instead of grabbing your regular towel to dry your hair, wrap your hair with a cotton t-shirt or microfiber towel. These materials have textures that protect your hair from frizz caused by friction from rubbing a regular towel across your curls.
Detangle regularly with your fingers
After a shower or washing your hair, you should detangle your curls. Rather than reaching for that wide tooth comb, try finger detangling. A comb can easily rip at your hair and damage your curls.
Know your hair porosity
The knowledge of your hair porosity will help you make an appropriate choice for your hair care products. Although 3B hair is described to be naturally highly porous hair, there are some cases of low porosity. 
In short, you should pick hair care products that cater to reverse and prevent further cuticle damage.
Combs and brushes
Finger detangling is highly advised for 3B curls. But, if you want to comb or brush, ensure you use a wide-tooth comb or detangling brush. 
Protect your curls at night
While you sleep, involuntary movements of your head can cause friction between curls and the bed covers. So, it's best to protect your hair at night. You can preserve your curls at night by doing the following,
Gather your hair up into a ponytail or make braids or twist out of your curls
Wrap your hair in a silk or satin headscarf or bonnet
You can apply a leave-in conditioner that will make your hair softer and easy to style in the morning
Wear protective hairstyles
Heat doesn't sustain the growth of curls. So, you should minimize or stay off heat styling. And if you must use heat, apply heat protectants to your hair. You should also put the heat appliances in a lower heat setting. 
You can have your 3B hair styled in bangs, hair puff, hair flip, pixie cut, air-dried, or covered underneath a wig.
Read Also: 3C Hair Type: Features, Care Routine, and Helpful Products
3B Hair Care Products
Many factors determine what products you should use for your 3B hair. 
When shopping for your 3B hair care products, you should bear in mind that you do not need products that will weigh down your curls. Most importantly, you're shopping for hair that must be constantly moisturized.
Shampoo
You should pick a shampoo that matches your hair's porosity. The shampoo should be able to keep your curls moisturized and hydrated. 
For example, Aunt Jackie's Oh So Clean Moisturizing and Softening Shampoo has a hydrating formula that contains coconut oil, shea butter, and olive oil.
This sulfate-free shampoo contains a mild cleanser that breaks down product build-up and oils without stripping your hair of its natural oils.
Conditioner 
Whether it is a leave-in conditioner, regular conditioner, or deep conditioner, it must be moisturizing and sulfate-free. Kinky-curly Knot Today Leave-in Conditioner has a lightweight formula that helps to detangle knots formed during washing. 
For deep conditioning, a product like Coco Repair Deep Conditioner has infused carrier oils that nourish the hair shaft. Deep conditioning protects and repairs hair that has been damaged by color, heat styling, braiding, or any environmental conditions.
Natural Hair Oils
Hair oils seep down into your scalp and cuticles to repair any damage and keep your hair moisturized. Lightweight oils like jojoba oil, avocado oil, and coconut oil contain antioxidants. Antioxidants help to moisturize and strengthen the hair shaft, sealing in moisture.
Curl Creams
You should adopt a curl cream that matches your curl pattern into your 3B hair regime. Shea Moisture Coconut and Hibiscus Curl Enhancing Smoothie is formulated to prevent tangles, keep curls bouncy and in shape. 
This silk proteins, coconut, and neem oil formula define curls, reduces frizz, and smooths hair for a soft, silky feel. The oils present also help restore moisture to dry curls while creating a brilliant shine.
It has a lightweight formula that eliminates frizz, adds shine to your hair without weighing down your hair. 
Detangling Brushes
Similar to any curly hair, 3B curls do not need tugging. Ordinarily, you can use your fingers to detangle the curls but if curls get too thick for your fingers, you should grab one of the Denman brushes. 
These multi-purpose brushes have evenly distributed wide rows of effective bristles. Denman brushes help to perfectly distribute conditioner and effectively detangle knots and curls.
Mousse and Gels
Mousse or gels are curl stylers that add shine to 3B hair. They are able to hold down the curls in a cast that can be easily diffused.
Herbal Essences Totally Twisted Curl Boosting Mousse protects your curls from humidity and creates weightless touchable curls. tgin Rose Water Defining Styling Gel is a lightweight gel that defines and holds down curls. This formula leaves your hair shiny and soft.
3B Hair Type FAQs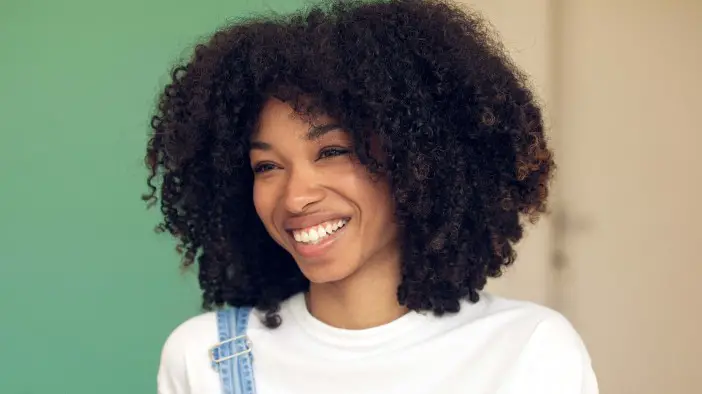 What is the difference between 3B and 3C hair?
3C hair has thicker coils than the curly 3B hair. 3C hair is the kinky, corkscrewed curly type 3 hair that is densely packed into voluminous hair. 3B hair, on the other hand, has well-defined spiral curls shaped as bouncy ringlets or tight corkscrews.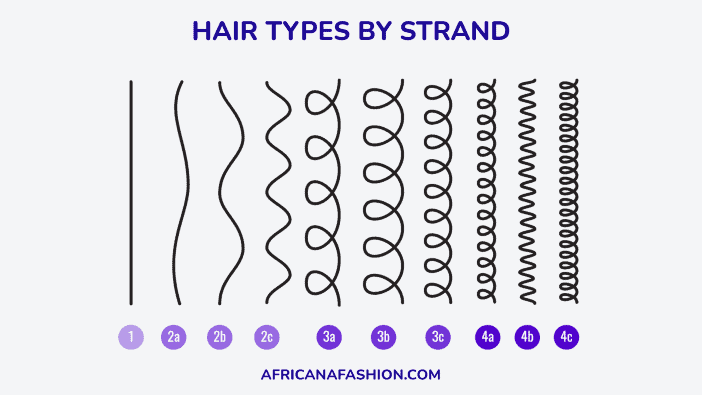 Can 3B hair get box braids?
Yes, 3B hair can get box braids. Because of the curly nature of 3B hair, it can slip easily during braiding. For a firm hold, binding products should be added to the hair. But, it should not be too firm to avoid tension on the scalp.
Is 3B hair a high porosity hair?
Just like any other hair, 3B hair porosity is determined by various factors. Hair porosity could vary with persons, genetics, climate changes, and time. To know your hair porosity, you should take the hair porosity test.
Conclusion
Do not underestimate your 3B curls' need for moisture. To be at its best, you need to keep your curls constantly moisturized and hydrated. 
These curls could seem difficult to maintain, most especially because of frizz and dryness. But, if you take your time and shower your hair with attention, you're on your way to your best hair days. 
Practice a good hair care routine, use appropriate products, and wear protective hairstyles. You'll be glad you didn't put the scissors through those curls.
Check for more relevant hair care tips on Africana Fashion. Thanks for reading.