There are just so many options in the wide pool called Ankara styles. I mean, you are still lost in their patterns and loud colors. And now you have to pick the perfect style that would complement the fabric. If you are that type of person always stuck, say no more. You need an Ankara style guide.
Ankara fashion is gradually taking over the western world with its tribal patterns in bright color hues that convey a deeper meaning when worn. There are many styles to choose from when it comes to Ankara, and could be a headache when selecting. Though some factors play an important role when it comes to choosing the perfect Ankara style, you still have a wide range.
That is how massive the collection is.
To help you streamline what possible style you will end up picking, this Ankara style guide will help you, or rather guide you on your perfect style choice.
Ankara Style Guide
Choosing the perfect style for your Ankara fabric could be a headache but also a fun experience. Not only do you feed your eyes with the best styles, but you are also choosing something that speaks of who you are and how you want to be seen. And modern Ankara styles are so gorgeous.
Therefore, the Ankara style guide makes it easy for you by streamlining the Ankara styles and how you can wear them. Don't worry, these categories are constant. Though not exclusive, they are always in trend.
Ankara styles come in these designs.
1. Short Gowns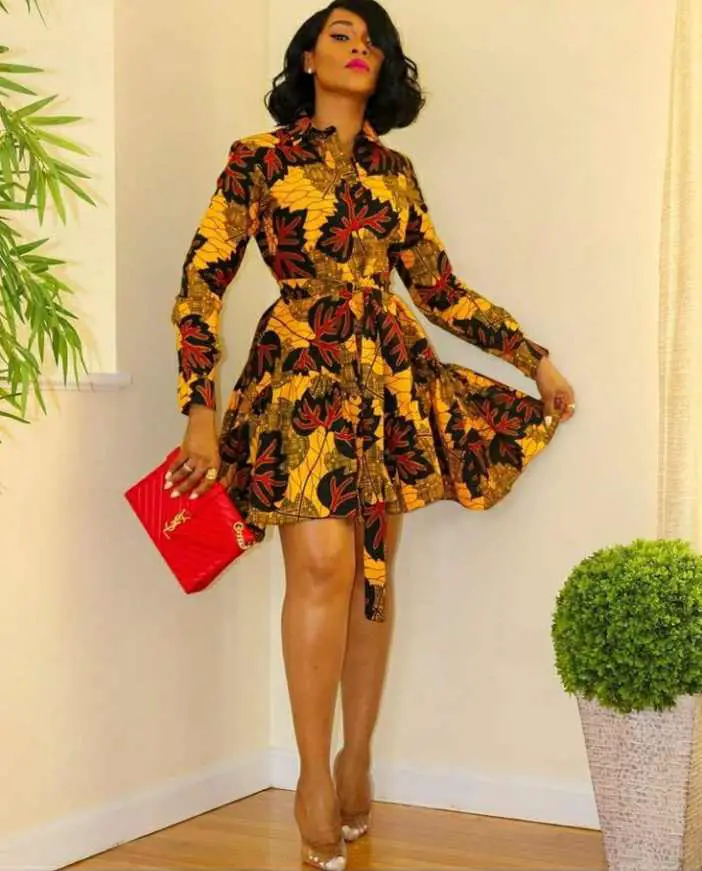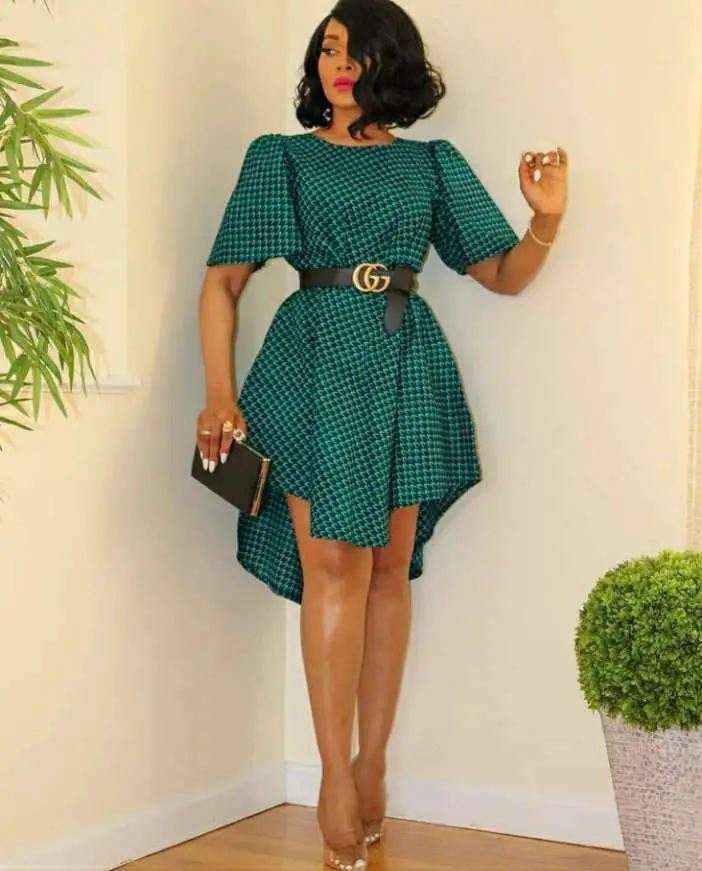 These are effortless and gorgeous when worn.  They are the easiest go-to styles for Ankara fabrics. Depending on how you want to, you can look classy, chic, flirty, fun, or casual. The cuttings are sometimes not too serious but are exquisite. Short gowns are great for offices or casual days, and you can wear them for formal occasions.
Furthermore, they are easy to manage. You don't have to use lots of fabrics unless you want the dramatic type for a style. But that is another style category entirely. Simple short Ankara gowns are lovely to have in your closet, and they just give you that effortless style.
2. Long Gowns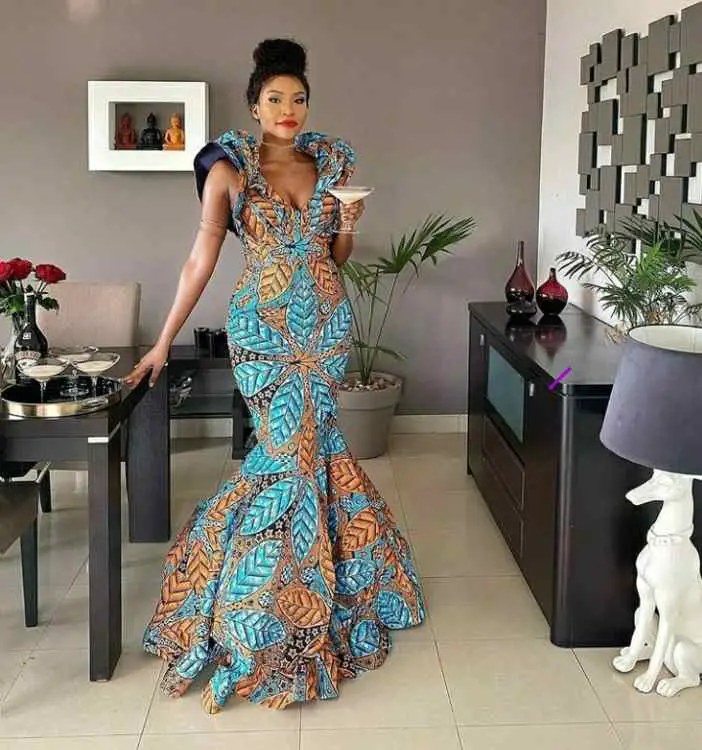 Well if your Ankara fabric isn't in a short gown, it would be a long gown. Long gowns are more refined and bring an elegance that you would love. Wearing an Ankara gown in full length can come with a twist. Could be a long slit or a bohemian free cut, or you could change it up and lend a style from a kaftan design.
I actually prefer long Ankara gowns because they look great for formal events and make you look classy when you wear them. When done right, the dress will always come out looking great.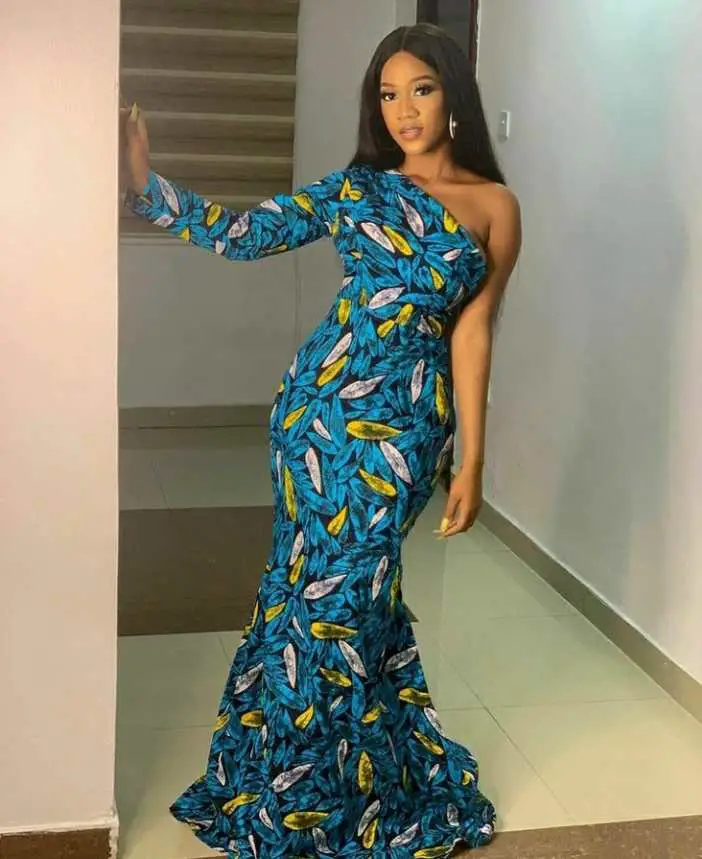 3. Jumpsuits
A modern twist to the Ankara styles. This is actually one of the styles that pioneered the proliferation of Ankara styles. Jumpsuits are lovely already. But wearing them in bold African patterns and colors, you will look great with the jumpsuit. Jumpsuits can look sporty or modern-chic depending on how you wear them.
Having an Ankara jumpsuit in your closet is a plus on days you want to go back retro or just plain want to relax. However, you can wear the jumpsuit on formal occasions that are flexible.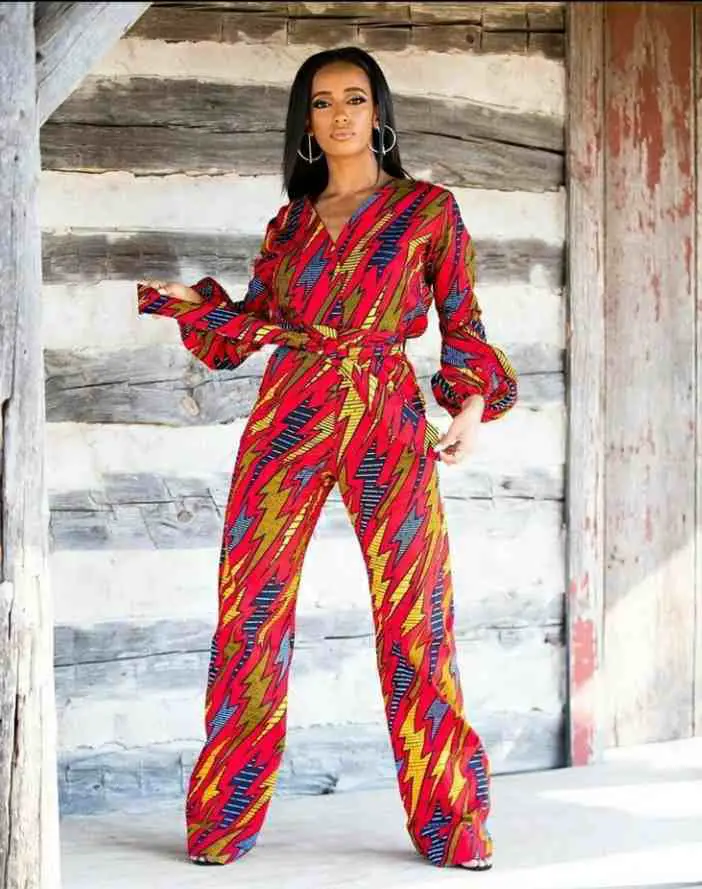 4. Statement Dresses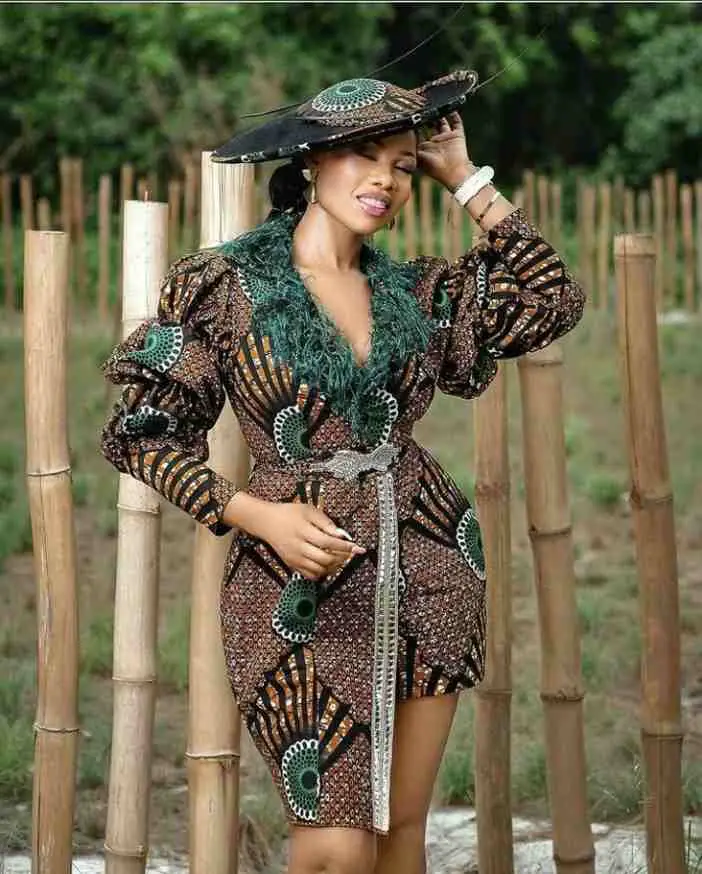 These are Ankara styles that are bold and unapologetic. They are dramatic and would turn heads whenever you wear them. Yeah, they are that type that draws attention. The designs of the styles are usually elaborate and out of this world, with lots of fabric pieces flying around. Think of it as you are coming from a 3D fashion show.
The styles are very attention-seeking, so you have to select the occasions you want to wear them to. However, they are fun to wear because it gives you a lot of confidence in your style. And when you wear the right piece, you would get admiration from people around you.
5. Jackets
You can style your Ankara fabric as a jacket. It could be a blazer, bomber jacket, a letterman, a simple kimono, or any other way you want to wear it. Jackets are cool and great against the cold. The Ankara fabric could also elevate a somehow formal or simple look into something spectacular.
If you love jackets, then a great tip from the Ankara style guide is to have an Ankara jacket in your closet. It is essential. This will speak to the younger more inclusive generation, who love trying out new things and giving the old style an edge.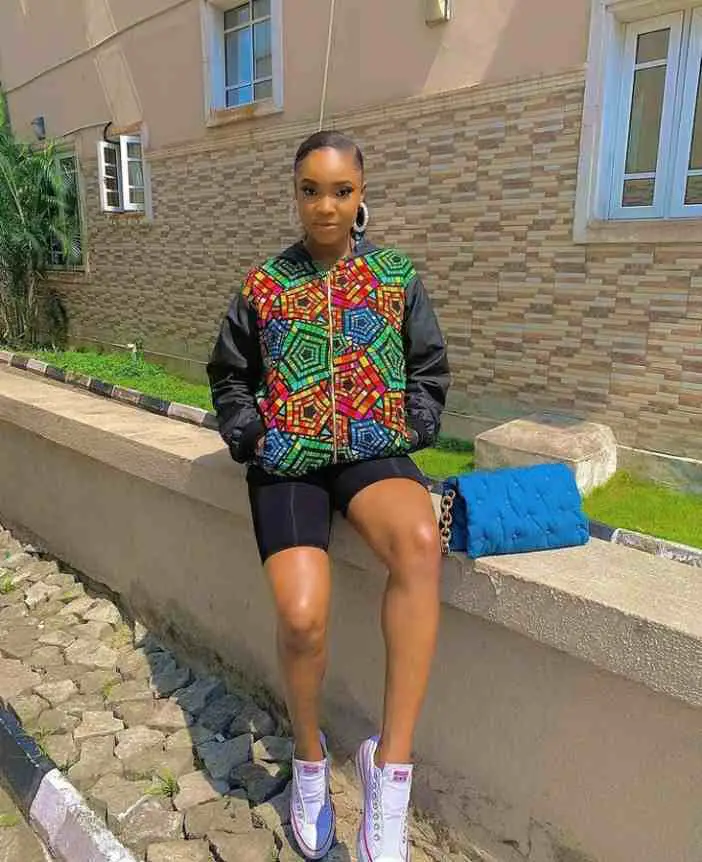 6. Mix and Match
This is mixing two or more Ankara fabrics to creating an alluring style that is vibrant to the eyes. The contrasting or similar fabrics are paired together to create a nice synergy that improves the aesthetic meaning of the fabric.
Knowing how to mix and match takes having an eye for color combinations and patterns. You will have to be able to see the artistic beauty. Also, you could go simple and mix and match with plain fabric or some other type of design like lace.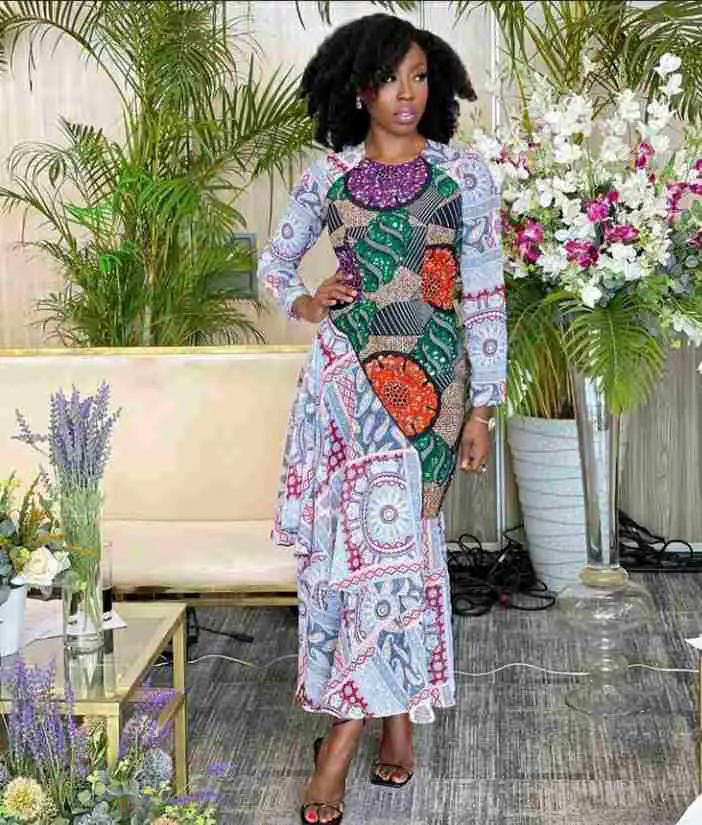 7. Skirts
Skirts are lovely. No matter the cuts of the skirt, if it's right, it's right. Ankara skirts can be paired with shirts or even t-shirts, depending on how you want to style them. You can wear it for both formal and casual occasions. It's a nice time to wear it to the office with a good shirt or blouse paired with it.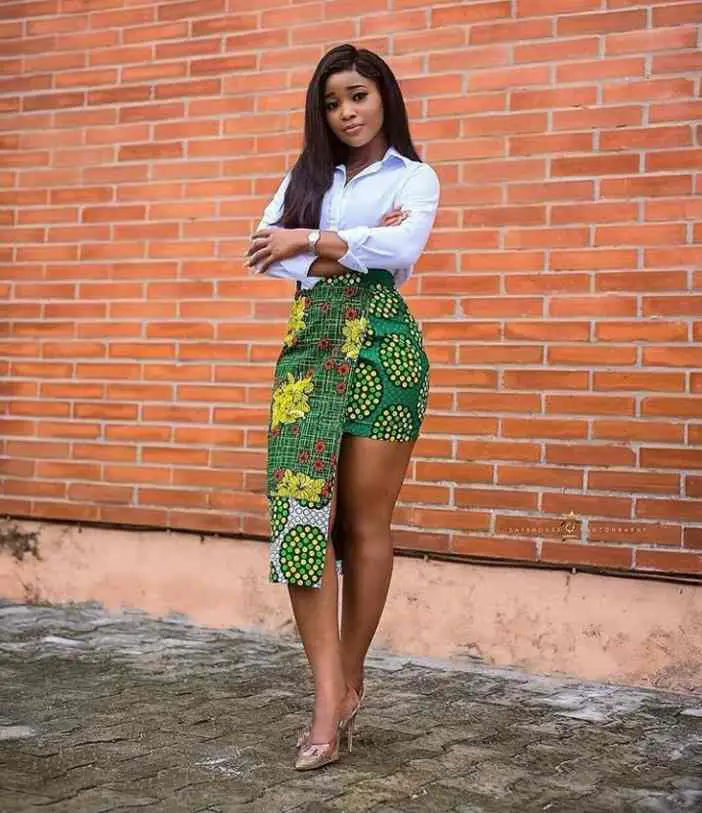 8. Blouses
Blouses are lovely and figure-enhancing. You can style your Ankara as a blouse. It could be a simple shirt, a peplum, or an asymmetric blouse with nice cuts and sleeves. You can pair the blouse with jeans, pants, or skirts. Blouses can be for semi-casual to formal occasions depending on how you want to wear them.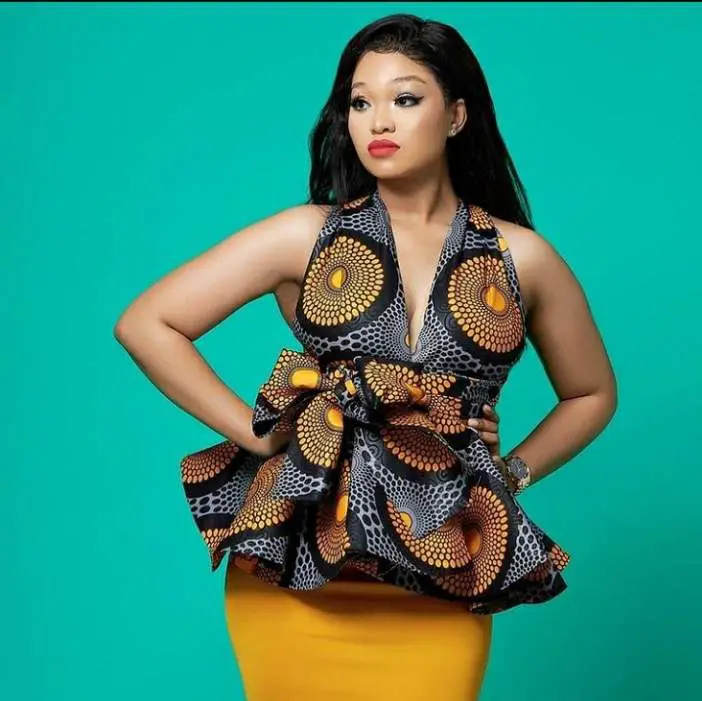 9. Fantastic Headwraps
You can't seek an Ankara style guide and not have a headwrap on the list. These wraps are colorful, stylish, and fashionable. From wearing them on casual dates to lounging by the pool or the beachside. It's also great for hiding a bad hair day. A good headwrap will tuck all that hair away.
Ankara headwraps have been gaining lots of attraction, and people just love to wear them because of their simplicity and comfortability.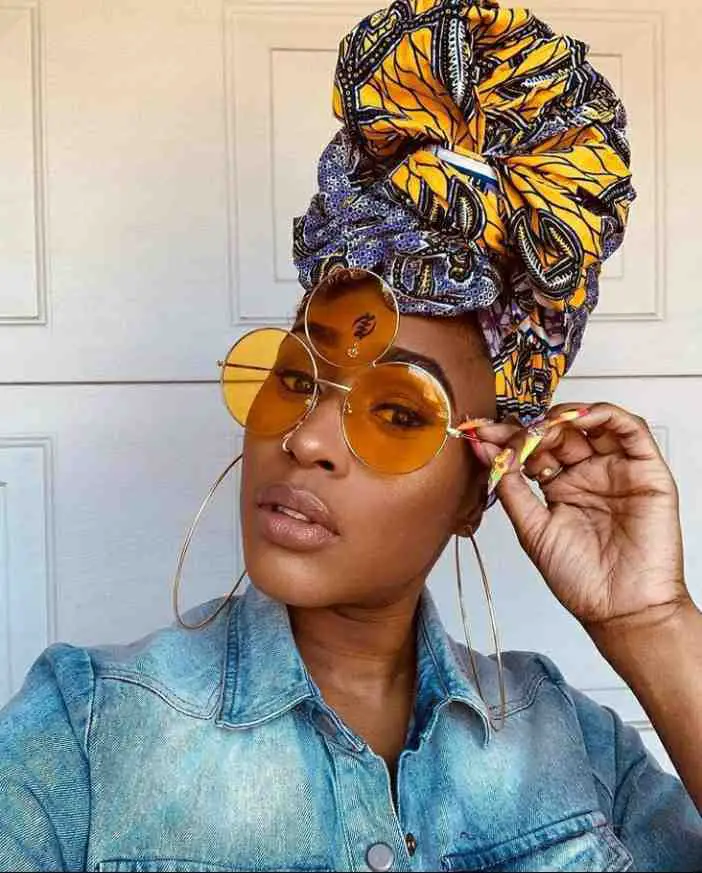 10. Sizzling Two-Pieces
Ankara can be styled as a two-piece. It could be a skirt suit, a pantsuit or just a simple blouse and skirts or shorts. The style has a range that could be from simple and classy, to elegant and modern. It won't be the same if you don't pair it with nice shoes, statement heels to bring out their beauty.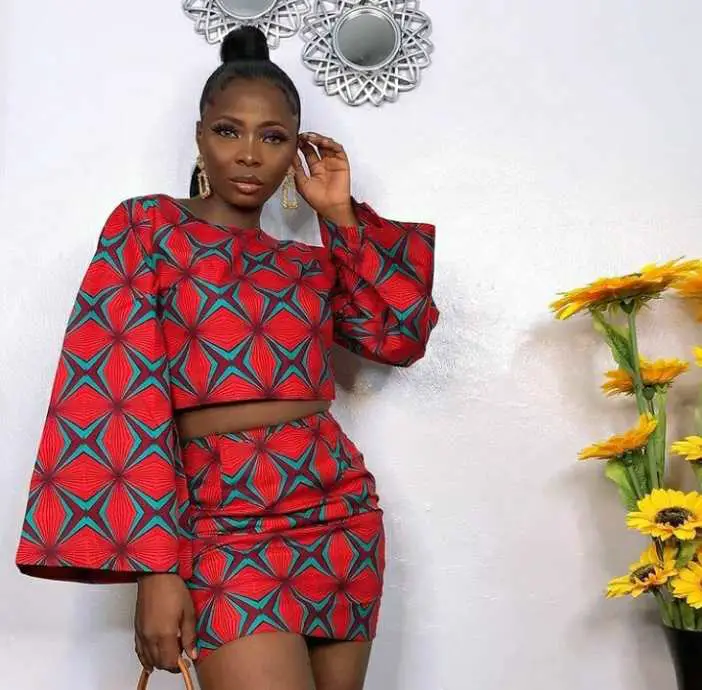 11. Unforgettable Pants
Pants are lovely to have. And as versatile materials, Ankara can cut good pants. You can have it tailored as a palazzo, pleated pants, tapered, straight, and you name them all. It's comfortable to wear and easy to style.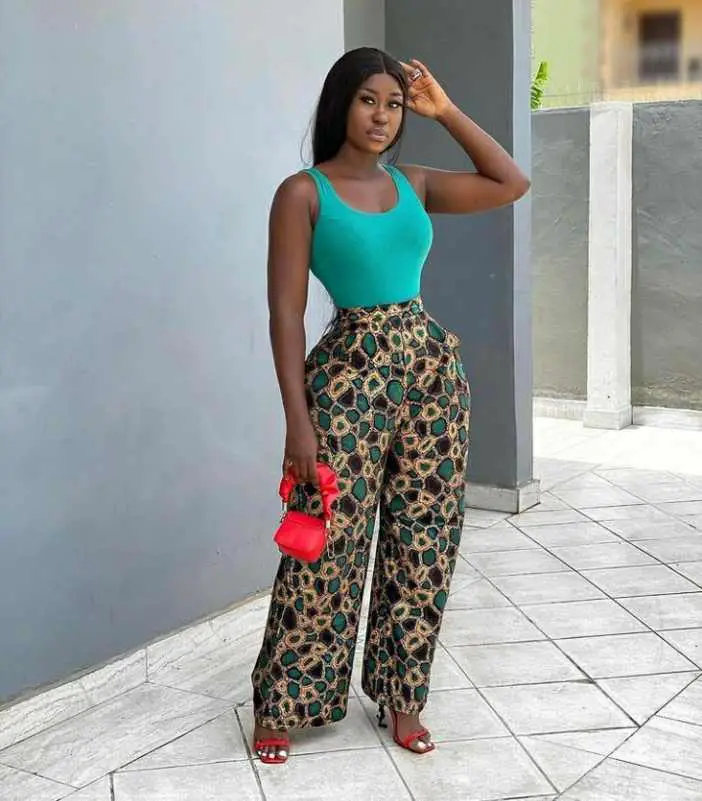 Read Also: Fantastic Hair Extensions to Upgrade Your Style
Ankara Style Guide FAQs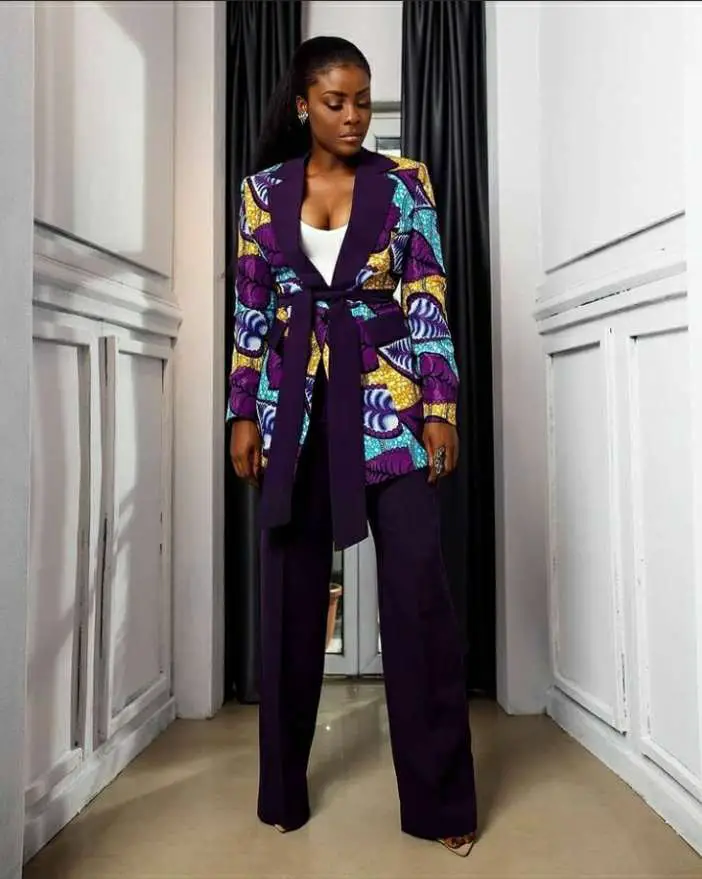 What is an Ankara?
Ankara is simply a fabric made from Dutch wax prints with elaborate patterns and colors. The fabrics are made from cotton and produced in a batik-inspired printing. The colors are usually intense with bold patterns that look tribal. This is why Africans are drawn to it.
The prints are unique and don't fade easily, even with countless washes. The fabric is durable and versatile. It can be used for anything. And in modern times, it is used not only for dresses but also for accessories like earrings, bags, shoes, and others.
Ankara is a statement textile that calls for attention wherever it's found. It is more than a fashion statement, but a form of appreciating the African culture.
Where can I wear Ankara to?
You can wear your Ankara anywhere and on any occasion. The Ankara style guide will help you choose a style for any occasion. And as you can see, the fabric can be used for anything as it is versatile.
You can wear your Ankara to a wedding, the office, a formal event, a night out, or a casual barbecue. There is no place an Ankara style cannot fit.
What should I look out for when I style my Ankara?
You have to look out for certain things when you are picking your African prints and style. The most important is the fabric itself. It has to be 100% cotton and wax. You can only enjoy your styles if you have the right fabric.
So how do you know an authentic Ankara print?
Well, the prints are always the same on both sides. A less or fancy one only has on one side. Also, an authentic Ankara is not coarse but smooth to touch. Asides from this, an authentic Ankara does not wear off its colors. The dyes do not come off after washing.
When it comes to what to look out for in an Ankara style, it has to fit your taste. You have to choose a style that complements your figure and fashion taste. You can certainly upgrade your style. But it has to be something you are comfortable with and also gives you confidence. If you are not sure about a style, move on to the next. There are more than enough in the pool.
Conclusion
Ankara style guide is important to help to maneuver through the pool of styles that the fabric can come in. Ankara is very versatile, which means it can be used for basically anything, even a baby sling carrier. Also, styling Ankara means you need to get the right fabric that would suit you and your fashion style.
You should know that the guide is not completely exclusive. As I said, there are so many things you can do with the Ankara textile. You are free to let your imaginations run wild. The guide is just to serve as a pointer to the right direction because most Ankara styles come in these styles.
Africana Fashion provides unique fashion articles to help upgrade your fashion lifestyle.