Polos also known as golf polos or tennis polos are an essential item of clothing in every business casual wardrobe. However, it matters how you style them so you don't end up looking too casual instead. 
To learn more, this guide explains how to wear your polo shirt on a business casual occasion and still look your best.
Are polos business casual?
Yes, they are. 
Polos are considered a form of business casual attire. You can wear them to the office or for more formal occasions, depending on the style and color of the shirt. 
For example, a plain black or navy polo with sleeves is often seen as appropriate business attire, while a brightly colored polo shirt with a pocket may be more fitting for casual events.
A bonus style tip for a business casual look is to wear a polo with dress pants or khakis and a blazer. 
You may also need to keep your polos tucked in when wearing them in an office setting.  
This can help create a more professional balance and ensure that all members of the team look their best. 
SEE: How Is A Polo Shirt Different From Other Shirts
Why are polos business casual?
Polos are comfortable
A polo shirt is an ideal business casual attire because it is stylish and comfortable. The soft knit fabric ensures that you can work or meet with clients without feeling overly restricted or uncomfortable.
Polos are professional
While a polo does not have the formal appeal of a dress shirt, it is still professional and presentable. With its classic style and subtle details, a polo conveys a sense of professionalism that other casual clothing items cannot match.
Polos are versatile
Polo can be worn with slacks or dress pants for meetings or some select job interviews. But it can also be dressed down with jeans or shorts for a more relaxed look. This versatility makes it an essential piece of any business casual wardrobe.
Polos can be layered
Layering different pieces of clothing is a great way to achieve the perfect balance between formal and casual, and polos are ideal for this purpose. A sweater or blazer over a polo shirt can give you a polished yet casual look for any occasion.
Polos are affordable
Compared to dress shirts, polo shirts are relatively inexpensive and can be purchased at a variety of price points. This makes them an accessible option for those who want to upgrade their wardrobe without breaking the bank.
Are short sleeves polo business casual?
Yes, they are.
Short sleeve polos are essential business casual attire that you can wear to work or other smart casual settings. You can also style them with dress pants, khakis, or chinos. And look professional by pairing them with the right accessories such as a belt, watch, and shoes. 
The key to achieving a polished look is to select the right fabric and fit.
You want to make sure that your polo stays tucked in and looks clean. Likewise, opt for polos made from lightweight cotton, blends, or synthetic fabrics to ensure the best look and feel. 
Remember that colors can play a role in creating a professional business casual style, so choose shades like white, navy blue, gray, or black for your short sleeve polo. 
Are long sleeves polo business casual?
Yes, they are.
Long sleeve polo shirts fall under the category of business casual outfits, which include khaki pants, skirts, and slacks. Conversely, clothes like tee shirts, shorts, and tights are not business casual.
What can you wear with polo shirts for a business casual look?
Khaki pants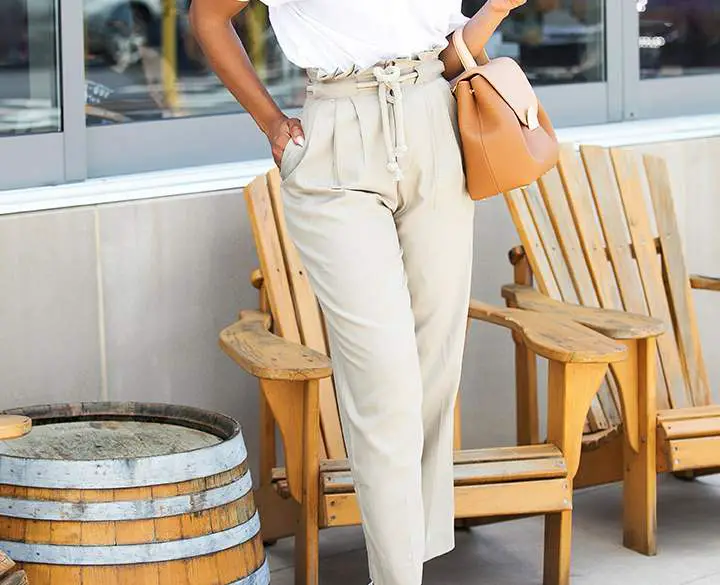 Khakis are a classic option for dressing up your polo shirt for a business casual look. They come in both slim and relaxed fits, so you can find the style that best suits you. Plus, they look great with just about any type of polo.
Chinos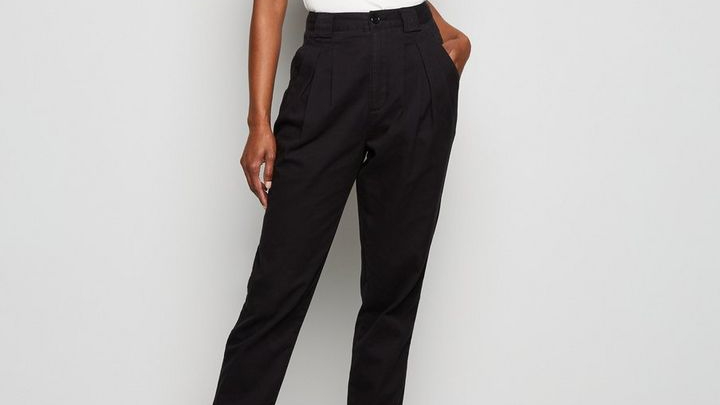 Chinos are another great option for a business casual look. They come in a wide variety of colors and styles, so you can find the perfect pair to go with your polo shirt. For the best look, they should fit well, and not be too tight or too baggy.
Blazers
Blazers are a great way to dress up your polo shirt for more formal occasions. Look for one with subtle detailing, like buttons or an interesting texture, to add a bit of extra flair to your outfit.
Jeans
A good pair of dark-wash jeans can be a great way to dress down your polo shirt. Look for a pair that fits you well and is slightly tapered at the ankle for a modern look. Also, tuck in your polo and finish the look with a belt.
Skirt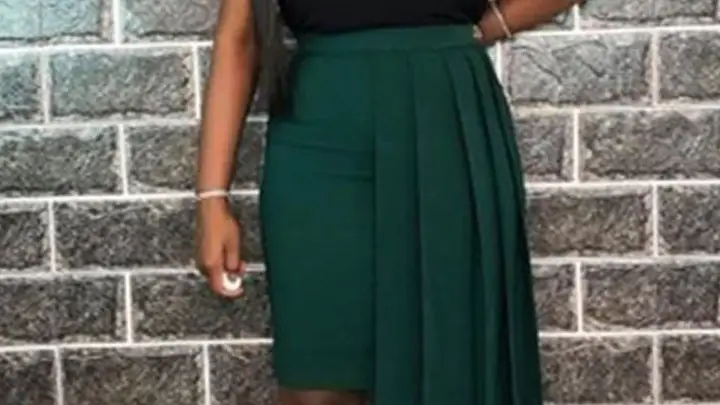 Try pairing your polo shirt with a skirt for a feminine take on the business casual look. A knee-length pencil skirt or an A-line style is best for a professional look. You can also choose from different colors and fabrics to find something that suits you.
You can complete this look by adding accessories like belts and scarves, or by adding a light jacket on top. With these pieces, you'll have a versatile business casual catalog that will take you from the office to after-work activities.
SEE: Find From Simple to Grand Evergreen Gift Ideas for Women
FAQs
Are golf polos business casual?
Yes, they are.
But remember to pair them with the right bottoms for a business casual look.
Is it okay to wear a polo to an interview?
It depends.
If you're interviewing for very serious roles like an executive position, it'll be better to settle for a more professional shirt like a dress shirt. That way you wouldn't sabotage your chances of qualifying for the position.
Can you tuck in polo for a business casual look?
Yes, you can.
Tuck it in and hold everything in place with a belt. It'll add some seriousness to your look.
SEE: A Complete Guide To Wearing Polo And Sweatpants
Conclusion
Polos are generally considered a type of business casual attire. While some events may require more formal dress codes for certain occasions, polos can fit into the smart-casual category and add a bit of style to an outfit. 
Whether you choose to wear a classic polo or one with patterns and colors, it can be the perfect way to look smart yet still remain comfortable in any situation. 
Overall, polos are a great option for business casual attire, as long as they are properly fitted and appropriate for the occasion. 
Thanks for reading.
Need other guides on polo shirts? Find them here on Africana Fashion.