Are shorts pants? Well, not entirely and you're about to find out the differences that make each unique.
Shorts have been around almost as long as trousers themselves, with their earliest known reference dating back to the 16th century.
Over time, they have become a popular and versatile fashion choice for both men and women.
In this article, we will explore the meaning of shorts & pants and their modern-day applications. 
What are shorts?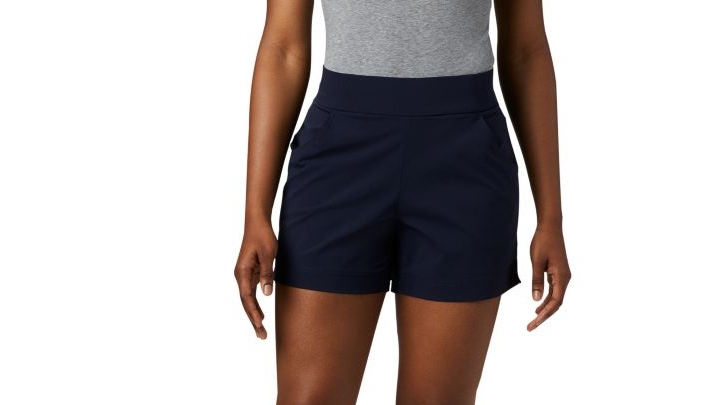 Shorts are a type of garment that covers the lower half of your body and goes down somewhere around mid-thigh or just above the knee.
They are summer clothing items that you can also wear in other seasons depending on the weight and design of the fabric.
Shorts come in many varieties including denim shorts, cargo shorts, chino shorts, and more. They are a popular casual item of clothing and provide comfort and breathability. 
What are pants?
Pants refer to trousers that cover the legs from the waist to the ankles.
There are many styles of pants available for both men and women. This includes jeans, khakis, slacks, joggers, chinos, and more. Each type is designed with a unique cut and look that allows individuals to express their style.
Pants have become so popular in the US that they are available in a wide range of sizes, colors, and fabrics to suit any individual.
Are shorts pants?
Shorts are a type of pants.
They are pants because they have two openings the wearer can slide their legs into. They also come with pockets like regular pants.
As I said earlier, shorts cover the upper part of the legs and the lower part of the torso, but they do not extend down to the ankles like traditional pants.
Also, styles like tailored shorts in lightweight fabrics can sometimes fit into smart casual events, while casual styles such as denim or cotton are better suited to leisure activities.
How are shorts different from pants?
Length
Most shorts are made of a lighter material than pants which makes them more breathable and cooler in hot weather.
Whereas pants often come in one length, shorts can be found in different lengths, such as long shorts and shorter shorts that only cover the upper thigh.
They also come in a variety of colors, patterns, fabrics, and styles depending on the occasion and required look.
Design
Shorts typically do not have pockets or belt loops like pants, but some may come with a pocket on one or two sides.
Because they are casual pants, you can wear them while exercising, at the beach, during summer outdoor events, and on a trip to the store.
Conversely, pants are formal and are seen as an appropriate garment for the workplace or to wear out to dinner. That's not to say that you cannot dress up your shorts with a nice top, accessories, and shoes for a semi-formal look.
Occasion
While shorts can be dressed up for semi-formal events, you cannot wear them to places where business attire is expected. So remember to dress for the occasion.
Bottoms that are considered shorts
Bermudas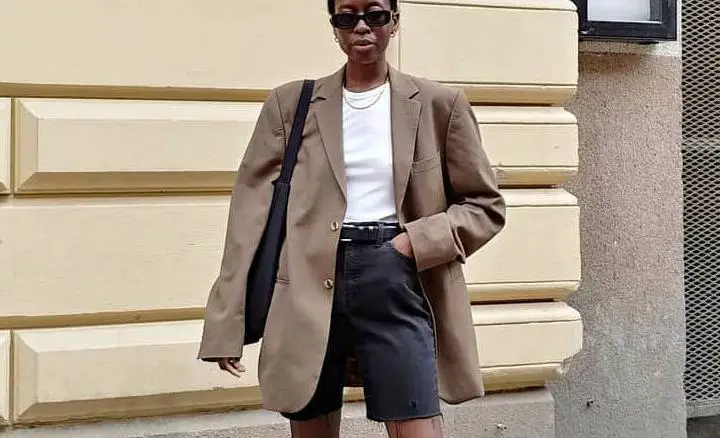 Also known as walking shorts, they are slightly longer than the standard short length, coming to the knee or just below it.
They usually have two pockets and a zip-up front closure, making them quite comfortable to wear.
Denim shorts
These can range from super-short cut-offs to longer styles that come down to mid-thigh. Denim shorts are a casual look, and they come in a variety of washes and colors.
Chinos shorts
These are tailored from a cotton twill fabric and have pleats or cuffs at the bottom for added style. They come down to the mid-thigh and have a slightly dressier look than other shorts.
Cargo shorts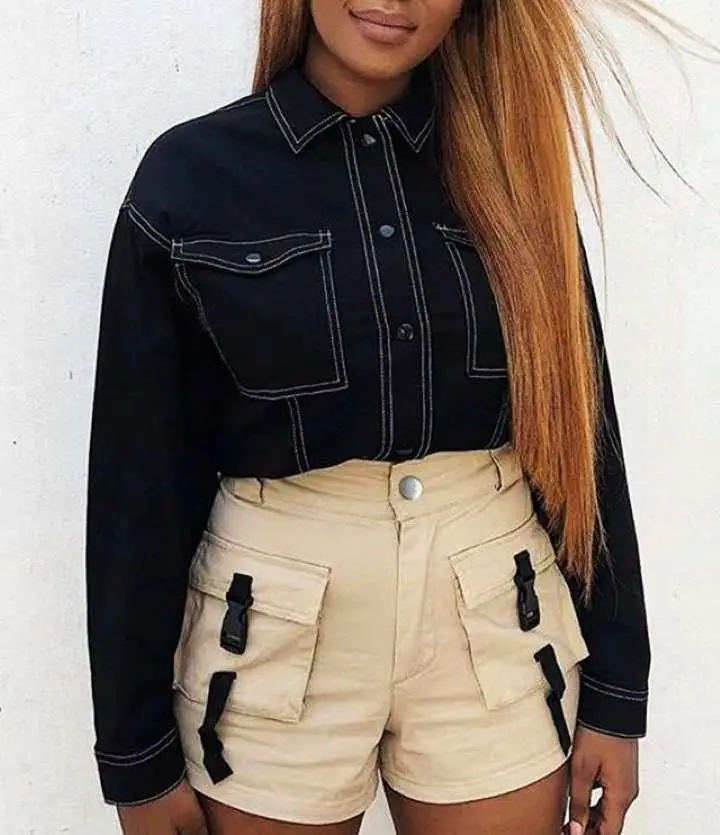 These are made of a sturdy cotton blend fabric and feature multiple pockets with large flaps or buttons for closure. They also sometimes come down to the knee or just below it, making them perfect for outdoor activities.
Khaki shorts
These shorts are tailored from a lightweight cotton fabric, and they come in neutral colors such as tan or olive green.
They have pleats at the bottom and two front pockets, making them great for summer barbecues or day trips.
Linen shorts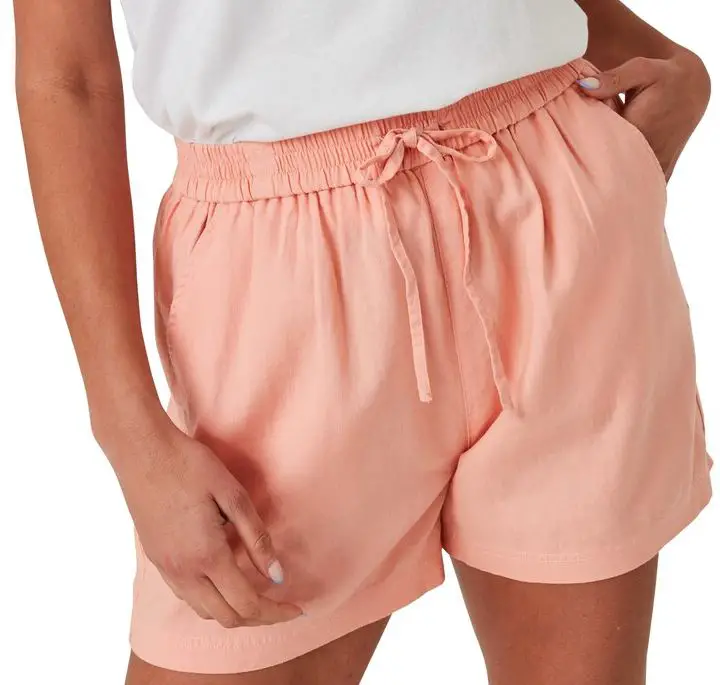 These are made of lightweight linen fabric and come in an array of colors. They have pleats or cuffs, and they come down to mid-thigh for a dressier look.
Athletic shorts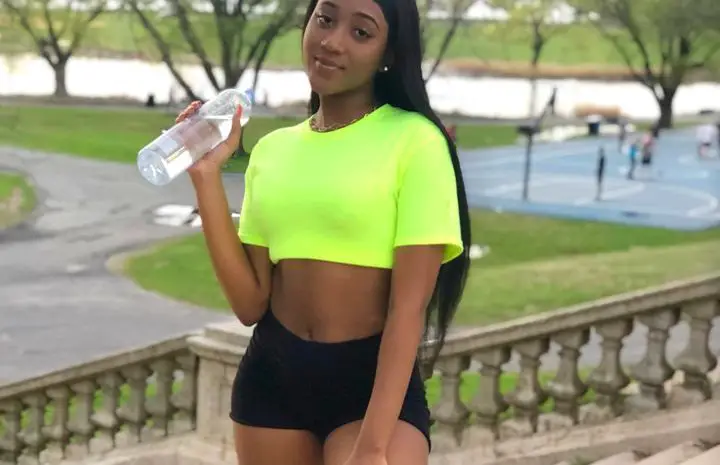 They are made from moisture-wicking fabrics and come in a variety of lengths. Also, they feature an elastic waistband and side pockets, making them perfect for your favorite sport or workout.
Which is better, shorts or pants?
The answer will depend on the user, as there are advantages and disadvantages to both.
Shorts are often more comfortable and allow better airflow around the legs than pants do. They are also lighter which makes them more suitable for activities like running or playing sports.
Conversely, pants can provide better protection from the elements and a more modest appearance. They also tend to be more durable than shorts and can offer extra pockets for storage.
So, if you are going for a casual outing with friends, shorts may be more comfortable and appropriate while pants will be better suited for a formal event.
How to style your shorts
When it comes to styling shorts, the key is to choose pieces that work with your body type.
Summer casual look
When dressing for summer, a classic pair of cut-off denim shorts are always a good choice. To dress them up, try pairing them with a tucked-in blouse or dressy tank top and statement jewelry.
For a more casual look, pair your shorts with a graphic t-shirt or loose-fitting tank top and simple flat sandals.
Summer dressy look
For a dressier summer look, you can't go wrong with a pair of pleated khaki shorts. These are great for a casual business event, or an evening out with friends.
To create this ensemble, try pairing them with a tucked-in blouse and sandals or loafers. For a more laid-back look, opt for a loose-fitting tank top and sneakers.
Smart look
If you're looking to make a statement, try a pair of printed shorts. If you're going out with friends, try pairing them with a tucked-in tank top and strappy sandals.
For something slightly formal, opt for a collared shirt and dressy flats.
No matter what style of shorts you choose, have confidence in your fashion choices and rock whatever look you create.
Styling tips for pants
Choose the right fit
Finding the perfect pair of pants starts with choosing the right fit for your body type. Look for a cut that flatters your body type and fits comfortably, such as wide-leg pants or high-waisted styles.
Find a flattering length
The ideal pant length should hit just above the ankle, creating a slimming effect. If you find that most pants are too long for your frame, look for petite sizes or have them hemmed to the right length.
Play with colors and prints
Pants don't have to be boring. Have fun with your wardrobe by experimenting with different colors and prints. Whether it's a colorful pair of wide-leg pants or a bold print, it will instantly elevate your look.
Accessorize
Don't forget the finishing touches. Belts, jewelry, scarves, and other accessories can add a stylish touch to your outfit. Choose pieces that complement the overall look and draw attention to your waistline or hips.
Mix and match
The key to creating interesting outfits is mixing and matching different styles of pants with other items in your wardrobe. For example, try pairing a pair of wide-leg trousers with a tucked-in blouse and a pair of statement heels.
Add layers
Layering can instantly give your outfit an effortless yet chic look. Try adding a lightweight cardigan or blazer to complete the look. This is especially useful in the colder months when you need that extra bit of warmth.
SEE: Find From Simple to Grand Evergreen Gift Ideas for Women
FAQs
What do the British call shorts?
In British, shorts are commonly referred to as "shorts" or "short trousers."
They are often worn during the summer months and for sporting activities.
Also, in informal settings such as at home or the beach, some people may refer to them simply as "pants," but this is not considered standard usage. 
What are very short shorts called?
They are called hot pants.
The term first came to light in 1970. This was also when Women's Wear Daily used it in describing luxury shorts made from velvet and satin.
Why do people say short pants?
It's not a compliment.
The term is often used to slight a young or inexperienced person. It can be used in statements like 'I built my home from the ground up while jerks from that Insurance company were still wearing short pants.'
Conclusion
Shorts are a type of clothing that covers the lower part of the body, similar to pants, but with shorter legs.
Generally speaking, most people consider shorts as casual attire while some may view them as an acceptable office or smart casual wear depending on their style.
Regardless of personal opinion, it's clear that shorts have become a popular and fashionable clothing option.
They offer a comfortable and convenient way to stay cool during warm weather months. And provide a great alternative to traditional pants and can be both stylish and functional.
Again, are a pair of shorts the same as pants? The answer is yes, they are a type of pants.
Thanks for reading.
Enjoyed reading this? Find other helpful guides here on Africana Fashion.