Good-looking eyebrows are mostly determined by how well you can manage your eyebrow hairs. It also has to do with how well laid and feathered your brow hairs are. That's why brow styling wax was created.
Brands are increasingly joining the trend with new and improved formulas to get you that perfect lifted feather look you want. And just so you know, this is not about hair removal waxes.
The new type of brow wax is used for styling and grooming your eyebrow.
If you were into the soap brow trend when it took over social media, then this wax product is an excellent tool to add to your makeup kit.
Best Eyebrow Styling Wax
Brow styling wax is different in result from an eyebrow gel. That's why it's becoming a favorite with makeup enthusiasts and women who love to create a natural feathered look with their brow hair.
If you want to get in on the trend, then the 10 best brow styling wax list is what you need. You can make your choice from products selected through sales data and metrics collected from eCommerce stores and social media.
1. Anastasia Beverly Hills Brow Freeze Styling Wax
This is at the top of everyone's list right now. Anastasia Brow Styling Wax comes up as one of the best brow styling wax due to its long-lasting hold on brow hairs. The wax lifts and feathers the eyebrows with ease.
The wax styles and shapes your brows however you want, leaving a clean and activator-free finish. Also, the clear wax is great for all skin tones and smooth on the skin.
You can apply it for your soap brow look, boyish brow look, or laminated eyebrows look. The thick wax is easy to use, and you don't need too much on your brows.
2. QIC Eyebrow Soap Wax
This gel-wax eyebrow product is great for creating a 3D look with your eyebrows. It also has a uniform texture that makes the eyebrows look perfect and your makeup more beautiful.
The eyebrow wax, moreover, comes with a 90-degree spiral eyebrow brush which creates any shape and angle you want for your brows. The wax is designed to create the perfect soap eyebrows.
Furthermore, the brow styling wax is long-lasting and moisturizing. You can create fuller and feathered brows with your sparse eyebrows by using QIC eyebrow styling wax.
It is also flexible and can increase in thickness according to how you shape and level your eyebrows. You can create your desired effect with eyebrow wax.
3. PNKRE Eyebrow Styling Wax
This brow shaper is specifically formulated to keep the eyebrows in shape until it is washed or removed. That is, it is long-lasting.
The brow freeze product is perfect for creating and adjusting the distance between the eyebrows and the eyes by creating a lifting effect. Additionally, when you apply it, it won't leave any residue or flaky brows.
It is a clear brow styling wax that is also organic and non-irritating. The all-natural wax is mild on the skin and free of colors, fragrances, and lathering ingredients. You need to apply it before adding your pencils and foundations.
4. NYX Professional Makeup The Brow Glue Instant Brow Styler
This clear brow styling glue isn't any ordinary glue and works just as great as brow wax. It is a non-sticky product that provides extreme hold instantly. You can hold your brow hairs for up to 16 hours without slipping.
It is also flake-resistant and doesn't dry down. Instead, it creates a natural finish, making your brows look perfect.
Plus, it enhances the brows and gives it a raised look. You can use it with eyebrow pencils or pens for the perfect eyebrow.
Brow styler is cruelty-free and safe to use. You can use the brow styler to create a long-lasting feathered look with a little quantity for each use.
5. ITAY Mineral Cosmetics Eye Brow Wax Primer
This product is a brow styling wax created to shape and define your eyebrows. It can be used with powder keratin fibers to create a subtle shade. Also, it helps in controlling unruly eyebrows.
The eyebrow wax can be used on any skin type and color. Furthermore, it is 100% paraben-free. Keep your eyebrows feathered and tamed by applying the wax and then your choice of powder or pencil.
6. ANNATATO Brow Styling Soap
This brow styling soap wax is waterproof and perfect for all skin types and skin tones. Also, it provides a matte finish without feeling sticky. It is clear and sets in well by adding thickness and volume to your brow hairs.
Additionally, the brow wax creates a four-dimensional look, enhancing your overall makeup look. The wax is also natural and non-irritating to the skin. It doesn't contain fragrance, foaming agents, or residues.
It enhances the look created with your eyebrow pencil or powder, fluffing your brow hairs on the colored area. You can create the soap brow trick with this wax. Furthermore, you can fill up sparse eyebrow areas evenly, making them look fuller.
7. Kiko Milano Eyebrow Wax Fixing Pencil
This brow styling wax is designed to shape, tame, and fix eyebrows. It is also clear and doesn't leave a flaky finish. It is smooth and invisible on the eyebrows.
The brow wax is long-lasting and gives you the desired shape you want. Plus, it keeps it in place, making your eyebrows look fantastic.
For natural-looking eyebrows, you can use the product to feather and fluff your eyebrows. It is soft on the brow hairs and doesn't weigh it down.
8. Patrick Ta Major Tinted Brow Shaping Wax
The brow wax is tinted, which means you don't need to apply a pencil or powder afterward. The innovative wax is easy to use and defines the eyebrow perfectly.
Also, it does not leave flaky residues. And the formula is vegan and cruelty-free. Besides, it is parabens-free and non-irritating.
The wax formula is long-lasting and provides light coverage with a natural finish. You can use it for extended wear, and it would hold easily on your brow hairs. If you love the rational and simplistic eyebrow, this is the perfect styling wax for you.
9. Makeup Revolution Soap Styler
Makeup Revolution's soap styler creates a smooth and long-lasting finish. The brow wax is smudge-proof and sets your brow to look natural.
If you love the soap brow trick, you can use the styler without it budging. Also, it makes the brows look fluffy, full, and feathered. Plus, it can create a laminated brow look.
The styler grips the hairs to the skin, putting them in place. And you can keep it with you on the go with the compact kit on-the-go brow taming.
Moreover, you are safe with the formula being vegan. It is 100% cruelty-free and free of additives and gluten. Keep the eyebrow flattering kit with you for the perfect soap trick look.
10. The Brow Fixx Premium Organic Eyebrow Styling Soap & Brush Kit
The Brow Fixx provides a matte finish styling wax to fluff and feather your eyebrows. The wax also creates an instant fuller look.
It is created with oils to keep the eyebrows moisturized and hydrated. The styler is also long-lasting and keeps the eyebrow area clear with no flaky look. Instead, your eyebrow looks natural.
Asides from this, the formula is 100% organic, paraben-free, and cruelty-free. It also contains a moisturizing ingredient, glycerin, to keep the skin always in tone.
How to Choose Your Brow Styling Wax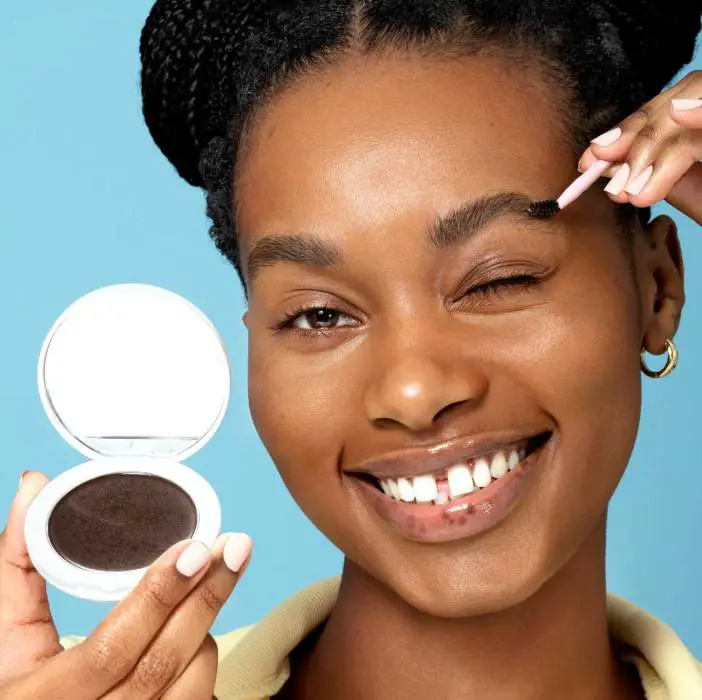 You need to make a choice when it comes to selecting your brow styling wax. It would be nice to pick any from the shelf, but not every product is meant for you.
Therefore, you have to sift through the throng of products to find the perfect one. These key points will guide you.
1. Texture
Brow styling wax is different from gels or any other eyebrow shaping product because of its texture. Brow styling waxes are thicker in texture. This is why some need to be diluted with water or mixed with an activator to make it easy to apply.
However, a good styling wax should not need water or an activator to lighten the texture. Plus, the thickness assures it would grip the face.
Although this not a top guarantee performance, you have to look out for an eyebrow styling wax's texture.
2. Moisturizing formula
The wax has to be safe to use and ensure your healthy brow hairs maintain their integrity. A good wax should not contain harmful chemicals, or at the least, it should have natural oils or components that would maintain your eyebrows.
3. Setting feature
A brow styling wax is the hot eyebrow tool right now because it fluffs and feathers your eyebrows. It also doesn't feel sticky but has a hard grip. These are the first features to look for in a brow wax.
The setting features should be provided by a brow wax. It has to be able to lay your brow hairs well and make it look sleek and neat.
4. Finish
Whichever brow styling wax you are using should come with a clean finish feature. That is, your eyebrows should not look messy or misaligned.
Again, your eyebrow wax should be able to create the style you want in a clean and neat finish. If a brow wax does not have a neat finish, then it's not usable. That's because a messy eyebrow does not enhance makeup.
How to Use Your Styling Wax
Brow wax is very easy to use. And the best way to learn quickly is by showing you a YouTube tutorial. Watch how to apply a brow styling wax below:
Frequently Asked Questions
What does brow styling wax do?
A brow styling wax is created to give your eyebrow a fluffy and feathered look without sticking your brow hair or gelling it up. It works to shape and style your eyebrows neatly, creating the perfect eyebrows.
It's a makeup tool that is used to give the eyebrow the soap trick or the laminating effect in trend right now.
Is brow styling wax the same as a eyebrow gel?
No, it isn't. An eyebrow wax is thicker in texture than an eyebrow gel.
An eyebrow gel is used to create a clean brow, but it might not give the feathered effect you want. Also, the texture of an eyebrow gel is gooey and sticky in nature, unlike wax, which is thick and smooth but not slippery.
Although they are both used for enhancing your eyebrow look, they have different effects and outcomes. An eyebrow wax is also more long-lasting than a gel.
However, there are cases of eyebrow gels that are as good as eyebrow shaping wax.
Is a brow styling wax different from an eyebrow wax?
Yes, they are.
You would often find articles of one in the other when you search for them on the internet, but a brow styling wax is different from an eyebrow wax.
A brow styling and shaping wax are used for enhancing your eyebrows and creating a fluffy feathered look. On the other hand, an eyebrow wax is used to define, shave, and trim your eyebrow.
Therefore, if you are buying a brow styling wax, be sure to read the product description before buying. Or you can follow the link here directly to get to the best brow styling wax.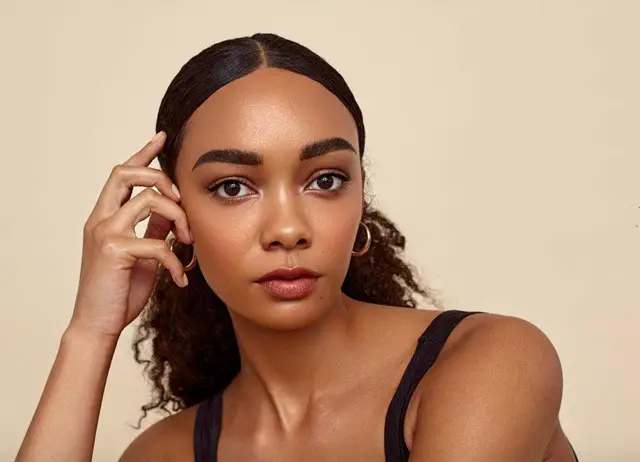 Conclusion
Brow styling wax is the latest trend in the beauty industry. They are used to create 3D and 4D eyebrows that define and enhance your overall makeup. This is why it's only natural to want to get the best of them.
For instance, Anastasia Beverly Hills Brow Freeze Styling Wax is the next best thing if you want to create a feathered eyebrow look with your medium to full brow hair.
On the other hand, brow waxes like Patrick Ta Major Shaping Wax are great tinted wax that wouldn't need to be powdered or colored with a pencil if you have sparse brow hairs. The tinted wax fills the eyebrow perfectly.
And good eyebrow gels like NYX Professional Makeup The Brow Glue Instant Brow Styler makes the best brows with a neat finish.
Brow styling wax needs to be of the perfect texture along with a nice setting feature and a neat finish to be considered purchasable.
With the various products out there, it can be hard finding the right styling wax. That's why the list of the 10 best brow styling wax was created. It will help you make a better decision from the throng of products out there.
Africana Fashion provides relevant beauty articles and reviews to suit your daily lifestyle.