To achieve great skin, moisturizers should be part of the skincare products you use for both your morning and evening skincare routine.
You need moisturizers to keep your skin protected from harmful elements and keep it from cracking, especially during the winter.
Besides this, moisturizers keep your skin smooth. It can help to treat your skin with some conditions like hyperpigmentation, discoloration, and dry patches. They are the needed shot of goodness for daily nourishment. Plus, a good moisturizer protects your skin's elasticity.
Therefore, getting a good moisturizer that suits your skin is necessary to gain these vital benefits in your regimen. That's why I would be providing the best moisturizers for your basic needs and skin type.
Best Moisturizers for Dark Skin
When dark skins want to pick skincare products, they have to look out for the effect of the product on their skin's melanin. Apart from repairing the skin, the moisturizer has to control the overproduction of melanin or pump it up to give the skin a nice tone.
Overall, the moisturizer has to meet your skin's particular needs. To achieve this, you need the best moisturizers for dark skin tones to provide the best solutions.
This list was developed through sales data and metrics collected on social media and e-commerce stores.
1. Best Moisturizer for Dry Skin
If you are a dry-skin type, you need to start with CeraVe Daily Moisturizing Lotion. The lotion has special ingredients like hyaluronic acid and ceramides to keep the skin hydrated for a lengthy period. Your skin can stay protected for up to 24 hours.
Asides from this, the formula is non-greasy. Rather it is quick-absorbing, leaving the skin smooth and hydrated. Furthermore, with an ingredient like ceramides, your skin lipids have a better chance of strengthening.
In addition, the moisturizer is gentle on the skin and fit for not only dry skin but also sensitive and oily skin types.
2. Best Moisturizer for Sensitive Skin
Cetaphil Moisturizing Lotion is a lightweight formula used to hydrate and protect the skin. The moisturizing lotion also has components that soothe the skin. Furthermore, it is fragrance-free.
The hydrating skin solution is ideal for sensitive skin conditions, including extremely irritant and dry skin. All you have to do is rub gently on the skin to get the fast relief solution you need.
3. Best Moisturizer for Oily Skin
Paula's Choice Hydralight Shine-Free Mineral Moisturizer is a good start if you need a light formula for your oily skin. The moisturizing lotion also provides a sun protection factor (SPF) of 30, keeping the skin safe from UVA/UVB radiation.
Furthermore, it is lightweight and non-greasy. The lotion, in addition, provides an invisible matte finish on your skin, keeping it refreshed and soothed. The formula is also non-comedogenic. It delivers hydrating elements without feeling heavy on the skin.
You can stay protected and nourished with the antioxidant-rich moisturizer and sunscreen.
4. Best Moisturizer for Combination Skin
Jergens Skin Firming and Toning Body Moisturizer is fortified with collagen and elastin to deeply moisturize and improve the skin's overall tone, texture, and luminosity.
The formula is fast-acting and provides instant soft and smooth skin. You can also use the moisturizer for its skin firming and youthful skin properties.
Besides, the Jergens moisturizer has long-lasting hydration with its hydralucence blend. It brightens and illuminates your skin while keeping it moisturized.
If you want lightened and soft skin, use the Jergens skin moisturizer daily.
5. Best Moisturizer With SPF
With ingredients like glycerin, dimethicone, and water Cetaphil Pro-Oil Absorbing Moisturizer hydrates the skin deeply. It also comes with an SPF of 30, keeping the skin protected with the daily prescribed sun protection.
The moisturizer has a 4-in-1 formula that absorbs oil, hydrates the skin, reduces shine, and boosts broad-spectrum SPF. Additionally, it is designed for all skin types from sensitive to oily.
Furthermore, you get a lightweight cream that would not clog the pores. The formula is non-greasy and long-lasting. You can wear it for all-day skin protection.
6. Best Creme Moisturizer
Fortified with cocoa butter for deep moisturization, Nivea Cocoa Butter Body Cream penetrates deep into the skin, enriching it with moisturizing butter.
The carefully selected ingredients help the skin to stay nourished and radiant. You can use it if you have extremely dry skin or use it to keep your skin from cracking in cold winter seasons.
The cream leaves your skin intensely hydrated after you apply it. Moreover, it works not just as a body cream. It can also work as a moisturizing hand and foot cream.
If you want a deep rich moisturizing cream, use this moisturizer by Nivea to get your body the glow it deserves.
7. Best Oil-Free Moisturizer
You can call it irony that this oil-free moisturizer by Andalou Naturals is in oil form. However, the product is deeply moisturizing and soothing.
Created for acne-prone skin types, it is also formulated with fruit stem cells complex, argan stem cells, acai berry, and kombucha probiotics. These ingredients help to nourish, hydrate, and balance the skin surface.
Additionally, the oil-free moisturizer fights blemishes, removes excess oil, and clears the skin of bacteria. The natural formula is safe for the skin. Furthermore, it does not contain gluten and is cruelty-free.
You can keep your skin nourished and moisturized with the cream fortified with natural components.
8. Best Anti-Aging Moisturizer
Olay Regenerist Micro-Sculpting Cream Face Moisturizer is fortified with hyaluronic acid and niacinamide to keep the skin light and healthy. The cream is designed to keep your face constantly hydrated and firm.
It's one of the best moisturizers that helps improve skin turnover to clear wrinkles and fine lines. Moreover, it also helps to lift your skin, making you look youthful.
You can use the moisturizer for your morning and nighttime skincare regimen. Plus, it is fragrance-free and non-comedogenic. It would not irritate and clog the skin pores.
See Also: 14 Best Facial Moisturizers Your Dark Skin Can't Do Without
9. Best Moisturizer for Eczema and Psoriasis
You would need a special moisturizer for your skin with a special condition. Cetaphil Pro Eczema Soothing Moisturizer is designed to keep your skin complexion and texture at optimum condition.
The lotion helps to improve the skin's moisture and restores the skin texture to what it is. Furthermore, it caters to eczema and psoriasis-prone skins. The hypoallergenic formula has been discovered to reduce eczema flare-ups.
Stay hydrated with this soothing formula without having to worry about your skin conditions.
10. Best Moisturizing Gel
Neutrogena Hydro Boost Body Gel is designed to boost the hydration in the skin with ingredients like hyaluronic acid. The gel is also lightweight but holds up to 1000x its weight in water. This helps to create a moisture reservoir when applied to the skin.
Additionally, the hydrating gel is paraben-free, fragrance-free, and non-greasy. You can apply the fast-absorbing gel without waiting too long for it to penetrate your skin pores.
Improve your skin with a daily dose of this hydrating gel cream. You can use it for your morning and nighttime routine.
How to Choose a Moisturizer
Skin Type
Your skin type rules over any other thing in cosmetic product selection. Whether it is for skincare or beauty purposes, you have to glide towards your skin's type. The same goes for moisturizers.
For instance, dry skin types would use deep hydrating and moisturizing products. Contrarily, oily skins would use moisturizing and mattifying products that would keep the skin in good condition.
However, you are to note that your skin can change texture as the season changes. Therefore, use moisturizers according to your present skin condition, not based on what it will be or what it was.
Ingredients
The right ingredient for the right moisturizer. Naturally, your skin type plays an important role in the product you do choose. It also decides what ingredients would suit your skin best.
For example, oily and acne-prone skin types should use moisturizers with ingredients like AHAs, retinol, and humectants to help seal moisture in the skin.
Meanwhile, dry skins should go for moisturizers with deeply hydrating ingredients like hyaluronic acid, glycerin, and dimethicone. On the other hand, sensitive skin types should go for moisturizers with soothing ingredients and fragrance and chemical-free moisturizers.
Most moisturizers should have antioxidants to keep free radicals away from the skin. Additionally, they should be able to protect the skin from the sun's radiation. Nevertheless, it should not be replaced with sunscreen. You still need to apply that separately.
Formula
The formula you choose could be in form of a lotion, cream, gel, or oil. You should choose formulas that would soothe your skin. Oily and acne-prone skins should go for lotions or gel formulas to keep their skin matted. The formulas also have to be lightweight on the skin.
However, all formulas should be non-comedogenic. This way, the moisturizer would not clog your skin pores and cause further damage to the skin.
How Long Does Moisturizer Last on the Skin?
Moisturizer is a fortifying piece you need to add to your skincare routine each day. It protects you. Therefore, you need it to last for as long as it can, when applied.
A moisturizer should last until you wash your skin and reapply a new layer of the product. However, if you want to get the full benefits of your moisturizer, you have to apply it properly.
This includes knowing the frequency you apply your moisturizer would vary. This is based on your skin type too.
For instance, dry skin types would need to apply a moisturizer one to three times a day to stay constantly refreshed. At the end of the spectrum, oily skins can stay balanced with morning and nighttime application.
Moreover, when you want to apply, you should wait at least 30 seconds to a minute for the moisturizer to seep into the skin pores before applying another layer if needed or your next skincare product.
See Also: 5 Ways to Choose the Best Moisturizers for Your Skin
Why Is My Skin Darker After Using Moisturizer?
If you use the right moisturizer for your skin type, you would not experience darkening skin. Moisturizers are formulated to hydrate and brighten the skin.
However, several reasons exist why you might be experiencing darker skin after using a moisturizer.
1. Not enough sunscreen: As I said, some moisturizers contain SPF, but it is not enough. You still need your sunscreen for daily protection. Not enough sunscreen could cause the skin to become darker.
2. Using the wrong moisturizer: For instance, oily skin using deep moisturizers designed for dry skin. The formula could clog the pores and create an oilier skin surface. This can also make the skin look darker.
3. Reactions: You could also be having reactions on your skin. The cause could be allergic or just your skin not being the perfect canvas for some ingredients. When you are in such a case, it is best to discontinue the product you are using and start afresh.
Frequently Asked Questions
Does moisturizer remove dark spots?
Yes, it does. Moisturizers can contain lightening properties that would help to remove dark spots.
Ingredients like retinol, vitamin C, and niacinamide help to lighten the skin, evening out your complexion.
Can my moisturizer expire?
Yes, it can. Moisturizers can expire.
Although some do not have expiry dates written on them, they do have PAO (period after opening). In months or years, this is when a cosmetic or skincare product is estimated to last.
After this period has elapsed, the moisturizer has reached its full shelf-life. It would be best to discontinue it.
See Also: Does Moisturizer Go Bad? Experts Highlight How to Spot One
Can moisturizer exfoliate my skin?
No, it cannot. A moisturizer is used to hydrate and prevent skin dryness.
An exfoliator can have moisturizing properties. Contrarily, a moisturizer cannot have exfoliating properties. This is due to the nature of a moisturizer. It could harm the skin if it has exfoliating properties.
Nevertheless, moisturizers have lightening properties that brighten your skin complexion.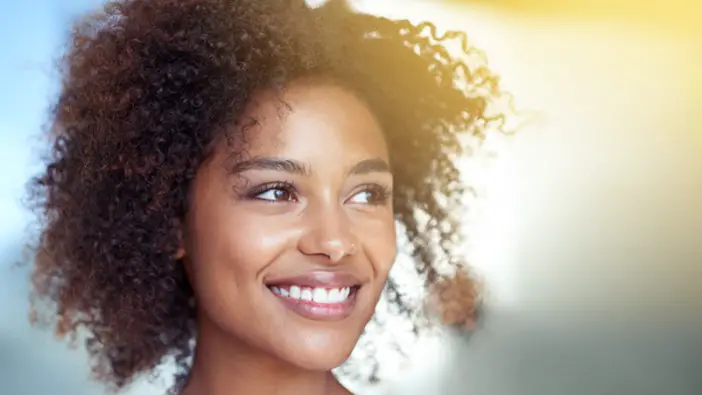 Summary
You need the best moisturizers to keep your skin protected and moisturized at all times. The right moisturizer helps and fortifies the skin in various ways. However, you are to pick one based on your skin's needs and types.
For instance, I would recommend dry skins use CeraVe Daily Moisturizing Lotion. It has deep penetrating components to keep your skin hydrated without cracking. On the other hand, you can use Paula's Choice Hydralight Shine-Free Mineral Moisturizer if you have oily skin.
Then special treatment for skin conditions like eczema and psoriasis needs Cetaphil Pro Eczema Soothing Moisturizer. It helps to reduce flare-ups and soothes your irritated skin.
Nevertheless, your moisturizer must be exactly what your skin needs. Although, you have to be sure the moisturizer is in good condition because moisturizers expire. Furthermore, the moisturizer should be applied properly to get the best long-lasting experience.
No matter what you choose, the best moisturizer should prevent your skin from drying. If it does this well, then you are using the best moisturizer for your skin.
Thanks for reading.
Africana Fashion provides relevant beauty and skincare articles to help boost your lifestyle and healthy living.