Retinol. Experts have certified this skincare ingredient as a wonder ingredient when it comes to caring for the skin. It is said to be the ultimate anti-aging wonder every woman should have. This is why I am providing the best retinols you can buy in the market.
Skincare beginners might have heard of the product but won't know what exactly it is. There is no better time to learn about this golden product than now when its demand is increasing. 
However, this is not to be confused with retinoids. Though retinol and retinoids are derivates from the same parent, Vitamin A, they are different from each other. This will be discussed further in the article.
As an OTC (over-the-counter) product, retinol is the strongest of all the OTC derivatives of vitamin A.
The product is touted as the best when it comes to skincare. It can treat anti-aging effects, including wrinkles, fine lines, spots, acne, and skin texture. Every dermatologist has retinol on their medicine shelf, ready for a prescription.
This is why skincare brands want to get in on the action and provide their own version of the wonder ingredient.
Best Retinols for Skin Type
This is a list of the best retinol products in the market. They have high user ratings and are the best retinols under their categories.
1. Best Overall
Flawless. Younger. Perfect. has the best overall retinol. It is great for both the body and face.
The retinol is safe to use with no added scent. Also, it provides clinical strength with its organic ingredients.
It is best for those who want to combat aging effects. This retinol will clear wrinkles, give the face a youthful shine, and moisturize the skin at the same time.
Your skin is bound to shine with its powerful ingredients.
Also, it is organic with a splash of Hyaluronic acid to boost hydration. You will get your product's value because the serum is top-notch for softening the skin.
2. Best Natural Retinol
The Ordinary's natural retinol is 1% in Squalane. It is best used for night treatment before using oils or creams.
It is highly concentrated and should not be used with other vitamin A derivatives. The product's main focus is to treat signs of aging and skin texture and tone irregularities. You can mix it with your moisturizer before using it.
3. Best Retinol Eye Cream
Dr. Dennis Gross Skincare Ferulic and Retinol Triple Correction Eye Serum aids elasticity and clears wrinkles.
Great for all skin types, the serum works on the entire eye area, including eyelids. The transformative retinol serum firms the skin, smooths the eyelid and reduces wrinkles. People with tough textures around the eyes can use the serum to soften their eye area.
Also, you can double the cream as a makeup primer. The retinol formula will make you look younger. It's great for vegans, as it is preservatives and cruelty-free.
There is also less irritation on the skin. So, you won't feel uncomfortable. Its only con is its price. It is pricey for an eye cream. But the benefits are worth it.
4. Best Retinol Body Cream
At a reasonable price, you can get Nature Well's Advanced Moisturizer Cream for the body and face. It is formulated with advanced microencapsulated retinol to enhance its efficacy.
It improves the skin texture and tone, stimulates elasticity and firmness, and smooths the skin.
Aside from this, it has a reusable pump to measure the right moisturizer and dispense it accordingly.
Also, you can protect the cream's efficacy with less air contact. It is cruelty-free, parabens, dyes, gluten, and also flavor-free. For best results, apply on the body and face twice a day.
5. Best Retinol for Acne
CeraVe Retinol Serum is the best for treating acne, scars, and skin texture. The best seller addresses the aftermath of adult acne on the face.
It works by removing post-acne marks, making the skin clearer and smoother. The serum is formulated with encapsulated retinol to even skin tone and texture.
Also, it helps to reduce the appearance of pores, making them tighter.
The serum is gentle on the skin. Asides from this, it is fragrance and paraben-free.
For an averagely reasonable price, you will be protecting your skin with a health-boosting product that is non-irritating.
6. Best Retinol for Wrinkles
As a known brand around the world, Neutrogena is a best seller in beauty products.
Its Rapid Wrinkle Repair Retinol Regenerating Face Cream is mixed with hyaluronic acid to moisturize the face and neck. It is great for all skin types but is to be used by adults.
It can be used day or night, according to your preference and schedule. The cream will improve your skin's surface and reduce wrinkles and fine lines.
Ingredients like Glucose Complex helps to moisturize and boost the skin's texture.
Your skin will also be plumped with hyaluronic acid, providing moisture to reduce deep wrinkles like crow's feet, cheek wrinkles, and forehead wrinkles.
Age spots on your face and neck will naturally fade with continuous use. However, sunscreen must be applied before stepping out for the day.
7. Best Retinol for Beginners
This falls into the list of best retinols, especially if you are a beginner.
LilyAna Natural Retinol Cream and Moisturizer for face combat wrinkles and brightens the face. It is mild to the skin, which makes it perfect for beginners.
Soothing and moisturizing ingredients like aloe vera, green tea, shea butter, jojoba oil, and hyaluronic acid help to keep the skin soft and nurtured.
Simultaneously, retinol treats signs of aging like fine lines, uneven skin tone, rough texture, wrinkles, and loss of firmness.
The product is known for its triple duty which includes lightweight texture, fast absorption, and zero residues.
It is great for all skin types, and gentle on sensitive skin. You can be assured to get a powerful Vitamin A formula that would weaken the visibility of acne and scars.
8. Best Retinol for Sensitive Skin
Sensitive skins need to be assured of safety and less reaction. This is why PCA Skin offers a retinol cream that won't irritate.
It is specially formulated for sensitive skin. Also, it won the Oprah Magazine Beauty Awards in 2017.
Skin cell turnover becomes easier when you use this brand. Furthermore, wrinkles and fine lines will be minimized, and skin tone brightened.
You should apply a pea-sized amount on your face after cleansing at night. Follow this with a moisturizer. And do this 2-3 times a week. When your skin has built tolerance, you can increase your dose.
9. Best Retinol Moisturizer
As Amazon's choice for face moisturizers, Olay Regenerist Retinol 24 Max Moisturizer Night Face Cream falls naturally on the list of best retinol.
It is preferably to be used by adults only for maximum penetration. The product absorbs into the skin quickly with no greasy feeling.
Furthermore, it has 20% more retinol than the average retinol cream with an equally high hydrating effect.
To use it effectively, massage the cream over your face and neck at night. And within 24 hours, you will see a transformation in your skin.
It can be used in the daytime but accompanied by SPF to block the sun's UV rays.
10. Best Organic Retinol
Natural ingredients are essential and environmentally friendly. Satin Naturel understands the need for organic products, which is why they have the best Organic Retinol Serum for Face.
Not only does it reduce wrinkles, lines, dark spots, and acne, it is less irritating to the skin. It is skin-friendly and provides the best organic ingredients with up to 5 times more absorption than the regular retinol moisturizer.
The moisturizer has a powerful anti-aging property added with vitamins and organic antioxidants. It has other ingredients that boost anti-aging effects like hyaluronic acid, vitamin E, Niacinamide, and more.
The cream is best used by adults for younger-looking firm skin.
11. Best Night Serum
For night protection, use Peter Thomas Roth Retinol Fusion PM Night Serum. With 1.5% time-released microencapsulated retinol, the serum gradually streams its non-irritating retinol to improve aging signs.
Also, fine lines, radiance, and uneven skin tone and texture visibly improve after frequent use.
It hydrates the skin while you sleep, and you wake up feeling fresh-faced and beautiful. Before using at night, shake well. And when using in the daytime, apply sunscreen after.
Frequently Asked Questions
What is retinol?
Retinol is a wonder ingredient that treats most skin impurities and signs of aging.
"It's anti-aging because it helps stimulate a bit of collagen to thicken the skin and helps with skin cell turnover," said Elizabeth Tanzi M.D. in her interview on retinol.
Retinol is another derivative of vitamin A which works on the skin. It is an active ingredient that increases collagen production, cell turnover, and regeneration. Also, the vitamin A derivative treats acne, clogged pores, and blackheads.
Retinol is an over-the-counter product recommended by dermatologists to treat simple to mild acne. Which makes it a mild ingredient, but it could have side effects.
You will find retinol in most anti-aging and acne skincare products because of its rejuvenating properties. It's a highly sought-after ingredient for skincare products.
How does it work?
For me to describe how retinol works, I have to explain collagen production in the body. 
Collagen is an insoluble fibrous protein found in all parts of the body, including the skin, bones, muscles, and tendons. It provides strength and elasticity for the skin. They are found in the dermis of the skin where new cells grow.
Collagen helps form a fibrous network for new skin cells to grow. Also, they protect the skin cells and help layer them, creating a tiger skin layer.
Every 28 days, skin cells die and new ones regenerate. Collagen replaces old cells with new cells. But as we age, collagen production reduces.
This leads to a decline in cell turnover and regeneration, thus affecting skin elasticity (tightness). The days for cell regeneration increase as we age, and by our 40s, we are experiencing little cell regeneration, due to the reduction of collagen.
Retinol acts as a stimulant for collagen production. It boosts our collagen production, which makes skin cells regenerate faster.
Also, skin elasticity is enhanced, creating a firmer skin surface. Retinol, when in the deeper level of the skin, is broken down to retinoic acid by an enzyme present in the skin cells. Retinoic acid is what works of collagen production, increasing its output.
Also, retinol works from the inner layer of the skin to plump the skin. This reduces the appearance of wrinkles, fine lines, and enlarged pores. Also reduces acne and blackheads in the skin.
Retinoic acid has comedolytic agents which help to prevent blemishes. It can treat simple to mild acne, making it a recommended product by dermatologists.
Furthermore, retinol is known to boost the hydration level of your skin. It exfoliates the skin and prevents moisture loss. It is an ingredient that should be present for oily skins.
What are the benefits of using the best retinols?
There are many benefits of retinol because it is a one-in-all product when it comes to skincare. If used properly, there are many benefits you can get from retinol. These benefits will help you get closer to your perfect skin goals.
The first benefit of retinol is improving collagen and skin cell regeneration. As mentioned earlier, collagen production reduces as we age.
This would also reduce cell turnover, which impedes skin cell regeneration. But with retinol, collagen production is improved and the cycle works better and faster.
Another benefit of this golden ingredient is to firm the skin. This has to do with skin elasticity.
Elastin is what makes our skin firm. And retinol stimulates its production. When the skin is firmer, it helps smoothen wrinkles and fine lines.
Retinol doesn't clear blemishes, wrinkles, and acne from the surface. It goes deeper into the skin, working from the middle level, the dermis.
It plumps the skin from within, filling in the wrinkles and fine lines. Furthermore, acne and scar marks will fade out as retinol clears works from within.
Retinol also has hydrating properties. This is a benefit essential for dry skins. It helps to brighten dull skin tones by exfoliating dead skin cells.
This is why we call retinol the golden ingredient. Not many products can work on these skin impurities at the same time.
How do I use retinol?
You can use retinol every day and feel the difference in no time. Also, you must use retinol with a moisturizer. Moisturizers hydrate the skin and keep the pores tight.
You can use a moisturizer containing retinol or use a retinol serum. When using a serum, it is important to apply a moisturizer and sunscreen. 
Furthermore, to reduce irritation and side effects, use the moisturizer before retinol.
Sunscreens are essential to skincare. You should apply your sunscreen after applying retinol. Retinol becomes more sensitive under the sun, which is why you should cover up with the best sunscreen. Also, sunscreen would help avoid wrinkles, age spots, and fine lines.
When should I use retinol?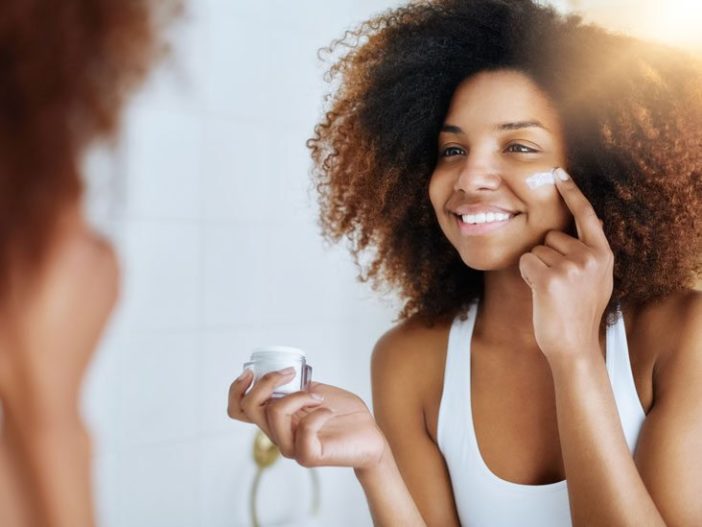 From your late 20s. If you are still in your early twenties, collagen production is still at its maximum capacity, you don't need to use anti-aging products.
You can start using retinol from your late 20s in small doses, mixed with moisturizer and sunscreen. When you hit your 30s, collagen production gradually begins to reduce, then you can increase the dose of retinol.
This should continue as you hit new-age landmarks. When in your 40s, the dose of retinol in your skincare increases from what you used in your 30s. In your 50s, you will need to switch to heavier doses or use products with anti-aging effects alone.
Are retinol and retinoids the same?
No, they are not. Retinols and retinoids are derived from vitamin A. Also, retinol is a form of retinoid. While retinol is an OTC product, retinoids are mostly prescribed. There are OTC retinoids, like retinyl palmate and retinaldehyde, but their efficacy is lesser than retinol.
Moreover, retinoids differ in the level of concentration and can treat moderate to severe skin issues. They have to be used under the strict supervision of a licensed professional.
When it comes to tolerance, retinol and retinoids are different. You have to build tolerance for retinoids. However, retinol requires little to no tolerance test.
Retinol does have side effects, but they are mild and would disappear in a matter of days. Retinoids have to be used gradually in little doses until your skin has built a tolerance for them.
Can retinol damage the skin?
Though retinol is approved by the Food and drug administration (FDA), it has visible side effects on the skin. These side effects are uncomfortable but harmless.
The side effects occur when using the product for the first time but then ease within weeks. Possible side effects include irritation, redness, itchiness, and flaky skin.
However, if the irritation doesn't stop, you may have to either reduce the dose or see a dermatologist for solutions.
Furthermore, your reactions could be the outcome of you using more than one product with retinol. The solution to this is to change products. Also, be sure to read the ingredients list before buying a replacement product.
A way to curb irritation caused by retinol is to reduce the application. You can start in small doses till you build tolerance before increasing how you use it.
You can use it every other day till your skin gets familiar with it, then you can start daily use.
Can I use retinol while pregnant?
No, you can't. Why? There are anti-aging skin care products that affect the early stages of pregnancy and breastfeeding.
They could lead to facial deformities or spinal issues in a fetus. This is why doctors recommend some skincare products be stopped. Though safe and approved, retinol should not be used during pregnancy.
There are other alternatives like vitamin C and kojic acid which have anti-aging effects on the skin. OTC retinoids like retinaldehyde and retinyl retinoate should also be avoided during pregnancies.
SEE: Remove Dark Spots From Face: Find 21 Methods That Work Here
Conclusion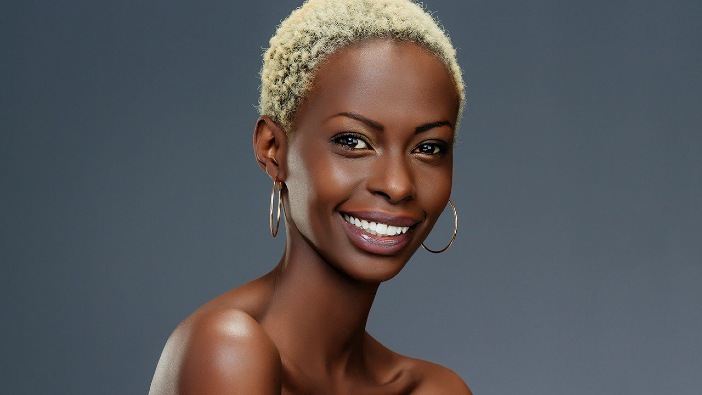 Retinols are great anti-aging products. Also, they help to clear acne, blackout, and skin tone issues. This is why they are known as the wonder ingredient in skincare products.
Best retinols treat and smooth skin textures. It is an effective and rejuvenating ingredient you will find in most anti-aging products.
They are the best OTC products derived from vitamin A. Furthermore, using them early before the aging signs show will proactively treat your skin.
You can use retinol every day, but with a moisturizer and sunscreen accompanied with it.
Africana Fashion provides related beauty articles to improve your daily lifestyle and health.