There's a natural exhilarating shift when your hair moves from THAT hair to THE hair. What's the difference between these two? Your products and routine. The products you use, including your shampoo and conditioner, make a difference in the outcome of your hair.
You might think it's different with you; you can do away with one or the other. I mean, using a normal bath soap or just water to remove grime is still a pleasant option to some.
However, a good shampoo and conditioner would set your hair on a path to healthy and growing hair.
Although, in the present cosmetic world where there are more than a handful of products, finding the right product would not be so easy. And when you think of your hair's features and characteristics, it becomes even harder.
Nevertheless, you have to find the right one no matter the setbacks. Before you get lost in your search for the right combination set, here is the list of the best shampoo and conditioner sets for you.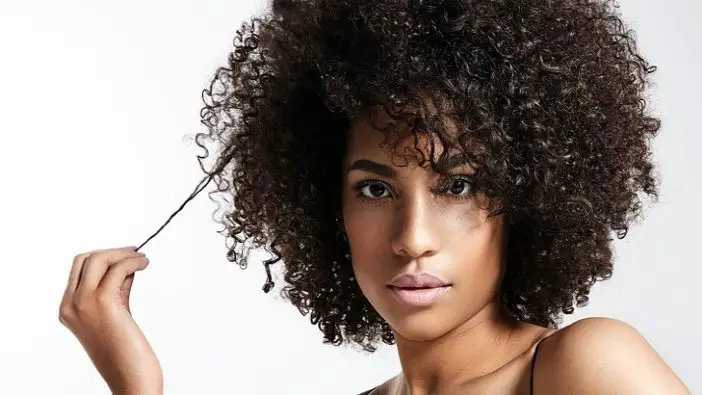 Best Shampoo and Conditioner Set
Shampoos and conditioners are not created to wash and cleanse your hair only. They help to fill a space in your care routine. They are the starting point (well, pre-poo is) of any care routine. If you get them right, you are halfway there.
That said, you have to get the right shampoo and conditioner to fill what you are lacking in your hair care routine. It could be hydration for your dry hair, a mild treatment, a protein-rich formula for your high porosity hair, a tender cleanser for your colored hair, and lots more.
To avoid damaging your hair, these products are helpful if you are looking for shampoos and conditioners for your particular hair cry. The following list was created through data collected from e-commerce stores and online social media engagement.
1. Best Shampoo and Conditioner for Oily Hair
Bellisso Argan Oil Set is a deep nourishing washing set. The products contain natural argan oil known for its hydrating properties. They also contain vitamin E and silk for restoring your hair strands.
With their deep cleansing properties, you can remove grime, residue, and excess oil from your scalp. The shampoo soothes and cleanses your hair without stripping it of excess sebum. Meanwhile, the conditioner hydrates and nourishes your hair.
The set is paraben-free and sulfate-free. It would not clog the pores. You can use them to clarify and nourish your hair at the same time.
2. Best Shampoo and Conditioner for Dry Hair
tgin Moisturizing Shampoo and Conditioner Duo has purifying and moisturizing treatments for dry hair. The hair duo keeps you shiny and soft. It also helps with detangling your hair and replenishing it.
Additionally, the shampoo contains Pro-Vitamin B5 to reduce breakage and coconut oil to enrich your hair. And the conditioner has shea butter, argan oil, and jojoba oil to keep moisture sealed in your cuticles.
With the moisturizing formulas, your dry hair is bound to get its bouncy strands back. Moreover, the set is sulfate and parabens-free. It also does not contain artificial colors.
3. Best Shampoo and Conditioner for Curly Hair
SheaMoisture Coconut and Hibiscus Combination Pack is a washing and moisturizing set to shine and enhance your naturally curly hair. The set also has curl-defining cream with the conditioner to keep your hair smooth and shiny.
Besides this, the shampoo helps to detangle and keep your hair tamed. You can use the set to detangle your curls and keep it frizz-free. You also don't have to worry about moisture getting out; coconut oil seals moisture acquired.
The washing set restores and enhances curly hair with a dull outlook. And you can tame your thick hair to its springy glory.
4. Best Shampoo and Conditioner for Color-Treated Hair
You don't have to worry about you losing your colors if you have L'Oreal Paris Hair Care EverPure Kit for Color-Treated hair. Designed to treat your dry and damaged hair, the set would also strip or dull your colors.
The shampoo and conditioning set brightens the color of your hair, reduces frizz, gently cleanses your hair, and protects it from drying up. With their active ingredient marula oil, the products enrich your hair, keeping it in a manageable state.
The conditioner also protects your hair from humidity, staying smooth and tamed at all times. You can use it to protect and shine your colored hair.
5. Best Shampoo and Conditioner for Chemically Treated Hair
Olaplex No. 4 Shampoo and No. 5 Conditioner Set is a maintaining and shining duo. The set repairs your hair bonds and strengthens them. The set is the right choice for relaxed hair because it would not strip your hair of its oils.
You can use the conditioner to get your hair back to its hydrated state. In addition, it is moisturizing and anti-frizz. More so, it has a nice scent that relaxes you after use.
If you want healthy hair and improve your chances of increasing hair length, use this set for your treated hair.
6. Best Shampoo and Conditioner for Damaged Hair
Getting your damaged hair back on track takes a lot of effort. However, you can start with Carol's Daughter Almond Milk Damage Repair Set. The set contains hydrating and restorative properties to treat your damaged hair.
With ingredients like almond milk, shea butter, protein, and aloe vera, your hair is nourished back to health. The ultra-nourishing formula of the conditioner instantly revitalizes your chipping and dull hair.
It would treat your hair whether you have loose or kinky curls or coils. It also enhances your curls, helping them stay bouncy and shiny. You can go further by using the leave-in and hair mask for perfecting hair goodness.
7. Best Extra Moisturizing Shampoo and Conditioner
Artnaturals Moroccan Argan Oil Set helps with the moisturizing and volumizing of your hair. The shampoo and conditioning products enhance hair growth by providing enough moisture.
The hair care products are a good option for all types of hair that are looking to boost moisture. Furthermore, it contains organic ingredients that would protect your hair. This includes repairing hair damages caused by heat and humid dryness.
When you use the duo in your wash routine, you would be resetting your hair back, leaving your scalp soft and hydrated.
Also, it does not leave any grease and residues. Rather it cleanses your hair of excess oil and dirt without stripping the nutrients. You can use this risk-free set to get your hair adequately moisturized.
8. Best Shampoo and Conditioner for Thinning Hair
Thinning hair needs products that would increase the thickness of its hair strands. Therefore, PURA D'OR Biotin Original Gold Label Anti-Thinning Shampoo and Conditioner Set is effective in reducing thinning hair.
With biotin and a natural 17+ DHT herbal blend, the shampoo restores your dry scalp and prevents hair from thinning further. The hair shaft is strengthened and restored. Meanwhile, the conditioner serves as a protective cover for your hair, keeping it safe from external factors.
The shampoo and conditioning products are gentle on the scalp. They soothe rather than strip. The set is 100% vegan and paraben-free. They would improve your overall hair health.
9. Best Shampoo and Conditioner for Dandruff
If you seek help for your dry scalp and dandruff, use Maple Holistics Tea Tree Shampoo and Conditioner Set. The hair set is designed to soothe and calm your itchy and peeling scalp.
Additionally, the scalp treatment helps to transform your hair with the tea tree treatment. This further improves the overall health of your hair. It also tackles buildup in your scalp, slipping it off your roots as you wash.
Then it fortifies your hair with nutrients with its conditioner, enriching your hair. It moisturizes and clarifies it, treating your dry hair issues. You can have flawless-looking hair with this refreshing set.
10. Best Eco-Friendly Shampoo and Conditioner
Plaine Products Eco-Friendly Shampoo and Conditioner is the vegan and natural set you need if you are looking out for the environment. The set is also biodegradable and doesn't contain any chemicals or preservatives.
The simple set gets the job done of cleansing your hair and moisturizing it. Furthermore, it does not contain color, and it is suitable for all types, including sensitive scalps. You can also return the bottles to get them refilled or replaced.
11. Best Shampoo and Conditioner for Hair Growth
Botanic Hearth Rosemary Mint Set thickens and promotes hair growth. The duo work by nourishing your scalp with peppermint oil, rosemary oil, and spearmint oil, penetrating deep into your roots.
The set also restores your hair shaft, stimulating new hair to grow from within. In addition, it is lightweight and gentle. Nevertheless, it is effective in penetrating easily and treating it.
12. Best Protein Rich Shampoo and Conditioner
Nexxus Keraphix Set is the answer for people with itchy scalp and protein deficiency. The set also has treatment masks to restore your hair to its healthy glory. The combined set is infused with keratin protein to replenish, revitalize, and strengthen your hair.
Using the set gives you a salon experience. It keeps your hair cool and tamed. Moreover, with its strengthening properties, you can treat your hair fiber from within. It also builds the resilience of your hair. You can clear your dandruff with ease with the product.
Read Also: The Best Way to Wash Your Hair – A Simple Guide
How to Choose Shampoos and Conditioners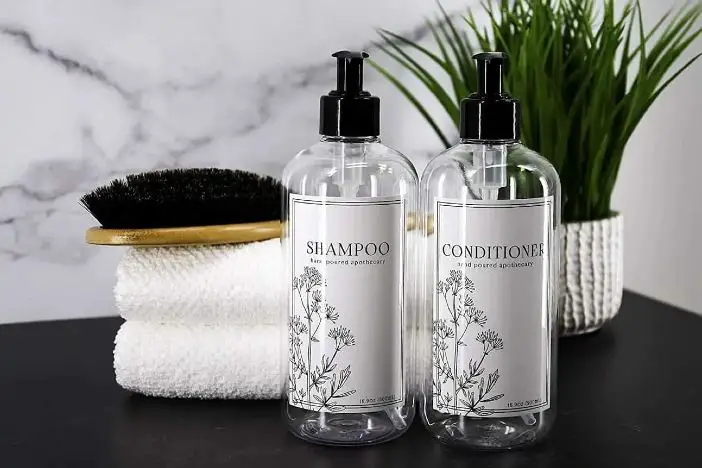 Hair Texture
We have different hair textures. Afro-textured hair falls between type 3 hair and type 4 hair. These hairs are curly and coily hair. Good shampoos and conditioners in the hair care aisle would specify what type of hair texture they are most suited for.
Furthermore, there is also chemically treated afro-textured hair. This is relaxed hair. If you have chemically treated hair, you should use products that would cater to your hair and be mild with your strands.
Hair Type
You could have naturally oily or dry hair. This doesn't mean you have good or bad hair, it's just how your hair is coded. Consequently, you would need to use products that would help your hair stay either moisturized, hydrated, or balanced.
Hair Porosity
This is your hair's ability to absorb and retain moisture. Your hair could be either high porosity, low porosity, or medium porosity. This is vital because the features of your shampoo and conditioner are guided by your porosity.
For instance, high porosity hair needs protein and sealing ingredients to help retain moisture and strengthen your strands.
On the other hand, low porosity hair needs products with little to no protein. Yet, they need sealing and lightweight products to penetrate their difficult hair cuticles.
Read Also: Hair Porosity Test: Simple Ways to Identify Your Porosity Level
Hair Condition
There might be a special condition your hair is experiencing. This includes becoming damaged, hair dryness, thinning hair, dandruff, or shedding.
When you are experiencing one of these, you need to switch products to treat them. This also includes your shampoo and conditioner. Your products need to be specialized. And as long as you experience this, use the right products along with other treatments to get your hair back to a steady and healthy track.
Frequently Asked Questions
Can I use different brands' shampoos and conditioners?
Yes, you can. Your shampoos and conditioners don't have to be matching brands.
For instance, you might prefer the conditioner of one brand to the other because of its qualities. It doesn't mean the other brand of your shampoo is any lesser. It is your preference and taste.
However, some products work better when they are complemented with other products from the same brand. Therefore, it is advised you use a combined set.
Can I freeze my shampoo and conditioner?
Yes, you can. You can freeze or keep it in a refrigerator to cool.
However, the water in the products tends to coalesce and change its original texture when defrosting. When this happens, it could affect the effectiveness of the products.
Before you freeze, check the manufacturer's guide to figure if the products can be frozen or not. If they can't, keep them in a cool dry place instead.
Can my shampoo and conditioner expire?
Yes, they can. Shampoo and conditioners can expire too.
Although you can find expiration dates in some products, you will find PAO (period after opening) for others. This is the estimated period a product is effective after opening.
However, there are cases where the shampoo or conditioner may go off because they have been exposed to bacteria or oxygen. This would affect their effectiveness or cause fast decay.
Conclusion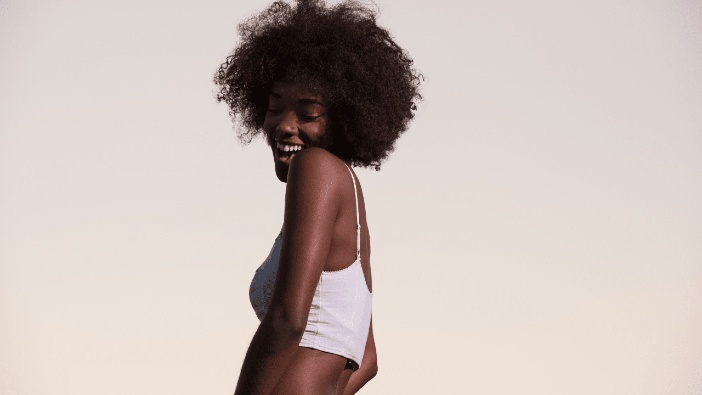 Your hair is your crown and jewel; it has to be cared for. And in every routine, a shampoo and a conditioner are necessary items. But with the market saturated with different products, it becomes hard to find a suitable one to shine your crown.
That's why I created a list of the best sets you would need for whatever condition or hole you need to fill in your hair care. For example, tgin Moisturizing Shampoo and Conditioner Duo is good for dry hair. And you can use Artnaturals Moroccan Argan Oil Set for extra moisturizing too.
Damaged hair has it tough, but they can use Carol's Daughter Almond Milk Damage Repair Set. Meanwhile, delicate chemically treated hair can use Olaplex No. 4 Shampoo and No. 5 Conditioner.
In all, I would recommend you should use SheaMoisture Coconut and Hibiscus Combination Pack. It not only moisturizes your hair but also saves it from buildups.
Keeping your hair clean doesn't mean your hair would grow instantly. Nonetheless, it does mean it has potential. That's why you have to care for it properly. And starting with a good shampoo and a moisturizing conditioner is the beginning of a healthy hair journey.
Thanks for reading.
You can get helpful hair care articles on Africana Fashion.