Summer is the sunniest and hottest of the four seasons. The temperature climb finds people outdoors for most of the season. And, taking advantage of this, it is the best time to flaunt your bright summer nails colors at the beach, park, a fair, and anywhere at all. 
The sun creates a flow of energy and vitality that should be matched with those vibrant colors you stashed away. During these days when it is as though the sun would never set, you should get experimental with hues and shades of all kinds.
Ahead, I'll be showing you how to up your manicure game this summer with irresistible colors. A piece of advice, you'll be tempted to wear them all at once.
18 Best Summer Nail Colors Ideas
1. White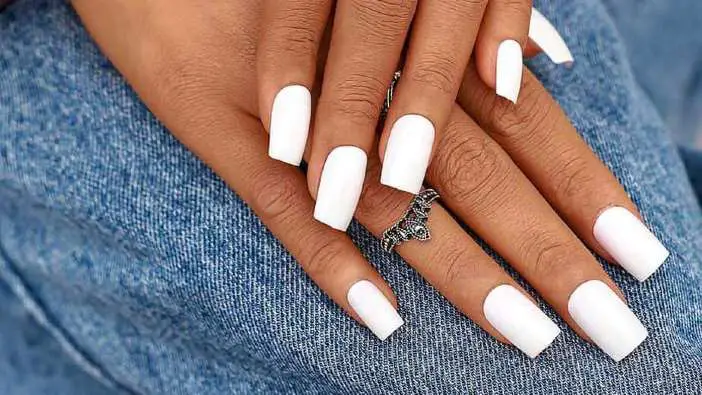 White is an all-season color and perfectly suits everyone. I believe this color is a must-have for nails lovers. With white, you do not have to bother with matching colors. It pairs well with any other color to make you look cool and elegant.
You can call this polish color a timeless classic because it remains evergreen. If you have never tried out white nail polish, break the cycle this summer. Moreover, who says you have to wear it plain? Feel free to get artistic with nail arts or dip nails.
But, white nails are better appreciated when they remain white and unstained. And, if you get your nails stained with sauce or lipstick, you can always have a retouch at home.
2. Natural Colors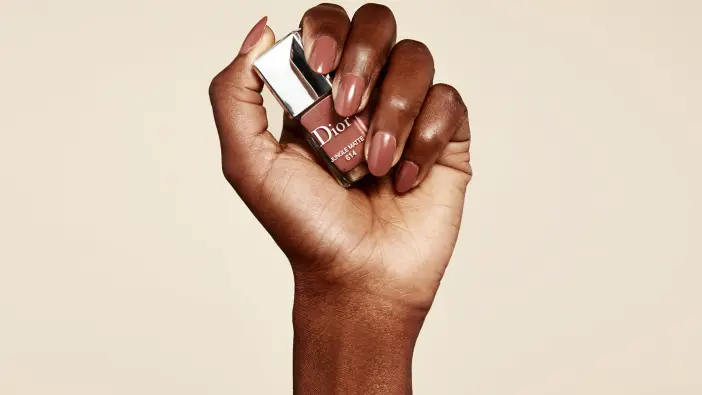 Lovers of simple and sweet can wear any color in the range of natural summer nails colors. These colors include brown, beige, mauve, mushroom, and taupe. On days when you just want to go minimal, you can have any of the natural colors on long or short nails.
Natural colors suit every skin tone. You can play around these colors with extra details. On the other hand, for your corporate job, you can wear them without the details. To sum it all up, as natural as they look, work them into your preferences.
3. Red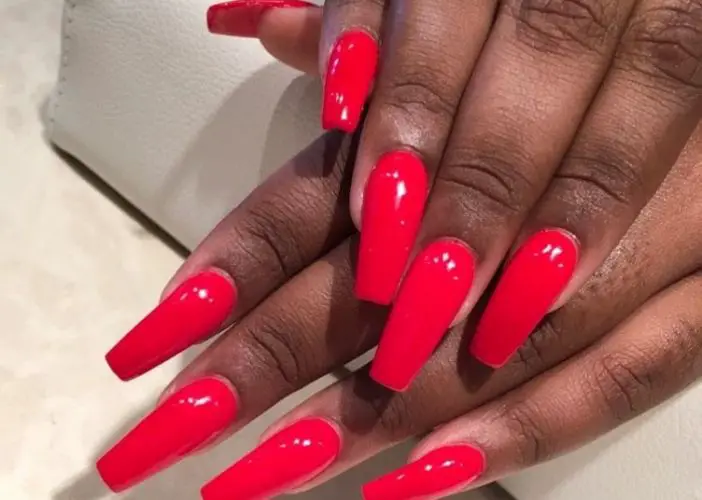 I have not met a person who wouldn't give red a second look. Red nails are very versatile and they make fashion statements that get everyone's attention.
Red-colored nails can follow you anywhere. From a beach hang out with friends or solo to work dinners, this hot color adorns your hands with glamour. Whenever I have red-colored nails on, you can be sure I'll be the first to offer a handshake. 
However, this vibrant color begs that everything around your fingers is kept tidy. Avoid biting your nails which can lead to chipped polish. 
Read Also: From Simple to Eccentric: Alluring Nail Shapes People Can Spot a Mile Away
4. Yellow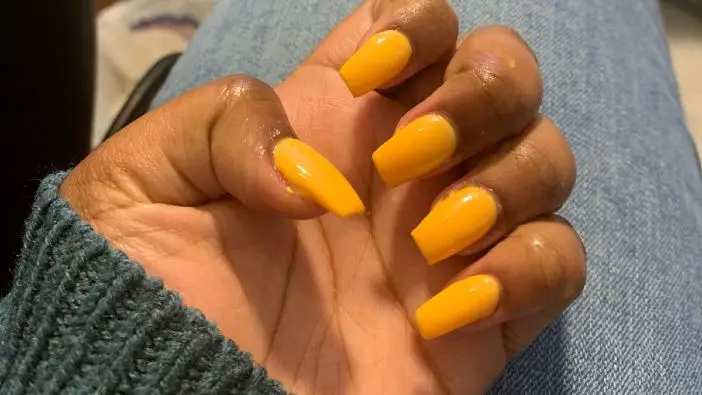 You can have your summer yellow nails in any shade; either all bright or toned with other colors to look calm and soft. Yellow is one of the very luminous colors. So, don't be surprised if you wear yellow polish to the beach and heads turn your way.
If you are a part of the crowd that loves their nail polish natural and calm; yellow supports your game. Get experimental and embrace the warmth and resilience that yellow come with this summer.
Besides, the brightness of the summer is such a perfect time to match the energy and glow.
5. Blue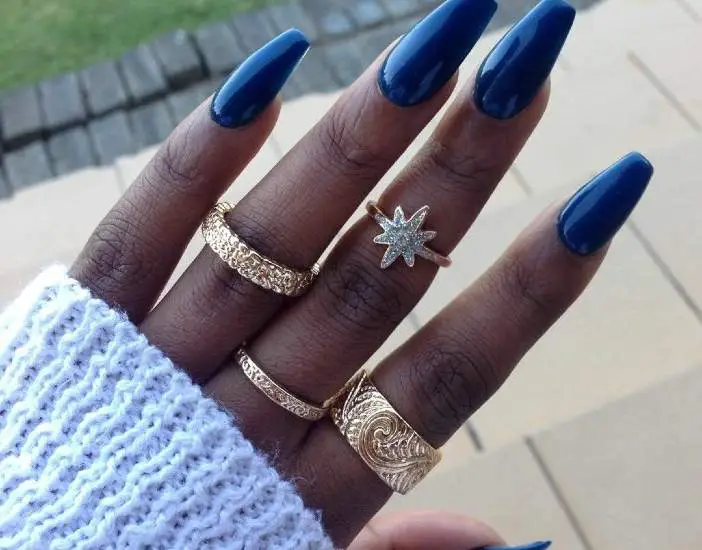 Although blue could look cool sometimes, they have always symbolized royalty and a daring spirit. Whatever shade of blue you decide to wear on your nails this summer, you can be sure your fingers will look flattering. Blue always comes out effortlessly chic.
You may choose to have a different shade of blue on each nail or wear a uniform shade on all fingers. A hint, if you want to get noticed at that beach party, wear a blue polish.
In addition, blue is one of the colors that come with a natural shine. So, if you choose to do a minimal manicure, you can have both colors and shine from one bottle of polish.
SEE: How Long Do Nail Polish Last On Your Nails?
6. Natural Green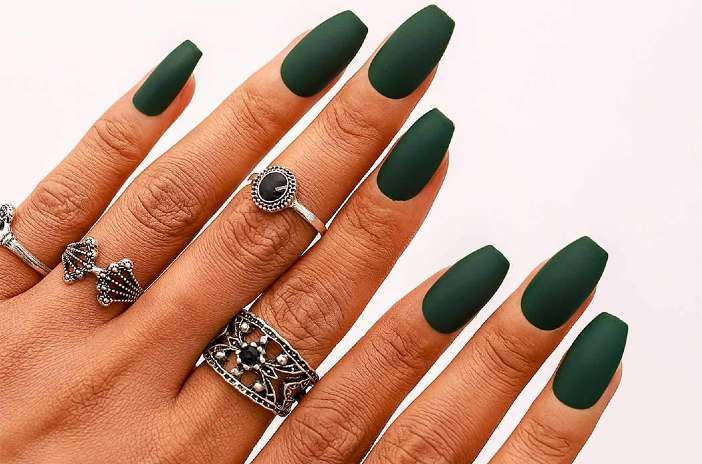 Green is a general symbol of life, vitality, growth, and energy. And, this is what everybody wants. During summer, this is one of the colors you're most likely to see every day because plants flourish well during summer.
What a good time to match nature and enjoy the life and beauty of green. When the sun rays fall on green nail polish, there's something about it. It gives off a subtle glow that compensates for an escape from neon colors.
However, if you feel skeptical about it, give it a try on your toenails this summer and see the amazing results. Green has a lot of color variations available for every skin tone.
In addition, if you get adventurous, you can try sunflower nail art on your green nails.
7. Orange
Summer is the season for bold and bright colors. In the spirit of summer, dare to wear this vibrant orange hue. Conventionally, when we see orange colors; sunshine, life, and health come to mind.
Moreover, a blend of this creativity with your basic everyday colors won't be a bad deal. You can sport orange-colored nails with a white dress to the beach or a beige work dress to create a beautiful contrast.
Learn More: Best Gel Nail Polish
8. Pink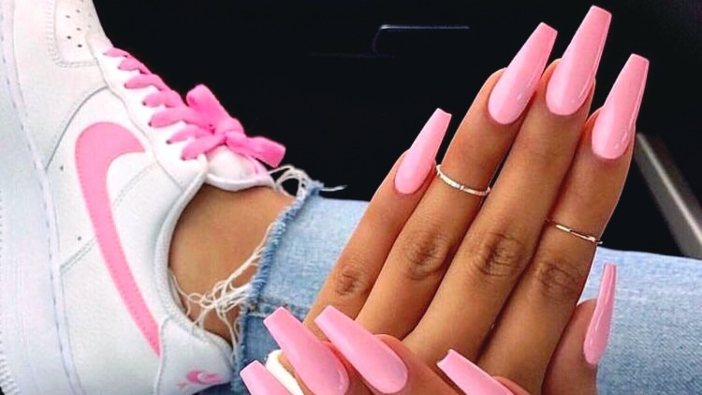 Pink may be your everyday nail polish color but during summer, there's a special effect to it. The summer vibe settles well on pink and it looks refreshingly soft again. Pink-colored nails confer a soft, feminine look to match your tanned summer body.
Ditch the dark colors you have been wearing and brighten up the season with a pink classic. You can wear this shade on nails of any length. And, if you're thinking of a style idea for your girls' hangout, give your lips and nails matching colors.   
9. Purple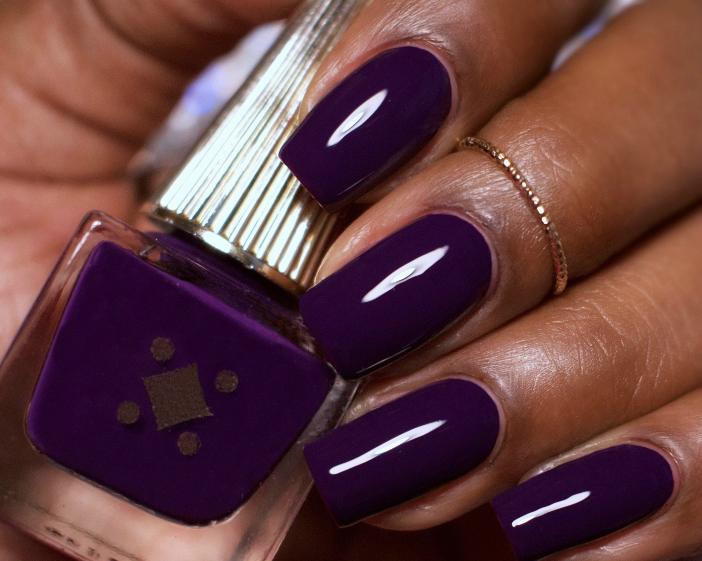 Yes, purple. Certain dark colors like this are great nail polish picks for summer. This is the season you'll probably be wearing a lot of floral and colorful outfits. Purple has a rich finish that will perfectly contrast your dress.
Like its contemporary secondary hues, you can wear purple on your nails in any shade or tint. And, if you want blue to dominate, you can wear violet polish. Purple ombre nails are my favorites and I'd rather wear them with the lightest color at the base of my nails.
SEE: What Goes First, Nail Primer Or Dehydrator?
10. Orchid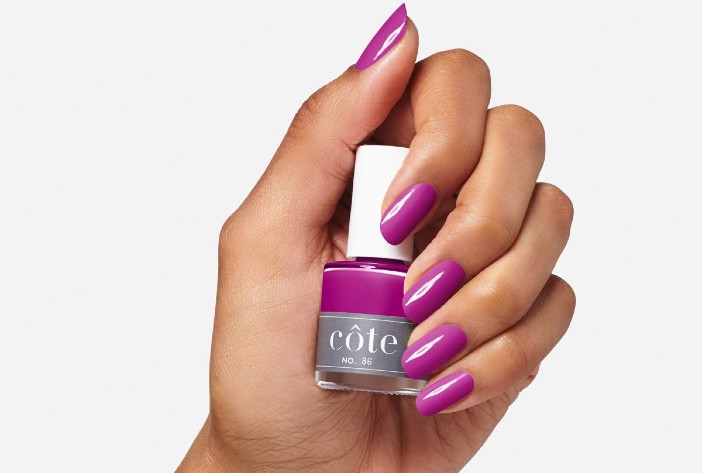 Orchid is a hybrid of pink and purple with some intensity and vibrancy. This summer cool-toned color can be worn anywhere; from grocery shopping to the office. However, to wear orchid color nails, you have to be well versed with colors because they could be picky.
For instance, you can pair orchid with turquoise, teal, light yellow, and natural colors like grey, beige, taupe, and mauve.
11. Turquoise Blue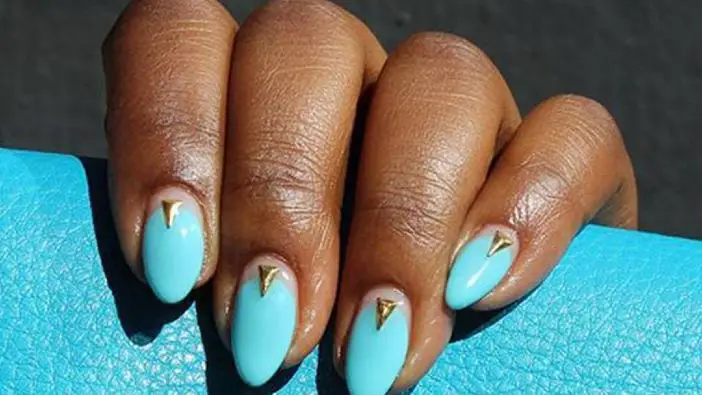 One thing I love about summer nails colors is how every color seems to find its match with the elements. The blue in turquoise reminds you of the ocean, so, you can match your turquoise-colored toenails with the water.
Turquoise does not always have to be a vibrant shade. You can have it bold and shiny to brighten up the season. Also, summer is such a good time to explore the beauty of turquoise with nail arts- like a palm tree, glitters, and an ombre.
12. Mint
Colors like mint green can be daring and calm, and still, exude warmth all at the same time. Mint green is a member of the pastel hues family that comes off as serene. Just like the natural shades, it can be worn every day and by any skin tone.
Also, mint is a vibrant shade. The brightly colored mint speaks loudly about your guts. It takes a great deal of confidence and love for adventure to choose to wear brightly colored mint nails in summer.
Mint green looks good on either your short natural nails or on long manicured nails. Vibrant mint, on the other hand, looks better on manicured nails. 
13. Hot Papaya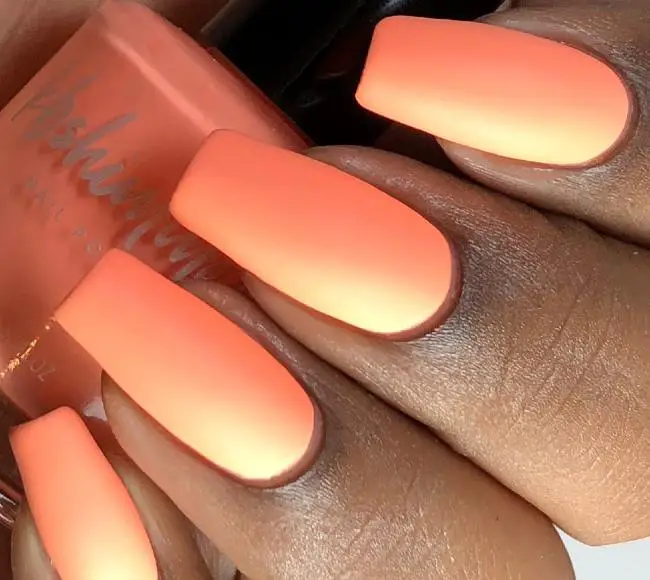 Here's another bright color for your summer nail polish collection. Hot papaya is a bright shade of orange that blends so well with the environment. If there was a grouping of summer colors, it can fit into the group of summer natural colors.
Hot papaya fingertips look coral and slightly yellow. You should try matching your fingernails and toenails with this color and see the beautiful result.
See Also: Get Your Ultimate Professional Finish With the Best Nail Lamp
14. Mulberry
Mulberry is a great option for an everyday summer nails color idea. Maybe you do not always have the luxury of time to get a manicure; you can stick with this color. This simple color is a great fit for corporate style because of its warmth.
Furthermore, it makes you look feminine and strong-willed, and at the same time chic. If you're going with this color, your shoes and bags may just have found a subtle complement.
15. Lilac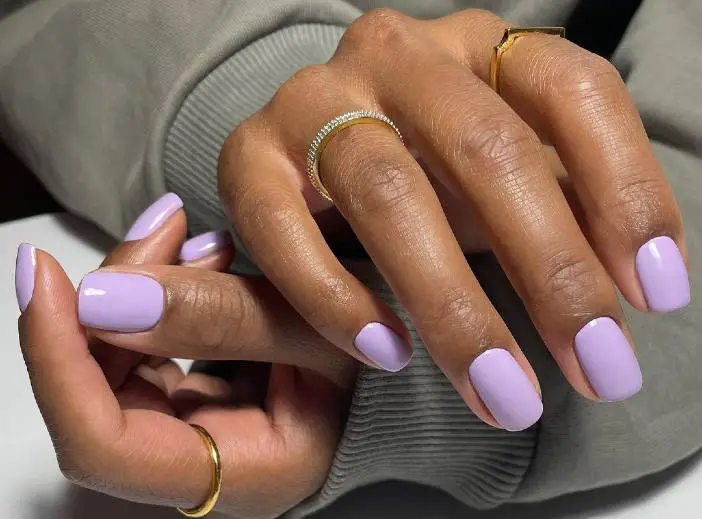 Lilac is one of the refreshing natural summer colors. It also passes for an everyday polish that will give your fingers a lift. If you're a lover of fanciness, lilac might just be your stop this summer. Also, it generously shares a spirit of optimism.
If you want to switch things up, swap your pastel lilac for a vibrant shade and ride along with the brightness of summer. Lilac color on your nails give your hands a look of youthfulness
16. Metallic Shades
You may want to call them natural colors but the metallics are actually a class of their own. I love how metallic nail polish colors can either be bright or warm. So, whatever your style or mood, you're covered.
Besides, feel free to make a fashion statement with some shimmer on your metallic hue. It is also a good color for the summer evenings. I'll suggest you start experimenting the metallic shades with the metallic rose or rose gold.
Gold looks subtle in ombre as it fades from a metallic shade to a nude color.
17. Coral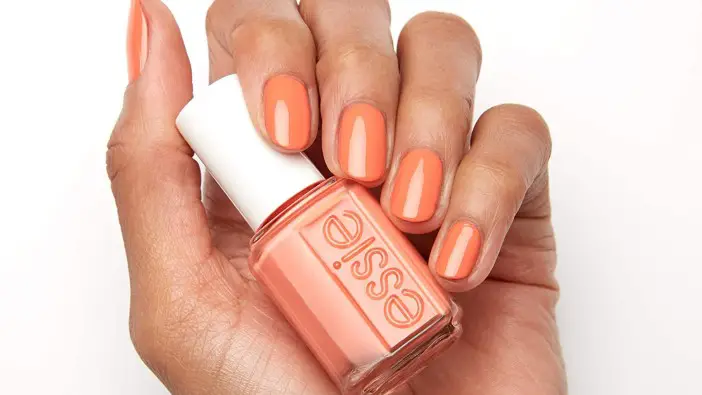 What is a summer vacation without coral? This is the perfect summer energy. Whether you go for a brighter shade or a pastel, you can be sure that you'll have it good. Coral nail colors shine well against every skin tone.
Feel free to graduate your coral colors from basic to brilliant with an ombre design this summer. Additionally, you can have glitters on your plain or ombre coral nails. You can also explore butterflies nail arts.
Read Also: Nail Pros Say Dip Powder Nails Should Be Your Next Stop
18. Color Blocking Nails
Why can't you have so many summer colors at once? This nail color style requires that you paint each nail with a different bright and bold color. If you relish adventure, you should try this out.
Also, you can have more than one color on one nail. But, this has to be skillfully done for it to come out beautiful and not messy. Although it can't be worn just anywhere, you can try it with your friends during your downtime.
FAQs on Best Summer Nail Colors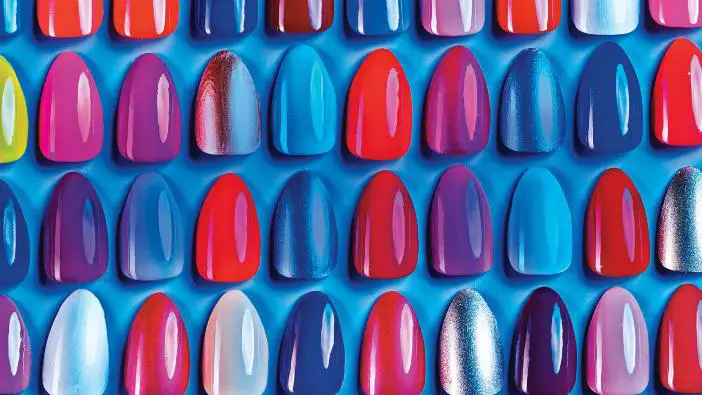 1. What are the most popular summer nail colors?
Basically, summer is a time for bright and bold colors. So, colors like red, yellow, orange, natural colors, white, blue, coral, purple, and mint colors are the common nail colors during summer.
2. What is the best nails type for summer?
The common nail types are acrylic, gel, and dip nails and they all have different durability. Acrylic and gel nails last up to three weeks while dip nails can last up to a month. So, your nail choice depends on how often you'll want to change your nails and your preferable designs.  
3. How do I know what nail polish suits me?
Use your skin tone and undertones to determine what color of nail polish will suit you better. When you go nail polish shopping, swatch a little of the colors you like on one nail and look at it under direct light.
Watch out for the contrast between the polish and your skin. You can also ask a few persons about what they see and think. Also, you can shop for nail polish based on your favorite colors and the color of clothes and accessories you already have.
Conclusion
Summer is the season to be outdoors with friends and loved ones. It is also a time when fashion is about bright and bold colors. This summer, dare to be different and experimental with the available beautiful nail colors.
You can wear these colors on your fingernails and toenails, short or long, plain, ombre, or with nail arts. There is no limit to the available options. However, you should make plans against brittle and damaged nails that may result from frequent contact with saltwater.
As you explore different nail colors and designs, you must apply a top coat to add extra strength to your nails. Also, slathering on some sunscreen will do your nails great good. Do enjoy every bit of the summer.
Thanks for reading.
Africana Fashion provides you with relevant beauty and fashion articles on nails trends.