Keeping your natural hair and styling it amazingly is nice, but sometimes you want to hide and cover it up. Not only to protect your hair but also to change up your style. At times like this, you should consider good wigs for black women.
However, the struggle starts here. Getting the right wigs that suits your taste.
Asides from considering much more, you still have to choose to buy the right one. It becomes worse when you see a selection of so many lovely wigs. Let's not even talk about the color options. It can become overwhelming for you.
Don't worry, I feel your pain. I would be making things easy for you by spotlighting the best wigs black women should own.
This would not only save your natural hair and give it time to recuperate. It would also change your hairstyle and give you a new look. As a bonus, I would also add pro tips on how to manage the wigs.
So, relax and slide through the best wigs for black women 101!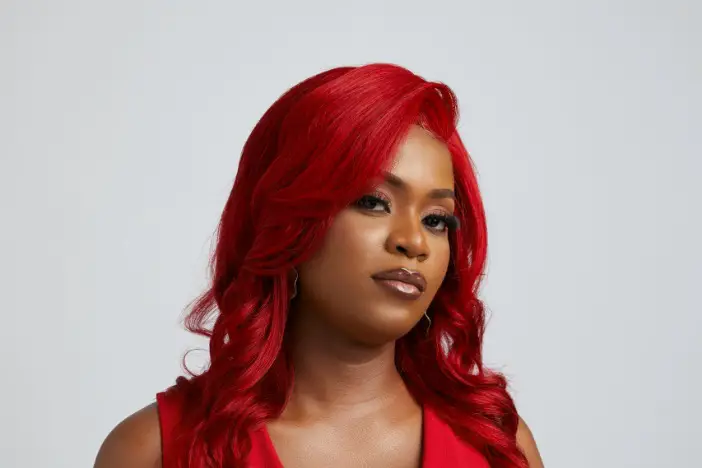 Best Wigs for Black Women
Wigs are essential in a black woman's life. They're easy and fast to apply, and you can wear them for a long time. It doesn't matter what type they are, but as long as they bring the satisfaction you need, all is well.
However, getting quality wigs is a skill that you should hone. And if you can't or don't know what to do, the selected best wigs for black women would be your guide.
The recommended picks are based on data collected on social media and popular e-commerce sales data and metrics, in addition to our editor's picks.
1. Best Bob Wig for Black Women
LuvMe Hair U Part Bob Wig is a straight short Upart bob wig. It is made from 100% human hair. Also, it comes with highlighted hair clips that add extra color to the hair.
The hair is soft and natural; it doesn't tangle easily. Besides this, it can be curled and straightened. The wig's capsize comes with an adjustable strap and also clips on the inside. Therefore, it can fit most head sizes comfortably.
The wig is washable with a conditioner and shampoo. Also, it does not need too many products. The regular hair oil is enough to keep it shining all day.
2. Best Lace Front Wig for Black Women
If you want a natural-looking closure that you can style, Foreverlove Body Wave Lace Front Wig is the perfect wig to get. The wig is all human hair with a 150% density at the front, looking totally natural when you style.
It is made with a breathable Swiss Lace that is durable, invisible, and soft to touch. Furthermore, it comes in the normal medium capsize of 22.5 inches with adjustable straps.
It is one of the best wigs for black women because it has different inches; you can pick according to how long you want the wig. Also, It is wavy and thick in length and made from 100% unprocessed Brazilian Virgin human hair.
This wig is tangle and shedding free. It does not clump together due to humidity. The wig is also silky and soft to touch.
The human hair wig can be restyled, curled, and straightened to suit whatever new style you want.
3. Best Curly Wig for Black Women
Felicia Jerry Curly Lace Front Synthetic Wig is a high-quality material that is wide-spaced with a 13×4 large-area lace front. The wig is made of soft kanekalon synthetic fiber and human hair.
Also, it can take hot styling tools with a heat resistance of up to 2660F of heat. It is smooth to touch and easy to style. The wig also has a pre-drawn natural hairline, but it can be divided between the middle or the side.
On another note, the capsize has adjustable straps, and it comes in 3 general wig sizes between 21.25 to 23 inches. The curly wig is meant for any type of occasion, and it is easy to style, including braiding.
4. Best Afro Curly Wig for Black Women
Yiroo Afro Curly Wig is one of the best wigs for black women because it is made from 100% high-quality synthetic hair. It has high heat resistance, taking up to 3000F of heat.
The lace front wig also comes with adjustable straps and combs. And it comes in different highlighted colors that are stunning.
The afro wig can be wet to give it a slippery look. Also, the curly hair is thick and bouncy. Each pack of the wig weighs above 200g. However, the wig comes in a pre-styled L-shaped parting.
5. Best Straight Wig for Black Women
Moukass Lace Front Wig is made from straight Brazilian virgin hair. It has a lace closure with a density that is thick and with a pre-plucked front.
The human hair wig is comfortable on the scalp and does not slip. Also, it comes in natural hair colors. However, the natural hair color can be dyed and bleached without harming the hair.
The lace closure also matches the skin tone perfectly in brown lace color. Furthermore, the capsize is 22.5 inches, the perfect medium capsize.
It is the perfect wig for any occasion. You have the choice of any length, with the wig length ranging from 14 inches to 30 inches.
6. Best Pixie Wig for Black Women
You can wear VCK Short Pixie Wigs for black women for comfortable days. The wig is made from human hair and comes in different colors. Also, it has wavy bangs that are easy to part and style.
The wig is soft to touch and easy to comb through. Besides this, you can use the adjustable strap and pins to hold the hair firmly, it won't slip or fall off.
The wig is perfect for easy days where you don't want a full wig with weight. Or you can wear it on days you want to look chic and simple. However, you will have to watch out for slight shedding when you first wear it.
7. Best Headband Curly Wig for Black Women
Headbang wigs are the new in because they are stylish and easy to wear. LuvMe Hair Deep Wave Headband Wig is one of the best wigs for black women because it has easy straps that stay in place with the headband.
Also, it does not need adhesive or lace front to hold the wig in. It is easy to install. The wig comes with nice bangs. You can protect your edges with this new style. Furthermore, the wig is made from 100% human hair.
Moreover, the bouncy and soft strands make the wig look lustrous. Plus, you can dye or straighten the strands if you want to switch things up.
Keep the wig in place with the attachments like pins, elastic net, velcro, and comb. The wig's capsize is the normal 22.5 inches medium size that fits perfectly with most head sizes.
This is the perfect wig for those in a hurry or who can't afford the time to apply normal wigs with lace fronts and adhesives.
8. Best Colored Wigs for Black Women
Oseti Ombre Short Wigs come in lovely ombre colors from black to bright colors like green, purple, and white. The colors are unique and go with any shade of black complexion.
The wigs are wavy curls made from high-quality synthetic fibers that are also heat resistant. Also, the wig is soft and smooth to touch. It is environmentally friendly and breathable.
Besides, it comes in a no-glue headband that is easy to install. The short bob cut is smooth and angled. You can straighten the waves, giving the wig another look.
Protect your hairline and edges with this wig by wearing it to any occasion and whenever it suits you.
9. Best Full Lace Wig for Black Women
Maxine Glueless Full Lace Wig is made with silky human hair with a density of 180%. The wig is pre-plucked with baby hair. Also, it comes in different lengths ranging from 10 to 30 inches.
The full lace wig is full with no shedding. The Remy Brazilian virgin hair is tangle-free. Moreover, it comes with adjustable straps for the caps. It is also easy to wear and does not need extra features or tools for application.
The full lace wig can be styled however you want. If you want to wear cornrows or a high ponytail, you can style them with ease. It also gives a natural-looking hairline that would be hard to tell.
10. Best Synthetic Wig for Black Women
Vivica A. Fox CHARLI-V New Futura Fiber is one of the best synthetic wigs for black women to own. It is made with kanekalon new Futura synthetic fiber that is also heat resistant. The wig comes in different colors that are straight or wavy, depending on how you want.
Also, it has an open cap to provide comfort and circulation for your natural hair. Furthermore, the cap is thin and resilient with dual elastic sides. It would hold firmly without slipping or shifting.
The cap is able to cover the diameter of the head completely and comfortably. And it has adjustable straps to provide you comfort if you need it.
How to Choose Wigs for Black Women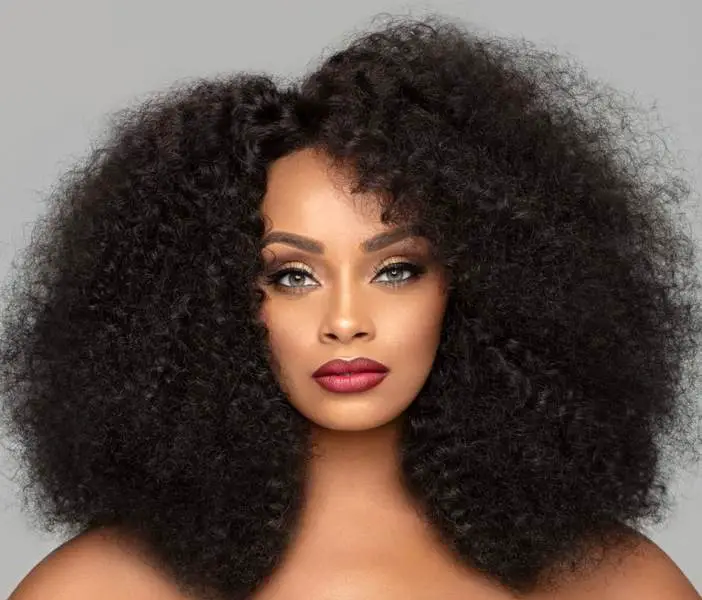 When it comes to buying the right wig for yourself, you have to consider what purpose it would serve and what style you are looking for. The wig you buy is also determined by the following:
1. Natural or Synthetic?
This is the first choice you have to make. Are you getting a natural or synthetic wig? Natural hair is made from real hair. On the other hand, synthetic is made from fine fibers that are always pre-styled.
If you are getting a natural hair wig, you would be spending more than on synthetic hair. However, synthetic comes in various styles and color options for hair. You have to choose what hair type you want before buying any wig.
2. Texture
Once you have decided what type of wig you are getting, you have to decide the texture of your wig. I would say this comes first, but the texture is mostly a choice for synthetic wigs.
As I said, synthetic wigs come in different styles. Texture plays a role in the style choice. Wigs for black women come in mainly four textures, that is, straight, curly, wavy, and afro.
Styling also plays an important role in the texture you choose. Furthermore, how quick it is to place the wig would help to choose the texture you want. But your preference is what plays the most important role in the texture you choose.
3. Wig Design
Are you going for lace wigs, French top, straight lace, monofilament wig designs, or full lace wig designs?
These are important designs to touch on when you are thinking of the wig design. Lace wig frontal designs are common. It could be full, frontal, or half-front lace designs.
Half parting is great for defining the hairline parts of your wig. But if you want to style easily with different options, a full lace wig is great. On the other hand, frontal lace wigs are great for defining your edges.
If you want a comfortable feel, you can go for a French top design, which is a cover of fine mesh. It is also very natural looking.
4. Color
Now, this is a pool you might get swallowed in if you have no idea what you are doing. There are many choices of color for wigs for black women. It is extensive.
However, when you choose the color of your wigs, it has to be fitting with your skin tone. As you know, there are different shades to the black complexion.
For instance, medium complexion black women can wear just about any color of wigs. However, dark skin women can wear auburn, brown, black, wine, honey blonde, grey, and purple colors.
Light-skinned complexion, on the other hand, can also wear just about any color of wigs as their tone allows.
The color choices are endless, but synthetic wigs mostly come with these great color choices. Natural hair can be dyed, but they are not naturally colored like synthetic. Also, it will not be long-lasting.
5. Length
This choice is also determined by your preference. The length can be short, medium, shoulder, pixie, or long. But the length has to accentuate your facial features.
Then you have to consider if the wig is going to be blunt, bob, sleek, or natural cuts at the edges of the length.
Wig lengths are easy to decide because this is what you want or like. However, going out of your comfort zone and choosing something new and different is a great experiment to try.
6. Cap Size
This is simple choice to make. The cap of the wig has to fit perfectly on your hair. If the capsize is too small, it could lead to wig hair loss.
For first-time wig shoppers, capsizes are chosen based on the sizes they come in, and they are small, medium/average, and large.
Some people prefer to get custom-made wigs to fit perfectly on their heads. If you can't find a wig to fit between these sizes, you can take this option. This would make the wig look as natural as possible.
Tips to Maintaining Wigs
You should follow these simple tips to make your wig last long:
Wash your wig with sulfate-free shampoo or wig shampoo once or twice a month.
Use specialized wig products to style and clean the wig.
Be sure to style your wigs when it is dry and clean before wearing it.
Brush your wigs separately and properly before wearing them.
Use professional glue melting liquid to remove the wig from your scalp when done.
Set the wig on a styling head for proper keeping.
Read Also: Best Hair Extensions to Change Up Your Style
Frequently Asked Questions
Can my wig cause hair loss?
Yes, it can. You can experience wig hair loss not from the wig itself but from how you wear it.
For instance, wearing your wigs too tight could lead to hair loss, starting with your front hairline. Also, not wearing caps before wearing your wigs could lead to friction, thereby damaging your strands or breaking them.
You are to protect your natural hair always before wearing your wigs. This way you can prevent hair loss.
Can I dye my wig?
Yes, you can. However, this only applies to human hair.
Human hair is versatile and can take dyes and treatments just like your natural hair. On the other hand, synthetic cannot be dyed. They are mostly pre-styled and colored.
The fun part about synthetic hair is that they have a wider range of colors and styles that are amazing to wear.
Are wigs expensive?
Wig prices range as low as $15 to over $1000. This is because the texture and the material used in making the wigs determine the price.
For example, synthetic hair is cheaper because they are made with artificial material called fibers. On the other hand, human hair is very expensive.
There are some human hairs mixed with synthetic hair, and there is pure Remy natural human hair. Also, there is extra virgin human hair. These factors also affect the prices of wigs.
The design of the wigs also determines the price. For instance, full lace wigs are more expensive than part or lace fronts.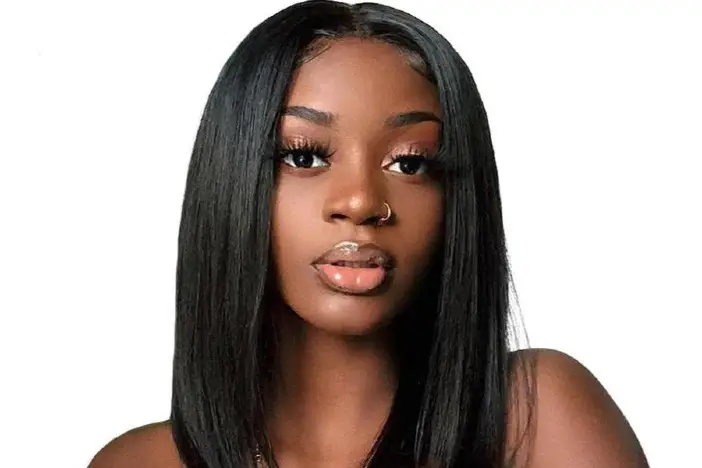 Conclusion
Wigs are the best coverup for a bad hair day. Also, they are great for a change of style or when you are just too lazy to get your hair done. The best wigs for black hair are sure to save you.
If you love all these wigs and still find it hard to make a choice, I would recommend Foreverlove Body Wave Lace Front Wig. The wig is wavy can be straightened. Also, if you decide to keep it edging by dying it, you would have the perfect human hair.
On the other hand, Vivica A. Fox CHARLI-V New Futura Fiber is known to be one of the best synthetic wigs for black women. It is inexpensive, stylish, and easy to wear. Also, the wig comes in lovely everyday colors.
My favorite would be LuvMe Hair Deep Wave Headband Wig. It is easy to style. And if you are too lazy to go through the process of gluing, wearing, and tying a scarf to hold down the wig, then this is a great choice for you.
The selected wigs will provide you with the best of options and features that suits you. However, you have to care for your wig to get the best out of it.
Africana Fashion provides relevant beauty articles to boost your everyday lifestyle.