It could be at a studio or in the comfort of your home. Practicing yoga is as important as getting the right tools, like the best yoga pants for women.
Yoga exercise is becoming bigger and easily blending into people's everyday lifestyles because it requires not too much effort but diligence and consistency.
If you want to join this growing exercise family, you need suitable tools. Asides from getting the best yoga mat the market has to offer, you also need exercise wear.
This is where yoga pants come in.
Yoga pants are essential, like yoga mats. You can wear a free or athletic top. However, your yoga pants are necessary to give you comfort as you glide on the mat to work on your asanas (poses).
So are you a beginner looking for the best yoga pants for women? Or are you tired of your old yoga pants and are on the market for the best-recommended yoga pants?
I will be walking you through the best yoga pants for women, and you can pick any based on your preference.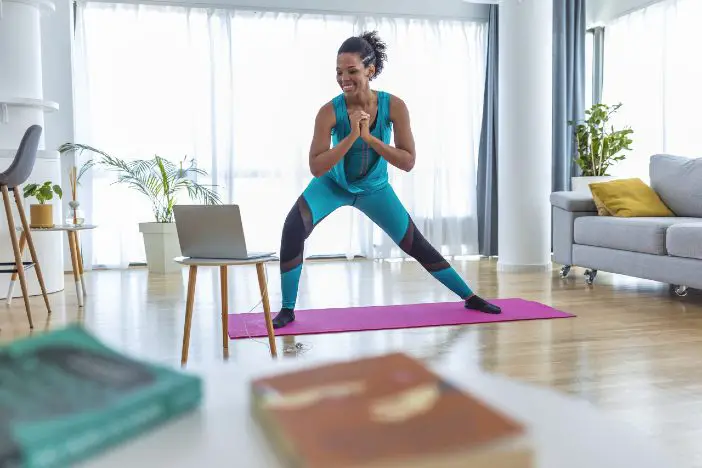 Best Yoga Pants for Women
There are various styles and things to consider when you choose your yoga pant. Then there is your preference, comfort, and budget you plan on spending on your yoga pants.
The list of best yoga pants is best on reviews and viewer ratings. The list also falls under the user choice on Amazon. So you are getting the best.
1. Best Overall Yoga Pant for Women
Easily seen as the best seller on Amazon, IUGA High Waist Yoga Pant is styled to fit your body perfectly. It is made with high-quality fabric for active exercises. Also, the pant is affordable and has a fashionable blend. You would look stunning even in a hot sweat.
Furthermore, it comes with a pocket for those who love to keep things on them. The wide high waist also has tummy control to help build your body. It is a 4-way stretch material that enhances support and compression.
Also, it comes with a gusset crotch to maximize free movement and minimize rubbing and chafing. The pant material is soft, and at the same time thick, and non-see-through. It is truly an all-in-one pant that any woman can use.
Pros
Conforms and contours the body
Non-see-through
It has tummy control
It is made from stretchy material for free movement
Cons
Panty lines may show
The waistband might not be as tight as you expected for your size
2. Best High-Waist Yoga Pant for Women
BALEAF Women's High Waisted Yoga Leggings is made from 87% Nylon and 13% spandex to stay firm on the body. That means it's breathable and able to wick moisture. The pant is fit to size with various size options.
The yoga pant is high-rise and anti-drop, holding your waist firmly and giving maximum coverage. Also, it has a gusset crotch to allow free movement, with little chafing and rubbing.
You can wear the pant for indoor and outdoor workouts and even for casual wear. However, when you wash, use a laundry wash bag to protect it from collecting particles.
Pros
Fit to size
No muffin top
Wicks moisture
It is breathable
Con
Collects particles during washing
3. Best Maternity Yoga Pant for Women
Foucome Women's Maternity Yoga Pants are snug around the body and cover the pregnancy belly. The true-to-size fit comes in different colors and patterns to suit your taste.
The fabric is very comfortable and breathable, being made with 90% polyester and 10% spandex. Also, it has a belly panel to support your tummy weight with enough room for your growing bump. Furthermore, the band helps to combat back pain and ligament pain.
The microfiber fabric allows you to move freely and seamlessly without feeling tight around the body. You can wear it all year long. It even keeps you warm in cold seasons.
Pros
Not see-through stretch fabric
No pressure on the body
Supports the belly
Con
It is not camel toe proof
4. Best Wide leg Yoga Pant for Women
Ododos Women's Boot-Cut Pants is non-see-through and help with tummy control. The 87% polyester and 13% spandex material also has elastic closure that firms around the waist.
It is a 4-way stretch and non-see-through fabric that is perfect for any type of workout. Furthermore, it helps to control your tummy during exercises, helping you contour your ideal body.
The material is lightweight and free on the body. It provides maximum comfort as you work out and also helps to remove moisture from the body.
Pros
It has tummy control
Builds the body
Non-see-through stretch fabric
It is lightweight
It is durable
Con
Mostly a perfect fit for average to tall heights
5. Best Plus-Size Yoga Pant for Women
If you need plus-size yoga pants for women, Just My Size has the perfect slim-fit active stretch Capri pants. The fabric is 88% polyester and 12% spandex with wide waistband closure for comfort.
The pant has cover-stitched seams that firm the joining. Also, it has a center back seam that defines your shape. The pant is meant to give the perfect comfort during active exercises.
Pros
True to size and comfortable
The pant covers the body perfectly
It is made with a moisture-wicking fabric
6. Best Yoga Pant for Tall Women
C9 Champion has the best pants for curvy tall women. It is made with 88% polyester and 12% spandex. The pant is a pull-on closure with a comfortable fit. Also, it is breathable and high-performance. You can wear it for active exercise.
Furthermore, it is semi-fitted. You won't feel constricted around your thighs. Rather, the fabric moves together with you.
There is a hidden pocket for keeping your keys, phone, or any other small items. The material wicks moisture and is machine washable. Plus it dries fast.
It has different inseams. The short is 28 inches. The regular is 31 inches, and the long is 34 inches. This makes it the perfect fit for all heights.
Pros
Great for any height
It is semi-fitted and very comfortable
The material is breathable
It wicks moisture
Con
The material may not be as soft as you expected
7. Best 7/8 Length Yoga Pant for Women
CRZ YOGA Pant for women has a natural feeling around the waist. The 7/8 workout pant is true to size made of 71% polyester and 29% spandex. Also, the material is light and almost has a naked feeling when you wear it.
It is buttery-soft but also slightly compresses the body, making it firm and contour the body. It is high-waisted with a seamless waistband. Also, it does not restrict the body but supports it firmly.
Pros
It is lightweight
The material is buttery-soft; it feels like a second skin
The pant accentuates the body
It does not restrict the body
Con
The pant is see through if you squat
The waistband folds
8. Best Comfortable Yoga Pant for Women
This is another best seller on Amazon that is perfect for those who want to feel free. Champion's Women Coton Jersey Capris is great for being soft to the skin.
It is made from 100% cotton material and is comfortable on the skin. Also, the fabric is free on the body. The fabric allows it to be breathable.
It has a drawstring closure and a tag-free elastic waist with an adjustable outer drawcord if you want a custom fit. You can wear the pant for relaxed warmups or exercises. It's also great for lounging around in your home.
Pros
Comfortable on the body
Does not restrict
Made from a natural material
The pant is durable
Con
Might feel heavy during active workouts
9. Best Body Shaping Yoga Pant for Petite Women
If you need a nice body shaper, then Running Girl High waist Yoga is a good choice. It is great for petite women. The material is 94% nylon and 6% spandex.
The pant has an elastic closure that feels comfy. However, you need to order one size up for that. The pants are made for small compressions.
Also, the pant is a tummy control athletic wear for intensive and fitness training. It also hides your muffin top and builds your waist, hip, and thighs. Besides this, the pant has ventilation that keeps your body dry and also wicks moisture.
Furthermore, you can stretch as much as you want because of the 4-way stretch fabric. The material supports your body. The activewear pant is fit for all body types and come in different sizes.
Pros
Compresses the body
It is breathable
The pant is great for active exercise
It is true to size
Con
It is not completely squat proof; it becomes see-through when you bend
10. Best Hot Yoga Pant for Women
Lululemon High Times Pant is designed to help you move seamlessly during your exercise. The pant is made from 92% luon nylon and 8% Lycra materials. It has a great stretch endurance known as the Wunder Under High-Rise Pant.
Naturally, it would be a 4way stretch to accommodate your movements. Also, it is moisture-wicking with incredible support. And it also does not allow chafing.
The Lycra fabric allows the pant to bend and stay in shape as you want. It also has a waistband pocket where you can keep your keys and other small items.
Pros
It is of high quality
The pant is comfortable to wear
It fits snugly on the body
It allows for active fitness and exercises
Con
It is on the pricey side
The waistband might peel if it is the wrong size
Best Yoga Pant Fabrics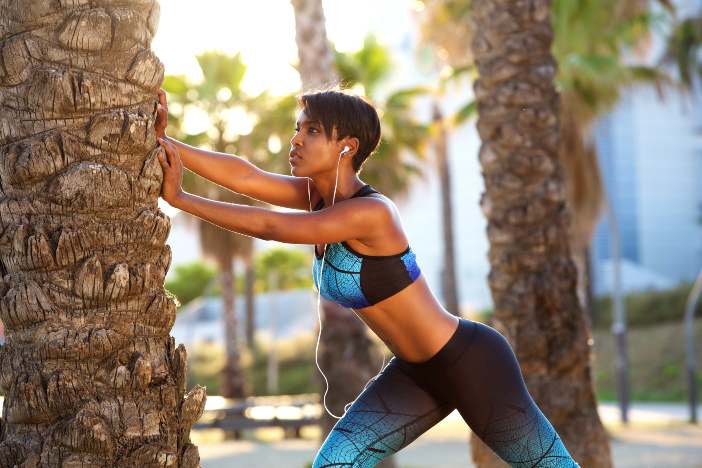 Yoga pants are made from different materials, both synthetic and natural. These materials have features that make them suitable for specific types of yoga practices or even your lifestyle.
Before you buy yoga pants, you have to consider the material and how it would benefit your lifestyle.
The fabric you choose has to be breathable, odor-resistant, and sweat-absorbent but should also be able to dry quickly.
Bamboo Material
This natural material is gaining more favor with people. It is known for being breathable, temperature regulating, and soft to the body. Bamboo material is a great option for sensitive skins.
It can be worn for intense workouts because it has high-performance properties and durability. The material is also known for wicking moisture and preventing odors from building up on the material.
Furthermore, the natural material is organic and does not harm the ecosystem. It might be costly, but the fabric is worth the money spent.
Merino Wool
This is another natural material that is soft and wicks moisture. The material is usually thicker and is great for yoga in cold seasons.
Cotton Material
Yoga pants can be made from cotton material. It is highly absorbent and great for stretching exercises. However, the fabric gets heavier as you exercise and could be a drag. Also, it makes your body hotter as you sweat, so it might not be the best for hot yoga.
Cotton material is sometimes mixed with synthetic materials like spandex to accommodate the cons of the materials.
Nylon
This is a synthetic material that is durable and stretchy. The fabric is also known to be quick to dry. However, it has a problem with color fading.
This is why when you dry clean, you should use a laundry wash bag, a type of bag that protects the color of synthetic fabric.
Spandex
Spandex is a fabric that really stretches. It has the ability to stretch to extreme length and snap right back. But it is not a durable material and is not as flattering as other materials. But It is usually paired with other fabrics to give make it a durable material.
For instance, it can be mixed with cotton to increase the lightweight feeling, while cotton provides durability.
Polyester
This makes a large percentage of yoga pants. The material is durable and light. Also, the fabric is known for sweat-wicking, which makes it the perfect material for exercise wear.
However, the fabric is not as breathable as you want it to be. This is why it is mixed with other materials. A polyester and spandex merge bring out the best of both fabrics. However, polyester makes up to 80% of the combined fabric.
Lycra
Lycra is a synthetic fabric not far from spandex. However, Lycra is a patented fabric under DuPont Company. But it is not only sold by the company. You can find the material wherever fabrics are being sold.
Rayon
This synthetic fabric is known for being breathable, which makes it the perfect athletic wear. Also, it is cheaper than most fabrics. The inexpensive pairs of yoga pants come in rayon. However, this fabric is not as durable as polyester.
Things to Consider Before Buying Yoga Pants for Women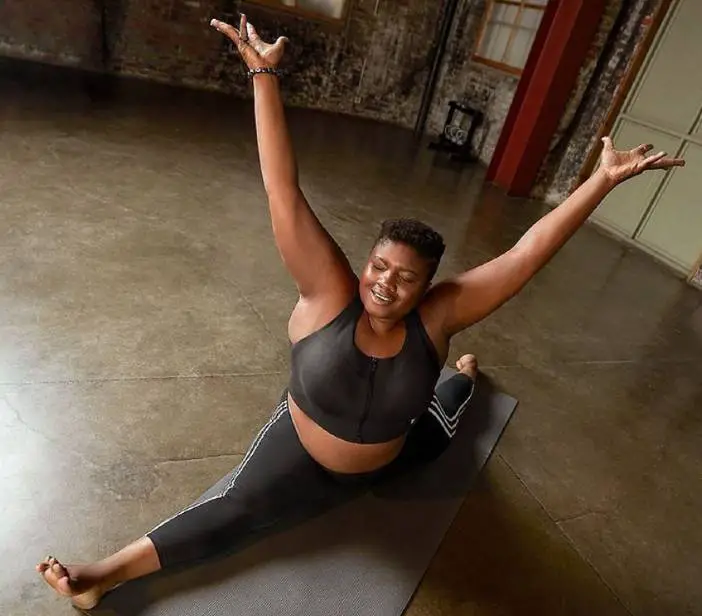 When you want to go shopping for anything, you have to figure out the factors that push you to buy the product. These are your buying criteria.
You would need them to make a buying choice because they are your driving force. So what are these factors?
Quality
Naturally, you should go for top quality when you buy your yoga pants. Imagine being in a studio session, and during a complicated pose, your pant rips at the crotch area? Not a great visual. The embarrassment alone would make me not return to the class.
This is why getting quality yoga pants is essential. And this is actually a case of the more expensive, the better quality and durability your pants will be.
Durability
You need to be sure you are getting a durable product that would last you long. It doesn't have to be a lifetime. However, it should be on your terms when you are ready to say goodbye and replace it with a new one.
The fabric plays a part in the durability of the best yoga pants for women. For instance, nylon is known to be the most durable of synthetic fabrics. Organic cotton is also durable and can last for years of use.
Then the sewing plays another part. For example, some yoga pants have a gusset, which is a small piece of fabric sewn in the crotch area of the pant.
This helps to balance pressure around the thigh area when you maneuver, change poses, or stretch your legs wide apart.
Performance
When you choose one of the best yoga pants for women, it has to go through a performance test. This tests how it stretches, flexibility, and how it absorbs sweat, and repels bacteria.
Your routines before, during, and after your yoga session must be accommodated by the pants. The yoga pant also has to be the right one for your type of yoga.
For instance, hot yoga is best done in synthetic fabrics because they wick away sweat. On the other hand, bamboo or cotton fabric pants can be worn for slow or graceful yoga poses.
Style and Fit
There are various fits and styles yoga pants come in. As listed in the categories, you can choose the one you think would flatter your body when you move.
You can go for loose-fitting yoga pants, harem, or hippie pants. Or you can go for snug-fitting pants that feel like a second skin. Then there are high-waist pants because you love accentuating your waist.
However, keep in mind that when you choose your yoga pants, they need to fit you perfectly. They also have to help you move easily. Tight yoga pants, for instance, are great for active exercises and poses. On the other hand, you can wear loose-fitting yoga pants when you are doing relaxed poses.
The style of yoga pants you pick has to help your blood circulation flow easily as you move. This way you won't end up with pains or swollen body parts.
Design
Do you want a simple and compact design or are you looking for something fancy?
Some yoga pants come with extra features like pockets, zippers, clasps, and extra material for tummy control. These features depend on your lifestyle.
For example, if you are the type that loves taking detours on your way home from the studio, then you need pants that would help hold your credit cards, keys, or cash. And a home yoga practice doesn't need any extra thing, just your snuggly fitted yoga pants.
Color and Pattern
This is important in regards to people who love yoga for the culture. Normal yoga pants can be boring, but you can make them more fun with the vibrant colors and patterns you choose.
If you are into hot yoga where you sweat a lot, you should go for the boring colors because they hide sweat. Also, dark pants hide the darkened spots around the crotch and leg areas.
However, if you love the colors and patterns and feel they hide your asymmetrical body, then you can wear them. The colors and patterns you choose are based on how you view yourself and what makes you comfortable.
Frequently Asked Questions
Why do you need yoga pants?
Yoga pants are an essential part of your yoga experience. You need them to help you with your movements without having to cause friction on the mat.
Also, you need yoga pants to help your skin breathe. The fabrics are made specifically to help your skin breathe and also absorb or wick sweat when you do active exercises.
Like any other athletic wear, it protects you from having irritated skin or chafing when you practice yoga.
When you get the best yoga pants for women, you would be saving yourself from the embarrassment of getting your bottom split because the pants are designed specifically to hold difficult maneuvers that could rip normal clothes.
Are yoga pants and leggings the same?
No, they are not. Yoga pants and leggings are not the same, even though there is a blur in the fabrics and features of the pair.
Yoga pants are made primarily for exercise and fitness activewear. On the other hand, leggings are made for casual wear, even light exercises like warm-ups.
Also, not all yoga pants are tight-fitted, while leggings are skin-tight. They feel more like a second skin layer than a piece of clothing.
However, there is a blur in functions as leggings, which used to be lighter are have thicker and more fitted consistency.  Meanwhile, yoga pants feel more like a second skin that can be worn for anything, including running errands or lounging at home.
Read Also: Hair Removal Wax: A Great Hack of Skincare
How do I wash my yoga pants?
If there is a manufacturer's instruction on how to wash your yoga pant, follow it. However, if there isn't any, care for them well.
For synthetic pants, use a laundry wash bag like GuppyFriend to help preserve the color. Then make sure to wash in cold water so that the color will not bleed.
If you are washing a natural fabric, wash inside out to reduce friction. Also, wash along with light fabrics and not tough ones like jeans.
Rather than fabric softeners, use high-quality detergents instead. You can use sports detergents or add vinegar to kill the germs and odors on the pant.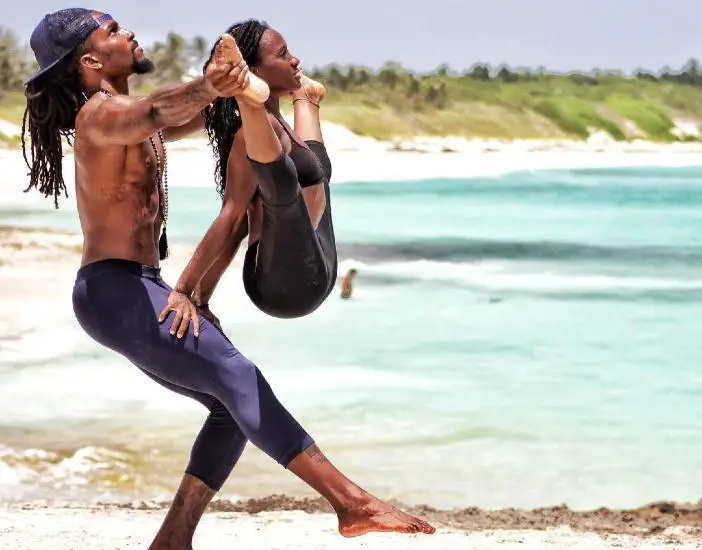 Can men wear yoga pants?
Yes, they can. There are yoga pants for men as the exercise practice is steadily becoming popular with men.
However, it is advised men should not wear too tight pants, like ballet tights. It could be uncomfortable for their crotch area.
Are yoga pants good for running?
Yes, they are. Yoga pants are just like any other athletic wear that is meant to cater to your body when you are into exercise or sporting activities.
You can wear your pants to run. They are the same as your jugging pants. They absorb or wink moisture, and they are breathable, making you comfortable when you run and stretch.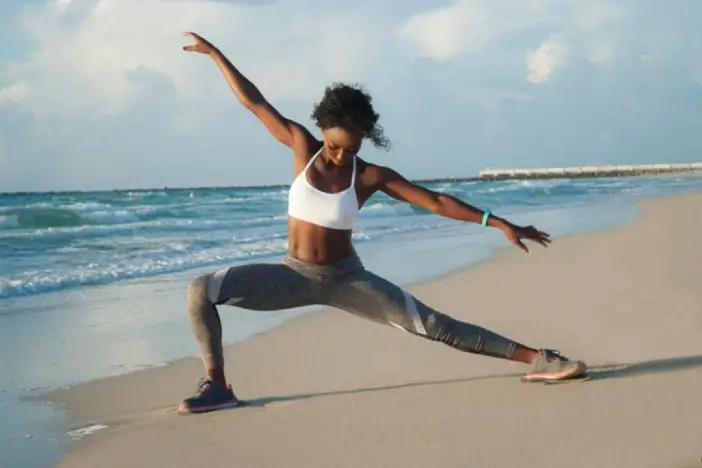 Conclusion
Starting your yoga exercise is not complete without buying the best yoga pants for women. If you are surfing the internet for the next best thing, then you should check out Ododos Women Boot-Cut Pant. It is very durable and flexible.
But I would recommend IUGA High Waist Yoga Pant. It is firm and light on the body. It is also high-waist to accentuate your figure. The yoga pant is the best the market has to offer, and reviewers couldn't agree more.
And let's not forget Champion's Women Coton Jersey Capris if you want a natural product. The loose-fitting pant is breathable, durable, and just the perfect fit.
At the end of the day, your buying choice is influenced by what you need from a yoga pant. However, the yoga pants for women you do pick must be of reasonable quality and be made from a durable fabric.
Africana Fashion provides the best product review articles to suit your daily lifestyle.