Yes, some people wear a short sleeve shirt with a tie, but does that make it right? 
The simple answer is no. And here, I'll share the reasons for this conclusion. 
Short sleeve shirts have been around for as far back as we can remember. They are official outfits for professional sports like golf and tennis and they make up the majority of smart casual wear. 
If you're considering pairing a tie with any of your short-sleeved shirts, read this guide first.  
What length is considered a short sleeve?
A short sleeve is any shirt or top that falls at or above the elbow.
The exact length can vary depending on personal preference, but the most common styles are cap sleeves that cover the shoulder and 3/4-length sleeves that reach mid-forearm. 
Women's styles often feature a slightly longer length, while men's cuts are typically shorter. No matter the style, short sleeves provide a cool, casual look that's perfect for warm weather and laid-back activities.
Can you wear a short sleeve shirt with a tie?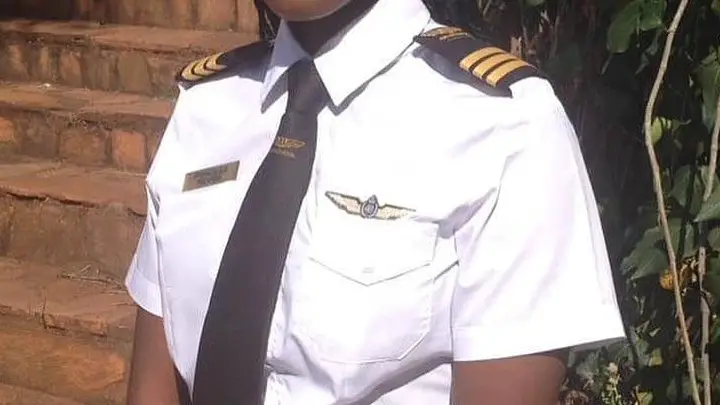 Yes, you can. 
However, it's better not to, except if you're a pilot in a uniform. The reason is that short-sleeved shirts tend to look less formal than long-sleeved shirts, and a tie is a formal clothing item.
If you're going for a smart casual look, then you may get away with wearing a short sleeve shirt and a tie. 
SEE: How to Style an Oversized Shirt
Can you wear a tie with a short sleeve polo shirt?
No, you shouldn't.
This is because a tie is formal and dressy while a polo shirt is more casual. Hence, a tie with a polo shirt may look out of place, so it's best to avoid this combination.
If you need to dress up your polo shirt, you can accessorize with a sweater vest or even add a blazer or sport coat over the polo shirt. This will give you a dressed-up look while still keeping the casual style of the polo shirt.
Another option is to wear a dressier polo shirt, such as one with a contrasting collar, or in a dark color like navy or black, and pair this with dress pants and dress shoes.
How to wear a short sleeve shirt
Choose the right fit
Select a short sleeve shirt that fits well; it should not be too tight or too loose. Consider the size chart when choosing your shirt and select one that is appropriate for your body type.
Accessorize wisely
Depending on the occasion, accessorizing your short sleeve shirt can make a big difference. Consider wearing a statement necklace, scarf, or hat to add a bit of flair to your look.
Layer it
Layering is essential when wearing a short sleeve shirt in cooler weather. Throw on a cardigan or light jacket to keep you warm while still maintaining the right style.
Choose the right bottoms
A short sleeve shirt looks great with a variety of bottoms, such as jeans, chino pants, shorts, or skirts. Just make sure to pick bottom pieces that fit well and are complementary to your shirt.
Consider the occasion
When selecting an outfit featuring a short sleeve shirt, consider the event you are attending and the overall look you are going for.
Once you've got that down, accessorizing and layering can help you achieve the perfect outfit.
SEE: What Does The T In T-Shirt Stand For?
Can a short sleeve shirt be formal?
Not entirely.
If it's a strictly formal setting, short sleeve shirts don't stand a chance. One of the reasons is that wearing them under a suit deprives you of the extra style that comes from showing off the cuffs of your shirt. 
The other is that short sleeve shirts are often seen as a more casual attire than their long-sleeved counterparts.
For these reasons, it's generally not advisable to wear a short sleeve shirt for a formal occasion. 
Can you wear a short sleeve shirt with a tie to a formal event?
No, you shouldn't.
However, if you're attending an event or gathering where the dress code is relaxed or semi-formal, then a short sleeve shirt can be an appropriate choice. 
Generally, these shirts should be made from high-quality materials and feature a collar. You might opt for a dressier fabric such as cotton or linen rather than something sporty like polyester or jersey knit. 
When selecting colors and patterns, aim for something that is muted or conservative (e.g. solids, stripes). If you want to add a bit of flair, small details such as contrast cuffs and collars or subtle prints can work well.
Finally, ensure that your shirt is properly fitted and tailored to give it a more elegant look. 
SEE: Best Evergreen Gift Ideas for Women
FAQs
Is short sleeve shirt with a tie business casual?
No, it is not.
Although some people pull off this look for a business casual event, it still doesn't make it right. However, you can wear a polo shirt with your chino or khaki pants for a business casual look. 
What shirts can you wear with a tie?
Dress shirts and long-sleeved dress shirts with forward-point collars are great options. Pair them with a suit or sports coat to look sharp and coordinated.
Is a short sleeve shirt with a tie still in style?
No, it isn't.
As I said earlier, some people get away with this appearance but it's often considered unprofessional. 
SEE: How Is A Polo Shirt Different From Other Shirts
Conclusion
Wearing a short-sleeve shirt with a tie is possible, but it should be done carefully to maintain an appropriate level of a smart casual outlook.
If you want to achieve a professional look, opt for a dress shirt or long sleeve shirt instead. If you must wear a short-sleeve shirt, make sure the tie complements the color and pattern of the shirt and ensure that the tie is of good quality.
Following these tips will make sure that you look your best while wearing a short-sleeve shirt with a tie. 
Thanks for reading.
Stay up-to-date with fashion articles on Africana Fashion.