It all started with getting a gift for that special someone. I thought of everything from gift cards, clothes, and accessories, game consoles, to beer coupons, or the perfect in-house date. The options were endless. I finally settled on shoes. I thought it would be easy now that I decided to get my partner a pair of good shoes, and then I realized there was more than just getting a shoe. Buying shoes for men is just the same as it is for women; exhilarating, tedious, and decision-torn because there are so many options.
You have to think of personal style, possible occasions to wear them to, closet space, budget, and affordability, and also fit when picking the right shoes and that can be brain-tasking. While looking for the perfect shoe for my partner I realized I even had to take into consideration his personality and how the shoes will represent a part of him. Knowing what good shoes do in the life of a person, I found myself torn on what to pick.
I have always believed that every shoe has an owner and every owner must have a certain set of shoes that will complement not only your closet but also your personality.
Thinking about this, I decided to create a list of must-have shoes in a man's closet. And who knows, I might finally hit the one as I write.
Try changing your styles without spending money on new clothes.
1. Sneakers/ Tennis Shoes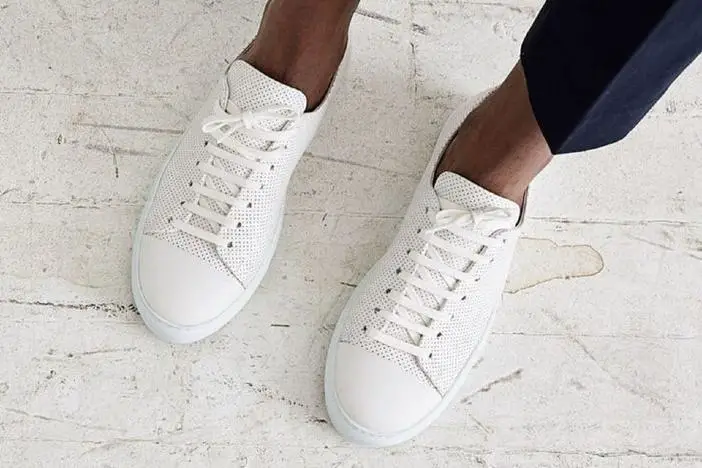 Every man must have a pair of sneakers ready in their closet. As far as shoes for men go, sneakers are awesome because they are easy fits, ready for all formal, semi-formal, and casual occasions how to pair them with outfits will bring out the best in them.  It's not a bad idea to have one or two or more sneakers, just make sure you have white-colored sneakers among them (they go with almost anything!). You can also opt for the conventional black and white sneakers for chromatic comfort.
2. Trainers
Running sneakers or trainers are a must in a man's shoe closet. They are the easiest and most comfortable pairs of shoes, that is why most men own several of them if it doesn't make up their whole shoe closet. These kicks are also easy to pair and are great with a t-shirt and jeans anytime anywhere. If you are a sporty man, no doubt these shoes are the best fit.
3. Moccasins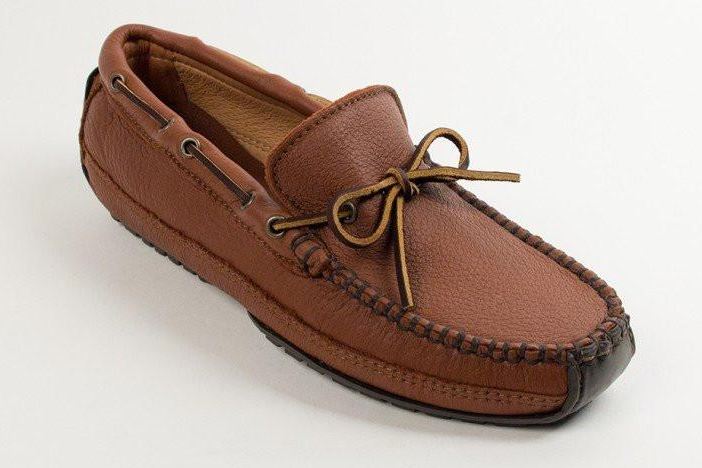 These are middle-ground shoes that fit between sneakers and dress shoes. They are also very comfortable to wear once they have been broken in (feels like you are wearing an extra pair of socks after). They can be worn on clothes outside of a suit and are good for the summer. You can also wear them in other seasons too depending on how mild the cold is. With colors, start with brown suede, then add a tan color, and a dark blue or grey. They are one of the easy-fit semi-formal shoes around. Maybe I should get this one for him.
4. Brogues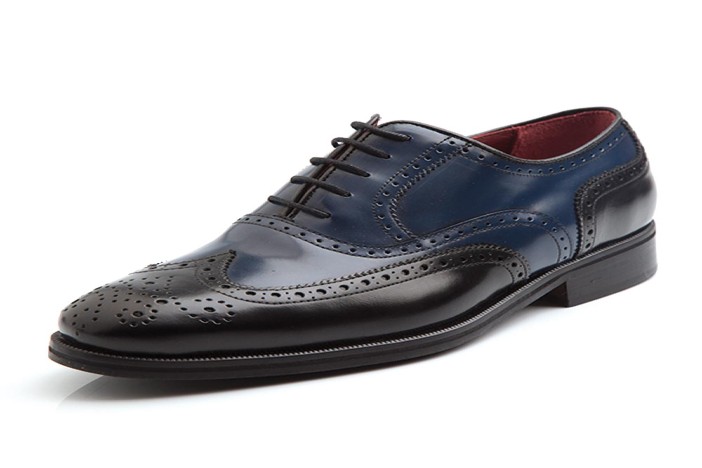 These perforated shoes came into existence in the early 20th century and since have gone through changes in design and style. They can be worn for formal, semi-formal to casual occasions. There are different types of brogues as I learned, but the wingtip brogues are the first you should think to buy.
One key point you have to keep in mind is that they need lots of cleaning because of the perforation that pile up dirt easily. Other than that they are the perfect work shoes you can own.
5. Chelsea Boots
I think this is going to be my favorite of them all. The Chelsea boots represent a smart and easy style. The elastic sides make them one of the best slip-ons to have in your closet. You can be worn for formal, casuals, or semi-formal occasions.
Your first pair should be the brown suede Chelsea boots. They are easily paired with anything and will still make a statement. That's why I said it's my favorite.
6. Hightop Leather Boots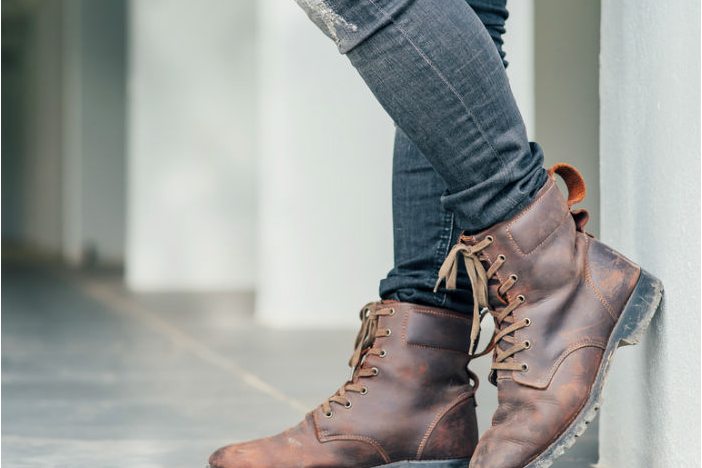 The boots are the best option during winter and any other cold day. But you can wear them in the summer and spring too depending on your style. The good thing about the high-top leather boots is that they get finer with age and wear. They might even have a story to tell. To get a more conservative look, you can pull the hem of your trousers over the top. They are good for semi-casual and casual occasions and best to hit the streets with.
SEE: How Should Shoes Fit? This Will Help You Settle Into Your Shoes
7. Oxford Shoes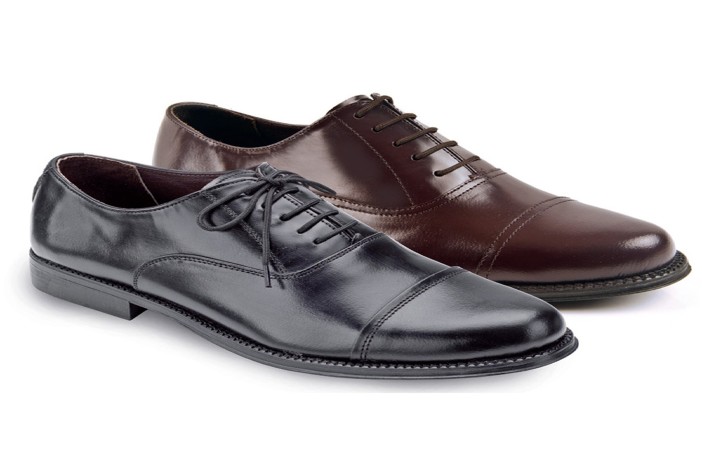 The classic Oxford or Derby shoes are another must in your shoe closet. The shoe's sleek profile makes it the perfect option for formal occasions, especially paired with a suit. And every man must have at least one suit. Be it plain toes or cap toes, the most preferred color the Oxford must come in is black or brown if they are your first and second pair.
Check out these tips on buying the best beard products.
8. Loafers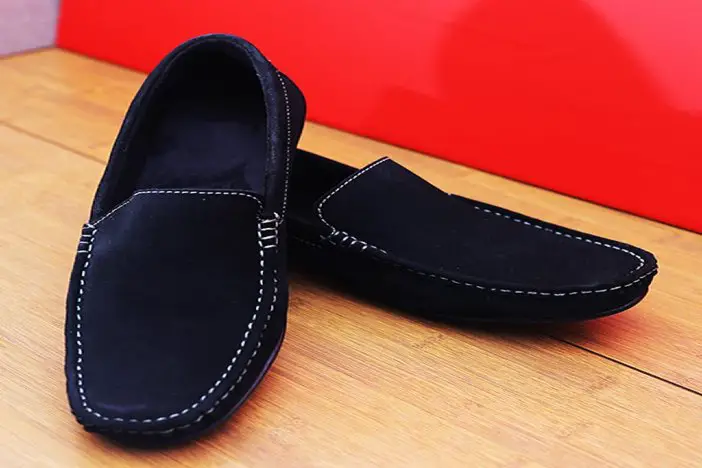 I think loafers have to be a must-have in the closet. They are smart summer shoes. They are cool and stylish and can be paired from formal to casual occasions. Having a pair of loafers will give you a complete set in your shoe closet. And they are slip-on! You have no need to worry about laces. Loafers come in different sizes and can be best paired with a sports coat, chinos, and denim. You can pick a brown loafer as your first pair for versatility.
Summary
Getting shoes for men might be a hassle so they prefer to stick to a certain type, I know I would too. It's not bad to stick to what works, but if you need to get versatility in your closet, you need to have at least five of these types to highlight your style range.
Now I am off to buy the shoe I want for my special someone. Hope he likes my choice.
Liked this article? You can check out more from our category here.