If you love to change things up with your hair as frequently as you change clothes, wigs are your thing. And what better one out there than a lace wig to give you a nice perfect look with clean edges.
Wigs have been evolving since they came into the limelight and there is no stopping them. They keep getting better, silkier, and more natural-looking as new batches come in. Gone are the days where people can tell you are wearing a wig from a mile away, but now with new wigs designs and styles, you can create any type of look you want with nice hair. And for bad hair days, wig it!
And one of the trending wigs to take the beauty industry by storm are the lace wigs. A lace wig is a high-quality wig that has a more natural look than a regular wig. It is made with thin and nearly invisible lace material to which hairs are tied in one by one. The result for lace wigs is always natural-looking with the illusion that the hairs are growing from your scalp.
You can part with lace wigs wherever you want and blend them into your hairline easily to create a natural effect. Lace wigs can also be styled in as many ways as possible and much more versatile than weaves. There is no limit to lace wigs.
Buying a lace wig? Look out for these things
Before you buy lace wigs there are some criteria you have to know and check off your list. These will guide you in knowing what to buy and why you want to buy them.
1. What type of lace wig am I looking for?
This is quite important. I'm sure when you searched for lace wigs you saw that there were different types mentioned. You would have probably seen lace frontal, full wigs, half wigs, and the rest. When looking for a lace wig you have to ask yourself what type of lace wig you are getting. For lace wigs, we have three types: lace front wigs, full lace wigs, and 360 lace wigs.
Lace front wigs
It means exactly as it sounds. This is a lace wig type that only has the sheer lace strictly at the front edges where the part will be created. The small unit can be cut off prior to its attachment on your hair or might be already there for ready-made wigs. Lace front wigs create an illusion of a perfect and natural hairline.
Lace front wigs are the more regular wigs worn by most people. The back is usually in a stretch to fit any head size and is kept in place by clips or harness. They are easier to put on and require no glue to hold in place. They are also the cheapest lace wigs of the types.
The only downside is you can only part it one way and doesn't allow for full hairstyles that involve buns or ponytails.
Full lace wigs
Full lace wigs are made fully of lace, unlike lace front wigs. They are more versatile with styles but cost much more than the lace front wigs. There is usually a portion of the cap found in the middle where the crown is. This part is used for head size adjustments and to hold the wig in place.
Full lace wigs are installed in a slightly different way from the lace frontal. It might even require you using glue to hold it in.
360 lace wigs
This is a lace frontal wig with a 360 perimeter of lace. The cap is in the middle and the lace surrounds it to create an all-around look. This means that you have the advantages of the regular lace wig and full lace wig. It can be won in a high ponytail or bun style.
The type of wig you decide to choose is based on the styles and the versatility you want. What you have for a budget also determines your lace wig choice.
2. What type of lace am I looking for?
You might not know the difference but lace wigs base comes in different laces with different textures. Your choice depends on what you want and how comfortable you want to feel. For laces, we have three types. They are Swiss lace, French lace, and thin HD lace.
Swiss lace
This base is much thicker and but not visible. Swiss lace can sometimes be alternated for the thin lace for your front edge because you cannot see it. It being thicker makes it fragile in strength. It is durable and natural-looking and comes in four major skin colors. You can tint Swiss lace to match the complexion you want too.
French Lace
People choose French lace too because it can be exceptionally tough and invisible. The lace comes in different colors that can precisely match the color of the scalp and face. French laces are good because they are breathable and very durable, making them the most used type of lace base.
HD lace
This is the most recently popular lace and it is the thinnest in quality. It is also the most delicate base that is perfect for use as a front since it is invisible and doesn't show. The HD lace comes only in transparent lace but it matches all complexions. It is the most natural-looking of the three because it is truly invisible and can be tinted in any color to match the face or complexions of the scalp.
These three laces may look alike but they are actually different. The Swiss lace is finer and fragile; the French lace is thicker and durable; while HD lace is thinner and invisible. You are recommended to choose the one that would suit you. If you are a first-time buyer though, go for the French lace because of its durability.
3. Should I be bothered about knots?
You might be thinking what do knots have to do with lace wigs but they are important. Lace wigs hairs are actually tied/ventilated into the lace in a single knot, double knot, or triple reverse knot.
Single knots are tied once and are used for hair with lighter density. They are used mostly for the hairline because they are less detectable. The double knots are also undetectable but they have durability.
Triple reverse or hidden knots are used for ventilating the cap in a three-layer material. The reverse or hidden knots usually have a lace base and top silk layer. They are also totally invisible, even on the underside. These are the best your money can buy.
To add extra color, you can use bleached knots to create the illusion of hair growth from your scalp. The wigs are bleached from the front hairline to the perimeter and throughout the entire wig to create the illusion effect.
4. What about my baby hair, hairlines and glue?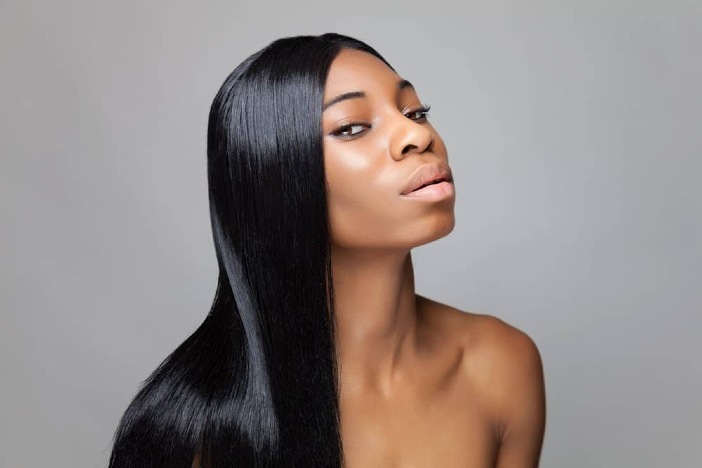 Good lace wigs come with baby hair and thinned out hairline. There will be short little strands placed in a natural way at the front edge of the wigs. Usually, the hair will start with low density and increase in thickness and density as it moves further into the crown area.
You have to note that not all wigs come this way. You can customize yours to look this good but for manufactured wigs, they will not have the preciseness you need.
But you can create your own baby hair by taking pieces out of your hairline, and using a razor, feather them down to make baby hairs. Then you pluck as many hairs as you need around the edges to make the density look natural.
You might need glue to hold down your hairline in place.  You can use glue adhesive or strip adhesive. Glue adhesives are usually specialized wig glues, while the strip is a special type of double-sided tape adhesives. One sticks to your head and the other side to the lace. 
5. Should I go for natural or synthetic?
Remember when I said wigs could be spotted from a mile away before? Well, those choices were usually synthetic wigs. When choosing your wig you have to know what texture to go for; natural or synthetic.
Don't be alarmed though, synthetic hair has evolved and its textures are much smoother and silkier than they used to be. There is often no big difference between synthetic hair and natural human hair.
If you are going for synthetic lace wigs you will be getting richer color options, as most colored wigs are synthetic. You will also be getting your wigs in a never fading unnatural curls or pattern. Synthetic is also not too complicated with styles.
For human wigs, you will be getting natural human colors, but you can also bleach your wigs to the colors you prefer. If you want to perm your wig, a natural wig is your choice. And human hair wigs last for years and years. They are very durable.
Things you should know about lace wigs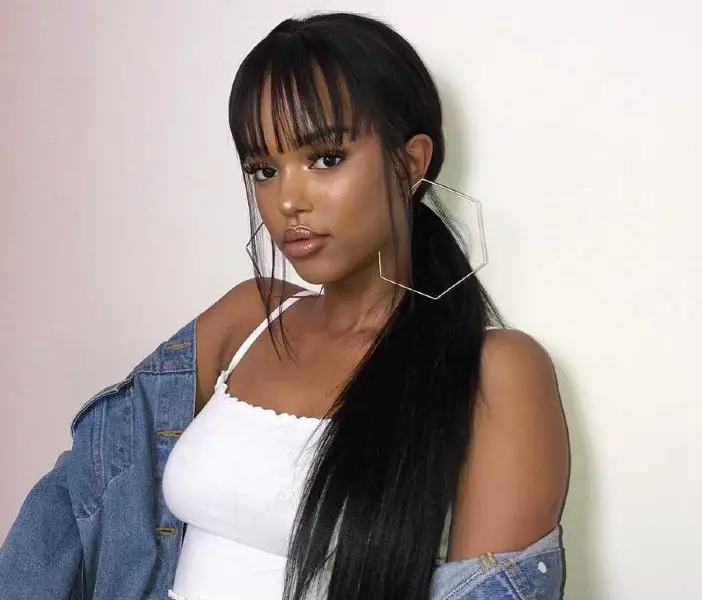 Lace wigs' rise to fame
Lace wigs have been in the beauty industry for a long time but it was mostly worn by celebrities and bank-rolling rich women. They were worn by big stars to red carpets. It was an easy choice for them when they wanted to change hairstyles without having to damage their own hair. And the price? It cost a fortune to get a good lace wig.
Lace wigs have evolved beyond the world of stardom to the street of the ordinary Jane who wants to look nice. They are much more affordable now with lots of varying options to go for. It also became obvious that with lace wigs, a lot about your appearance could change. That is why they are useful to women, especially those who are losing their hair because of alopecia, aging, medications, or chemotherapy.
They are also great for women who don't have time to sit and make a presentable style for their natural hair. With lace wigs, you get a win-win situation.
What are the benefits of a lace wig?
As said earlier, lace wigs give you a natural look. This is because the hairs are tied in one by one. You will have a more natural finish when you wear a lace wig.
They are good for protecting the hair. You can protect your hair when it is fully covered and the lace inside keeps your hair in place and doesn't let them pop out of your wigs or fall off easily. The lace of the net holds your real hair no matter the density. So if you have thick natural curls, you can be sure to keep everything in place without worrying about a bulge on your wig.
You are building a collection when it comes to lace wigs. Lace wigs come in different styles and formats, so you would do yourself a great service if you buy lace wigs in different styles. That way your wig collection will be more versatile and exciting.
Wearing wig caps
Wig caps are entirely optional, all depending on the comfort you want to feel. But they have their benefits on the wearer. Some of them include:
Protecting you from the lace rubbing against it. There is no uncomfortable friction.
It also holds the wig in place and doesn't let it slip.
It will help flatten your hair so there are no bulges or lumps.
Keeps your hair from poking out.
Makes the lace wig's parting look more natural.
Wig caps are a good addition but the only downside is they can make your wig feel very hot and if too tight, might give you a nasty headache.
You can use hair mask to protect your hair make it grow.
Putting on your lace wig
When it comes to putting on lace wigs, the steps are pretty simple to follow.
Prepare your hair and make sure it is flat. A nice and neat set of cornrows is your best option.
Wear your wig cap if you have one and line it up smoothly with your hairline.
Clear your hairline with water or with an alcohol-based cleanser.
Apply the adhesive of your choice to your hairline and wait until it is tacky.
Position the wig on your head carefully. Make sure to bond the wig to the glue.
You firm the wig in with the glue starting from the center and down the sides of your hairline.
When firmly in place, tie-down your hairline with a silk scarf and wait for a while.
After the glue is bond to your hairline, you can style it however you want.
Styling your wigs
Styling your wigs is just like styling your hair; you invest in products that would help make it shine and stay. No matter the type of wig or texture, you need a wig brush, wig comb, and wig hair care products like a wig mousse. Synthetic hair doesn't need much styling as the hair is already in place but you can style human hair how you want it.
The type of lace wig frontal is important. Lace frontal cannot really be styled upwards and the part is already fixed. Full lace can be styled however you want. You can pack it in a bun or ponytail or plait cornrows with it. While 360 lace wigs can be packed up in a ponytail or any complicated style, but they cannot be braided or cornrowed.
Co-washing, the excellent alternative to shampoo washing.
Maintaining your lace wig
Wigs are like our second hair, only detached, which means we have to care for them as we do our natural hair. All types of lace wigs can be washed and cleaned to get the grease and grime out of them.
When washing your wigs you have to make sure that you are using a sulfate-free shampoo. This is because wigs don't have natural oils produced by the scalp for moisture. And also, cleansing them with harsh detergents will damage your wigs and make them stiff.
Also, you are to gently wash so as not to damage the integrity of the hair. How you frequently wear your wigs will determine the washing frequency. If you wear a particular wig once in a while, you can wash it once a month. But if you wear it regularly, twice a month will suffice. Never go beyond that unless you want to damage and shorten the lifespan of your hair.
When you are not using your wig, you can place them on a mannequin head to keep your style in place and also to air the wig.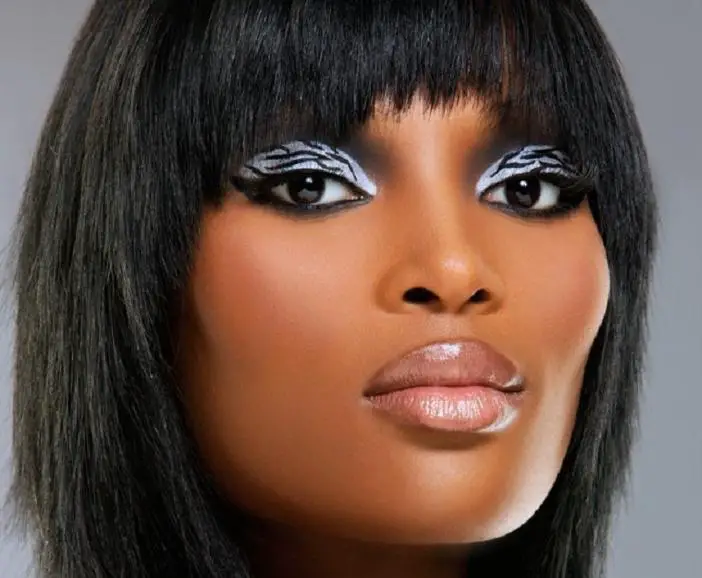 Conclusion
Lace wigs are the best type of wigs in trend on the beauty streets right now. They are natural-looking and can offer a perfect look. When you are going for a lace wig you can opt for a full lace wig, lace frontal, or 360 lace wigs. Mind you the texture you want them to come in is also important.
You should also make sure to maintain your wigs to make them have a lengthy lifespan. If you want versatility, you can opt to buy colored wigs or even do it yourself by dying it. All in all, the outcome of your lace wig is always perfect if you style them well.
Hope you learned everything you need to before you buy your lace wig. And if you already have one or two, you have learned how to maintain it.
Loved this article? You can find more exciting hair articles by clicking the link here.