Does Fashion Nova clothing run small, large, or true to size? This is an important question to ask if you want to purchase a nice pair of clothes and shoes from the brand.
However, because Fashion Nova sizes are so inconsistent, they always run small. As a result, if you aren't aware of this firsthand information, you would have to go a size up.
In this article, I'll discuss reasons why Fashion Nova clothes run small, as well as how to find your fit.
About Fashion Nova
The top quick-to-market apparel and lifestyle brand in the world is Fashion Nova. The company is well known for supplying the hottest trends to customers worldwide, which helped it rank as the most popular fashion brand on Google in 2018.
Fashion Nova is a Los Angeles-based company with five retail locations across Southern California.
They offer collections for men, women, kids, and those with curves. And are a pop culture phenomenon with over 25 million staggering social media followers, including collaborators and fans of celebrities.
Many celebrities have worn the brand, and its name has been mentioned in songs. Several of its famous booty jeans have been worn by celebrities like Cardi B and Kylie Jenner. This goes to show how trendy the brand is.
Additionally, in the hottest chart-topping songs worldwide, you'll hear Fashion Nova mentioned by Tyga, The Game, YG, City Girls, Saweetie, and Offset.
What is Fashion Nova known for?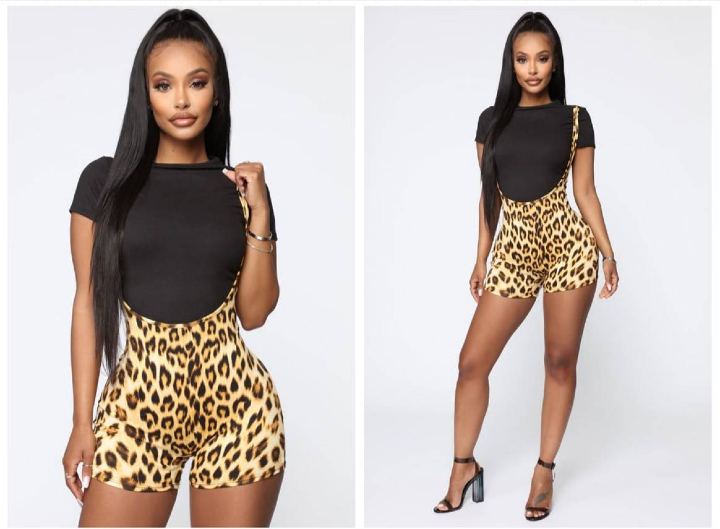 Fashion Nova is known for creating new fashion trends. It is renowned for establishing ultra-fast fashion and defies major industry standards.
Each week, Fashion Nova publishes more than 600 new looks, which are promoted by more than 3000 Instagram influencers worldwide.
Do Fashion Nova clothes run small or large or true to size?
Clothing from Fashion Nova is quite petite and run small. It is necessary to size up to ensure a perfect fit.
Except for Shein, perhaps no other business has recently disrupted the clothing industry like Fashion Nova, which is renowned for offering stylish items at incredibly low prices.
But there is still much to be done with their sizing system. Because the large percentage of their apparel runs small, determining the exact size you need to order will be difficult.
Why do Fashion Nova clothes run small?
They run small because they are made with the intention that the wearer is of average or petite size and weight.
Additionally, some of its clothing materials, especially for women, are made with materials that can easily expand on any body type and size.
Who is Fashion Nova's target audience?
The majority of visitors are between the ages of 18 and 24.
Which Fashion Nova items run small?
Almost all Fashion Nova items run small or half a size small. Here is a breakdown of some of their clothing that runs small.
Shoes run at half a size small, therefore, you must size up.
The jeans fit small. As a result, sizing up is necessary.
Men's clothes run small. Consequently, you will have to size up.
Does Fashion Nova make plus-size clothing?
Yes, they do.
Fashion Nova sells plus-size clothing, but you will still need to size up to get the perfect fit. Among the new-age brands, Fashion Nova may have the most clothing options for plus-size women.
What makes Fashion Nova different from other brands?
Fashion Nova is said to be different because they offer a copycat version of cloth style for an affordable price.
As soon as Fashion Nova notices that a particular Instagram influencer's look is popular, they immediately offer a copycat version.
Then, this is uploaded and showcased on their website for a very low price, usually between $9 and $50.
This prototype is built within 24 hours, and the worn is modeled and uploaded on the internet.
Is Fashion Nova okay to buy from?
Yes, they are okay to buy from.
From 14,254 reviews, Fashion Nova has received a consumer rating of 3.98 stars, indicating that the majority of customers are generally happy with their purchases.
Furthermore, the most frequently mentioned factors by satisfied customers of Fashion Nova are good quality, online shopping, and quick delivery.
What rank is Fashion Nova?
Fashion Nova is ranked #26 in the US fashion market, with a revenue of US$500m in 2021.
FAQs
Does Fashion Nova refund stolen packages?
Yes, they do.
However, you must notify the company within 30 days of the delivery date if your package is lost or missing.
Fashion Nova will evaluate each situation individually and does not guarantee ownership of packages that the carrier has reported as "delivered".
How long does it take for a Fashion Nova order to arrive?
According to the time you placed your order, it might require 3 to 7 business days, occasionally even 5 to 9 business days.
Is shipping free on Fashion Nova?
No, it is not.
There are different shipping options available on Fashion Nova. However, the standard shipping is free for orders over $75 and costs $4.99 for orders under that amount. Estimated delivery times for standard shipping are 3 to 5 business days.
Is Fashion Nova or Shein faster?
Shein is ultra-fast fashion, whereas Fashion Nova is just fast fashion.
This is a significant distinction between the two brands. This indicates that while both brands have the potential to cut corners on quality, Fashion Nova is typically of higher quality overall.
Conclusion
Fashion Nova clothing does not run true to size or large, no matter how hard you try to look at it. Most Fashion Nova items are small-sized.
You would need to order one size up if you are a plus size because they are designed with people of average body size in mind.
Men's clothing, jeans, and shoes are among these items. On the other hand, dresses occasionally run true to size.
Thanks for reading.
If you enjoyed reading this article, check out Africana Fashion for more.