I remember the look on my partner's face when I chucked haircuts of men in the same category.
His utter disbelief, hurt, and frustration at me calling his short fade 'just another fade' could have ended with me on the back burner. But he got me another way. He said women's braids are all the same. That got me hurt.
After bruising our egos a bit about our beauty and hairstyles, we settled with a laugh at not knowing anything about the other's sexes.
My partner always looks dapper with his haircut. Then he took on himself to tell (lecture) me that no two cuts are the same. There are small to wide differences, and that difference is what makes a haircut.
What he told me got me thinking further about working a little on the trendiest haircuts for men.
If you are a guy looking for the next best haircut to keep them in style and also outstandingly handsome, then this is for you. And this would help the ladies who want to know more about male trends to keep up with a discussion, like me.
Trendy Haircuts for Men
From normal buzz cuts to afros and afro fades, there are numerous haircuts for men. However, some stand out and are always a pick with black men.
These cuts are the trendiest haircuts for men.
1. Box Fade
This is as iconic and stylish as you want it to be. Not only does it date back to the early days of hip-hop, but it is also ingrained as part of the highlights of African-American culture. Now, the box is back, and better.
It's characterized by a high top with a rectangular flat top and a natural fade towards the end. The top is usually defined and shaped like a box, that's why it's called a box.
For box fade, the normal length of your high top should be about 3-6 cm, but you can have it longer if you want to create your unique style.
Additionally, the box fade highlights your angles. Therefore if you have an oval or heart-shaped face, you can give your face more angles.
2. Hard Part + Fade
This is a simple enough style that gets the recognition it needs all the time. This style is sleek and funky in a way. The style is unique with the hard part line gliding lower as it turns to a fade.
The deliberate cut is stylish and gives the face an asymmetrical look. In addition, it gives you a classic look with its straight cut and a fade. You can wear this style if you want to look young, classy, and dapper.
SEE: Fades for Black Men: 25 Ways to Stylishly Wear a Fade
3. Afro Taper + Fade
If you love your afro but want to try something new, start with the afro taper fade. The afro fade is close in resemblance with a box fade. That is, it incorporates the tapered sides and instead of a box, you have an afro.
You can spice the afro by adding a swirl to it. Men keeping their hair natural can pull this off well and neatly. Additionally, it has this urban look that can only be classified as trendy.
4. Twists + Fade
This is a combination style that keeps things dramatic. You can add your tapered sides to your twists. The haircut is fresh and urban. Naturally, it puts the attention on your unruly twists at the sectioned top of your hair.
SEE: Why Is A Guy In A Suit Attractive?
5. Dreadlock + Fade
This is a style that is becoming famous with the young ones. The style puts your dreads as the focus because of the few locks that are in. It also makes the dreads look tidy with the fade.
Dreads with tapered sides that are clean give you a fresh rugged look. Nevertheless, it makes you approachable. And if the dreads are in a neat ponytail? All the better.
6. Curls + Fade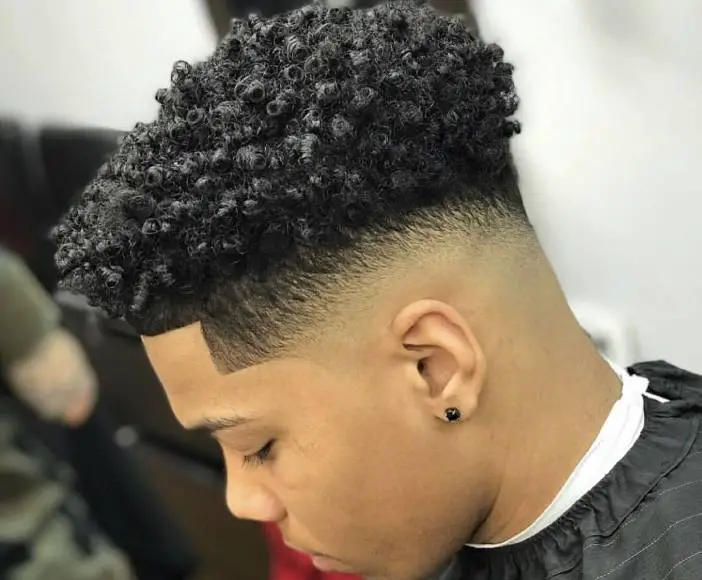 You can still have your fade out with your curls for the loosely curled guys with type 3A or 3B hairs. The longer the top, the more your curls are defined. The haircut is unique to the wearer in that it makes them look youthful.
Moreover, the curls give this free unrestrained look that makes your face look easy and approachable.
Read Also: 7 Tips to Help Your Perfect Beard Grooming
7. Geometric Haircut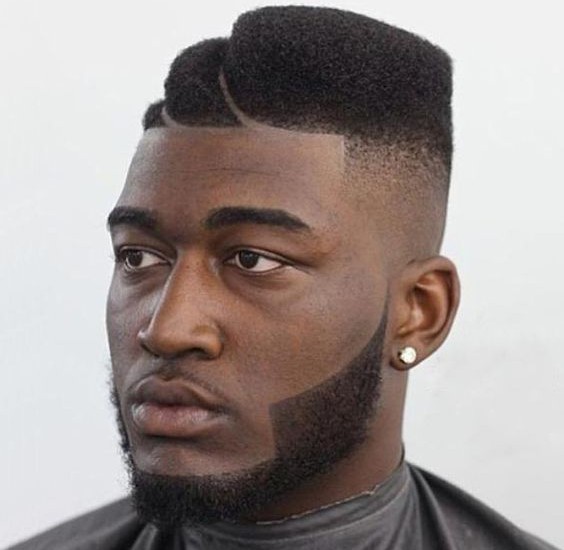 This is a stylish haircut that focuses on your hair. If you have thick tresses, then the haircut would suit your perfectly. It is usually defined with geometric cuts.
The best part is there isn't a particular geometric shape you can follow. You can create an aesthetic with the cuts as long as the lines are sharp and accurate.
I've never seen this style go out of trend. There is always a new cut or shape for a geometric haircut. That's why it'll always be part of the evergreen haircuts for men.
8. Line Up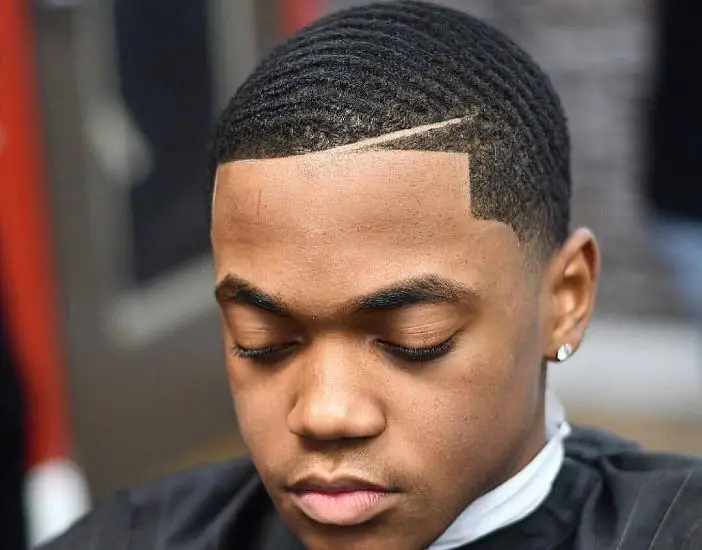 The sharp angles and edges. This is what makes this haircut stand out all the time. There's something attractive about straight lines and accurately defined edges.
The haircut is all about defining the hairline on your forehead and neckline. The only way to get this is if you have a spectacular and skilled barber, so go to the right expert.
I'm in tune with this haircut because I know how important laying and styling your edges are when it comes to hair. However, as with female edges, this haircut needs to be constantly maintained because that is what defines it.
You have to have a frequent appointment with your barber to sharpen your edges. It requires a lot of maintenance to keep the sharp hairline defined.
9. Buzz Cut
If you don't have time to treat, style, or deal with your hair, you can choose this option. The buzz cut is short and low maintenance. The military-inspired cut is clean and concise, you don't need too much to keep it going. In addition, it is neat and simple.
10. Waves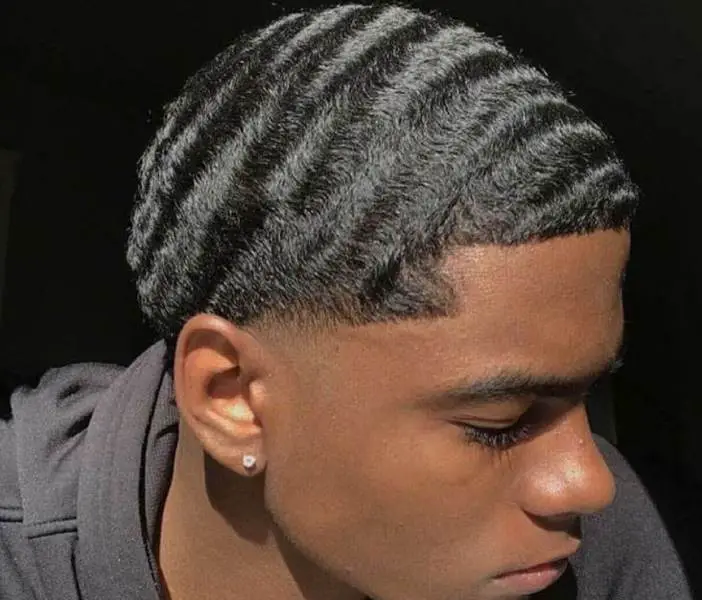 This is a cool hairstyle that works well with thick hair. Waves would require you to use a product to get your hair in the right drift. Also, you would have to maintain the waves.
Waves are styles that make your hair look sleek and slip. If you love the smooth feel of your hair, you can wear waves to up your funky look.
11. Frohawk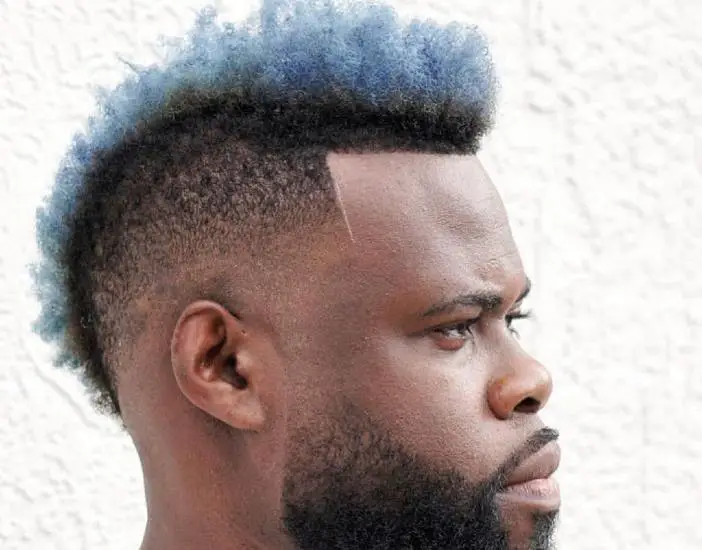 This is a combination of an afro and a Mohawk. However, it is reimagined with the modern fade. It is a classic haircut with a bold statement. The haircut is also easy to style.
12. Dreadlocks + Undercut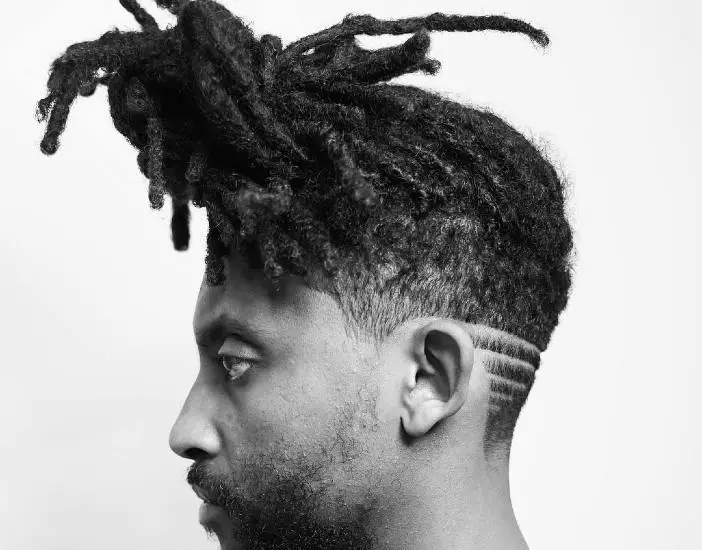 This is a casual look that brings out your edgy boyish features. The haircut can incorporate short or long dreads with an undercut.
The undercut gives the hair a nice curve. Also, it creates a lovely symmetry of your face's frame. Paired with a nice connecting beard, you elevate from a boyish charm to a man charm.
13. Cornrows + Fade
Just like the dreads with fade, cornrows with fade are gaining traction. The style creates a nice playful look. You can wear the haircut if you have chemically treated your long hair.
I like this look because it is urban and trendy. Plus, you can wear different cornrows, or you can leave your hair out.
14. Short Cut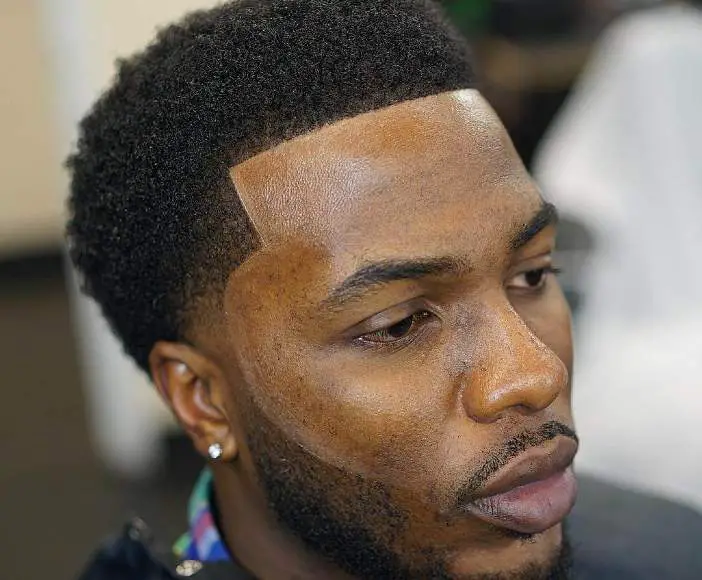 A short cut is a general cut. However, it is not as short as a buzz cut. A short cut is clean, simple, and doesn't draw too much attention. What makes this one of the trendy haircuts for men is its simplicity.
The short cut is known to make a man look smart and elegant. That's why people look to it. And paired with a fade, it turns out well.
15. Buzz Cut + Beard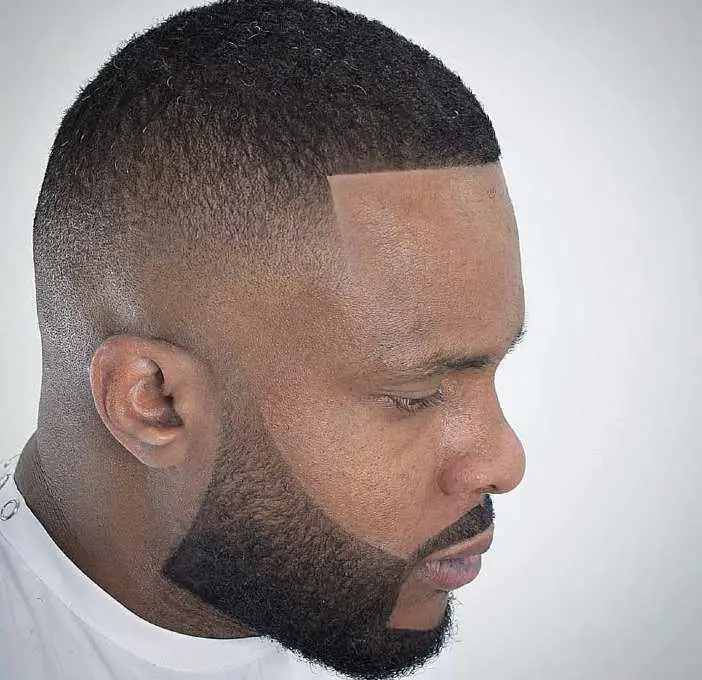 A buzz cut with a connecting beard is just heavenly. The cut is smart and sharp. Also, the beard looks like a swing you can ride on.
The key to getting this combination right is buzzing your hair to the same length as your beard. They have to be the same length for consistency. In addition, your haircut has to remain well-maintained, including your sideburns.
See Also: Beard Grooming Answers for Every Curious Beginner
16. Afro + Undercut
An afro with an undercut looks great whenever you wear it. It has a playful and modern look to it than the normal Afro.
Moreover, the afro would look dapper sitting on the undercut. The undercut doesn't make the style too loud, and it isn't too conspicuous that people wouldn't notice. If you want a natural-looking full afro with an edge, pairing it with an undercut helps.
17. Faux Hawk + Fade
Creating a faux hawk is aesthetically pleasing. However, pairing it with a fade makes the combination even better. Their style isn't simple to achieve, but thick full hair looks breathtaking when cut down with detail.
18. Pompadour
This is usually worn by men with fine straight hair, but it goes with curls. Pompadour is a shaped haircut that uses a quiff shape in front of your hair. It comes close in resemblance to the standard box cut. However, they are not the same, just alternatives.
19. Braids + Fade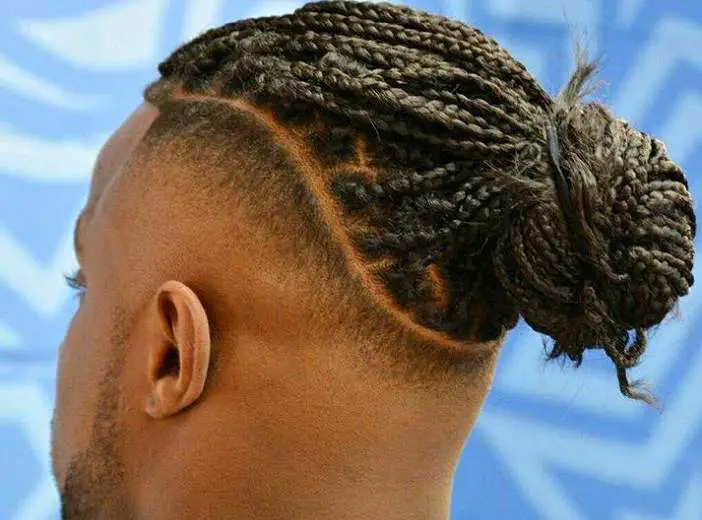 Box braids are now one of the go-to styles for men. However, when you pair the braids with a fade, it brings out an edgy look you didn't know you could have. The length can also be decided by you, but short neat braids make it easy to spot the fade.
Read Also: Aftershave for Men: Best Selected Products to Buy
20. Clean Shave
Going clean is a perfect choice if you want to start afresh. Furthermore, men who are losing hair or experiencing receding hairlines can choose a clean shave.
Some men feel conscious when their scalp is left in the open, but a clean shave is not that bad. It could be the solution to your coarse and hard-to-maintain hair.
You can keep your clean shave on your own or professionally with a barber. All you have to remember is to sterilize your tools and use moisturizing oils and creams to avoid bumps and cuts.
Read Also: 12 Best Beard Trimmers Black Men Need to Improve Their Grooming Game
FAQs on Haircuts for Men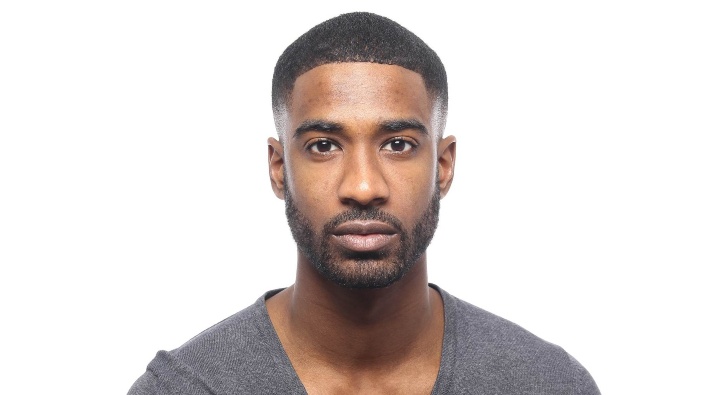 Does my hair shape decide my haircut?
Yes, it does. Your hair shape decides what type of cut you can get.
For instance, a round face can wear a faux hawk, high box fade, a pompadour, or a hard part. On the other hand, square faces should wear buzz cut or dreadlocks with an undercut.
Meanwhile, oval can go for any type of haircut because it is versatile. The same is with sweetheart, but it is not as versatile as an oval.
Can my thin hair go for full haircut styles for men?
No, it can't. You should stick to what works for you.
If you have dense hair, you can wear whatever style your facial shape dictates. However, people with thin hair should avoid haircuts for men that highlight their full hair.
You can opt for braids or dreadlocks because they give an illusion of full hair. And for receding hairlines, go safe with a clean shave.
When should men get a haircut?
When your style begins to fade.
It's best to visit your barber or stylist again when you notice your haircut is beginning to fade or look rough. Men's hairstyles can be touched up after every two weeks.
However, for styles like the geometric, buzz cut, and line ups that have sharp angles and edges, you might have to see them sooner.
Unless your hair grows slowly, you need to see your barber for a haircut every two weeks or less.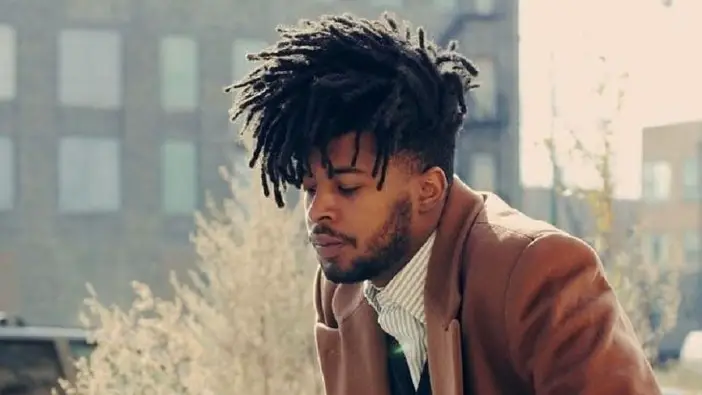 Conclusion
I actually set out looking for haircuts for men because I got told not all cuts are the same. And boy was I pleasantly overwhelmed with what I found. I had to do a roundup of 20 of the trendiest haircuts for men.
If you love to stay in a trend looking your 100% confident self, then you need to try these haircuts. You can wear the buzz cut or the classic fade with either dreadlocks or box haircut.
And if you are starting all over, then a clean shave or a short cut is your choice. However, above all, I love the line up because it has an elegant and classic look. And those sharp lines know how to attract attention.
You can take your pick of any of the unique haircuts. But remember to go to the right stylist or barber to get you your perfect choice.
Thanks for reading.
Africana Fashion provides trendy hair articles to improve your sense of taste and style.