For my skincare, I used to believe I practiced a detailed routine especially because I use a top-rated moisturizer (no offense to yours). This stopped the day I learned how to apply serum to my face. I began to notice better results and it has become an essential part of my routine.
Serums are clear skincare products that could have a liquid or gel consistency. They contain high concentrations of special active ingredients. But, this formulation does not burden the skin. I believe this is one of the strengths that draw us to face serums.
So, if you are looking for a skincare product that will nourish your skin with nutrients and hydration, you made the right click. Ahead, this post details how to effectively use face serum for satisfying results.
How to Apply Serum to Face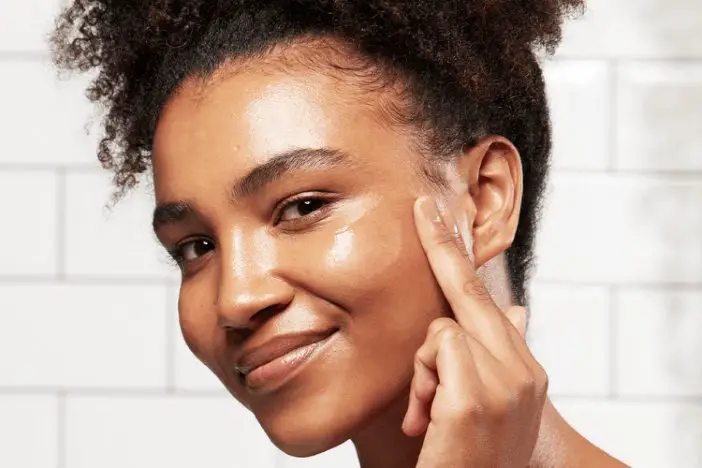 Skincare becomes very effective when the right products are applied in the right order. This way, the activity of one doesn't interrupt the other. Face serum usually comes with a dropper applicator that makes it easy to apply.
Before serum application, you must have cleansed your face properly. Also, your skin must remain damp for serum application. Now, follow these steps:
Pump and release 3-4 drops of serum unto your hands
You can either use your fingertips or your palms to apply the serum to your face and neck
When you have applied the serum to your face, resist the urge to run it in
Instead, gently pat the serum in to smooth it out and evenly distribute it. Do this in outward motions
After that, allow it to settle in for about five minutes before you move on to a moisturizer or eye cream (depends on when you apply)
You should apply serum to your face twice a day; morning and evening
Some people may stop at face serum if they think that it's moisturizing enough, but, most of the time, moisturizers are needed
With serums, less is more and you just need a light application over your skin. Serums contain active ingredients and as such, all you need is a little quantity and good coverage for visible results.
What Is a Face Serum?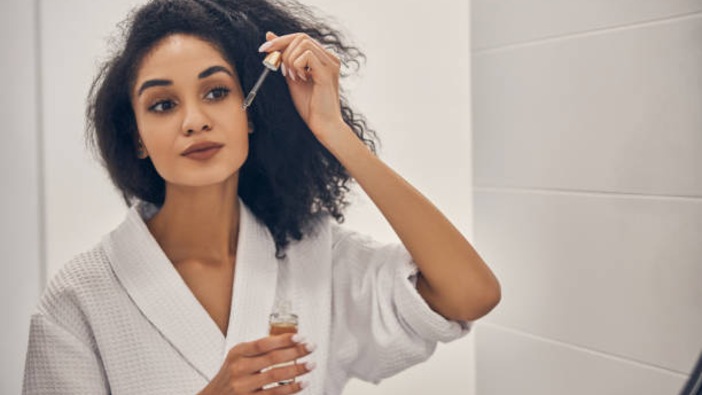 In Dr. Marnie Nussbaum's words, "a serum is usually a liquid or a gel containing high concentrations of skin actives, which can penetrate deeper than other topicals like moisturizers with content occlusives that prevent deeper penetration".
Face serums are lightweight skincare products that act as moisturizers. On the other hand, they do not contain ingredients like oils that tend to lock in the skin's moisture content. And, they come just after toners and before your moisturizer.
These active ingredients include hyaluronic acid, glycolic acid, and vitamin C. They exist as small molecules which makes absorption and transportation easy.
Body creams contain heavy ingredients that make them act as skin barriers. Face serums rather prepare the skin to take in nutrients. After application, the water evaporates but the active ingredients seep into your skin to provide nourishment and moisture.
What Are the Benefits of Face Serum?
Face serums load your skin with lots of benefits. However, this happens when you use one that matches your skin type and concerns. Here's what you stand to gain:
1. Lightweight formulation
Face serums are thin viscous skincare products. As a result, the skin quickly absorbs them in. They seep in and begin to take effect without leaving your face oily or greasy.
If at all you skip a moisturizer; there isn't the slightest chance of your skin attracting dirt. Also, during the application, you do not have to worry about creating a mess.
SEE: Are Serums Good for your Face? 5 Skincare Experts Talk About Serums
2. Soothing effect
The small molecules contained in these products make them suitable for people with sensitive skin types. So, if you have oily or acne-prone skin, you do not have to worry about skin irritations.
3. Skin hydration
This liquid-based skincare product contains hyaluronic acid that keeps your skin hydrated. Rather than posing a barrier that keeps water from evaporating, face serums lose water on your skin. Then, this allows the active ingredients to seep into your skin.
Consequently, the pores open up to receive the hydrating benefits of a moisturizer.
4. Reduced appearance of wrinkles
Retinol-based serums have anti-aging properties. They help to reduce the prominence of fine lines or wrinkles on your skin. Also, you can apply serum to your under-eye. It helps to fade dark circles and fine lines giving you brighter eyes.
5. Optimum skin protection
The serum's active ingredients are vitamins C & E, ferulic acid and green tea, reservatrol, and astaxanthin. These compounds protect your skin from oxidative damage that could arise from exposure to UV light and environmental pollution.
6. Collagen boost
Collagen is the structural protein responsible for skin turgidity. It protects the skin on your face from sagging and helps to retain its elasticity. Also, it helps to keep your skin plump and maintain a youthful look. Collagen also works alongside vitamin C to improve skin texture.
7. Reduced risk of skin inflammation
Regular application of face serum ensures that your skin stays hydrated and supple. This lessens the risk of getting skin inflammation that can consequently lead to skin breakouts like acne.
8. Fades acne discoloration
Face serums that contain retinol are very helpful in fading away acne scars. Consistent use of face serums gradually evens your skin tone. And, this includes the dark spots that may be due to acne or hyperpigmentation.
This relieves your skin from getting burdened with chemicals from different acne treatment options. Moreover, you won't have to go through the use of chemical peels.
9. Pores reduction and refining
When your skin pores are more open than usual, it makes your skin prone to blackheads and/or whiteheads. Using a face serum can shrink the size of your skin pores. And, this greatly reduces the chances of such breakouts.
Furthermore, face serums help to clean and unclog your pores of dirt and excess sebum. This is fostered by the antioxidants and exfoliating acids that are present in the formula.
Types of Serum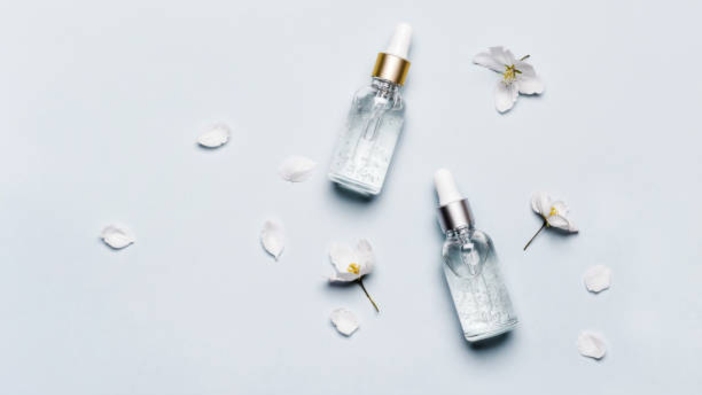 There are different types of face serum. They differ from each other based on their functions and suitability with different skin types and concerns. In other words, certain serums will better suit certain skin types.
SEE: You Need These 9 Benefits of Vitamin C Serum to Rejuvenate Your Skin
1. Anti-aging serums
Anti-aging serums impede the aging process. They contain vitamin C, which helps enhance collagen production and confer more skin firmness and elasticity. These serums also contain a good concentration of vitamin A in the form of retinol.
For instance, Paula's Choice RESIST Intensive Wrinkle-Repair Retinol Serum is retinol-based. Retinol renews your skin by increasing cell turnover and enhancing collagen production.
Also, it smoothens fine lines and wrinkles giving you a renewed skin with improved texture.
However, retinol-based skincare products do not do well in the sun. Because of their UV rays' sensitivity, you should use them in the evenings and when you're sure you won't be in the sun.
Besides, this is a perfect time to use face serums. While you sleep, your skin restores and repairs itself. And, this type of serum is good for every skin type.
2. Skin brightening serums
Dr. Melanie Palm says that the key ingredients in skin brighteners are vitamin C, glycolic acid, kojic acid, ferulic acid, mushroom extract, licorice root, or lactic acid. These serums help to even your skin tone by correcting dark spots or acne scars.
Skin brightening serums liven up dull skin and give a natural glow after use. L'Oreal Paris Skincare 10% Pure Vitamin C Serum is a great option for brightening dark spots.
Serums like this are formulated to fight hyperpigmentation and acne scars. Also, it contains hyaluronic acid that keeps your skin hydrated while it glows.
3. Hydrating serums
This type of serum is ideal for people with dry skin. However, if you have oily skin, you can also use a hydrating face serum. It hydrates your skin without leaving any residue that can block your pores.  
Hyaluronic acid, one of the active ingredients, is a key player in hydration. The molecules work to keep your skin looking plump and younger by attaching themselves to the water present in your skin.
I suggest you use a hydrating serum like The Ordinary Hyaluronic Acid 2% + B5 30ml for your dry skin concerns. It contains vitamin B5 and hyaluronic acid which work together to help keep your skin hydrated.
4. Antioxidant serums
Serums that contain vitamins C, A & E, and reservatrol protect your skin from oxidative damage. Antioxidant serums work like anti-aging serums. They facilitate the production of elastin and collagen; bringing about the growth of new cells.
They fight off free radicals that could be lethal to your cells and even cause your skin to begin to age prematurely. Additionally, antioxidant serums are suitable for every skin type.
La Roche-Posay Anthelios AOX Daily Antioxidant Serum is readily available in any drugstore. It repairs, protects, and renews your skin from the damaging effect of the sun UV's rays and acne scars.
5. Anti-acne serum
Serums are good and safe for acne treatment and prevention. The small molecules composition penetrates your skin to clean and refine your pores of dirt and excess oils. As a result, they stop acne before they appear on your face.
Anti-acne serums help to fade acne discolorations and exfoliate your skin from any dead skin cells. They do this with the help of the alpha- and beta-hydroxy acids (AHA & BHA) they contain. These acids include salicylic and glycolic acids.
Pure Organic's Salicylic Acid 2% Solution uses salicylic acids' exfoliating and anti-inflammatory properties to fight off acne.
SEE: Are Serums Moisturizers? Similarities and Differences Between Serums and Moisturizers
6. Skin resurfacing serum
Skin resurfacing serums are also called exfoliating serums. They help to improve your skin texture and also make it smoother. Exfoliating serums encompass the benefits of almost every other type of serum.
If you have mature skin or you feel like your skin's elasticity is no longer in check, you should use this type of serum. In addition, these serums contain exfoliating AHAs like glycolic and lactic acids. These acids help to remove dead skin cells buildup off your skin.
You can use CeraVe Resurfacing Retinol Serum to enjoy this all-in-one benefit. It is non-comedogenic, fragrance, and paraben-free.
Side Effects of Applying Serum to Face
Although face serums are one of the safest skincare products, some people may express certain reactions during or after use. This could be because of their hypersensitive skin or a response to certain ingredients.
Learn More: Why Your Serum Is Clogging your Pores
The common side effects of face serums are itchiness, skin redness and irritation, and maybe a slight burning upon contact with the skin. If you experience either of these for too long, wash the serum off your skin.
In addition, if you have skin conditions like eczema, using a liquid or gel-based serum could aggravate the problem with irritations. Since the skin barrier is already weak, the serum's penetration becomes quicker.
Frequently Asked Questions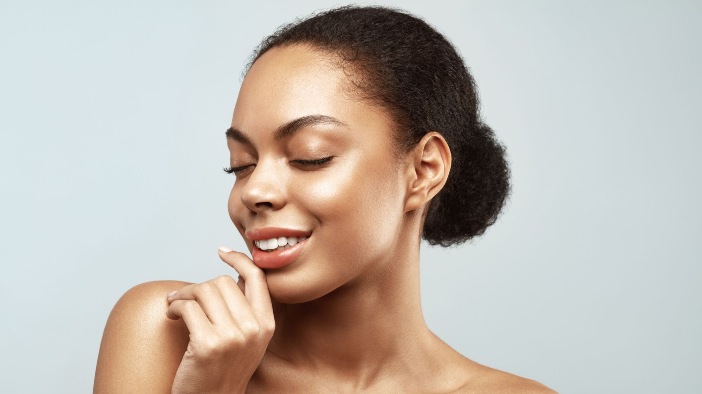 1. Can I apply face serum every day?
Yes, you can. You actually should apply serum to your face twice every day; in the mornings and before bedtime. Do this after you must have cleansed your face and before applying a moisturizer.
2. Is it okay to replace moisturizer with serum?
You may use a face serum and skip apply a moisturizer if it's okay for your skin. But, this doesn't mean you can totally replace moisturizer with serum. Each plays a different role in your skincare routine.
Serums enhance the hydrating effect of moisturizers. On some days, you may find that using serum alone is enough. Under certain weather and environmental conditions, your skin may also need a moisturizer.
3. At what age can I start using a face serum?
From the age of 20, signs of aging begin to appear. This makes it the best time to start using a face serum. Before this age, the skin still produces a sufficient amount of collagen and elastin. As we age, this production reduces, and aging sets in.
In addition, you can continue using face serum even when you're past 50. Asides, restoring youthfulness, face serums protect your skin too.
Conclusion
Skincare becomes effective with the right products and appropriate use. Of all that goes onto your skin, face serums absorb the quickest. This is because of their lightweight formulation and the small molecules of active ingredients.
Not all serums will provide your skin with suitable benefits. The unique formulation is what separates the different types of serum. Ultimately, you want results. So, choose a serum that suits your skin type and concerns.
However, if making a choice seems overwhelming, you can talk to a skin or beauty expert.
Thanks for reading.
Read more relevant beauty and wellness articles on Africana Fashion.