I wouldn't call it the look of the century. However, it is a look that has made the century. Yes, I am talking about the mysterious smokey eye look. Having the know-how on how to do a smokey eye is a plus any makeup lover should have in her wing.  
I actually love this eyeshadow look because it means blending with deep colors and highlighting your brilliant eye area.
Even though a lot goes into perfecting your makeup, including the hairstyle and choice of color, your eye area is what puts a full stop to your overall look. That's why knowing how to create different looks, including smokey eyes is a handy skill.
Moreover, the eyeshadow look speaks maturity, playfulness, fun, or sultriness, depending on the dark shade most prominent.
If you want to create the perfect sultry eye look to complete your glam makeup, learning the basics of how to do a smokey eye is the first step.
Read Also: MUAs Outline Makeup Hacks Perfect for Dark Skin Tones
What You Need for a Smokey Eye Makeup
Naturally, you would need tools to create your smokey eye makeup. Don't worry, you don't have to move mountains to get your complete tool. Having the right makeup kit is good enough for a start.
1. Primer
An eyeshadow primer is used to prime and prepare your eyelids. They also help to bring and highlight the colors you decide to use. Eyeshadow primer is a must-have if you want to smooth your eye area before adding your eyeshadow.
2. Blending Brush
This fluffy bristle is used to crease and highlight the colors on your lids. Additionally, you can use it to ensure your base primer and other products beneath are smooth with no streak lines.
3. Eyeshadow Brush
This is what you use to apply the eyeshadow to your eye area. The brush is densely packed with soft bristles that make it easy to scoop the pigmented colors.
Furthermore, the soft bristles make it easy for the eyeshadow to pan across the eyelids without looking all over the place.
4. Eyeshadow Palette
Now, this is the most important tool you need. To create your smokey eye look, you need colors and shades that are coordinated and match well with each other.
For instance, it's best to have an eyeshadow palette that offers a wide range of color options. On the other hand, using a selected set like Ecofavor Eyeshadow Palette would make it easy to choose colors for your smokey eye look.
5. Eye Liner
Eyeliners are made to highlight your eyes. You can get gel eyeliners, waterproof, liquid, pencil, or matte eyeliners.
6. Mascara
Mascaras are created to bring out your eyelash and complete your look. The formula you decide to choose is based on your preference, but waterproof mascara is what I would recommend.
7. Wipes
This is usually not in the mix, but I personally love to have a set of wet wipes to clean and clear mistakes. Also, it makes quick cleaning of brushes easy.
How to Do a Smokey Eye
A smokey eye effect isn't that hard to create, all you need is the tips and tricks behind it. Also, what you use is not as farfetched or over the top as you seem. You can reduce the effect of your smokey eye as you want.
Now, let's get started on the step-by-step process.
1. Use your primer
This is the base that comes first. You need to prime your lids with an eyeshadow primer or concealer. The primer creates a smooth surface. I recommend you use your middle finger and lightly tap on your lids. This makes it easier to adjust and feel the lines.
2. Start with a nude shade
This is your first layer. You start with an all-over eyeshadow shade that is medium or skin tone. The eyeshadow should move across the upper part of your eyelid, making a curve around your brow.
3. Apply your first eyeliner coat
Apply your eyeliner at the edge of your lids. This creates a smoother blend when you apply your eyeshadow shades. Also, it makes the black pop against the color. This should be lightly laid for the next layer.
4. Use a dark shade for your lid
Use your eyeshadow brush to layer a dark color on your eyelids, increasing the intensity with each stroke. The color should have a deep shade around the center of your lids.
For a deep look, use a grey, green, brown, or dark blue color. A wild colorful look is more of a loud color like pink or red or purple.
5. Apply eyeshadow on the crease
Pick your choice of coordinating shade for your crease. Blend it with the blending brush with your all-over shade. Intensify as you layer around your crease to the inner corners of your eyelids.
6. Apply a highlighter
Add highlights to your brows and the inner corner of your eyes. You can use a shimmering eyeshadow color or a normal highlighter.
7. Use an eyeliner
Draw your eyeliner lines to give your eyes more depth. Line the edges of your lids along your lower and upper lash line. The standard smokey eyeliner color is black because it has a sharp contrast. However, you can use navy blue or grey.
8. Finish up with a mascara
Use your mascara to finish up your makeup look. You can work on the rest of your makeup before you circle back to your mascara, then set with a spray.
Pro Tip: Use mascara for your bottom lashes first. That way your mascara won't be smudged while looking up when applying on your lower lashes.
If you are a visual learner, then this makeup tutorial on how to wear a smokey eye look should help.
Quick Tips on How to Do a Smokey Eye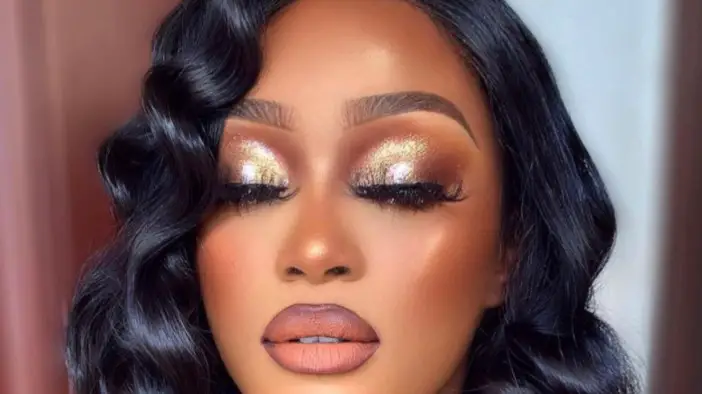 Here are quick tips to remember when you want to create your smokey eye:
Apply eyeshadow makeup on a clean and moisturized surface.
Always use a primer as a base.
Keep a smokey eye that looks simple with your desired colors. Do not use more than three shades to create a pop.
The darkest eyeshadow shade sticks to the lash line. This way more attention is drawn to the face.
Blend with your brushes. The colors you use have to blend well.
Pair smokey eyes with nude or natural lipsticks.
Frequently Asked Questions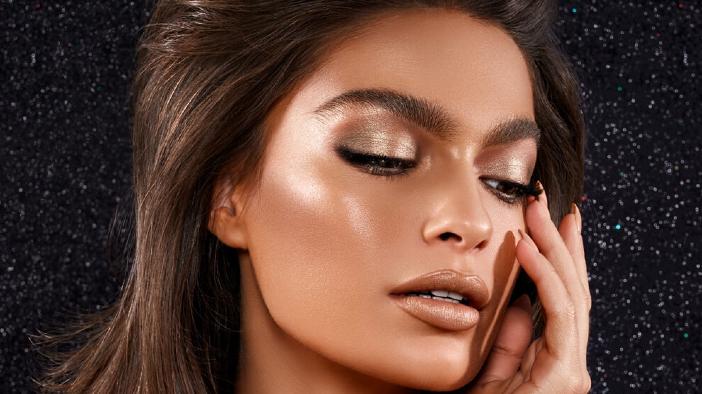 Why is smokey eye makeup look popular?
The smokey eye look is a rave because it creates a sultry and sexy appearance around the eyes. It makes your eyes pop out more, creating an alluring overall makeup look.
The smokey eye look also uses dark or deep colors to make the eyes a focus of attention, drawing more to the eye area. If you want to make your eyes the main focus of your face, a smokey eye is the right choice.
See Also: Top Makeup Brands for Dark Skin: Define and Highlight Your Skin With the Best
Do I only have to use dark eyeshadow shades for my smokey eye?
No, you don't. The main feature of a smokey eye is to create a focus around your eyes. That is why you need dark colors.
However, you can create lovely smokey eye looks with simple or natural colors. It doesn't have to be dark colors.
Where can I wear a smokey eye to?
You can wear your smokey eye for any occasion.
However, it is recommended you keep your smokey eye for a nighttime makeup look.
Moreover, the smokey eye fits a glam look. So if it is a glamorous look that goes with your style, you can wear your smokey eye look.
Conclusion
A smokey eye is popular with women because it creates a sultry and sexy makeup look. It's the perfect eyeshadow look to complete your glam look.
That's why I love the look. It immediately elevates my makeup, making my eyes the center of focus.
Furthermore, it is easy to apply. The look needs only a few things, and you are all set. However, you have to keep in mind that you need to match the colors. They have to blend well.
Additionally, creating the smokey eye look means you are wearing it to match your style. So good luck creating your sultry smokey eyes.
Africana Fashion provides beauty articles to upgrade your beauty lifestyle. Thanks for reading.