I absolutely love pink lips, I mean… who wouldn't? Pink lips can be achieved with the right shade of lipstick, but sometimes we just don't want to go through the trouble and stress it takes to find the perfect lipstick.
Truth is, there is nothing like the natural pink of your own lips. So, irrespective of your lip color, I'm going to share with you the top remedies that will help you get those youthful, pink-looking lips naturally.
How to Get Pink Lips Naturally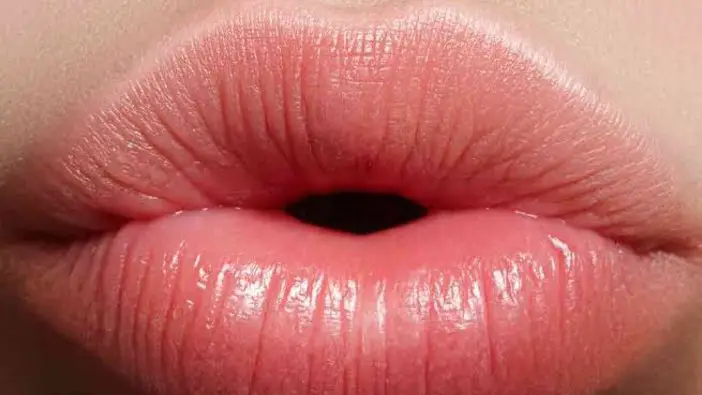 For some people, achieving natural pink lips can be quite difficult. They are not so lucky and end up with a drab, dull shade of lips that's way too cold for winter, and they have to constantly reapply their tinted lip balm to get oil on their lips.
I am going to show you how you can get full and pink lips naturally. So, if you're dreaming of getting pink lips, this article is just right for you. Scroll down for effective ways to achieve pink lips without the expense of buying a lip gloss, or lipstick.
1. Exfoliate Your Lips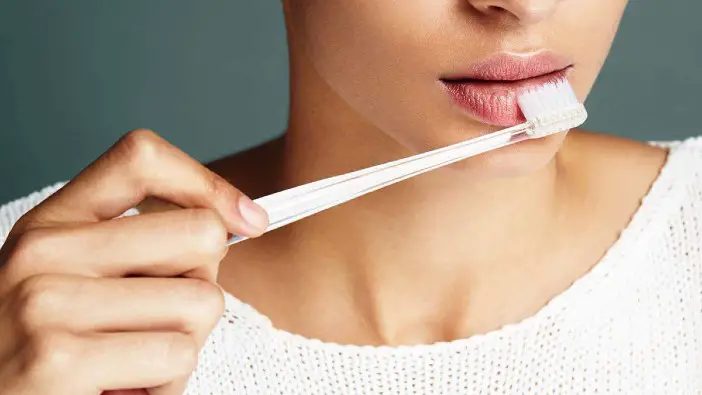 Exfoliate your lips every morning before applying lip products, as dead skin cells can build up and give the appearance of dry or cracked lips. Use a toothbrush or exfoliating brush and gently scrub your lips in a circular motion. It is best to use a natural lip scrub for better results.
This can be done in the shower, so you don't have to worry about making a mess in your sink. Apply a lip balm or moisturizer after, for soft and nice-looking lips.
Read also: How to Exfoliate Your Skin: Your Skin Type Is Your Safety Compass
2. Moisturize Your Lips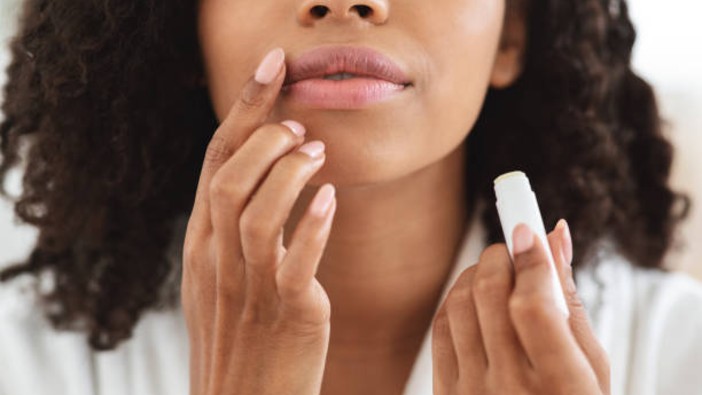 Dry lips lead to dark lips, you should ensure your lips are well moisturized by using natural products such as aloe vera gel, coconut oil, or olive oil.
Moisturizing your lips protects them from harsh weather conditions and also provides you with a voluminous pout for the day. Doing this regularly will bring back the natural smoothness and softness of your lips.
3. Lemon and Honey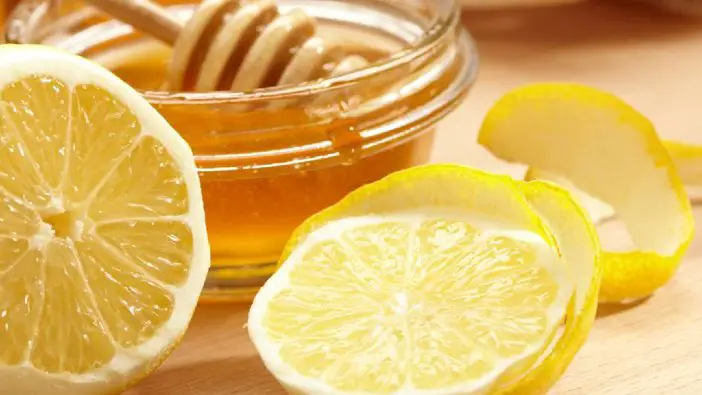 One of the causes of dark lips is the accumulation of dead lip cells. A lemon and honey scrub is a highly effective way to remove dead lip cells and reveal smooth, soft, and pink lips.
Take one tablespoon of lemon juice and one tablespoon of honey
Mix the lemon and honey to prepare the lip scrub
Apply the scrub on your lips and gently massage for 2-3 minutes
Leave the scrub on your lips for some minutes and then, wash it off with lukewarm water
I recommend using this scrub at least twice a week for a good result.
4. Aloe Vera Gel
Lips get dry naturally because they lack sebaceous glands and do not produce oil like the rest of your skin. This indeed gets worse during winter or harsh weather conditions making them susceptible to becoming dry.
Aloe vera gel is the liquid extracted from the leaf of an aloe vera plant. It is rich in vitamin E, polysaccharides, and growth hormones that stimulate the production of new skin cells.
The soothing properties of aloe vera make it perfect for your lips. It is also easy to grow in the garden making it a perfect treatment for dark, chapped lips.
Cut a fresh aloe vera leaf and scoop out the gel. Apply on your lips twice a day for fresh, natural pinky lips.
5. Pomegranate Seeds and Milk
Pomegranate seeds are quite popular for lightening hyperpigmented lips; they are also a massive store of vitamin C, potassium, and fiber which reduce the production of melanin and improve the texture of your skin.
Take two tablespoons of pomegranate seeds and grind them
Add two tablespoons of milk
Mix to form a thick paste
Gently massage the paste on your lips with your finger in a circular motion
Leave it to dry for about 10 minutes
Wash your lips with warm water and apply a natural lip balm
Repeat this procedure daily to get noticeable full and pink lips.   
6. Turmeric and Rose Water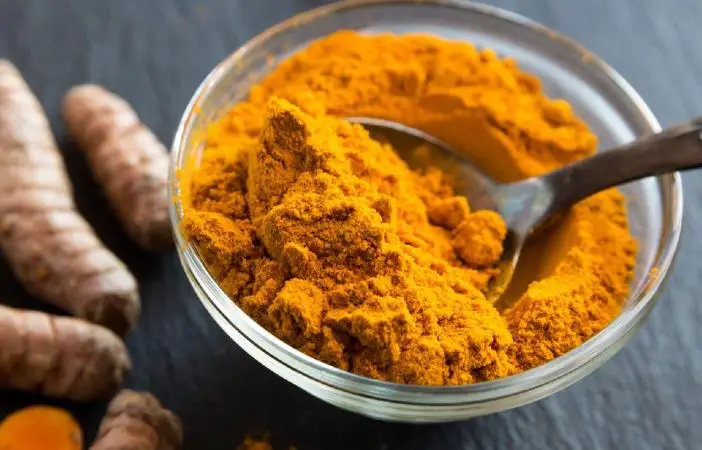 Turmeric and rose water together, help in getting rid of discoloration and restoring natural pink lips. Rose water also moisturizes your lips making them lush and soft.
Take half a tablespoon of turmeric and one teaspoon of rose water
Mix the turmeric and rose water together to form a paste
Apply the paste on your lips gently with a finger and leave for about 5-10 minutes
Once the paste is dried up, scrub it off and wash your lips with warm water.
7. Beetroot Juice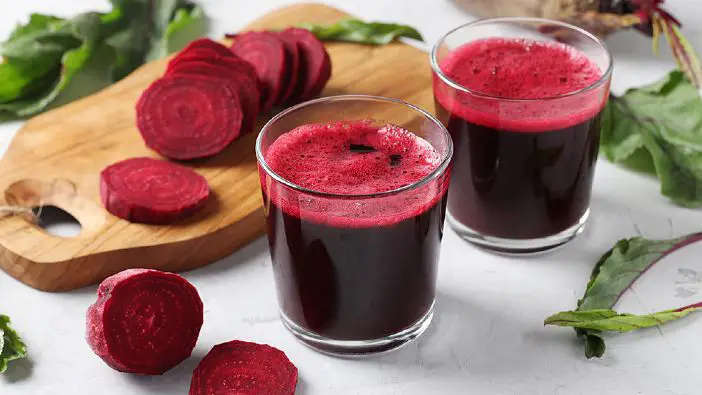 Do you notice how your lips, teeth, and tongue turn pink temporarily when you drink beetroot juice? That is because beetroot contains a chemical compound called betanin which is responsible for its natural red pigments.
Take one tablespoon of beetroot juice and one tablespoon of honey
Mix thoroughly  
Apply on your lips and gently massage for 2-3 minutes
Leave it on overnight for better results
Beetroot turns your lips red temporarily and when applied on daily basis will give you natural pink lips.
See also: 12 Easy and Natural Tips on How to Get Soft Lips at Home
8. Sugar Scrub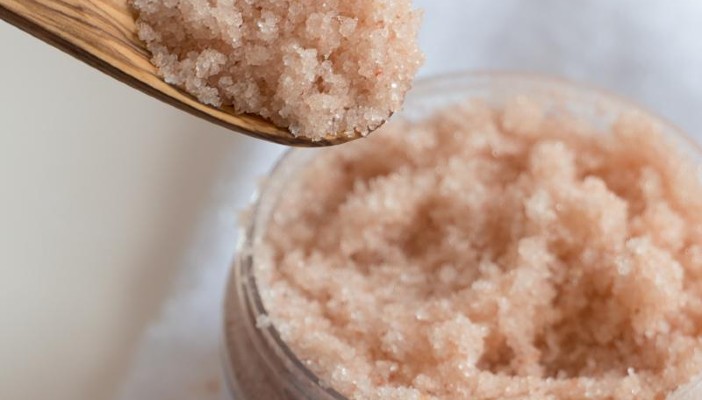 Gentle exfoliation with a homemade sugar scrub will help remove dead skin cells from your lips. You can make your homemade scrub with sugar, honey, and olive oil.
Take two tablespoons of white or brown sugar, one teaspoon of honey, and one tablespoon of olive oil
Mix all the ingredients thoroughly and massage gently on your lips for 1 minute
Leave the scrub on your lips for a few minutes and then wash it off with warm water
Sugar is rich in antioxidants that protect your lips from damage due to sun exposure and toxins. It also stimulates blood circulation in the lips, making them lighter and healthier.
Repeat this remedy 2 or 3 times a week for good results.     
9. Apply a Natural Lip Balm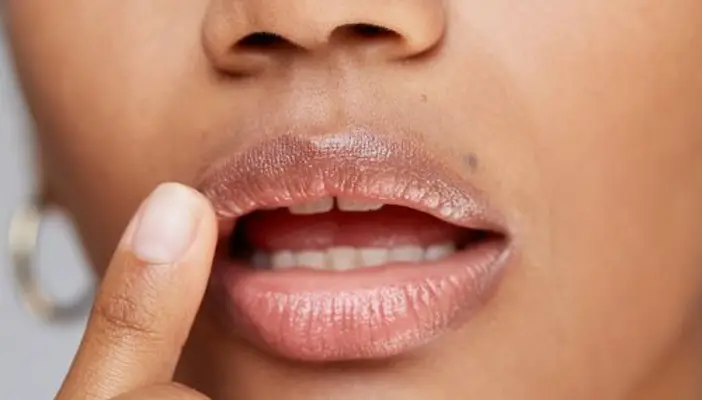 Commercial lip balms may contain chemicals that are harmful to your lips; prolonged use of such products will leave you with dull and dry lips.
It is essential to keep your lips moisturized with a lip balm made with natural products for soft and smooth lips. Do this frequently to get natural pink lips and also to improve the health of your lips.
10. Vitamin E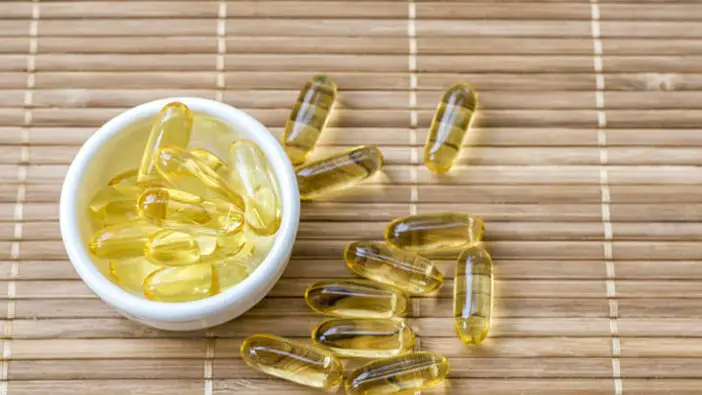 Vitamin E is widely known for its benefits on the skin. Its antioxidant and anti-inflammatory properties help to boost your immune system and generate new skin cells, making your lips soft and smooth.
To get started, cut open a vitamin E capsule and apply the product right on your lips before going to bed.
Make this your routine every night and be sure to get the pink lips you so much desire.
11. Massage Your Lips with Ice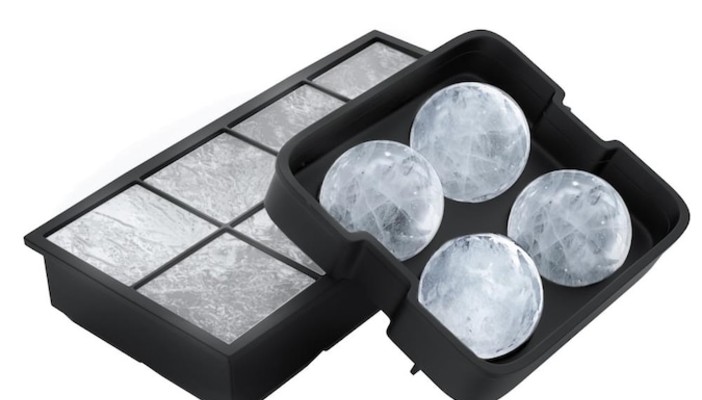 Your lips require pampering to keep them soft and moisturized. Ice cubes are a perfect solution to dull, chapped lips.
Gently rub ice cubes over your lips in a circular motion for about 2-3 minutes. Also apply a natural lip balm for fresh, moisturized lips.
Massages help to increase blood circulation in the lips; following this procedure daily will surely increase blood flow in your lips and make them appear brighter.
12. Use a Lip Balm with Sunscreen
One possible reason for dark lips could be that you are not wearing sunscreen on your lips. Even if you're wearing it regularly elsewhere on your face, using a lip balm with sunscreen is essential.
Sometimes, being too careful by avoiding the sun can actually make your lips look thin and pale. Alternatively, you can use a lip balm that contains SPF and has a hint of color. If you want to wear makeup, then you can try a lipstick that is also pink but has SPF in it.
If you're looking for a more natural way to make your lips rosy, think about wearing a lip balm or lipstick with SPF as often as possible. This will help protect your lips against sun damage.
13. Choose the Right Lipstick
When it comes to lip shades, it might be difficult to find the right shade for your skin type and undertone.
Avoid heavy or thick lip products that may clog the pores and cause irritation (such as glosses). Stick with thin and light lip products.
Also, keep in mind to purchase lipstick in the right pink shade. In my opinion, you should opt for pink, creamy lipsticks.
See also: 15 Flattering Lipsticks Screaming 'Made For Dark Skin'
Habits That Cause Dark Lips
1. Unhealthy Diet
A healthy diet means healthy skin. Hence, consider eating skin-friendly fruits like orange, avocado and, berries.
Fruits contain minerals and vitamins which are essential for your skin health. Moreover, a healthy diet is just what you need for youthful and healthy lips.
2. Not Drinking Enough Water
Drinking lots of water is important to keep your lips soft and moisturized. Water carries nutrients and oxygen to the cells and improves skin complexion.
Not drinking water makes your lips prone to dryness, leading to dull and chapped lips. It is best to drink at least 8 glasses of water in a day to keep your skin and lips healthy.
3. Licking Your Lips
Contrary to your belief, licking your lips doesn't help to moisturize them, I'll tell you why.
Saliva contains enzymes that help in breaking down food. When you lick your lips, these enzymes irritate the delicate skin on your lips causing it to become dry and dark over time.
The more you lick your lips, the drier and darker they become. Avoid licking your lips to achieve your desired pink lips.  
4. Smoking
Smokers beware! The air you're breathing isn't only bad for you; smoking can also take years of color off your lips. That's because the smoke contains metal compounds that are absorbed by your lip cells, hence destroying your protective pigments.
Smoking will take the color and moisture off your lips leaving you with dull, dry, and chapped lips.
5. Sleeping With Makeup
Wearing makeup to bed can increase your exposure to free radicals and toxins which will make your skin age faster and cause it to wrinkle. Leaving your lipstick overnight can also make your lips dry and discolored.
Remove your makeup with a face wipe or face cleanser, then apply a moisturizer before going to bed. Making this a routine every night before bedtime will lead to hydrated and bright-colored lips.
Frequently Asked Questions 
Why do I have dark lips?
Sun exposure, smoking, alcohol, and regular use of narcotics are all causes of dark lips. You can also have dark lips due to the natural thickness or pigmentation of your skin; this can be as a result of genetics, pregnancy, or certain medical conditions. 
How can I make my dark lips pink overnight?
Keep in mind that these things usually take time. However, regularly exfoliating, moisturizing, and using a lip scrub made with natural products before bedtime will give you bright and pink-colored lips.
Can sugar make my lips pink?
Yes, it can.
Sugar is a natural exfoliator; it hydrates your lips by removing dry and dead lip cells. Sugar is a natural source of glycolic acid which stimulates cell regeneration processes, it also has anti-bacterial properties that keep your lips pink and healthy.
Regularly using a sugar scrub or a lip balm that contains sugar will make your lips appear bright and pink giving you an overall youthful appeal.
Conclusion
When it comes to your face, your lips take the center stage. Fantastic lips enhance your look by giving you an overall glow appearance.
Getting natural pink lips is easy, but you need to put in the time and effort required. You should have a healthy diet, avoid smoking and wear sunscreen to protect your lips from sun damage. Also use a homemade lip scrub, lip balm, and moisturizer to get natural, good-looking, and healthy pink lips.
Africana Fashion provides you with fashion and beauty articles to improve your lifestyle.
Thanks for reading.