The style of your hair is an important part of your identity. To many, it's a true representation of who you are and how you choose to express yourself. To be honest, your hairstyle can also make or break a first impression—especially in a professional setting.
So, if you're wondering how to style your shoulder-length hair, the answer is quite simple: styling your hair is all about choosing a hairstyle that suits your lifestyle and personality, as well as your hair type, color, and texture.
As always, I've prepared a detailed list of different hairstyles that work well with shoulder-length hair, plus how to style them yourself at home.
How to Style Shoulder Length Hair
From twist-outs to braids or bob-cut styles, there are so many different ways for you to show off your natural medium-length hair. Here are some of the most popular hairstyles to update your look and make you feel more confident.
1. Playful Curly Bangs
This is a trendy hairstyle that has gone mainstream in recent years. Besides adding a lot of volume and texture to your face, it is effortless and doesn't require a lot of maintenance as opposed to other hairstyles which need to be styled every day.
To create this hairstyle, all you need is shampoo, hairspray, and some hair rollers.
Start by washing and drying your hair.
Get a small section of hair, making sure it is dry and free from any tangles.
Wrap the section around the roller, starting at the bottom and rolling upwards, until you reach the top of your head.
Continue this step until all of your hair is rolled up in rollers.
Wait for a couple of hours for your hair to dry.
Undo your newly formed curls and finish with a hairspray.
2. Messy High Bun
If you want to keep your hair out of your face while looking super cute, you just hit the lottery. This is the perfect style for days when there is no time to do anything more complicated.
All you need is a little bit of hairspray, a comb, a hair styling brush, and some bobby pins.
Start by spraying your hair with some hairspray to hold it in place while you create the bun.
Next, take sections of your hair and put them into a ponytail that starts at the crown of your head and goes down to your neckline.
Once you have all the hair in one long ponytail, take it around to the front of your head and make a bun shape with it.
3. Wash and Go
As the name suggests, this hairstyle is best for on-the-go ladies because it does not require any styling tools. This saves time in the morning when you're already late for work or school. It also helps protect against heat damage to your hair which can cause split ends or frizziness.
This casual but classy hairstyle is especially perfect if you have shoulder-length hair, here's how you can do it:
Wash your hair as normal as you would with shampoo and conditioner.
Towel dry your hair as best as you can to remove excess water.
Style your now dry hair with a wide-tooth comb so that your curls are distributed evenly.
Pull out the front of your hair to give it more volume.
Brush out any flyaways and enjoy.
4. Bantu Knots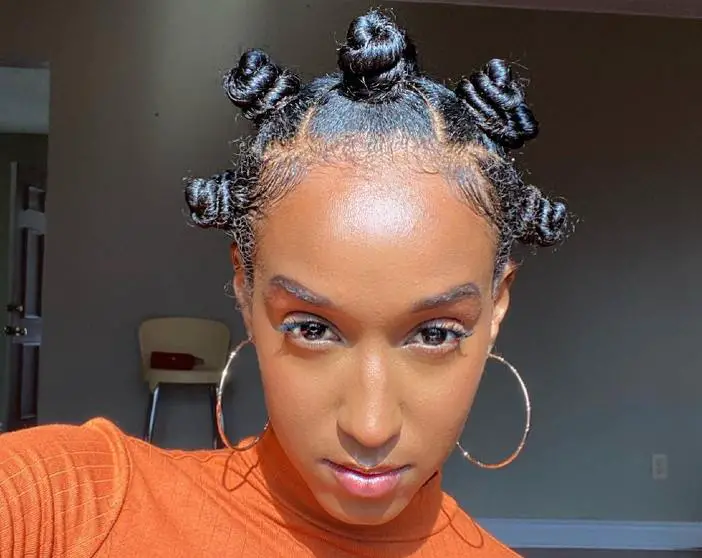 A Bantu knot hairstyle is a type of protective hairstyle that can be done on any medium-length hair. To create this style, cut your hair into small sections and braid individually. Next, coil the braid at the top to form a bun-like shape. Repeat this process on the rest of your hair and you're all set.
The size of the Bantu knot depends on how many braids you want and what size your braid is. Although, you may find it easier to complete the hairstyle with small, quick braids instead of big, lengthy ones.
5. Faux Hawk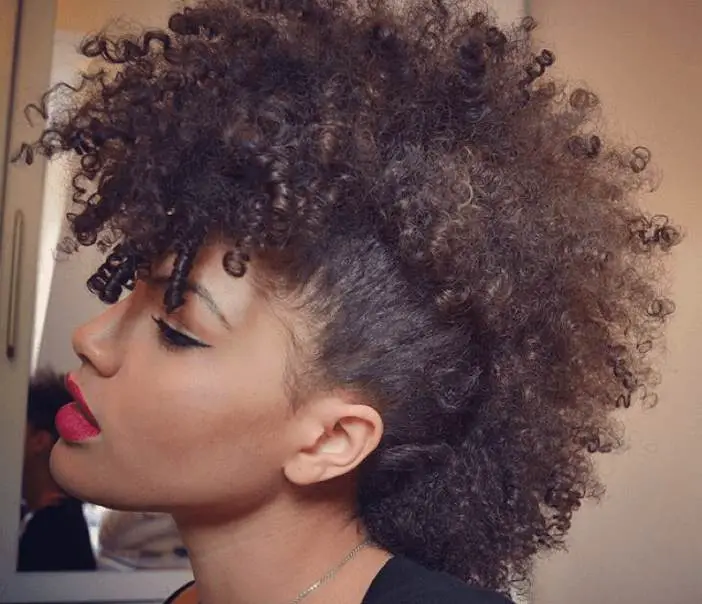 It's edgy and daring, but not too out there. A faux hawk is an iconic style in the world of hairstyles. It is intended to look like a real mohawk, but it doesn't include shaving or cutting your hair.
To achieve this hairstyle, take a section of hair from your front and clip it aside. Next, brush your hair up toward the middle and secure it with a comb. Repeat this process for both sides until you reach your nape. Undo your front hair and fluff it out with a wide-tooth comb.
This hairstyle is perfect for adding some fun to your hair without having to make any major changes.
6. Jumbo Short Braids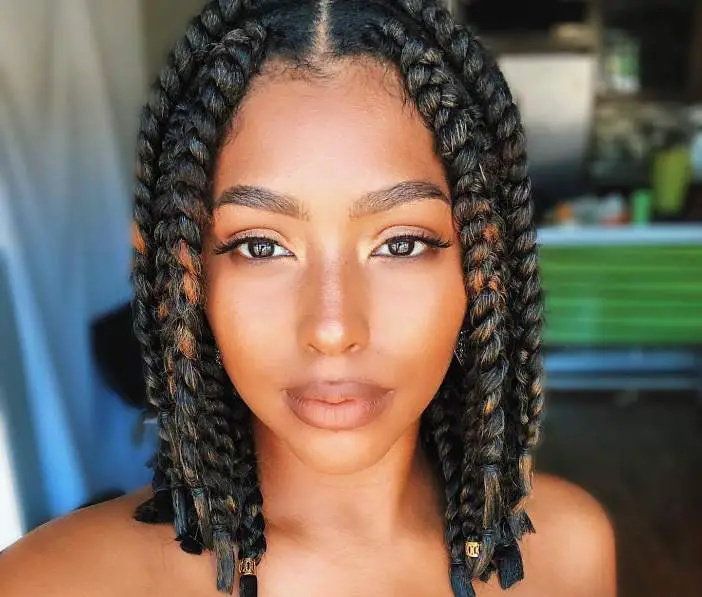 Jumbo braids for shoulder-length hair are a hairstyle that can make your hair look fuller, thicker, and healthier. It is also easy to shape into any type of style, like a ponytail, side part, or center part.
In addition, the medium length of these braids makes it easier to put them up and away for a more classy and elegant look.
SEE: See 26 New and Refreshing Tribal Braids Hairstyles You Should Try
7. Twist Out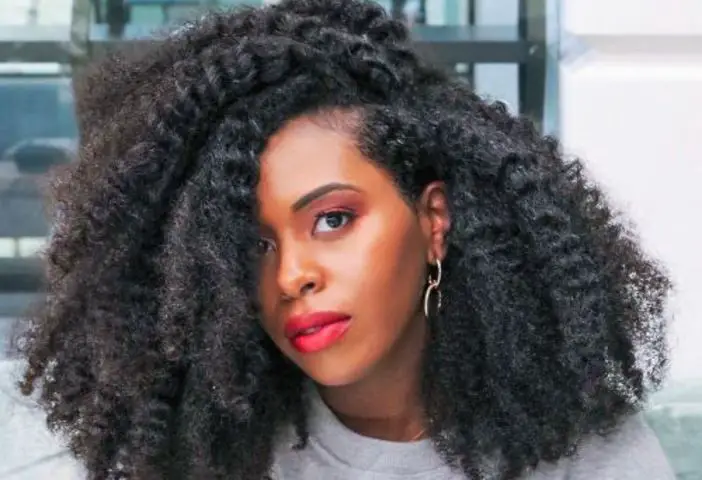 A twist-out hairstyle is made by twisting two strands of hair into small sections before undoing the twist to create an undone curl pattern. This allows the hair to dry with the natural wave pattern without frizzing up too much.
The best time to do this is overnight or when you have plenty of time for your locks to air dry. With some practice, you'll be able to make this super cute hairstyle.
8. Chic Bob Cut
A bob cut is one of the most popular hairstyles for women, but to top it all, it's perfect for shoulder-length hair. It is versatile and you can wear it either straight or curly. This style is flattering to most face shapes, so it looks good on everyone.
If you want to try this style but are unsure of how to style it, here's how to do it:
Use a comb to divide your hair into 3 equal sections (one at the back and one on either sides of your hair).
Start by cutting the back section with a scissors.
Repeat this process for the other sections.
Trim with a hair clipper for a more blunt look (add layers if desired).
Use a round brush to smooth out any rough patches.
Make sure that when you cut your hair, you leave an inch of growth for extra style.
9. Curly Puff
This is a fun and playful hairstyle that will add a lot of bounce to your medium-length hair. Besides being a popular hairdo that you can make yourself in the comfort of your home, it's also a great way to add fullness and texture to your locks in a matter of minutes.
It's very easy to achieve this look as long as you have curly hair and some bobby pins. Start by defining your curls with a styling product, and then style it up into a "puff" on the top of the head. Keep it in place with some bobby pins and voila you're ready to go.
You can rock this hairstyle irrespective of your age. Moreover, it's easy to do on your own and requires minimal time, making them perfect for rush hours.
10. French Braids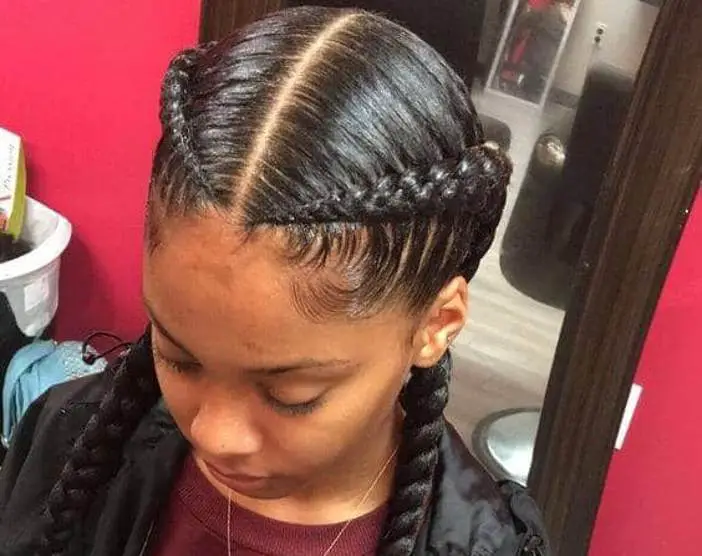 French braids are a simple and elegant way to style shoulder-length hair. Although they look best on straight or wavy hair that doesn't have too many layers, you can still achieve this style if you have curls.
Start by brushing your hair from the middle to the side before you start braiding. Then, cross one strand over the other and pull it in the opposite direction. Next, cross the new strand over and under in a diagonal pattern with the first braid strand. Continue this process until you reach the end of your hair and tie it off with a clear elastic band.
11. Cornrows
Cornrows are an ancient African hairstyle that was popularized in the United States during the 1980s. They are often confused with box braids, but the two are actually different. Cornrows are long narrow braids that start on the crown of your head and continue to the nape.
To create this hairstyle, start by parting your hair down the middle and comb it out so it's not tangled. Next, divide your hair into small sections and braid them one by one until they reach the back of the head.
SEE: Short Natural Haircuts for Black Females: 16 Classics for You to Try
12. Sleek Bun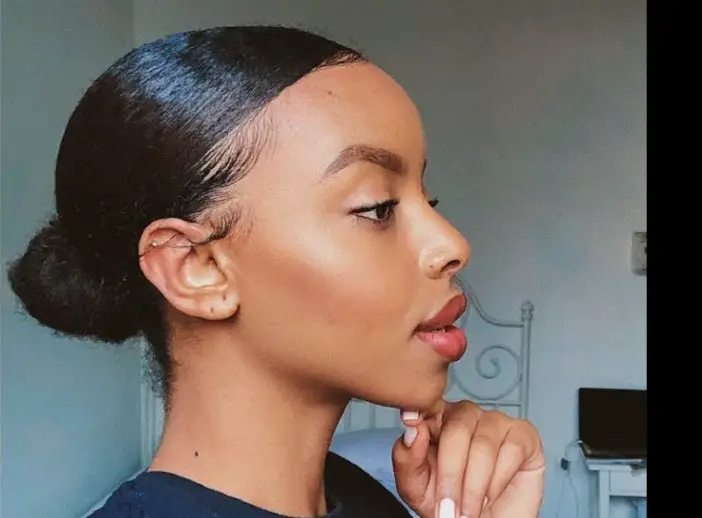 A sleek bun is a hairstyle where hair is pulled down and pinned at the nape of your head in a tight, round shape. This hairstyle is an easy way to keep hair out of your face and away from potential harm.
It's also a really great option if you have thick or straight hair. And, you can customize it to suit any event or occasion.
To create this stylish hairstyle:
Begin by parting your hair in the center.
Add some styling gel on both sections of hair to tame flyaway strands.
Take both sections of hair on either side of your head and pull them back into a low ponytail.
Tuck the ponytail neatly in an elastic band.
Twist hair clockwise until it forms a coil, then twist around the base of your ponytail to create a bun.
13. Flat Twists
The flat twists hairstyle can be styled in many different ways. You can create this hairstyle by taking small sections of hair and twisting them to the end. From there, you secure the ends with a bobby pin to create the desired look.
Flat twists are ideal for shoulder-length hair because it doesn't use any heat, which could damage your hair. This hairstyle is also perfect for all occasions, you can rock it on a night out, at work, or even to bed.
14. Space Buns
This is the perfect look for those days where you can't be bothered to style your hair. This hairstyle consists of two small buns on each side of your wear. It works well on any hair type, and it's just the perfect updo for medium-length hair.
It's important to have the right tools before you start this style so you don't have any snags or tears. You will need two clear elastic bands, one for the left part of your head and one for the right part. You will also need a styling comb and some bobby pins.
This hairstyle is very easy to do and takes about 15 minutes or less to complete.
Comb out your hair and part it in the center.
Create two ponytails at the top of your head and secure them with elastic bands.
Twist the first ponytail clockwise into a rope and curl to form a bun.
Repeat this process for the second ponytail.
You can loosen up some strands of hair for a more relaxed look
15. Pineapple Updo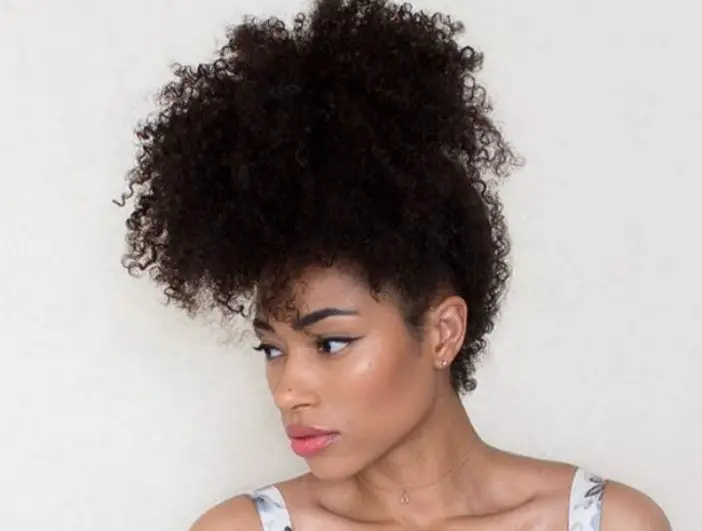 The pineapple updo hairstyle is a high hairstyle with hair swept up behind the head and arranged in a bun at the top of the head. Its name comes from the resemblance to a pineapple fruit, which has its top cut off and has been laid on its side to reveal its inner flesh.
The most important thing to remember when styling your hair in this manner is to start at the nape of the neck and work your way up to the crown of your head, arranging the locks as you go. Secure with elastic bands and some bobby pins for a perfect "I don't care" look.
SEE: Knotless Braids: All About the Trendy Hair + 18 Fresh Styles to Rock
FAQs
Can I style permed hair?
Yes, you can. But you need to wait for at least 1 week, as it will take about that time for the perming chemicals to fully bond. Leaving your hair loose for the first week will help to maintain your curls and prevent any damage to your hair.
What is the fastest way to style shoulder-length hair?
Brush your hair thoroughly and gather it into a ponytail at the top of your head. Next, secure with an elastic band and twist the ponytail around the base to form a bun. Finally, spray your hair with hairspray and you're good to go.
Can heat damage my hair?
Yes, it can. Heat damage can happen when you apply heat to your hair on a high setting. To prevent heat damage, it is best to use your styling equipment on a low setting or avoid them altogether.
Conclusion
For some, hair is just hair. But for people like us, it can be a point of fixation and self-esteem. There is a certain sense of pride and identity we feel when we can finally call ourselves someone who has found their perfect hairstyle.
So whether you're searching for a new "do" to cover up a bad hair day, or you just want to update your look, you can choose from any of these hairstyles to style your shoulder-length hair. They're quick, elegant, and will suit any personality or lifestyle.
They're also perfect for maintaining the health of your hair, as these styles do not require any heat. I hope that by reading this article, you can find your perfect hairstyle faster than I did.
Thanks for reading.
Africana fashion provides you with trendy hair articles to update your look.