Do you have colored hair? Improve your hair color by learning how to use purple shampoo.
If you haven't heard of purple shampoos before, it is natural to be confused. And if you have but don't know why you need it, stick around to know more about the color-preserving and enhancing product.
When it comes to hair colors, it gets brassy or fades after a while. For those with loud or bold colors with lots of yellow and grey, you might experience this brassy hair color after a while. Rather than get a touchup by your colorist, a purple shampoo is what you need to get back your shade.
If you want to get the best for your hair and color, find how to use purple shampoo the right way.
What Is Purple Shampoo?
Purple shampoo is a shampoo used to improve your hair color. It's a type of shampoo containing purple color pigment to balance and neutralize the brassiness, orangeness, and paleness in your hair.
The shampoo neutralizes colors and cancels the yellow undertone of your fading hair. The shampoo also color corrects and dulls the wild tones of your hair. This restores the mellow and bright shade of your hair color.
If you have a white or silver, bleached, or blonde hair color, you can use the shampoo to improve the color, dulling out the brassy and orange of the fading dye.
How to Use Purple Shampoo
Follow these steps to use your purple shampoo properly:
1. Choose your shampoo
Purple shampoos are usually opaque in color density. Therefore, if you want to pick a purple shampoo product, you need to buy one with a thick consistency. A high-quality shampoo will help maintain your hair color and reduce the yellow and brassy look.
You can opt for any purple shampoo among the best in online stores or go to a physical store to purchase one.
Furthermore, if you have bleached, blonde, grey, or silver hair, you should get purple shampoos with dark formulas with blue or indigo hues. Meanwhile, for paling light-colored hair, use dark purple shampoo to even out your hair colors.
2. Wet your hair
Treat yourself to a little shower time with your purple shampoo. Wet your hair under a shower as you would when you want to shampoo with a non-color enhancing shampoo.
It is advised you use lukewarm water or warm water to open up your cuticles and hair shafts. In addition, this allows your hair to absorb the color of the purple shampoo.  
3. Apply your shampoo
Apply ample shampoo gel to your hair and rub. Massage the shampoo deep into your scalp to lather from the roots. However, you should pay attention to your strands because of the yellow or brassy look.
The hair color or type of dye determines how you use the shampoo. For instance, fully dyed blonde hair should work on the roots and hair strands. Meanwhile, for highlights, focus on your colored strands.
4. Wait it out
After massaging the purple shampoo thoroughly on your strands, what's next is to leave it in for a while. It is recommended you leave the shampoo on your hair for 10 to 15 minutes for a sharp color effect.
5. Rinse it
After your set time, rinse out with cool water to close your cuticles and hair shaft. Dry your hair and use a conditioner as you would after your normal washing routine.
How to Use Purple Conditioner
A purple conditioner is a moisturizing product that is designed to rejuvenate your hair strands and bring back the dye color in your hair.
Naturally, you should use a purple conditioner after using your purple shampoo. The purple shampoo and conditioner usually come as a set to create the perfect hair color restoration.
If you want to use a purple conditioner, follow these simple steps:
After drying your hair damp, apply your purple conditioner.
Massage deep into your hair.
Wrap with a plastic/seran wrap or wear a shower cap for 20 minutes.
Rinse the conditioner out with water after set time.
Moisturize your hair with oil to seal the moisture in.
Style as you want.
SEE: Protein Treatment for Hair: How to Redefine Your Weak Hair With It
How to Use Purple Shampoo to Tone Hair
You can also use purple shampoo to tone your dyed hair color. Well, purple is in a way a toner. However, it is used for mostly toning pale blonde and yellow hair. Therefore, if you have dull blonde or gold hair, you can use a purple shampoo to get back your color.
Additionally, you would need lemon to balance your hair's pH level and get as much color in your strands as it can.
How to tone hair with purple shampoo:
Apply lemon juice to your hair, massaging the juice deep into your strands.
Leave the lemon juice for about one or two minutes then you rinse off.
Apply your purple shampoo and lather.
After this, leave the shampoo for one to five minutes.
Rinse off with cold water.
Apply your moisturizing purple or toning conditioner.
Leave the conditioner for the stipulated amount of time.
Rinse off and moisturize with oil or other another styling hair product.
Your blonde or gold hair would get its vigor and vibrant color back without you having to go to your colorist for a toning touchup. Nonetheless, you have to keep these in mind when using a purple shampoo to tone your light-colored hair:
The richer your hair color, the longer the shampoo stays on your hair strands.
Always use a moisturizing conditioner and oil because a purple shampoo can dry your hair strands.
You might not get back your hair color until a few wash. Therefore, you need to be patient with the shampoo treatment.
Can You Use Purple Shampoo on Dry Hair?
Purple shampoo can be used on dry hair too. You can start by applying the shampoo to your hair then leave it in for about 20 minutes before heading to the shower to wash off.
This method also works with highlights and stripped hair. However, this is extremely drying. As a result, you have to hydrate and moisturize your hair without fail after shampooing with the purple treatment.
Furthermore, the color spreads unevenly. Therefore, you have to do it yourself by sectioning your hair and coating each section. Also, the shampoo should be specifically applied to your problem areas; that is, focus on the parts of your hair that have more brassy and yellowish tones.
SEE: Protect Your Hair's Natural Oil With Sulfate-Free Shampoo
Frequently Asked Questions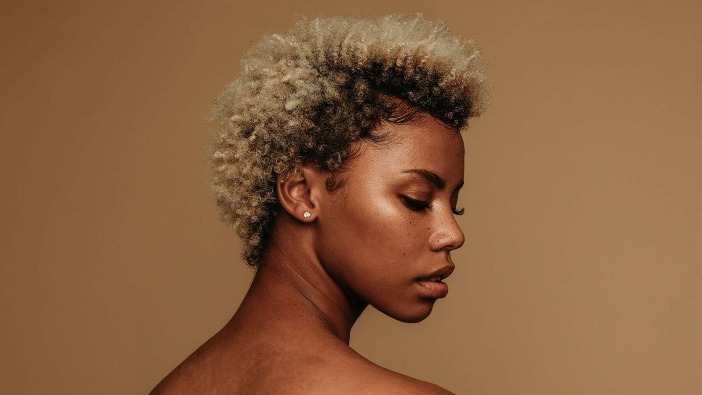 Can you use purple shampoo for your wigs?
Yes, you can. You can use purple shampoos for any type of wig. Natural and synthetic wigs can be treated with purple shampoos.
The procedure is just the same when you are washing your wig. You leave the shampoo on your wig for five minutes before washing it off.
SEE: Things You Should Decide on Before Buying Your Lace Wig
How often should you use a purple shampoo?
Once a week. You should use the purple shampoo once a week to avoid overdrying your hair. The shampoo should be used just the same way you use other types of shampoos.
You can also use purple conditioners to treat your hair in between hair washing days. The conditioners would keep your hair moisturized, strengthened, and shiny.
What hair colors are good for purple shampoos?
The colors suited for hair shampoos are colors purple cools in the color wheel. They include: yellow, grey, pink, lilac, white, grey, and gold.
These colors are opposite purple, and will easily change when mixed with purple. That's why the deep color is used to tone and bring the color back to your hair.
Can brown hair colors use purple shampoos?
Yes, they can. Brown and dark hair colors can use purple shampoos too, but it is not necessary. The shampoo has little to no effect on dark hair colors.
This is why black and brown hairs are not advised to use purple shampoos. Nonetheless, you can use purple shampoo if you want to bring some deep color shade to your hair.
On the other hand, deep bright colors like red and burgundy do not need purple shampoo because they are not complementing colors.
Conclusion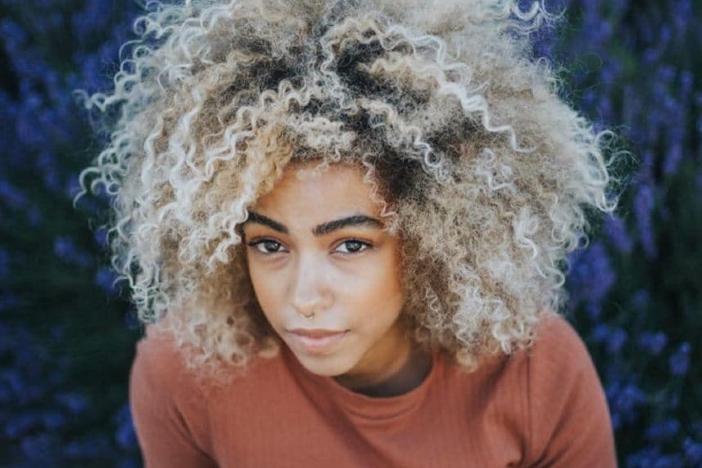 Purple shampoos are important to color-treated hair. You need them to keep the brassiness and yellow tones out of your hair. Furthermore, it brings back the rich shade of your hair.
Purple shampoos are also important because they can be used to tone blonde hair. Therefore, those with blond highlights and dyed hair can use it to brighten their hair color gradually.
Moreover, it does not only benefit brightly colored hair, dark hair can also use it to deepen its hair color, giving the hair a rich purple hue. If you don't want to go for the hair dye style, you can use purple shampoo to give your hair a bit of mystery.
So if you need something to boost your hair color, purple shampoos are ready for use.
Thanks for reading.
Africana Fashion provides helpful hair care articles to improve your healthy hair lifestyle.