In a bid to get the best for your hair, you try all sorts of natural and store-bought products. Castor oil is one of such. However, before your coat your hair, you have to ask the question, is castor oil good for hair?
The hair treatment comes in various forms, and of the routines and regimens we practice, natural oil shouldn't be overlooked. So which oil are you going for?
I'm sure castor Oil comes might have crossed your mind, which is why you are on this page. You definitely need to know what makes it different and sets it apart from other hair oils. 
Is Castor Oil Good for Hair?
Yes, Castor oil is good for hair. You need it in improving hair health, improving hair shine, providing an anti-inflammatory shield, and others.
Castor oil is a natural vegetable oil derived from the seeds of the Ricinus communis plant or commonly called castor bean. The plant's birth home is in East Africa; however, the seeds have spread all over the world, especially in Southeast Asia.
The oil is used mostly as a laxative to relieve the stomach with its antibacterial and antimicrobial properties. Furthermore, it also relieves the skin of issues like dermatosis or redness.
If it is a wonder to the body and skin, is castor oil good for hair then? You can find the answers with the benefits below.
1. Treats thinning hair
There are several causes of hair loss; however, one of the most common is alopecia. Castor oil is known to help if you have thinning strands. The oil helps to fill the scalp with its thick oil.
Therefore, if you want to improve your hair's outlook, use castor oil. However, there is no scientific backing on castor oil treating hair loss and gaining back hair length. You can follow up on this below.
2. Provides protein to the hair
Castor oil is rich in essential protein, which, in turn, helps to maintain strong strands. For those with weak hair strands, you can rejuvenate your strands with castor oil.
Additionally, it helps high porosity hair keep its hair down and seals moisture in the cuticles, helping it stay nourished and healthy.
3. Reduces scalp inflammation
Castor bean is rich in anti-inflammatory components. It contains ricinoleic acid, which is a fatty acid. This helps in treating dry scalp. If you have inflamed scalp due to dandruff or humidity, castor oil soothes your scalp.
It can also be used to calm your scalp when you experience an itchy scalp.
4. Shines your hair
Natural oil gives your hair a glossy finish, and castor oil does not disappoint on that front. You can use castor oil to increase your hair's shine and define your curls.
Furthermore, the oil is a thick oil that coats your hair, protecting your hair from harmful properties. You can use castor oil to define your thick curls if they are type 3 hair or type 4 hair.
However, castor oil is greasy and builds up in the scalp if left for too long.
5. Moisturizes
Castor oil has deep moisturizing properties. The oil can be used to also lock in moisture gained. It enriches your follicles with enough nutrients to keep them flourishing. It also boosts blood circulation when you massage the oil using hot oil treatment.
The fatty acid present in castor oil keeps your scalp and hair hydrated. In addition, castor is a humectant, which it absorbs moisture from the surrounding. You can use the thick oil for an ultra-hydrating boost of your hair cuticles.
6. Improves overall hair health
Castor has nutrients that are essential in maintaining hair health. The oil is also inexpensive; therefore, it is easy to keep. Furthermore, it is natural or 100% organically made. You do not need to worry about additives or chemical preservatives.
This makes it the right oil to preserve your hair's health.
The Theory of Castor Oil and Hair Growth
There are speculations, claims, and detailed research on the benefits of castor oil to hair growth. While castor oil is good for hair, does it help in hair growth?
Although it has been claimed that castor oil hair grows hair, there is no scientific backing or evidence to prove castor oil directly influences hair growth.
This creates a conundrum, because it has been proven to have nutrients and properties that aid hair growth, but not the actual growing of hair.
According to board-certified dermatologist Dr. Sheel Desai Solomon, "The scientific evidence surrounding castor oil growth is lacking.
"It does, however, enhance and increase the absorption and effectiveness of other products," she finishes.
Board-certified dermatologist and Residency Program Director at The George Washington University School of Medicine and Health Sciences Adam Friedman, M.D., FAAD, supports this too.
"While castor oil does have antimicrobial properties which may be useful to the scalp, there is zero evidence that it is helpful to hair growth," he says.
Nevertheless, this does not disprove the fact that castor oil is good for hair. Therefore, if you want to use castor oil, you will certainly be getting healthier hair, moisturized strands, and defined hair curls.
Moreover, if the right conditions are set with castor oil, your hair has a better chance of growing. As a result, there is no reason not to use castor oil if you want hair growth results. Notwithstanding, this should be paired with the right hair routine to keep your hair in a healthy and growing phase.
SEE: How Fast Does Hair Grow: Find Out How With These 13 Tips
How to Use Castor Oil for Hair
According to board-certified dermatologist Rachel Nazarian, you need to use castor oil in moderation due to its thick consistency. Although it is safe to use, excess oil in your scalp could build up residue and block your roots. This, in turn, stops oils from flowing freely in your hair.
You can use castor oil for the following hair routines:
Pre-poo
If you have extremely dry hair, you should start with pre-pooing your hair if you need hydro-boost. In addition, this gives your hair the needed moisture and coating to prevent shampoo from stripping your hair off.
Steps:
Section your dry hair.
Coat each sections and subsections of your hair with appropriate amount of castor oil.
Only coat your hair with a thin layer of castor oil.
Massage and gently detangle your hair with your fingers.
Finally, use shampoo to wash the excess oil and grime off your hair.
Your hair would retain some oil after shampooing, thereby retaining moisture in your cuticles.
Hot oil treatment
You can use castor oil for hot oil treatment. The steps are easy and do not require too many tools. Hot oil treatment helps extremely frizzy hair that needs moisture.
It is also used for thick and dense hair. The hot oil easily slips through thick and dense hair.
Steps:
Heat your castor oil indirectly by placing a container in a boiling water.
Section your hair.
When the oil is warm, apply it on your scalp; it should be mildly warm so it can sit on your scalp.
Massage your scalp with the oil.
Leave it in to absorb; wait for 20-30 minutes.
You can use a plastic wrap or a shower cap to cover and preserve the heat for as long as possible.
Rinse off the oil.
Dry scalp treatment
If you experience dry scalp, use castor oil to boost moisture into your scalp to prevent dandruff and scaly scalp.
Steps:
Cut your hair into sections.
Use an application brush or your hands to apply the oil into the sections.
Massage your scalp thororughly.
You can sit under a steamer for 30 minutes or wear a shower cap for about two hours.
Rinse off the oil after treatment with water only.
SEE: Rice Water for Hair Growth: How to Use and Benefits
Problems With Using Castor Oil for Hair
Asides from the fact that there is no scientific backing or evidence that proves castor oil helps with hair growth, castor oil will help your hair. This might discourage people who have hair growth in mind.
Additionally, it is thick and greasy. The oil could build up on your scalp, hindering oil and nutrient spread to the ends of your hair.
Similarly, the oil could irritate or trigger an allergic reaction. It's best to patch test the oil on your skin or a part of your hair before using it.
SEE: Jojoba Oil's Multi-Purpose Benefits and Uses for All Skin Types
Frequently Asked Questions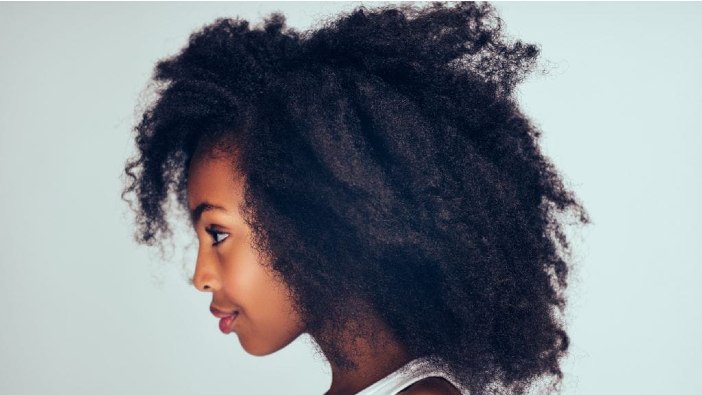 Is castor oil good for my eyebrow and eyelash hair?
Yes, it is. You can use castor oil on your eyebrow and eyelash hairs to keep them moisturized and shiny.
However, you should be careful when applying it to your eyelash. The oil should not slip into your eyes; it could damage your corneas. Furthermore, it could clog pores around your eyebrow area, leading to a breakout.
As a result, use the oil in those sensitive areas with caution.
What is the best castor oil to use?
Jamaican black castor oil. The oil is more concentrated and nutrient-rich.
This is the most common castor oil used for hair treatment. It is thick and made with roasted castor bean and ash gotten from the roasted process. The oil is good for thick and dense hair.
On the other hand, I recommended you choose cold-pressed oil if you want organic oil. It is in its most organic and purest form. Furthermore, the formula is thin and light, great for lightweight hair.
How often should I use castor oil?
Once or twice a week. You should use castor oil to treat your hair for deep conditioning or to reduce inflammation and itchiness.
Conclusion
While castor oil has not been proven to directly influence hair growth, it does undoubtedly help with overall hair health. This reason alone makes the oil a valuable hair product to keep with you.
You can use the oil to shine your hair, moisturize your hair, and prevent inflammation in your scalps. Furthermore, the oil is soothing when you use it for hot oil treatment.
Consequently, if you seek to improve your hair's outlook and keep it healthy, castor oil is the needed oil choice.
Thanks for reading.
Africana fashion provides relevant hair care guides to improve your hair goals.