Having great skin is a skill that one should not take for granted. You have to care for it, if you have it, and work for it if you don't. But when it comes to makeup, having handy tips for your gorgeous skin is a plus.
If you are one of the lucky ladies who have good even-toned skin, you have to be careful of what gets put on your face.
This is because not only do you have to protect it, you also have to ensure that it stays vibrant and elegant. Knowing what works for you is a plus and these makeup tips for gorgeous skin are sure to help you glide through.
Contrary to what you may think about gorgeous and glowing skin, it needs to be worked for, it is not naturally given.
Sure, some women are born with clear smooth skin that is also tough and can withstand anything more than others. But if it is not taken care of, it will wither and become hard.
If you also use makeup with your nice smooth skin, there are some things you should take note of when it comes to using the tools and colors.
These tips will guide you through getting your skin shining with the basics. It will also help you maintain good clear skin, even with the added layer.
Makeup Tips for Gorgeous Skin
1. Always prepare your skin
This is the first rule when it comes to applying makeup. If you are a makeup lover, you will know that healthy skin needs less makeup.
So the more you properly cleanse, hydrate, and exfoliate your skin, the more you won't have to use a concealer or foundation.
2. Use a face primer or moisturizer before using your foundation
You already have good skin, and you have to keep it looking clean. Applying a primer to your face first will help your concealer and foundation glide smoothly.
The good thing about a primer is that it is oil-free and even better for oily skin. You can use your foundation a minute after applying your primer.
An alternative is a good moisturizer. A moisturizer will keep the skin plump and fill the expression lines and pores, and wrinkles. That way your foundation will not settle in them.
3. A concealer comes before foundation
Applying a concealer first means you need too much foundation. Conceal the areas under your eyes, along with the nose, and on the chin.
Pay attention to the areas with red and black spots around the nose. You can dot the spotted areas and check the mirror to see how bright your face has become.
4. Try not to use full foundation coverage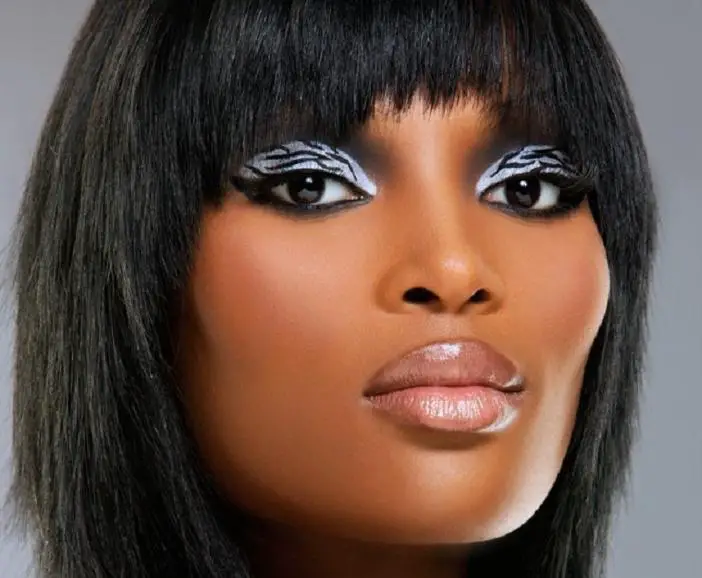 Getting a cake face is something you should avoid with your skin. Not everybody needs to apply full foundation coverage on their face.
You should apply foundation to areas where you have uneven skin – usually around the nose area- and if you have patched cheeks, you can apply the foundation there as well. Opt for a BB cream for a more natural and lighter coverage than the foundation.
5. Blend your foundation correctly
A lot of people fall short in this area. If you want even coverage, you should use the right foundation brush.
Start at the center of your face first, before blending outwards to the other areas. You should make sure not to forget your neck area so that people won't see where your foundation stops.
6. Proper formula and color will go a long way
When choosing a makeup foundation and powder, you should choose a color that goes with your skin tone as close as possible.
Rather than darken your tone with a foundation, use a bronzer to create the sun-kissed effect. You have to know what color your complexion is during seasons and work accordingly.
The type of skin you have should also determine what type of makeup you use. Do you have dry skin? Try makeup with a hydrating formula. Oily skin should naturally go for a matte foundation.
SEE: What Is a Makeup Primer? This Is What You Need for Long-Lasting Sheeny Makeup
7. Use a brush, sponge or your hands
How you apply your foundation is based on what suits you, there is no right or wrong way.
If you are using a brush, make sure to let the brush get to every angle and corner of your face.
To get to the areas, you can put a lump of BB cream or foundation on the back of your hands and dab your brush with it, then apply it on your face.
If you are using a sponge or beauty blender, apply the BB cream or moisturizer by dabbing the sponge on the lump on the back of your hands and work your way through by dabbing lightly on your face.
And when it comes to your hands, glide the creamy mixture on your face with ease to make the foundation or tinted moisturizer blend into your skin.  
8. Don't throw out your wrong shade concealer and foundation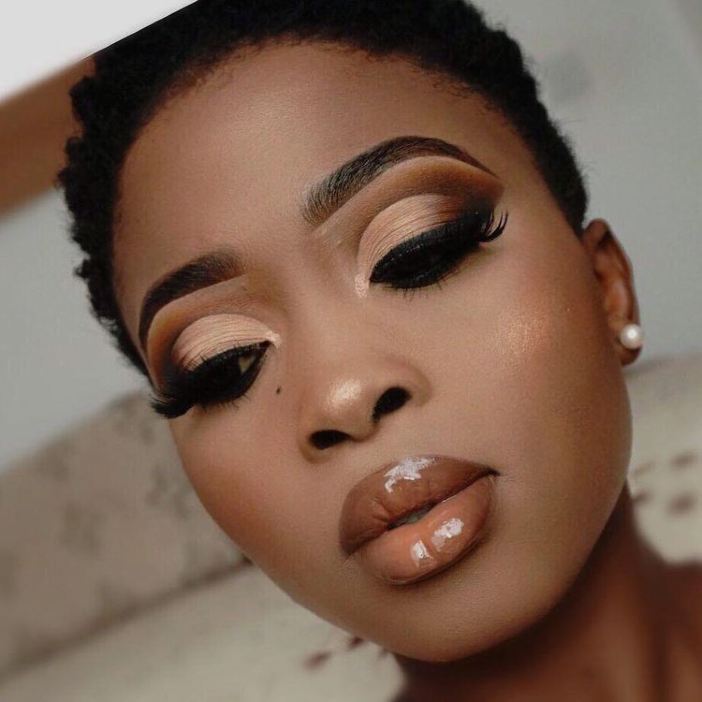 Knowing what shade goes with your complexion is an important tip that must always be reiterated.
If you finally found your concealer and foundation shade, this is good for you. But that doesn't mean you have to throw out other shades.
For instance, people with dark skin tones have different shades on their bodies, so it is best they mix and match the colors to create a perfect hue.
9. Conceal your under-eye dark circles
When applying your concealer for your dark under-eye circles, you tap and not run the makeup product like you would a foundation or sunscreen.
And it is best you go for colors two shades above yours to get a clear finish.
10. Use the highlighter effect to get your skin to glow from within
You can try applying different highlighters on different spots on your face to get a glow from within.
Mix and match the different color shades, one warm-toned and one cool-toned highlighter.  The major areas to apply the highlighter are your cheekbones, brow bones, and high points of your face, the inner corner of your eyes, and the bridge of your nose.
11. Try on makeups with bronzer
Bronzers are there to keep your face looking warmed and sun-kissed. Use a big makeup brush to give your face a light touch.
Apply the bronzer on your forehead, cheeks, and nose – the area the sun touches the most. If you want a more popping look, use a creamy blush on your cheekbones, and then blend well.
12. Keep your natural oils
 If you have oily skin, don't try to mattify your face to the max. You should use your natural oils to keep your face looking sheen.
After putting on your makeup, just powder your nose and chin. Also, remember to keep blotting tissues with you for excessive oil blot.  
13. Finish up with a face mist
This is one of the makeup tips for gorgeous skin that must not go ignored. To get a dewy non-caked face, finish up your makeup look by spraying some mist. You could also use a moisturizer to get that perfect look.
SEE: What Is Baked Makeup? This Is What It Is and How to Apply
14. Ashen look must go
If you have dry skin, the best you can do is be proactive before your skin gets ashy. To combat this, use a cream highlighter.
And when you notice you have ashy skin, apply concealer on the parts that tend to be darker than the rest.
15. Wear a blush
Whether you are dark-skinned or light-skinned, blush is meant for everyone. If you are dark-skinned use blush of coral, rouge satin, or dark dusty rose colors.
If you are light-skinned, you can opt for colors in red or pink.
Gorgeous Skin FAQs
What is a gorgeous skin?
Gorgeous skin is skin that is healthy and gives a natural glow. This skin has a natural shine that illuminates the body with or without makeup.
Contrary to what people think, you have to work for gorgeous skin. Your skin can lose its complexion shine with effects like stress, lack of sleep, age, and even diet.
Gorgeous skin products
To get your skin looking gorgeous and shining you have to use products to protect your pores. Even when you are hit with a few effects, your skin can bounce back almost immediately.
Cleanser
A cleanser helps to clear your canvas by removing grime, dirt, and debris from your face thoroughly.
You can use it in your morning skincare routine or nighttime routine, but it is essential you cleanse your face after you wake up and sleep at night.
This way the oils, dirt, and pollution that clog your skin pores can be removed. a good example of a cleanser is Neutrogena Fresh Foaming Facial Cleanser & Makeup Remover.
Exfoliant
You need to exfoliate your skin to clear the dead cells of your skin and also unclog your pores. This will help in creating a glowing skin tone.
You can exfoliate two to three times a week to get a gorgeous skin glow up. Paula's Choice Skin Perfecting 2% BHA Liquid Salicylic Acid Exfoliant, Gentle Facial Exfoliator for Blackheads, Large Pores, Wrinkles & Fine Lines is good if you want to clear aging dead cells.
Brightening serum
A brightening serum with vitamin C is essential to boost the immune system. It can give you glowing skin and clear your spots.
It will also brighten your skin, especially in places that are darker and need much help in getting a glow up. Get your skin bright with TruSkin Vitamin C Serum for Face with Hyaluronic Acid, Vitamin E, Witch Hazel.
Moisturizer
This is one of the most important cosmetic products you need. Keeping your skin hydrated and moisturized will get it to shine.
If you don't, you might experience a dry or dull complexion. You can opt for the moisturizer that suits your skin type, age, or skin condition but make sure to keep your skin hydrated always.
A good moisturizer is Farmacy Honey Halo Ceramide Face Moisturizer Cream – Hydrating Facial Lotion for Dry Skin.
Retinol
Retinol is a derivative of Vitamin A, which gives you firmer skin and also heals the skin. It also helps to boost collagen production and straighten the skin.
Retinol can be sold over-the-counter so you don't need a prescription for it. You need retinol to clear and smooth your gorgeous skin.
LilyAna Naturals Retinol Cream for Face is good for clearing out wrinkles, and fine lines.
Highlighter
A good highlighter works well even when you don't need too much makeup. It will give you a natural shade, even when you are going with minimal everyday makeup.
You can opt for a cream highlighter if you have dry or combination skin. And you can opt for a mattifying highlighter if you have oily skin. Shimmer Highlight Powder Palette will help to contour your facial angles.
Conclusion
Makeup tips for gorgeous skin are essential to keep your skin glowing.
Knowing how to use foundations in specific areas of your face and also keeping your concealer at a minimum will protect your pores. But before applying all these you need to use a primer.
Highlighters are essential natural makeup products you have to have handy with you.
For you to have great skin, a cleanser, exfoliator, and brightening serum are essential to keep your skin always glowing. So try to learn these tips and keep them with you as you achieve the perfect makeup for gorgeous skin.
African Fashion caters to your needs to look gorgeous with tips, guides, and articles on beauty and skin routines that will help you stand out.