Skincare is very important to black women. The French got wind of this and blessed us with a multi-purpose skin tonic, micellar water.
France is home to great skincare brands and black women love great skincare products.
The three-in-one water-based cleansing liquid has become a beauty secret of models, celebrities, make-up artists, and dermatologists. 
This facial cleanser could be mistaken to be toner or essence. However, it is quite different from them.
You certainly have heard a thing or two about this multi-purpose facial cleanser. To clarify what you've heard here is all you need to know about micellar water.
What Is Micellar Water?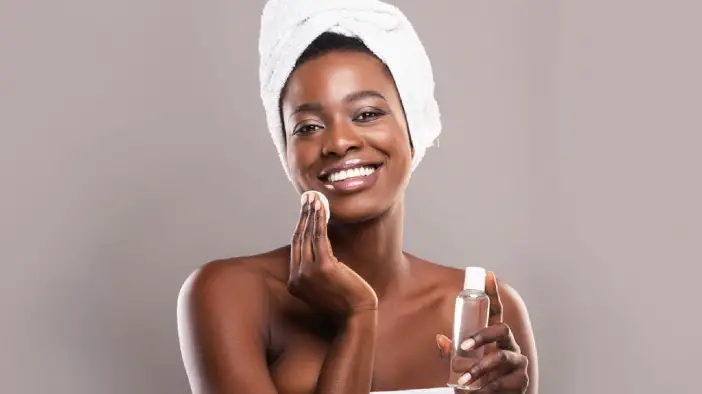 Micellar water is a multi-purpose facial cleanser that effectively removes makeup, dirt, and oil. That is to say, it clears pores while moisturizing and toning the skin.
Although this ultra-gentle formula looks and feels like water, it contains tiny elements called micelles. Micelles are lipid cleansing molecules that trap impurities. Also, they lift impurities from your skin without stripping your skin of its natural oils.
In addition, this skincare-made-easy product does not require a rinse-off after application. This is why it is an excellent option for traveling, and the gym. It gives you the luxury of removing makeup from the comfort of your bed. 
The main ingredients are purified water, moisturizers like glycerin, and mild surfactants that join together to form micelles.
5 Benefits of Micellar Water
1. Skin Hydration
Most brands contain hydrating compounds like glycerine which is a very good skin moisture retention compound. Glycerin effectively restores hydration to irritated skin and enhances the skin's natural barrier function.
The mild surfactants present in this formula work to put oil and dirt together by using their lipophilic ends to attract oils.
Micelles also have hydrophilic ends that attach to the cotton ball. As a result, the skin is left hydrated after cleansing.  
2. Treat Acne
Redness or swelling is caused by inflammation which is a result of skin pores being clogged by oil or bacteria. This inflammation could progress to pimples.
The oil removal and skin pores clearing mechanism of micellar water functions to reduce acne breakout and prevent acne from getting worse.
3. Effective makeup removal
Micelles molecules are fatty molecules that follow the oil attracts oil principle. It picks up sebum, dissolving dirt and long-wear makeup. This formula leaves your skin feeling fresh and clean. 
4. Good for all skin types
Glycerine, one of the main compounds, has been shown to reduce inflammation and skin irritation. That is, there is no fear of whether you have dry, oily, or normal skin. This incredible formula has been made to suit any skin type.
5. Very Portable
This three-in-one skincare product meets the need of two or more other bottles of skincare products. Because it functions as a makeup remover, cleanser, and toner; it creates free space and reduces clutter. 
It comes in a portable bottle that is convenient, easy to use, and carry about.
How To Apply
Application is not a herculean task. All you need is a cotton ball or cotton pad.
Douse micellar water onto your cotton ball or cotton pad and lightly swipe across your face as you wipe off dirt and makeup.
Unless you're doing a double cleanse, there is no need to rinse with water. And, be careful not to scrub your skin with cotton wool or pad as this may irritate your skin.
How to Use Micellar Water
The functions of micellar water range from being used as a morning facial cleanser to being used to retouch makeup. 
Three purposes have distinctly marked this formula and separated it from every other cleanser.
1. As a Facial Cleanser
Micellar water can be used as a light face wash. Its lightweight formulation makes it easy to apply. Minimalists and people with busy schedules have it tailored to suit their need to speed up their skincare routine.
Other facial cleansers leave your skin oily. This multi-purpose cleanser, on the other hand, leaves your face mattified.
It gently cleanses and removes makeup from your eyes and face in one step. Its alcohol-free formula makes it safe to use around the eyes. 
This formula effectively removes surface-level grime, keeping your skin hydrated, nourished, and refreshed without stripping your skin of its natural oils.
Micellar water offers a simplified skincare routine, cleansing skin in one go without running water and neutralizing harmful skin toxins.
2. As a Toner
Micellar water cannot be called a toner because it does not contain alcohol. However, it has been formulated to function as a toner. Toners are used in the second stage of cleansing after you may have cleaned your face with a cleanser.
Micelles can increase skin permeability and allow this cleanser to draw out oil from skin pores as toners do. This formula functions as an all-over toner that cleanses and tones the skin effectively. It combines gentle cleansing care with skin balancing and hydrating benefits. 
Micellar water, being alcohol-free, does not contain oil-strippers which are present in toners and are capable of stripping your skin leaving side effects.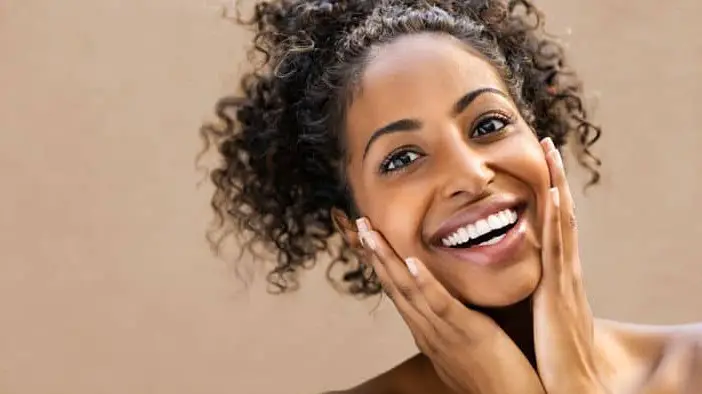 3. As a Moisturizer
Micellar water is formulated to moisturize skin. It doesn't cause skin dryness like other cleansers. This property is what makes it ideal for acne-prone skin. 
For instance, when skin pores are clogged with dead cells, oils, and dirt; sebum, which the skin produces from the sebaceous gland as a natural moisturizer will not be released. Consequently, there will be acne breakout.
Further to say, sebum buildup leads to the development of whiteheads or blackheads. 
Most people believe that stripping the skin of oils can stop breakouts, meanwhile, it can lead to irritation and dryness which can lead to skin inflammation. Therefore, acne-prone skin needs to be kept moisturized.
Consequently, when your skin pores are cleared, sebum is released. In other words, the chances of skin acne are lessened.
Read Also: Best Acne Treatment
Pros of Micellar Water
1. Simplified skincare action
Micellar water can be used without running water. Its simplified skincare action allows you to comfortably use this formula anytime and anywhere. You can toss a small bottle in your gym bag for a quick post-gym cleanup or in your small bag for a mid-flight cleanup.
2. Minimized risk of skin barrier damage
Micelles, the tiny cleansing bubbles, attract oils and impurities and lift them from the skin without ridding the skin of its essential natural oils. This protects the skin's lipid barrier from damage.
3. Good for a makeup retouch
This facial cleanser is great for makeup retouch except for your eyes. All you need to do is swipe it all over your face and reapply the foundation.
4. It is gentle
Some cleansers leave the skin feeling charred and causing irritations. This hydrating facial cleanser leaves your skin feeling soft and clean, without an obvious residue.
5. Good for makeup fix
You can douse a damp pad with micellar water. Then, gently pat under your eyes to clear that eyeshadow powder fallout, lipstick, or eyeliner mistake.
Cons of Micellar Water
1. Different brands, different ingredients
Some brands might contain ingredients like alcohol, fragrances, and preservatives. These substances are likely to cause irritations on sensitive skin.
2. Presence of surfactants
Surfactants could remain as residues and block the next step of the skincare routine. This makes serums less effective.
3. No deep cleansing
Micellar water only reaches the skin surface and then stays there. Therefore, it could just be moving dirt, oil, and grime around instead of taking them off the skin.
Best Micellar Water Brands
Micellar water is formulated to suit any skin type. To find the best brand for you, you need to first identify your skin type. Whatever your brand choice, be sure to choose one that maintains skin balance. Certainly, one that easily cleans your face, and keeps it hydrated and nourished. 
Micellar waters are astringents-free. However, it is still a good idea to get a formula that perfectly suits your skin.
1. Bioderma Sensibio H2O Micellar Water
The Micellar technology was originally developed by Laboratoire BIODERMA. This cleanser is alcohol and fragrance-free. 
Bioderma Sensibio H2O Micellar Water is adapted to suit all skin types. Therefore, it is the best option for sensitive, normal, and dry skins. It has a soothing finish that helps to repair stubborn oily skin.
2. Garnier SkinActive All-in-One Micellar Cleansing Water 
This pocket-friendly yet effective cleanser works well for all skin types, including sensitive skins. It is also alcohol, fragrance, sulfates, silicones, and paraben-free.
Garnier SkinActive Micellar Cleansing Water effectively takes off eye makeup. It leaves your skin with a matte finish and no greasy residue.
3. Simple Kind To Skin Micellar Cleansing Water
Simple Micellar Water can immediately boost your skin's hydration by 90% and unclog pores. This is one of the best cleansers for oily, sensitive, and acne-prone skin.
It cleanses without greasy residue and does not contain ingredients that can cause irritations.
4. Lancôme Eau Fraîche Douceur Micellar Cleansing Water
This French refreshing cleanser with gentle micellar technology instantly removes makeup in one step. As a result, your skin is purified, toned, and revitalized. Lancôme Eau Fraîche Douceur Micellar Cleansing Water is suitable for all skin types.
5. L'Oreal Paris Micellar Water 
This fragrance-free formula is water-light and easy to distribute across the face with a cotton pad. It easily removes dirt, oil, and waterproof makeup without harsh rubbing or pulling at the skin. 
L'Oreal Paris Micellar Water suits normal to oily skin and is gentle on the skin. It cleanses and leaves your skin purified and looking mattified.
Read Also: Retinol For Dark Skin: Is It Safe? [Expert Guide]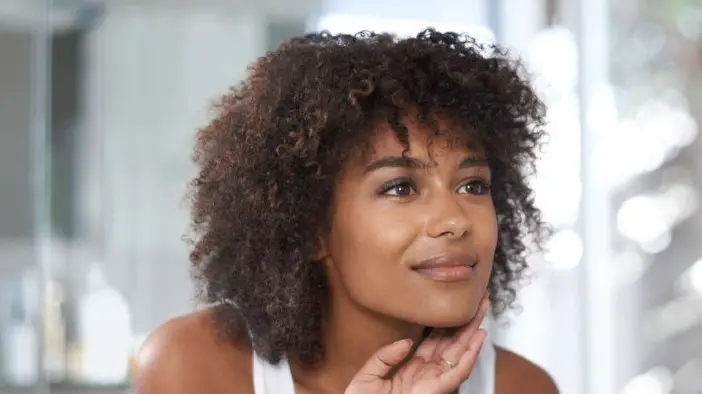 Frequently Asked Questions
How many times a day should I use micellar water?
Most importantly, micellar water should be used in the morning as a cleanser, and at the end of the day to remove makeup.
Is micellar water a toner?
No, it is not a toner. However, it is formulated to function as a toner. 
Is micellar water good for acne?
Yes, it is good for acne because it clears skin pores. This aids the release of sebum.
Can I use micellar water to remove sunscreen?
Yes, it effectively removes sunscreen just like any oil-based cleanser.
Can micellar water replace cleanser?
Yes, it can. It is a great morning cleansing formula and removes grime and makeup in the evening without stripping the skin of its oils.
Conclusion
Micellar waters have been available in France for over a hundred years. The old technology, however, is still able to meet the recent need for beautiful skin.
Other facial cleansers contain harsh foamy solutions. Micellar waters, on the other hand, are quite mild. They are very effective cleansers that do not leave behind chemicals that can irritate the skin.
In addition, each of the brands is specifically made for different skin types. So, they effectively maintain the integrity of the lipid skin barrier.
Micellar cleansing water is simply, skincare simplified. If you have been contemplating a step up to your skincare routine, I think this might just be what you are looking for.
Thanks for reading. Africana Fashion provides skincare articles that you need for the perfect glow.