One thing I love about my dark skin is its complexity. There are different shades from light to medium to deep dark skin tones. So you have to watch out for tips on how to use makeup for dark skin tones.
Makeup is not rocket science, but it can get complicated when not done right. It's difficult already to find the right shade for your skin tone. Applying it correctly is another skill you have to hone, especially as a beginner.
This is why it's essential when going into makeup to have key points tucked close to you to make the application and your makeup journey an easy transition.
So I would be pointing out makeup hacks for dark skin tones for every beginner as outlined by popular makeup artists.
MUAs Makeup Hacks for Dark Skin Tones
1. Complexion is not the same
The starting point of makeup for beginners is to realize the skin complexion is not the same shade.
Celebrity makeup artist AJ Crimson says, "Women perceive that they are one color all over, which is not true. Once they dispel this myth, they have a better chance of finding the right foundation."
He further mentions that starting at the center of the face, which is the lightest point, makes it easy to contour and highlight the face at the same time. Besides this, it sets the tone of the skin for a natural look.
Also, it makes it easier for you in following a blueprint of matching your foundation with the different shades of your face.
You can also mix shades of foundation and concealers to get the right one for your dark skin complexion. This actually makes a better combination, and you realize your skin is adaptive to your makeup shade.
2. Test shades before picking one
Celebrity makeup artist, Ashunta Sheriff, says to always swatch test your makeup products on your jawline before buying. "The jawline is tried and true," she says. The color that melts effortlessly into your skin is the right one for you.
When you swatch test, you are saving yourself from buying the wrong makeup foundation. Furthermore, go for brands that offer a wide range of colors. It makes it easier to find the right foundation shade.
3. Color Correct
The face has conditions like hyperpigmentation or discoloration. This is normal. The chin and mouth areas are mostly affected by this. Therefore, you need to cover them properly with your foundation or concealer.
Makeup artist Keita Moore says color-correcting (or more simply described as concealing) your face with a shade the opposite of your color spectrum (orange or peach) will help your discoloration.
He states that you need to color correct before using foundation. According to him, "discoloration is still visible under a foundation. You need to correct the area with an orange color corrector, then add a little foundation on it."
4. Match with your undertone
Moore further states knowing your undertone is one of the essential makeup hacks for dark skin tones. As a beginner, you have to know your skin undertone.
Undertones are the colors beneath your skin; they naturally glow from within. Undertones are hard to figure out but are helpful when you know them.
According to Moore, "the best way to find your undertone is to wear a white shirt and stand against a white wall. With the natural sunlight, take a picture of yourself. You'll see clearly if you have yellow, red, neutral, or olive skin undertone."
Once you determine your undertone, buy products that cater to it. One of such products is Fenty Beauty Pro Filt'r Soft Matte Longwear Foundation. It has the same shade with different undertones for foundations.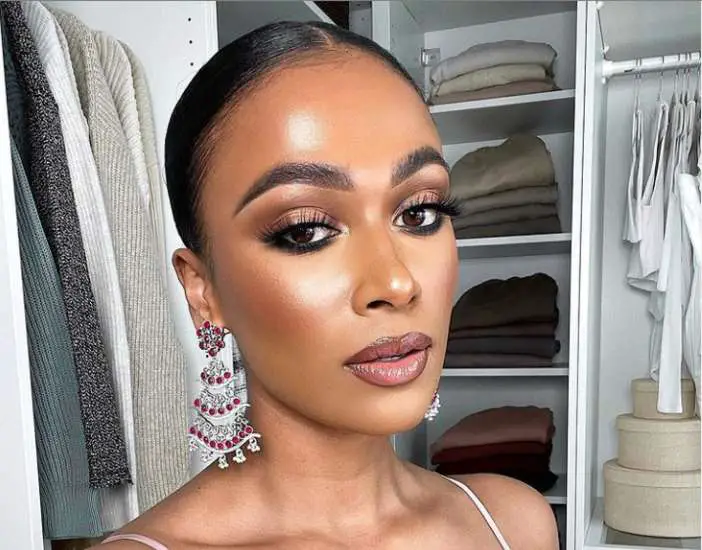 5. Always use a primer or base
Beginners often forget there is something called a primer to protect their skin pores. It is also one of the essential makeup hacks for dark skin tones. You have to prep your skin with a primer.
Besides this, a primer helps to prevent your foundation from melting. It makes them last longer when you use a primer before your other makeup products.
Moreover, a primer is not only for your face; your eyelids are included. An eyeshadow primer helps to highlight and make the eyeshadow color pop out more. It would give you better results, making the eyeshadow vibrant and out there.
Pro tip: Always wear a moisturizer and sunscreen before applying your primer. This would keep your skin hydrated and protected against UV radiation.
6. Apply blush sparingly
Some dark skin complexions think blush is not for them. This is a myth. All skin tones can use blush. You can use blush, but rather than go for bright colors like pink or rose red, go with deep earthy colors like coral, dark reds, wines, brown, or brick colors.
Dark shades of blush are a rich contrast against dark skin complexion.
This is another makeup hack for dark skin tones you should always keep dear to you. There would be days you want to experiment, but keeping the colors in mind, it would be easier to get the colors you want.
7. Don't skip your highlighter and bronzer
Highlighter and bronzer are important in your makeup kit. It's also important to not mix the two up. And you have to use them correctly.
For instance, bronzers are meant to give you a sun-kissed look. They are applied on the upper cheekbone, the forehead area, and the chin.
Meanwhile, your highlighter goes placed above your cheekbone, your eyebrow edges, cupid's bow, the nose bridge, and the middle of your forehead.
Makeup artist AJ Crimson says it's best to layer your highlighter. "It's best to work in threes for dark skin tone. This creates a three-dimensional skin for a three-dimensional person," he says.
8. Use Warm lipstick color
It's okay not to shy away from bright lipstick colors. There are lipsticks for dark skin tones that highlight the richness of our complex color.
If you want to choose a bright color, go for warmer colors on the skin. They are beautiful and create a nice glow. You can fill your entire lip with a bright color that helps to achieve a gradation against your foundation.
Also, Deeper colors with a warm side help in layering the lips and giving them a dimension. Keeping your lips in a bright but warm color deepens the richness of your skin tone.
9. Use complexion friendly brands
Black-owned makeup brands are best at providing products that suit the complexity of dark skin tones. They know what dark skin tones go through and are providing solutions to the specific beauty problems they have.
This is why it is best to use black-owned makeup products. Also, you get to enjoy a variety of tested and trusted colors for dark skin. You won't have to worry about the colors not fitting your skin tone because you know they would.
How to Apply Makeup
For a beginner, you need to start with the basics. Then you can move up to a more standard and professional makeup look.
When you want to apply your makeup, you have to do it in order. That is, some products will come before the other to get the perfect finish you want. This should help you:
Apply your primer
Follow up with a color corrector concealer
Your foundation comes next
Then you add your concealer for under-eye dark circles
You contour your angles next
Add your bronzer
Your blush
Then your highlighter
Work on your eye area
Then move to your lips
Finish up with a setting powder
Add a setting spray for a long-lasting look
To help you learn how to apply a makeup as a beginner, here is a short tutorial to guide you.
Frequently Asked Questions
Can I do without foundation and concealer?
Yes, you can. You can do without applying foundation and concealer if you have clear skin.
Foundations and concealers are great pigmented makeup that gives you an even tone. They cover your blemishes and discoloration, making your natural features more evident.
You don't always have to wear foundation or concealer. However, if you have blemishes, discoloration, or dark spots, you can use them to even out your skin tone.
Where do BB cream and CC cream come in my makeup routine?
BB and CC creams are alternatives to full makeup. They are makeup products that provide a natural and light pigment on the face.
BB creams, also known as Beauty Blender, work just like a foundation. But the formula is usually lighter, and the pigment is used lightly to cover blemishes on the face.
BB creams aim to make the face naturally radiant without the use of thick foundation formulas.
On the other hand, CC creams are fluffier color correctors used to hide blemishes. They hide dark spots and hydrate the skin.
You can wear your BB cream or CC cream for days where you want to go with minimal makeup. The creams glow the face without looking too cakey. They are very natural-looking and work to hydrate the skin.
What happens if I don't get a makeup with my skin undertone?
You will end up with ashy makeup if you use a foundation that does not match your undertone.
Also, your makeup might end up looking unnatural because it is too bright or dark for your skin. Skin undertone ensures natural-looking and seamless makeup.
When your skin undertone matches your makeup, the color blends effortlessly, making your face and body even complexioned.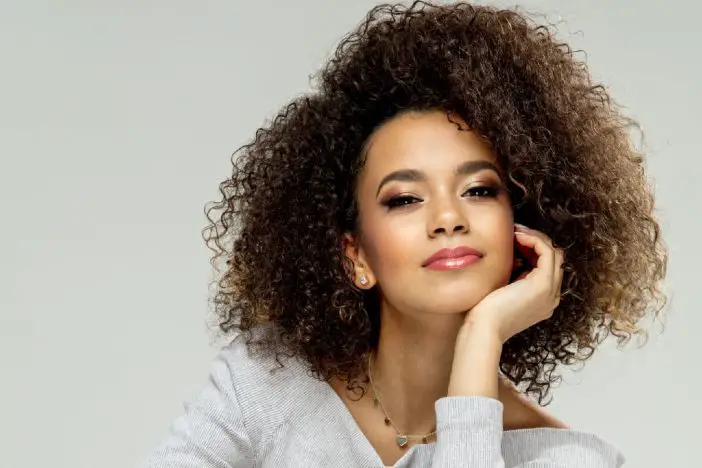 Takeaway
You need makeup tips for dark skin tone if you are a beginner learning the ins and outs of makeup. These hacks are handy when you want to buy the right makeup products, using the right tools, and applying the right way.
Moreover, you need beauty hacks to keep your makeup game intact. You will find buying makeup products becomes an easier task because you know what to expect from your products.
Also, learning how to apply makeup will be a fun experience. You can create any look you want with simple hacks. So don't be afraid to put the tips to use.
Africana fashion is your one-stop shop for relevant beauty articles to suit your everyday lifestyle.