In the comparison between sweatpants vs joggers, they have more in common, and it's not so easy to tell them apart.
Both pants are popular among athletes and fitness enthusiasts, as well as casual wearers who just want a cozy pair of pants to wear during their downtime.
Some people like wearing sweatpants and joggers in place of jeans or shorts. Meanwhile, others prefer to wear them only during physical activities like jogging.
But we can all agree that these pants are comfortable and suitable for very active moments like running errands and workouts.
If you still can't differentiate a sweatpant from a jogger, this guide is for you.
Read on to learn about their close similarities and unpopular differences.
What are sweatpants?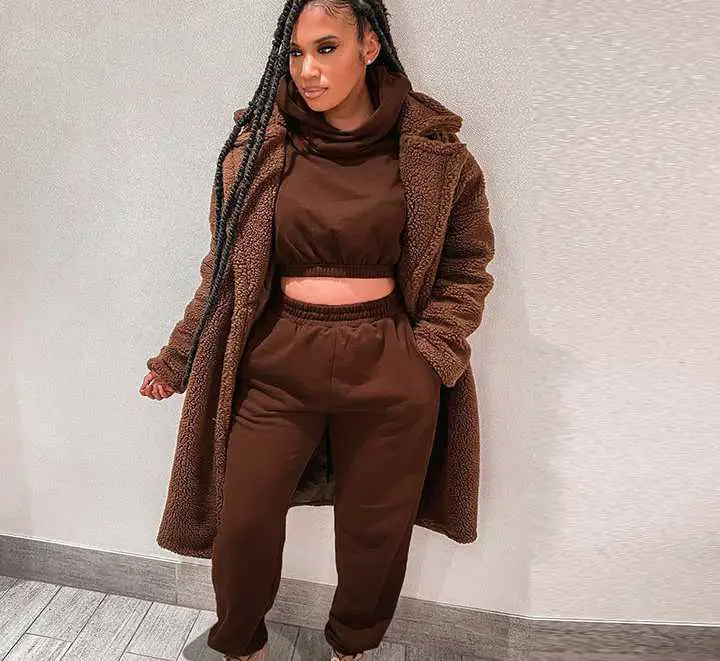 Sweatpants are loose-fitting pants made from a soft, absorbent material.
They are designed for physical activities like running or working out because they help to keep the wearer cool and dry by absorbing perspiration. 
Sweatpants come in a variety of styles, including baggy and slim-fit designs, with and without pockets. They are also available in a wide range of colors and patterns, so you can find the perfect pair to match your style.
If you're looking for a comfortable, functional pair of sweatpants, then be sure to check out the selection at your local sporting goods or clothing store.
What are joggers?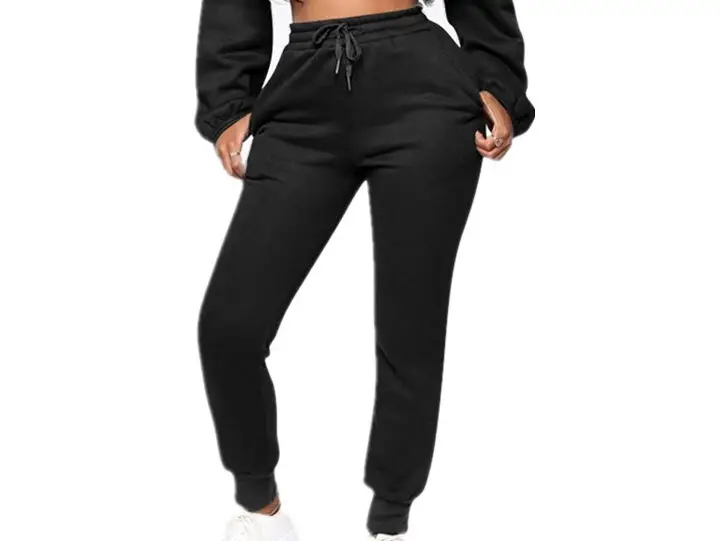 Joggers are a type of workout clothing that is typically made from cotton and/or polyester and worn by both men and women.
They are light-fitting pants that come in various styles, including shorts or full-length pants, with elastic and drawstring waistbands.
Many jogger pants feature zippered pockets, and some even have built-in socks.
Joggers are worn while running, hiking, or performing other types of aerobic exercise. And you can find them in various colors and patterns.
Also, many jogger pants feature reflective material to increase the wearer's visibility in low-light conditions.
SEE: A Complete Guide To Wearing Polo And Sweatpants
Sweatpants vs joggers similarities
Here are the similarities between sweatpants vs joggers:
Both pants are designed to keep you warm during your workout but also allow for ventilation so that you do not feel too hot or sweaty.
They feature elastic waists, which make them comfortable to wear and easy to take off when you are finished with your workout.
In addition, both sweatpants and joggers can be made from various materials, including cotton, polyester, spandex, and fleece. This means you can choose the material that best suits your needs or comfort preferences.
Sweatpants vs joggers differences
The main difference between sweatpants and joggers is in the weight of the material. Sweatpants are thicker and, therefore, warmer than joggers. 
How to spot a sweatpant
If you want to know what makes your sweatpants unique beyond just being sweats, check out these tips on how to recognize true sweatpants:
1. The material of the pant should be soft and flexible
This is one of the most immediate ways to tell if a pant is a sweatpant or not. The fabric will generally have some stretch to it while still being thick enough to provide plenty of warmth.
If you can't bend your legs easily when wearing the pants, they are likely not sweatpants.
2. Check the brand label to ensure that it says "sweatpants" 
Not all sweatpants come from the same brand or manufacturer, so there is no guarantee that a particular pair of pants will be labeled as such.
But brands like Champion and Juicy Couture are often known for creating high-quality sweatpants that are easy to identify.
3. Look at the logo or graphics on the pants 
While many brands have lines of casual apparel that look similar to sweatpants, not all of them will feature a straight-up logo or graphic design in their branding like most sweatpants do. 
A true sweatpant will have a pattern or logo clearly designed to imitate the look of actual sweatpants rather than a more general print that could be used on any kind of pant.
4. Consider how you will be using your sweatpants
If you wear them primarily for workouts and athletic activities, your sweatpants should have breathability and moisture-wicking properties in the fabric.
Also, they should be thick, warm, and suitable for colder days. If your sweatpants lack these qualities, they may not be original.
SEE: Are Sweatpants The Best Option For Workout?
How to spot a jogger
If you intend to shop for a pair of new joggers, here's how to know it's the one:
1. They have more tailored appearance and elastic ankle cuffs
One of the key features that set joggers apart is their more tapered silhouette. This gives them a sleek and stylish look, which makes them ideal for wearing both at the gym and out in public.
In addition, many jogger styles feature elastic cuffs at the ankle that help keep the pants in place, no matter how active you are.
2. They are made from more breathable and lightweight materials
Another key characteristic of joggers is that it is made from very breathable materials.
It allows them to wick away moisture and keep your body cool and dry during physical activities. As a result, some people prefer joggers over sweatpants for intense workouts or outdoor activities.
3. Check the labels
Many joggers are made with premium, high-performance fabrics that can withstand frequent wear without fading or stretching out.
So when shopping for a pair of joggers, be sure to check the labels and look for quality materials like nylon, spandex, or polyester.
SEE: A Guide On Trousers vs Pants
Which is better, sweatpants or joggers?
It depends on the situation. 
Both sweatpants and joggers have their advantages, so it really depends on the situation and your personal preferences.
Some people may prefer the warmth and flexibility of sweatpants, while others may prefer the style and breathability of joggers. 
Styling tips for sweatpants
Sweatpants are comfortable and casual, so you can wear them in different ways. Here are a few ideas for styling sweatpants to suit your style:
If you like a casual look, pair your sweatpants with a loose-fitting t-shirt or tank top and some tennis shoes or sneakers. It is a great choice for running errands or relaxing at home.
For a more put-together look, try pairing your sweatpants with an oversized sweater and some stylish boots or heels.
Another option is to style your sweatpants with a button-up shirt and blazer. This can give you a polished look while still letting you stay comfortable.
How to style your joggers
As with most clothing items, you can always style joggers to reflect your style. Here are a few tips:
Mix and match joggers with more casual tops like t-shirts and sweatshirts. You could also pair them with a blazer or leather jacket for a cool, edgy look.
Choose joggers in interesting patterns and fabrics, like stripes or velvet. This will help you stand out from the crowd and make your outfit more eye-catching.
Experiment with different heights of the waistband to find the style that fits your body type best.
If you have long legs, for example, a high-waisted fit will help elongate your body. Conversely, if you have short legs, opt for low-rise or mid-rise styles to make your legs appear longer.
SEE: Keep Your Hands Moist With the Best Hand Cream
FAQs
Are sweatpants good for jogging?
Yes, they are.
But not in hot weather. That is because sweatpants are built to trap heat and keep you warm.
Do sweatpants make you sweat?
Yes, they do.
The main reason sweatpants can make you sweat is that they tend to be less breathable than other types of clothing. This can cause you to overheat, which, in turn, produces sweat as your body tries to cool down.
Should you wear sweatpants or joggers to exercise?
Both are comfortable options when exercising.
Joggers are loose-fitting pants made from a more breathable material. Meanwhile, sweatpants are often more tight-fitting and hug the body.
It can help to reduce chafing or irritation that may occur when you move around a lot with loose clothing.
If you prefer something easy to put on and suitable for cold weather, sweatpants will be better for you. If comfort is your top priority, especially in warm weather, joggers will work better.
SEE: Reasons Why You Can Not Run In Vans
Conclusion
Sweatpants vs joggers are two types of comfortable clothing that are widely used for a variety of activities. Both pants offer distinct benefits and drawbacks, depending on your needs and preferences.
Joggers tend to be more comfortable to move around in and casual in style. This makes them a good choice for lounging, exercising, or running errands around town.
On the other hand, sweatpants are often made of thicker and more durable materials. They offer a snugger fit, which is ideal for workouts and other active pursuits.
So who wins? Both pants, depending on your preference.
Thanks for reading.
Want to stay up-to-date on fashion trends? Read more guides on Africana Fashion.