Introduction
One thing about hair care is knowing your hair. Once you do, you will be able to maintain it as it grows.
For natural hair, you can know the type of hair by porosity. This is determining what type of hair you have based on how it absorbs moisture. We have high porosity hair, medium porosity hair, and low porosity hair.
Having high porosity hair means your hair absorbs water or moisture very fast and can soak and retain it too.
You will think this is a good thing because water and moisture are absorbed easily. Not exactly.
Just as high porosity hairs absorb water quickly, they also lose water and moisture quite as easily. This might not be helpful, especially when you are in the growing phase of your hair journey.
So how do you maintain and care for such hair and maintain a steady growth rate? These seven tips will help you achieve high porosity growth care.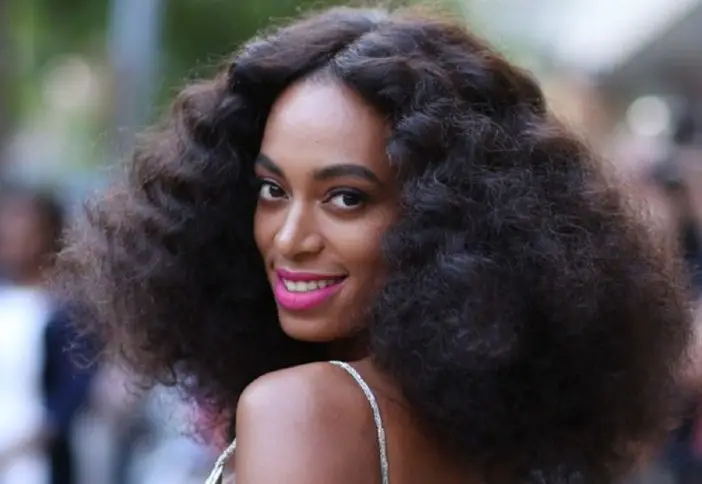 Tips to protecting high porosity hair growth
The good thing about high porosity hairs is that they have a set of universal guidelines. High porosity hairs care tips can work for one person and the other.
So, if you have high porosity hair and you are wondering how to protect your hair as it grows, you can follow these tips.
1. Change environment or factors if it is causing high porosity
You might not believe it but the environment you live in can affect your hair deeply.
Change in seasons or temperatures, pollution, hormones, humid hair, and other things can affect the hair. You have to figure what is causing the porosity of your hair to change up.
And it could also be because you have naturally high porous hair and the environmental stressors or body changes are causing an increase in your hair porosity.
Once you have figured out what is causing the high hair porosity, you can find a solution, if it can be changed. And if it cannot, you must maintain it.
For instance, menopause is said to affect hair growth and texture. You can't change menopause, it is a natural occurrence for every woman, but you can control and maintain it.
Once you do, your hair growth will also be saved and your high porosity can be managed.
Weather and season change is something you have no control over but it can affect your hair porosity.
If you are one of such people whose hair porosity is affected by the weather, keep your hair protected by keeping it in styles that would hide your hair or change your hair products to fit the season.
2. Avoid your hair getting caught in knots and tangles
High porosity hairs are susceptible to getting caught in knots and tangles. Once caught, it could lead to breakage when trying to detangle.
Be sure to comb through your hair often. If you have natural hair, detangling it with the right tools will save you a lot of stress and having to part ways with your hair.
But the best offense is defense, so try to not get your hair caught in knots and tangles.
3. Always use moisturizing products
High porosity hairs lose moisture as fast as it gains them, which means you must keep it moisturized at all times.
Keeping the hair hydrated by using products with moisturizing effects will protect your hair from frizzing.
You should also go for products with hydrolyzed protein to help smoothen, strengthen, and keep your hair from breaking.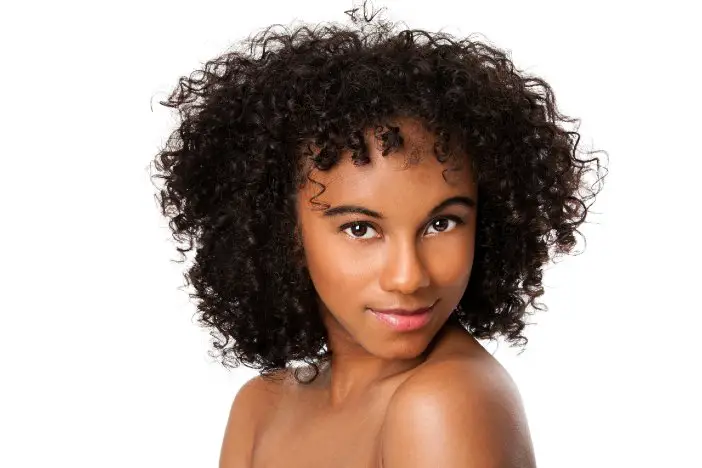 4. Always smoothen your ends
Haircare doesn't just end when you splatter products on your hair. You have to comb the products in from the hair follicles to the tips.
Always remember your tips when you use a product. If you are conditioning your hair, smoothen your hair to help it create the slippery effect you want.
5. Get rid of the split ends.
High porosity hairs tend to get split ends faster because they are perched. You should commit yourself to getting the split ends of your hair trimmed regularly.
Don't be worried about losing your hair length; be more worried about keeping your hair healthy and balanced.
Trimming your split ends will prevent frayed ends from splitting down to your hair shaft.
6. Protect your hair from elements
Keeping natural hair is not easy. But one thing is clear for any type of hair, protecting it from natural elements. Be it the sun, rain, wind, or snow, you must protect it from elements to keep it healthy.
You can wear a beanie, a satin or silk scarf, or wear your hair in a protective style. If you protect your hair and scalp, your high porosity hair won't be damaged.
7.  Don't over do it
Not doing too much on your hair will keep it safe and healthy. If you are the type that has too many hair routines and uses lots of products, you should ease up on them and give your hair the break it needs.
If you use too many products, it could lead to hair fatigue and cause hair damage at worst. Though your hair needs moisture, don't over-moisturize it to cause product build-up and clog your hair shaft.
You can take breaks during the weekends or take a break from hair routines on your busiest days. But don't neglect it for too long. Doing things moderately is the key to success.
High porosity hair FAQs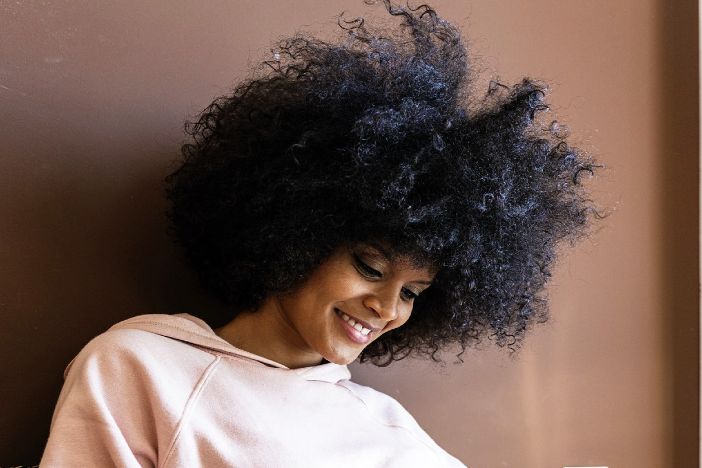 What is a high porosity hair?
High porosity hair is a hair type that easily absorbs water or moisture and soaks it in with ease.
It is characterized by having raised or open cuticles, which are far apart from each other. This makes it absorb moisture in any form or product.
Hair porosity is a descriptor in knowing what type of hair you have. Other notable descriptors are texture, growth rate, and thickness.
The porosity of your hair is describing how susceptible your hair is to water absorption and retention.
How porous your hair can be is classified into high, medium, or low. High porosity hair absorbs water fast; low porosity hair doesn't absorb very fast; medium porosity hair is caught in the middle.
High porosity hair can be caused by genetics, especially if runs in the family. But most people who experience high porosity hairs were exposed to lots of heat, bleaching, or chemical applications, and styling treatments that force the hair cuticle open.
So how to know your porous hair level?
There is a water cup test you have to do to figure out the level of porosity of your hair.
It starts with you filling a cup with water. Then you put a small bunch or the tips of the bunch into the water.
If your hair sinks to the bottom immediately, you have high porosity hair. If your hair sinks slowly, it is medium. And if your hair floats for a while before sinking, then you have low porosity hair.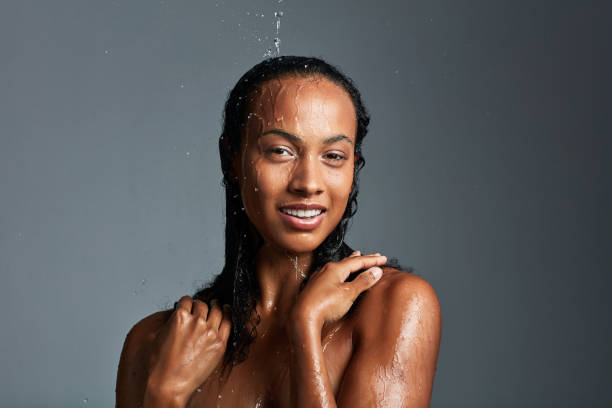 What are the characteristics of high porosity hair?
These are the characteristics of high porosity hairs:
It gets frizzy easily
It is prone to breakage
High porosity hair dries quickly
It looks and feels dry always
It absorbs products quickly
Has a dull look because of its dry feel
Sustain your hair growth with the best hair mask.
Good products for high porosity hair
High porosity hairs have to stay moisturized always so as not to break easily.
When you want to go for products, go for ones that would retain moisture in your hair strands.
These products also have to have the right formulation for your hair to nourish, moisturize, and repair your hair. They are mostly formulated with ingredients heavy on butter and oils. These are some of them:
Shampoo
The shampoos that don't have sodium lauryl sulfate that is harsh to the hair are what you should look out for when buying one.
Avoid shampoos that contain heavy sulfates that strip your hair off of oils and moisture, leaving it "squeaky clean".
You can try Carol's Daughter Almond Milk Shampoo free of sulfate and especially good for natural hair.
Deep conditioners
Deep conditioner should be a regular friend to high porosity hair. You should deep condition your hair because it moisturizes and hydrates it.
Deep conditioner provides your hair with nutrients that will refill the moisture, promote elasticity, and strength of your hair.
You can try SheaMoisture Manuka Honey and Mafura Oil Intensive Hydration Masque for Dry Hair.
Protein treatments
You should use protein treatments regularly to fill the gaps caused by the raised cuticle.
Also, protein treatments will help to improve your hair's elasticity and also reduce the amount of shedding and breakage.
Apogee Serious Double Protein Treatment will give you double protection if you have high porosity hair.
Styling products
Use styling products that are dense or creamy. The products should also be a sealant to seal in moisture. Your hair can stay protected if moisture is sealed in.
Cantu Shea Butter Moisturizing Twist and Lock Gel is good for creating a natural hair slip.
Conclusion
No matter the type of hair you have, there are always pros and cons to them.
For instance, high porosity hair absorbs moisture fast, this is an advantage. They also lose moisture fast, this is a disadvantage. Having high porosity hair also means it is prone to breakage.
If you are in the growing phase of your hair journey, you would want to protect the hair, which is why you should figure out what is making your hair porous, be it natural or unnatural.
You should also make sure to protect it and seal it in with either protective covers or hairstyles. Treat it properly and get rid of split ends, but do not overwork the hair with products.
Once you follow these tips, you are sure to enjoy your high porosity hair and maintain it as it grows.
Loved this article? Read more on beauty.