Not all natural afro-textured hair are not the same. However, when you talk about afro or kinky hair, most of them fall under type 4 hair.
One thing to know before starting your natural hair journey is knowing what type of hair you have. This would save you a lot of trouble with getting the right hair products, especially with low porosity hair.
Black women's hair normally falls under this category when they wear natural hair or when new hair basically grows under their relaxed hair. Type 4 is categorized as the driest, densest, and hardest of all types of hair.
Type 4 hair ranges between 4A, 4B, and 4C textures. This is categorized based on the curl pattern and characteristics of your hair.
There are many ways to care for the hair. But first, you have to be familiar with what type 4 hair categories there are.
Type 4 Hair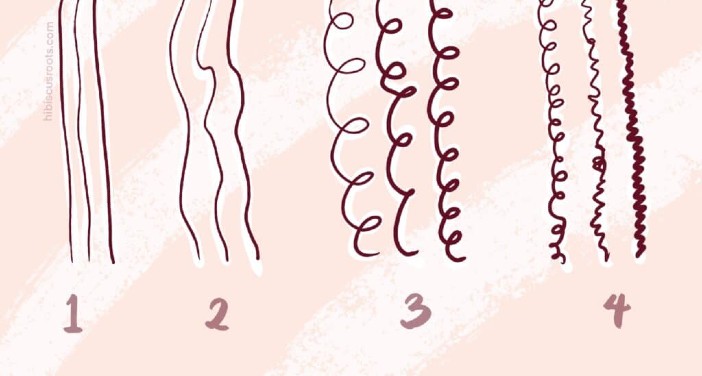 Having type 4 hair means you have to be careful with products and how you manipulate your hair.  Natural hair does well with little manipulation. If you are delicate with your strands, you can grow your kinky hair to the best fine hair there is. You won't have to envy those who have it easier.
However, there is a misconception that needs to be cleared. Having type 4 hair does not mean your hair won't grow.
The type of hair you have is based on how kinky, curly, or coily your hair is. The coilier it gets, the more it shrinks. Not that it isn't long, but your kinky hair has shrunk because of its texture.
Type 4A Hair
If your kinky hair falls under type 4A falls under you will notice it has a visible 'S' pattern that is well-defined and stretchy. The hair is usually wiry and fine to touch, with curls spiraling down. The hair is dense and can feel thick.
How to know you have type 4A hair
Dense hair and cuticles are layered on each other (low porosity) but better than other type 4 hairs.
The high density makes it look darker than it is.
It is fragile and can break off easily.
It is dry.
Type 4A hair shrinks less than other type 4 hairs.
How to care for type 4A hair
When caring for type 4A hair, you should pay attention to your shampoo and conditioner stage. This is because this type of hair is a wash-and-go.
Sulfate-free shampoos are best to keep your hair from losing its natural oils. And when you shampoo, your focus should be on the scalp to remove buildup and use a moisturizing conditioner with lots of oil or cream to help lock moisture in.
Leave-in conditioners like Mielle Organics Pomegranate & Honey Leave-In Conditioner are excellent for mid-week treatments to keep the hair moisturized always. They are light and would keep your hair less frizzy.
Then finish up with protective styles. You can use wigs or extensions to keep your air in hibernation. Your hair will grow naturally as you care to keep it under wraps.
Type 4B Hair
This is the next category after type 4A. And unlike type 4A, 4B is usually fluffy and cotton-like. It has sharper angles like a 'Z' pattern. Sharp angles like zigzag make it hard for moisture to get to the ends. This makes the hair prone to dryness.
How to know you have type 4B hair
Your hair is more coily than curly.
The coils are also less defined.
It shrinks more than 4A (up to 70%).
It has a fluffy cotton-like texture.
The sharp edges make the hair break easily.
It can range from dense to scarce.
How to care for type 4B hair
Type 4B hair needs conditioners with lots of hydration. You can use tgin Honey Miracle Hair Mask Deep Conditioner to give it the bounce it needs. If it is highly porous, you can use protein products. However, minimize the protein products if your hair is low porosity.
Also, you can use styling creams and jells which are excellent hydrating products. SheaMoisture Smoothie Curl Enhancing Cream is fantastic for keeping the hair nourished and stable.
When you want to apply your hair care products, you stretch out the coils and apply. This way, the products get between the coils and helps to elongate them.
You can wear protective hair styles like braids, twists, or cornrows to keep the hair firmly in place.
Type 4C Hair
This is the last phase of all hair types, including type 4. This is the coiliest kinky hair for any black woman. It is tightly coiled and dense, more than type 4B. There is no specified or defined curl pattern and tends to fly all over the place.
How to know you have type 4C hair
Hair shrinkage is more than 70%.
The tight coils make it drier than the others.
The hair only complies when styling products are used.
It can be soft and fine, coarse and thin, coarse and dense, or soft and dense. There is no given texture.
Mostly characterized as dry, brittle, and tangled.
Easily prone to breakage due to natural oils hanging in the middle.
How to care for type 4C hair
Type 4C hair needs as much moisture as it can get. If daily miniaturization is possible, stick to it. You need to use products with deep moisturizing conditioners to keep your hair soft. No need to vocalize the need for a sulfate-free shampoo to keep your hair's natural oils intact.
Detangling your natural type 4c hair is an important process that should not be overlooked. The hair gets tangled easily. Therefore, detangling once a week is a priority.
Creamy kinds of butter like Aunt Jackie's Coconut Crème Recipes Butter Crème Intensive Hair Moisture Sealant are necessary when styling your hair. Because type 4C hair only yields when there are products used on it, it needs as many moisturizing products that would strengthen, soften, and keep it in place.
And naturally, protective hairstyles would keep your type 4C hair from breaking, as long as you care for your hair even in its protective style.
Type 4 Hair FAQs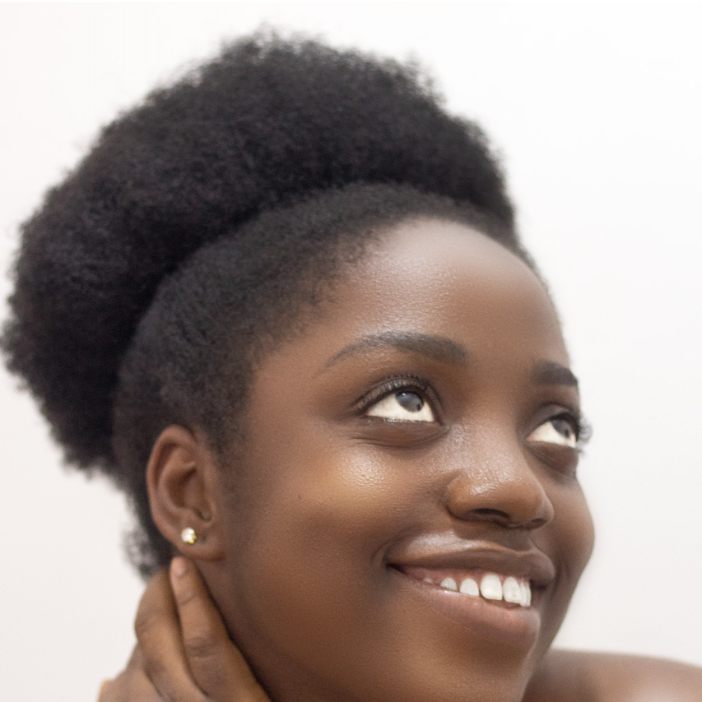 What is type 4 hair?
When you mention afro-kinky hair, then you are mentioning type 4 hair basically. They are hair types that look coarse and are densely packed together.
Mostly black women wear type 4 hair, and it is natural. Type 4 hair is fine, usually wiry, and thick. It may look stubborn and voluminous. However, it is a very delicate hair type. This is because the coils make it hard for natural oils to reach the ends. Thereby making it dry, brittle, or dull.
And we all know dry, brittle, dull, or frizzy hair is prone to breakage. This is why the hair is delicate and needs moisture, especially at the ends.
How do I know my hair type?
Just as how you need to know the type of skin you have, knowing your hair type would guide you in making the best decisions for your hair.
There are four characteristics to help determine your hair type. And they are density, diameter, porosity, and shape.
Density is how voluminous your hair is. The best way to test your hair volume is by pulling some strands of your front hair. If you see your sectioned scalp, then it means you have thin hair. And if your scalp is barely visible, you have dense hair.
Another characteristic that would determine your hair type is the diameter, that is, the width of your hair. This is the real texture of your hair. If you can barely see or feel a single strand of hair when set apart, then you have fine air. Whereas, thick hair can be felt. It could be thick, coarse, or in-between.
Hair porosity is the ability of your hair to absorb moisture. It could be high, medium, or low porosity. Type 4 hair is mostly low porosity hair due to the curls, making it difficult for natural oils to reach the ends. You can find out more on how to determine your hair porosity in my previous post.
Hair shape means how coily your hair is. As identified, 4A hair has an 'S' pattern, 4B has a sharp 'Z' pattern, and 4C hair has no defined pattern.
Once you match these characteristics to your hair, you would be able to identify your hair type.
Differences between type 4A, 4B, and 4C hair?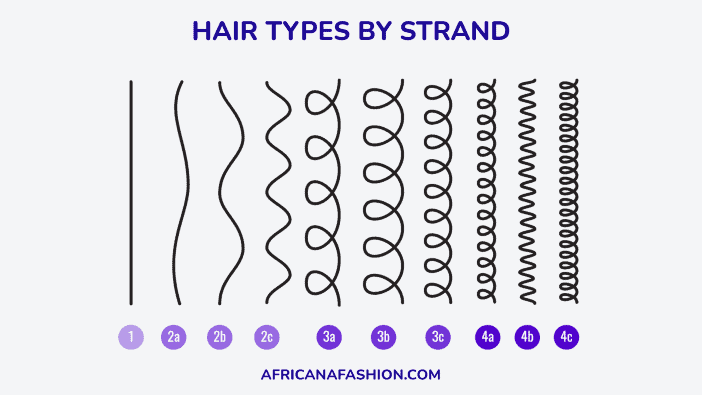 When you can't tell the differences between 4A, 4B, and 4C hair, this simple table should be a guide.
| 4A | 4B | 4C |
| --- | --- | --- |
| S pattern | Z pattern | No defined pattern |
| Springy | Coiled | Tightly Coiled |
| Shrinks normally | Up to 70% of hair shrinks | Over 70% of hair shrinks |
| Stretchy texture | Cotton-like texture | Varying texture |
Can I change my type 4 hair?
No, you cannot change your hair type to another one entirely.
This is natural. It is what grows in you. Even if you get the hair chemically relaxed, new hair that grows at the roots will be type 4 hair.
Even if many people would love to change their hair type, the treatment is not absolute. So, getting your hair straightened, relaxed, or curled would mean having to constantly care for it to not look coily.
Don't get me wrong, relaxed hair is good too, especially for those with very dense hair that is hard to manage. But this is temporary. You have to continue to get new hair at the roots chemically straightened. It would be a constant cycle.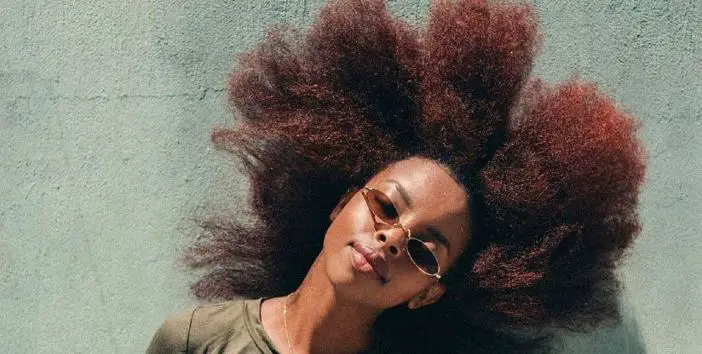 Conclusion
Knowing what type of 4 hair you have is a sure step to getting your hair the care it needs. Type 4 hair is Afro hair in its natural state. You can either have type 4A, 4B, or 4C. These type 4 hair categories are characterized by coil springs that can have either an 'S' 'Z' or an unspecified texture.
However, because these hairs are known to be the curliest of hair, it doesn't mean they do not grow long. Most of their length is shrunk because they are tightly coiled. They are also fine and delicate and would need lots of care.
So, if you don't know what type 4 Afro-textured hair you have, this article is a simple guide on discovering your type 4 hair.
Africana Fashion caters to tips by providing relevant hair care articles to boost your everyday lifestyle.