There are times I need to clear a few spots on my face or get it to look brighter and glowing. At those times, I reach for vitamin C serum due to its numerous benefits to the skin.
Vitamin C is not only meant to be taken orally or added to your diet. It can be added to cosmetic products applied topically. There are benefits the component possesses to the skin.
You can enrich your skin, clear signs of aging, discoloration, and get a glowing complexion among other things. Furthermore, application on the skin guarantees direct benefits of vitamin C.
One of the best ways to get the targeted concentration of vitamin C benefits is through serums. Skincare serums are not new in the beauty world. However, vitamin C serums are getting popular among users.
It's becoming an essential product in any skincare routine and this is only natural. That's because vitamin C serum benefits are what every woman is looking for in a skincare product. Learn the benefits you can get from using a vitamin C serum.
Vitamin C Serum Benefits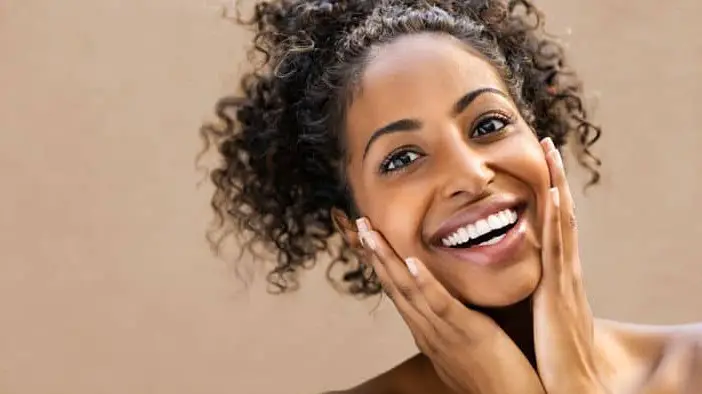 1. It helps to lighten dark spots
Vitamin C serums have skin brightening properties. They help to lighten dark hyperpigmentation spots. As you know, serums are targeted treatments. Therefore, using vitamin C serums means getting a better chance to treat your discoloration and hyperpigmentation.
Dark spots like melasma, age spots, sunspots, acne spots, and patches caused by the overproduction of melanin can be faded by a vitamin C serum.
Vitamin C is known to have components that impede melanin production. This, in turn, gives you an even-toned skin complexion.
2. Vitamin C helps to smooth wrinkles and under-eye circles
Aging is something you and I will experience. It doesn't mean the process is enjoyed. Well, you can solve some of your aging effects and signs on your skin with vitamin C serum.
It helps to plump and firm the skin around your under-eye area. Additionally, it helps to smoothen wrinkles and fine lines. The serum has hydrating properties that also treat the discoloration of dark circles.
3. The component boosts collagen level
Collagen is a naturally occurring protein needed to maintain the skin's elasticity. It is produced in the skin tissues. However, this protein depletes as we age. When it does, wrinkles and fine lines show.
Vitamin C serum benefits the skin by stimulating and promoting collagen production. This helps to increase skin cell turnover and keeps the skin looking smooth and fresh.
4. It fades scars
Vitamin C serums are blessed with anti-inflammatory properties to help the skin stay protected. Moreover, you get to protect and soothe your skin from old and new scars caused by acne or discoloration.
Scars caused by sunburns are also cleared and faded with vitamin C. This is due to it promoting skin cell turnover. And when new skin surfaces, the old scars begin to fade. If you want to clear beauty scars on your face, you can use vitamin C serum.
5. It stimulates healing
Vitamin C serum has healing properties. As stated, the component has anti-inflammatory properties that help the skin heal wounds. Also, you can accelerate the overall healing of skin tissues.
Furthermore, your skin can get a boost in the absorption of necessary nutrients needed to treat wounds.
6. Vitamin C serum protects against sun damage
When exposed to the sun, molecules, called free radicals, penetrate the skin. This is what causes skin damage. The component in the serum clears the free radicals in the skin, binding them up.
Furthermore, vitamin C serum helps to reduce the damage caused by UV radiation. However, this should not replace your sunscreen. You still need a sunscreen broad spectrum of at least 30 daily to protect your skin.
See Also: Sunscreen: Your Best Form of Protection Against the Sun
7. It hydrates the skin
Vitamin C serum has moisture sufficient enough to hydrate dry or thirsty skin. The ingredient contains water that keeps the skin youthful-looking and healthy.
It's one of the ingredients suitable for oily skins to stay dry. Meanwhile, dry skins can get hydrating benefits with the component to maintain elasticity and reduce roughness.
8. It brightens the skin
Vitamin C serum helps in the overall skin complexion. It brightens the skin due to high skin cell turnover. When you use vitamin C serum, your skin rejuvenates and regenerates faster; thereby leading to high skin cell turnover.
After every cell turnover, new clear skin surfaces. This is the brightening effect vitamin C generally has on the skin.
9. Soothes and reduces redness
Vitamin C with its anti-inflammatory and antioxidant properties helps to soothe the skin from inflammations, redness, and irritation. That's why it is used for relieving acne and other inflammatory skin conditions.
Read Also: 15 Dark Spot Correctors for a Clear Skin Perfection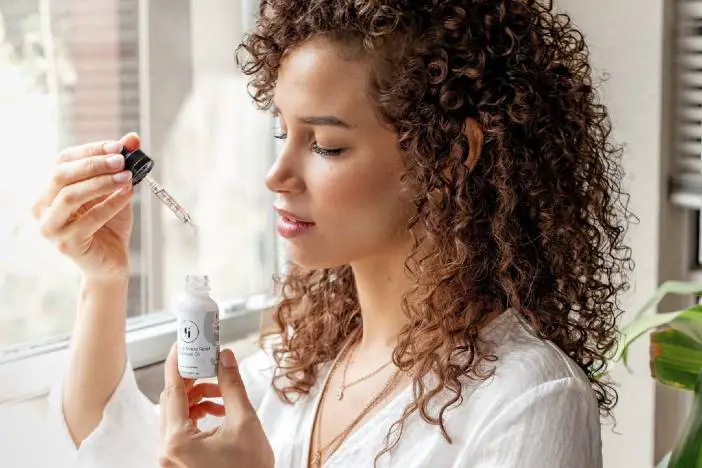 How to Apply Vitamin C Serum
You can have vitamin C in various skincare products. However, vitamin C serums are more potent because their concentration is higher and targeted.
After buying your vitamin C serum, naturally, you want to get the best out of it. This means you need to apply it correctly.
Applying your vitamin C serum is quite easy and you can do it in the following simple steps:
Apply your cleanser, exfoliator, and toner first to prep your skin.
With the serum's applicator add a few drops of serum to your face.
Use your hands to spread the serum by tapping and not rubbing.
Apply your moisturizer.
Before applying your serum, patch test on an inconspicuous part of your skin. If your skin reacts within 24 hours, it means the concentration is too strong or the serum is not right for you. Discontinue immediately if you experience side effects.
Frequently Asked Questions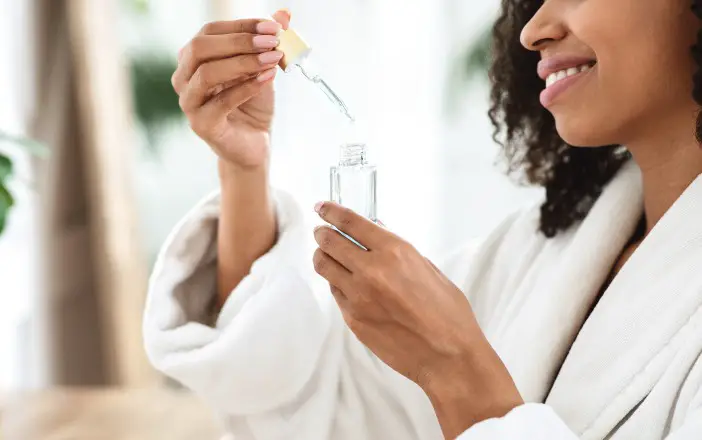 Do I need vitamin C as a serum form?
Yes, you do. Vitamin C serum benefits are essential if you want to treat hyperpigmentation and brighten your skin.
Serums are targeted treatment for specific issues of the skin. Therefore, if you want to clear your skin of dark spots, signs of aging, acne, blackheads, and scars, use a serum. Having the serum in a concentrated dose will increase the possibility of having clear and brightened skin.
Can I combine vitamin C with other components?
Yes, you can. You can combine vitamin C with other active components.
Ingredients like retinol, hyaluronic acid, niacinamide, and others work well with vitamin C.
Does vitamin C serum have any side effects?
Yes, it does. Vitamin C is an active ingredient that may cause some side effects like rashes, redness, irritation, and inflammation.
However, this is caused when the component is taken in high doses. Also, if you have sensitive skin, you have to watch out for reactions.
To avoid the side effects, it is natural to patch test the serum on a small part of your skin, then you wait at least 24 hours. If you do not get any reaction, then the serum is right for you. However, sighting a reaction, discontinue the product.
Should I use vitamin C on my face only?
No, you shouldn't.
Vitamin C is a major skincare ingredient found in different products for the face and body. Therefore, you can use vitamin C for any part of the body.
As long as the skincare product is made for face or body use, you can use vitamin C. However, use the products as instructed by the manufacturers.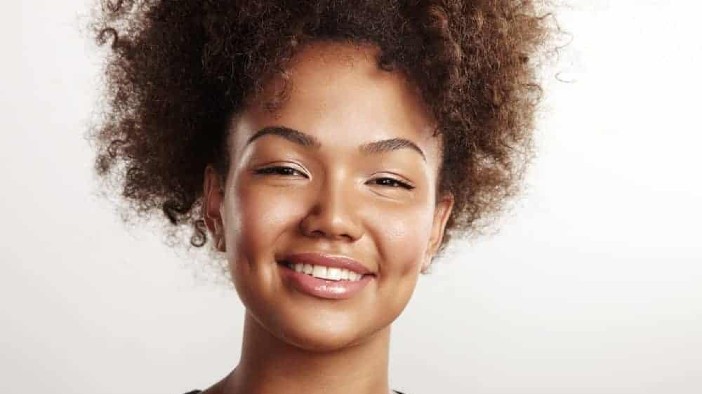 Conclusion
Having great skin is part of the beauty goal of any woman. That's why you need skincare products with great benefits for treating your skin issue.
Vitamin C serums are great tools for treating dark spots and signs of aging. The vitamin C serum benefits you would get are not only limited to these. You would also get skin brightening benefits, healing benefits, collagen-boosting benefits, and others.
Adding vitamin C serum to your skincare routine would improve your overall skin complexion. This is why you shouldn't waste your time and get the best serum treatment with vitamin C.
Africana fashion provides skincare articles to improve your daily skincare goals.