There has always been this unsaid stereotype—or should we call it a myth—that there is something wrong with Black Air Force 1, as far back as I can remember.
For many sneakerheads, the mystery of how this started and why it persists is still unknown. As a result, you should read this article to learn what's wrong with Black Air Force 1.
Additionally, it will give you a clearer understanding of the prejudice and perception of the Black Air Force 1.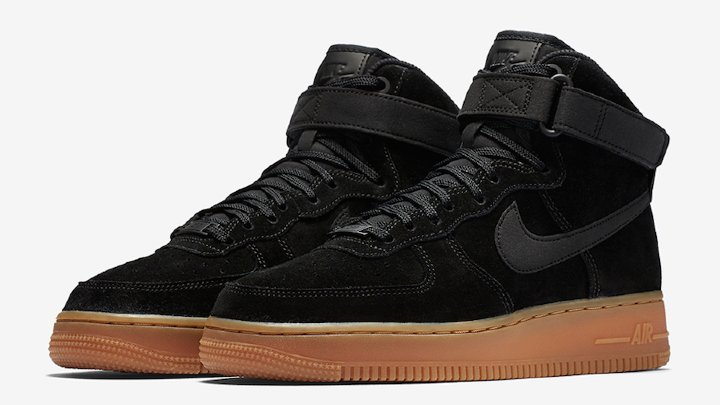 What is Black Air Force 1?
Black Air Force 1, also known as Black Air Force One or Black AF1, is a popular style of Nike footwear produced under the Air Force series.
These shoes are virtually identical to the standard Air Force 1, with the exception that they are only available in black.
SEE: Why Are Air Force 1s So Popular?
What's wrong with Black Air Force 1?
There is nothing wrong with Black Air Force 1.
The only issue with the Black Air Force 1 is that it might occasionally deteriorate after being worn too frequently (this is natural with all shoes).
However, there are some sentimental reasons why many believe Black Air Force 1 is flawed.
Some of them include:
The black community views these shoes as a form of criminal shoe. That's because they are frequently observed on persons who were either dope addicts, burglars, or kitchen workers.
Consequently, they have earned the nicknames "dusty," "Dirt-ball," "dope head," "crack head," and many more derogatory terms.
As a result, if you are spotted wearing a Black Air Force 1, you will be classified as suspicious or doubtful.
Asides from these preconceptions and stereotypes, there is nothing wrong with owning a pair of black Air Force 1.
SEE: Are Nike Shoes Made in China Fake?
When is the best time to wear a Black Air Force 1?
Anytime you want.
If you don't believe the preconceptions that only criminals and shady characters wear Black Air Force 1, you can wear them whenever you go out for a casual outing with friends.
SEE: Do Nike Shoes Run Small Or Big Or True To Size?
Are Black Air Force 1 dangerous?
No, they are not.
The shoe itself is not dangerous; however, the fact that it is associated with criminal activities has made it a potentially dangerous shoe to wear.
As a result, people who wear these shoes are occasionally perceived as unreliable and suspicious.
SEE: Can You Wear Nike With Adidas All The Time?
Are Black Air Force 1 comfortable?
Yes, it is.
Despite its negative sentimental perceptions, the Black Air Force 1 is a relatively comfortable shoe to wear.
It has encapsulated air units that improve the midsole's degree of separation from the ground.
SEE: Do Nike and Jordan Mean the Same Thing?
FAQs
What does it mean when someone has Black Air Force 1s?
Wearing Black Air Force 1s has become a meme, which denotes that the wearer is definitely up to no good. It means the wearer just cannot be trusted and thrive on turmoil and danger.
How long does Black Air Force 1 last?
Most Nike shoes, including the Black Air Force 1, will last between 1-3 years if worn casually daily.
Can you clean your Black Air Force 1?
Yes, you can. To clean shoes, make a solution of baking soda and white vinegar in water and scrub shoes with a brush.
SEE: Save $5 on Sneakers at Converse Store
When did Black Air Force 1 come out?
The Black Air Force 1 came out in 1982 alongside the white ones.
Can you put a Black Air Force 1 in the washing machine?
Yes, you can.
However, to ensure they are not bouncing around when washing, wash them with a load of other stuff like towels or bed linens.
Additionally, you should set the machine to a delicate wash and add the usual amount of laundry detergent. Let them air dry outside, as the shoe will become moldy if the environment is too humid.
Conclusion
You may find a lot of justifications for why Black Air Force 1s are bad online. Additionally, you will see questions on what's wrong with the Black Air Force 1.
But in reality, each of these explanations and questions can come from a subjective point of view, as many of these arguments and ideas are based on a stereotype and personal experiences.
The fact that a devious set of people chooses to wear the Black Air Force 1 doesn't make it bad for you to wear it if you want to; the shoe's creators never claimed it was footwear for criminals or crackheads.
Therefore, wearing a Black Air Force 1 is entirely subjective.
Thanks for reading.
If you have enjoyed reading this article, check out Africana Fashion for more.