Breezy and light on the body, Kaftans (caftans) are back in the fashion scene, and they couldn't be better. When to wear a kaftan should be easy to determine, even if you have an array of styles that complement your body.
We all know the light chiffon or cotton fabric is back looking better and styled more fabulously. But it might occur to some that they need a specific 'occasion bracket' to wear the kaftan they bought.
There are different styles of the kaftan. And its versatility is what makes it hard to decide when and where to wear a kaftan. This might become confusing for those at the edge of a budding fashion sense. 
However, you might need a confidence boost to show you are in the right direction. This is why I have generously categorized when you can wear kaftan dresses.
6 Occasions When to Wear Kaftans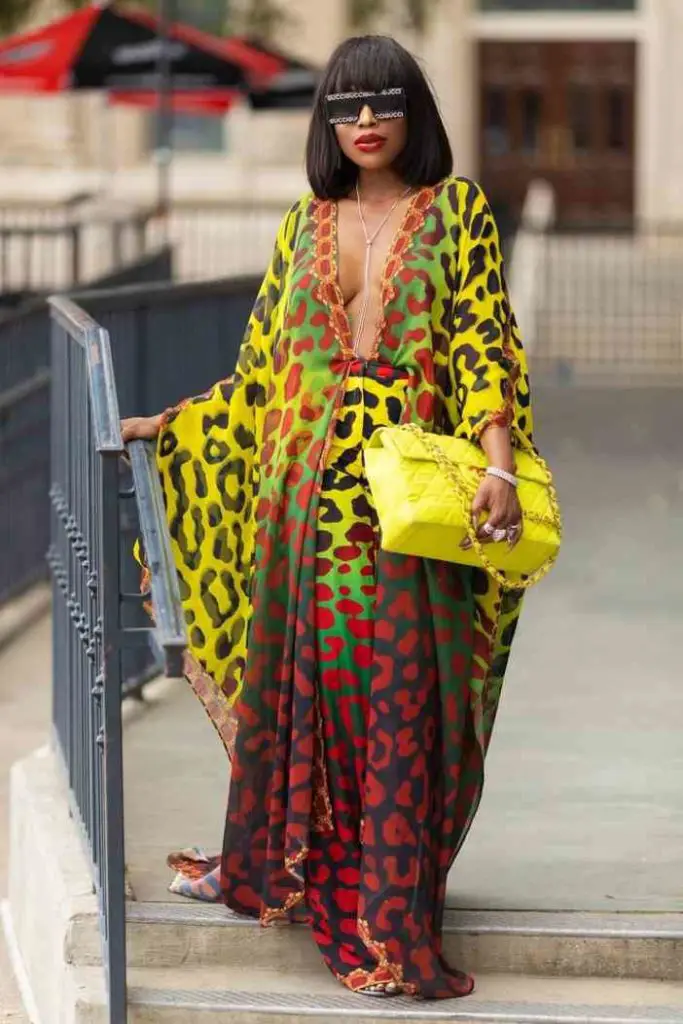 If you have a closet filled with kaftans of different lengths, designs, and patterns, yet you are lost for when to wear a kaftan. This is for you. You can wear your kaftan on several occasions and for several seasons. The styling is what will help you express yourself for such times.
1. Formal Occasions
Kaftan has a way of accentuating your body in a flattering way. You can hide and tease as you want. And if you think of when to wear a kaftan to show off such style, a formal occasion is just the right place.
You can wear a fitted kaftan for a formal occasion or go loose-fitting, accessorized with a belt and nice statement heels to look chic. Also, wearing a kaftan with intrinsic patterns will draw attention to you.
2. Weddings
I would call a wedding a social gathering than a formal occasion. How you wear your kaftan can also be mixed between elegant and flirty. And you get to dance and have fun without the restrictive fitted dresses.
What brings out your kaftan when you dress it for a wedding is your shoes. Although the garment might cover it, the dress gets elevation with a nice heel.
3. Summer time, of course
Kaftans make the perfect beachwear. Wearing a kaftan as a cover-up at the beach would accentuate your day in the sun.
You can either go high with the accessories like chunky bracelets, dropping necklaces, and cute sandals. Or you can go low with just the garment over a fantastic matching swimsuit.
Furthermore, kaftan makes it easier to feel the warmth and breeze of summer. You won't feel too hot in the light fabric, and you will be covered enough for the breeze that blows.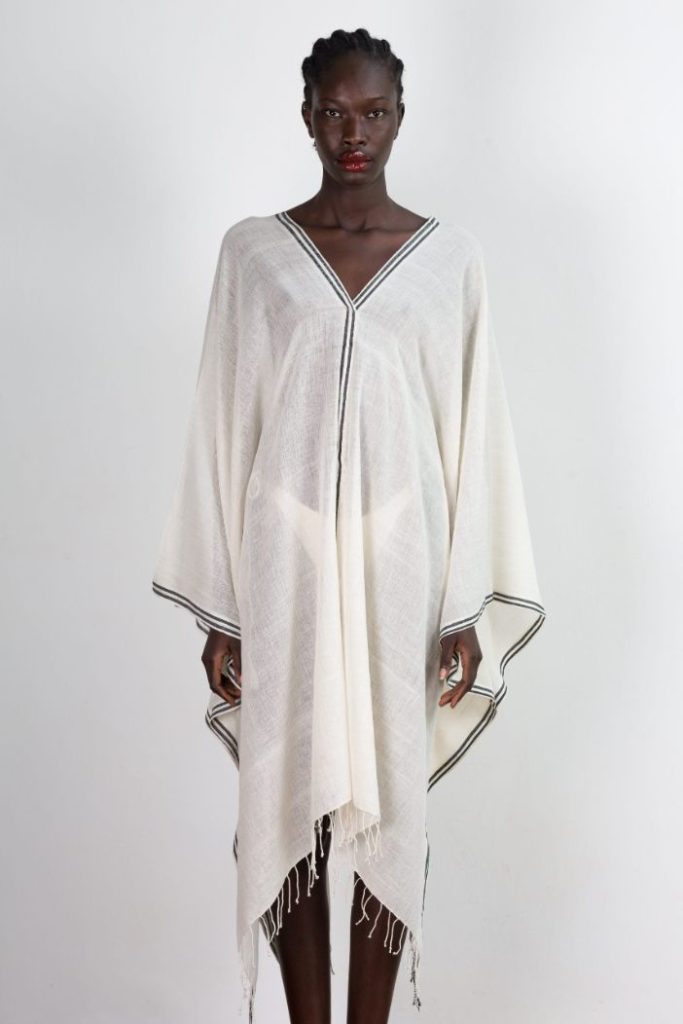 4. Lounging at home, duh!
I love feeling free in my home. Sweats are nice, but the way you can curl up in a breezy cloth on the couch, a good book in hand, is bliss to me. Looking fashionable and simple even in your own space tells the type of person you are.
And if you are into hippie or bohemian style, then having a flowing trail behind you as you walk in your personal space, bringing a bit of glamour. The comfort you would feel having on a light, breezy, and almost weightless dress is bliss.
Kaftan is also great as a nightdress. The fabric is soft and breathable, and you won't feel any friction as you turn in your sleep.
5. Casual Outing
You can wear your kaftan from light to pitchy and attractive colors to meet up with friends. Take a walk or just have a friendly get-together or game night. The times you can wear kaftan is for casual outings are endless.
Match your printed kaftan with a sandal, and you are the very representation of calm and casual. When you wear your kaftan for a casual outing, you are keeping yourself approachable and fun.
6. Perfect maternity dress
Kaftan makes the perfect pregnancy dress. The dress is loose-fitting, which makes them the perfect outfit for expecting mothers. And the style would not constrict your tummy or body.
The comfort pregnant women feel when they have one is immeasurable. It is a free-size design that is easy to wear and pull off.
Kaftan FAQs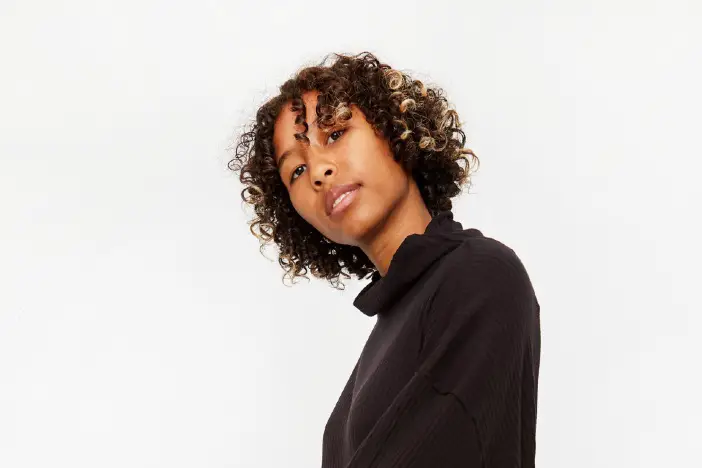 What is a kaftan?
Kaftan is a long flowing robe made from silk or cotton. The fabric has simple and elegant to brightly colored prints that stand out. It is loose-fitting but tightly cuffed at the neck.
Also, the garments are often with free sleeves that are elbow or full length. The prints and the flowing fabric are what give kaftan a whimsical look. Sometimes it is worn with a belt or a sash to show the delicate curves.
Originating from the Middle East, then spreading through the northern parts of Africa, Europe, and then the rest of the world, Kaftan has left a big stamp on the world's fashion.
Kaftans are breezy and casual in most forms. However, the material and the design of the robe bring out a certain elegance to it. It is versatile, and the flowing material gives the cloth a dreamlike feel. You glide freely as you move.
Kaftans are mostly known to be summer dresses, but this is changing with new ways to wear a kaftan propping up.
How can I wear my kaftan?
There are several ways to wear your kaftan. You can wear it in the classic full-length style that is breezy and relaxed. You can wear the long kaftan if it is detailed and beautiful for formal occasions and weddings.
Also, you can wear kaftan short, like a thigh-length gown. This style needs to be paired with an accessory and other clothing like jeans or leggings. Then sheer kaftans are perfect for a day at the pool or the beach. You get to let the warmth of the sun seep through the sheer lining of the dress.
Then you can wear a kaftan like a kimono. This is also a perfect casual dress for the beach or just to meander around the house.
Do I need to wear kaftan only in summer?
No, you don't. A kaftan can be worn in all seasons.
Summer is not only the ideal time to wear a kaftan. You can style your kaftan for autumn, winter, and spring. For instance, pairing a kaftan top with nice jeans, leggings, and your essential boots and warm coat gets you set for cold seasons.
The coat keeps you warm on the inside, and the kaftan is usually breathable. This doesn't mean you should go trudging in the snow in your kaftan gown. Cover up, and you can still look stylish.
Spring is warm enough for you to wear a kaftan without a coat or a jacket. You can pair your nice kaftan with some sandals or flat shoes, jeans, and a nice tummy belt. And I don't think I need to highlight the immense benefit you get from wearing kaftan in the summer.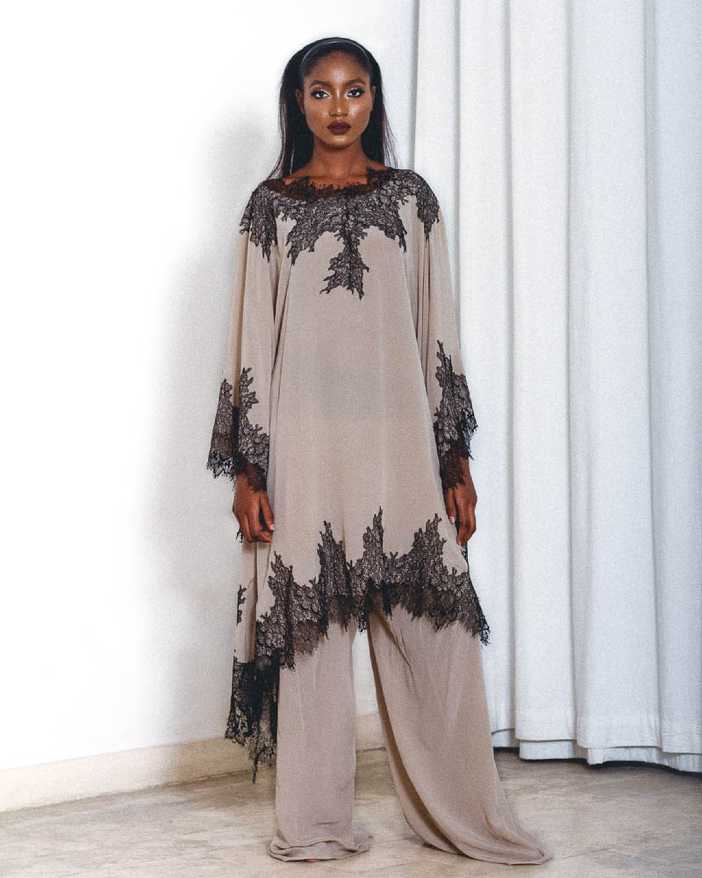 Can I wear Kaftan to work?
Yes, you can. However, this depends on how you style it. No doubt some corporations are all corporate and formal when it comes to dress codes. But you can get away with wearing a light-colored or sheer kaftan once in a while.
As I said, how you style it is essential. Short kaftans with waist belts, legging, and boots are an easy pass for a semi-formal office dress code or a casual Friday setting. This is why accessories play an important role in how you style your kaftan.
Wearing kaftan to work will give you an edge you didn't realize you could explore. Also, it gives you the liberty to be free and comfortable as you get busy.
Is kaftan for everyone?
Yes, it is. Kaftan is meant to be worn by all including men.
The best thing about the dress is its loose-fitting style that can be worn by people of different sizes and sexes. It is also best for people who want to feel comfortable with their bodies. It is non-restrictive and easy to maneuver.
Men can also wear a kaftan. Styling kaftan and the design are what differentiates it from a man's and a woman's kaftan.
How do I accessorize my kaftan?
I think you would have noticed belts have popped a lot in the article. Therefore, I don't need to tell you belts are important accessories when it comes to styling your kaftan.
Statement jewelry is an essential piece used to styling your kaftan. You can give a complete hippieish style with statement earrings and necklaces.
Headwraps are pleasant added additions for a sunny day at the beach. Hats are lovely and give you an elegant look while you relax by the beach or poolside in your kaftan.
Read Also: Change up your look when you wear a kaftan with the best hair extensions.
Conclusion
It goes without saying that kaftans are unique in styling. If you are lost on when to wear kaftans, just clear your head and think of how you want people to perceive you.
You can wear kaftans on formal occasions or dinners. Also, you can wear it to weddings, on dates with friends, at home, and even to work. You can wear a kaftan anywhere you want.
There is no limited place on where to wear the garment. However, how you style it is important. Your shoes, headpiece, and accessories are what carry the kaftan from simple to elegant.
The good thing about kaftans is that they are fit for all sizes and sexes. Anyone can wear a kaftan and look gorgeous in it. That makes it the perfect free dress to have in your closet. I mean, who wouldn't want nice cool air swish freely between their bodies.   
Africana Fashion provides you with relevant fashion articles to keep you staying in trend.