Crocs, which were initially made for boats, are now widely regarded as necessary summer footwear. They are renowned for their lightweight, grip, and odor-resistance features. As a result, Crocs are becoming increasingly expensive, and people are wondering why.
Moreover, Crocs have become a popular everyday footwear option for many people due to their ease of wear and comfort. Therefore, you need to know why Crocs are so expensive and how much they cost.
What are Crocs used for?
Crocs is a versatile footwear widely used in various situations, both professionally and recreationally, including backpacking, lawn care, and fast trips to the supermarket.
When did Crocs get so expensive?
Crocs became more expensive when they gained popularity among celebrities.
Its involvement with the big name's led to a significant increase in footwear sales.
Furthermore, the material used improved significantly, and other companies began partnering with the brand to develop their designs with Crocs as the framework. However, this footwear is still widely affordable compared to most.
SEE: Reasons Why Crocs Are So Popular
Why are Crocs so expensive?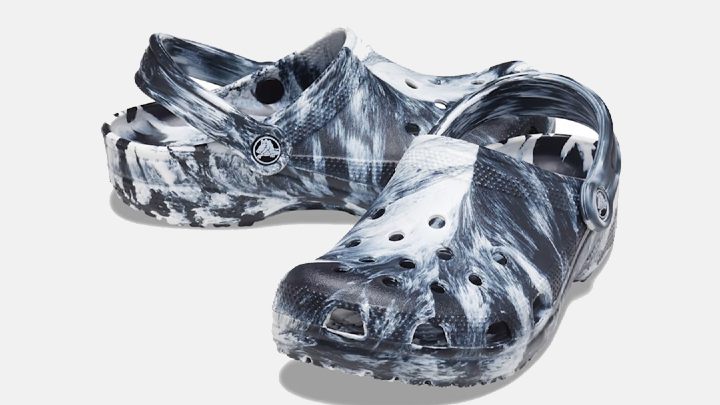 1. Quality material
Many people believe Crocs are incredibly overpriced because they think the shoes are made of cheap synthetic rubber. However, all original Crocs versions are made of "Croslite," a patented technology material unique to the company.
Less-expensive knockoffs will use cheap plastics and foam to make theirs because Croc is the only company with a patent on this material.
SEE: What Kind Of Material Are Crocs Made Of?
2. Long lasting
The idea that Crocs are made to withstand almost all types of seasons makes it a people's favorite. With this footsie, you get longevity and value for money.
3. Pricey during the summer
Many people are unaware of this factor, but it has a significant impact on Crocs' price. It is always best to buy your footwear before the summer as they are most suitable in warm environments like the beach.
As a result, the cost of a pair of Crocs will typically go up as demand rises, and people will still buy them, which is why they get so expensive.
4. Demographic appeal
The branding of Crocs is another factor that significantly affects their price. Supply and demand are one of the most basic ideas in the free market.
Therefore the company increases the price of its footwear because they recognize that it is currently in style and is a fashion statement across every demography.
5. Healthy for foot
Because they fit the shape of the foot and allow for good airflow when you're wearing shoes, Crocs are regarded as a healthy alternative.
Nevertheless, many people are inclined to buy footwear regardless of how much they are priced.
6. Sturdy construction
The fact that Crocs are created to last for a long time is one of the things that sets them apart from the competition.
Consequently, such sturdy and reliable footwear, regardless of price, is worth every penny for many people who will likely wear Crocs all the time.
 7. As a collectible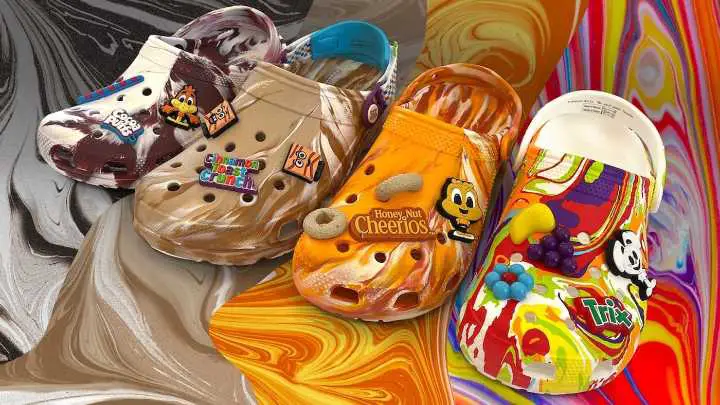 As mentioned earlier, the brand has recently worked with many major corporations to reproduce various designs of their choosing.
Due to this, many people collect the newest designs regardless of price because they do not want to lose out on them.
8. Limited editions
To create limited editions, Crocs frequently collaborates with other celebrities and companies. Due to their limited availability, these Crocs are more expensive than their standard Crocs.
For limited edition Crocs, Crocs has collaborated with Justin Bieber, KISS, Kentucky Fried Chicken, and more.
9. Easy maintenance
For those who do not have enough time to properly maintain their shoes due to hectic schedules, Crocs becomes a good solution. They are simple to maintain and clean, which accounts for their high price. 
10. Waterproof and antibacterial features
Because Crocs are waterproof, the materials used to make them are also very expensive.
Many low-cost brands can be harmful to your health because they do a poor job of wicking moisture, which encourages the growth of bacteria that produce unpleasant odors and fungus infections.
On the other hand, Crocs are made with antimicrobial features and are created from fully waterproof materials, making them very safe to use while requiring less frequent cleaning and washing.
11. Long-term investment
One thing everyone can agree to is the fact that Crocs goes above and beyond to improve the functionality and longevity of its footwear over time.
They interpret this to mean prospective buyers might not need to purchase more than one pair of Crocs for several years. Therefore, you have the option of making a single purchase rather than making numerous ones over time if you so choose.
12. Durable
Many people wear Crocs when they go to the beach or boat because they can go from land to water.
People are aware that water won't damage them, and when on land, the shoes are even better.
This knowledge provides the self-belief to use the shoes at any time, which is also another reason why they are costly.
13. Unique design
Only one type of footwear looks like Crocs, and you already know what they are- Crocs. These shoes are quite distinctive, which explains the high purchase price.
14. Designed for comfort
Crocs are extremely popular among nurses and other professionals who must stand all day. That's because they are made to be incredibly comfortable and simple to wear for all daily needs.
Although it might seem simple, creating remarkably comfortable footwear requires a great deal of expertise and optimization, which raises Crocs' overall costs.
15. Made to be versatile
One of Crocs' best qualities is its adaptability. They are proper for wearing to the beach, school, grocery shopping, and other activities. People also wear them for workouts, although they aren't the best option.
This versatility raises their prices, increasing the already high demand for these iconic shoes!
16. Affordable alternative
Crocs shoes come to mind when you need something good and dependable to dress up for casual outings. As a result, the price of footwear increases.
How much do Crocs cost?
Given that the brand has different editions and collaborations with high-end brands and re-sale prices, it is difficult to obtain accurate estimates of costs per pair. However, you can buy original Crocs for $30 and up.
SEE: Do You Wear Crocs With Or Without Socks?
FAQs
Are Crocs worth it?
Yes, they are worth it for those who enjoy comfortable, trendy footwear.
Who made Crocs popular again?
Crocs became famous when they were spotted on the feet of supermodels like Kendall Jenner and Hailey Bieber as well as rappers like Post Malone, bringing the brand to the spotlight.
Did Crocs sales go up?
Yes, it did.
According to the company CEO Andrew Rees, Crocs achieved incredible results and records revenues of $2.3 billion, 67% revenue growth, and an industry-leading 30% operating margin.
What age group buys Crocs the most?
Gen Zs are the most buyers of Crocs. They are the demographic that currently owns Crocs.
What state sells the most Crocs in the US?
With 369 retail stores adding about 10% of all Crocs' significant retailers in the US, Texas is the state with the most Crocs sales locations.
SEE: Get A Chance To Win A Pair Of Vans Shoes Worth $85
Conclusion
Crocs are very expensive due to the properties that go into their creation. Furthermore, the fact that it has become a popular shoe among people of all ages and walks of life has contributed to the increase in Crocs prices.
As a result, if you want to buy some new Crocs, it is best to do so during the winter because they are summer footwear with high demand than in the winter and won't cost much during this time.
Thanks for reading.
If you enjoyed reading this article, check out Africana Fashion for more.