Jordans are so expensive because they are in high demand and are part of a respectable line of athletic shoes deliberately designed for the legendary NBA player, Michael Jordan.
These sneakers are among the most popular and costly basketball sneaks in history. If you want to know why these sneakers are so pricey, the thinking processes behind them, as well as how much and how long they last, read this article.
SEE: Air Jordan And Jordan What Is The Difference?
About Air Jordan
It all began when Jordan's agent, David Falk, initiated a meeting between the NBA star and Nike in 1984, which resulted in the creation of Air Jordan.
Jordan's favorite shoe brand at the time was Adidas, and Michael was hesitant to collaborate with Nike. However, Adidas stated that they would be unable to create a sneaker for the athlete.
Nike, on the other hand, was enthusiastic and used their new Air technology for running shoes to create the first Air Jordan.
Initially, the NBA prohibited the use of sneakers. At the time, the game's rules stated that sneakers must be white with some colors from the team's jersey.
They fined Michael Jordan $5,000 for each game in which he wore the Air Jordan 1. Nike paid the fine, leveraging on its publicity and notoriety.
The risk was profitable. After the four-year agreement, Nike hoped to have sold $3 million worth of Air Jordans. Instead, they sold Air Jordans worth $126 million in just the first year.
SEE: What Does GS, OG, GG, BG, OVO, PRM, and HC Mean In The Jordans Model Abbreviations?
Why are Jordans shoes so expensive?
Here are some of the reasons why Jordans are so expensive.
1. Air Jordan's history
The amazing story behind how Air Jordan came to be is very uplifting for many fans. This history of how the shoe sold million in its first year is one of the main reasons for its costly price.
2. Superior quality
Jordan brand uses strong and long-lasting high-quality resources to create Air Jordans. The shoes are designed to withstand rigorous use; therefore, the high cost when selling.
3. Decent brand name
Most people want their name to be affiliated with the well-known brand Jordan. It's been called a "statement shoe." And since you become associated with a reputable brand, getting one costs a fortune.
4. Always in high demand
Many years after the first product line was introduced, Air Jordans are still in high demand. Fans return for the next release in hopes of getting a pair because the brand never matches demand with supply.
5. Luxury tag
They are regarded as a luxury company. That's because they are considered designer footwear.
Additionally, they are not cheap court sneakers. Every release is the result of extensive engineering and thought.
6. Value at sale
In the shoe industry, Nike is renowned for having some of the largest resale values. The average resale value of an Air Jordan 1 can reach 1,816%.
The Last Dance, a television documentary about the Chicago Bulls and NBA star Michael Jordan, increased demand for vintage Air Jordan models and colorways.
SEE: Does Michael Jordan Really Own Jordan Brand?
7. Michael Jordan
The fact that Air Jordan is named after the famous American basketball player Michael Jordan is probably one of the main factors in their high price.
8. Celebrity recognition
Fans want to be linked with the celebrities they admire, and Michael Jordan is an iconic basketball player with global recognition.
In addition, the line was created especially for him, and fans are prepared to pay for this association. Given that the fan base is millions strong, there is a high demand for the sneakers.
9. Air Max technology
The use of Air Max technology by Jordan is another factor in their high price. Following the stylish debut of their second pair of Air Jordan, Nike realized they had to make a change.
A new kind of cushioning that supported the foot on harsh landings was added to the shoe by the Air Max technology. Due to the additional labor requirements in the factory, Air Max technology raises the price of Air Jordans overall.
10. Good marketing strategy
Every business allocates a certain amount of money to marketing. The price of the product may occasionally increase to support a large marketing budget.
Nike frequently carries out pricey marketing initiatives, some of them featuring Michael Jordan.
11. Status symbol
The shoes are also a status symbol due to their reputation and "cool factor." Anybody who possesses a pair uses them as a symbol of hierarchy because they are pricey.
It not only lends them some credibility on the court, but it also represents their knowledge of basketball and their "fan status."
SEE: What Is The Meaning Of GS In Jordans?
 12. Low supply
Jordans are scarce, which is one of the major motives that make buyers desire them so much.
Only a small number of specific versions of Nike sneakers are made. Due to this, they are constantly in high demand. However, the supply never increases to keep up with demand which is a deliberate effort from Nike.
They believe doing this motivates people who were unable to purchase the current Jordan model to purchase the Jordan model for the following year.
 13. A good collectible
The reality that Jordans are collectible contributes to their high price. They only occasionally release new pairs of sneakers.
Each design is unique, and for some sneaker enthusiasts, their design is worth collecting- all by itself. Consequently, when a new one is released, its price increases.
14. Shipping tariffs
Air Jordans are not manufactured in the United States but in China, and this comes at an additional cost. While labor costs are low in China, shipping costs are high.
This is due to tariffs that make importing from China prohibitively expensive. Tariffs are levied on imported goods.
They are frequently put in place to help the government earn money that it would otherwise lose because the business is taking place in another country.
SEE: What Are The Differences Between Jordan 1 Mid And High?
How much do real Jordan shoes cost?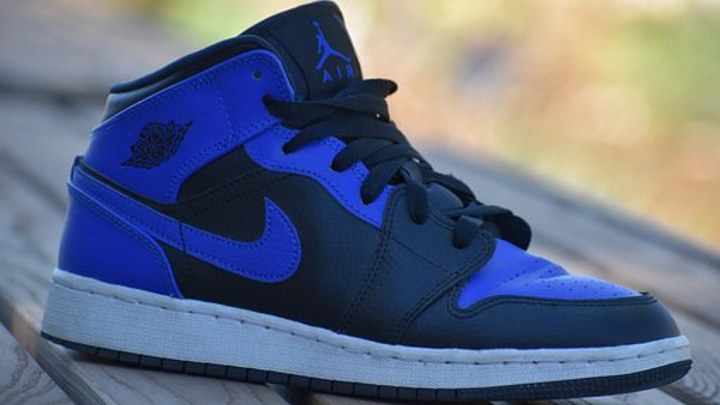 Original Jordans, if you can find them at retail, cost about $150. Although, depending on the style and release concept, you might find them for a higher or lower price.
Unfortunately, it is often difficult to find the Jordans you want for the price you can pay due to the growth of online resale markets.
Are Jordans overpriced?
No, they are not.
Since Air Jordan makes extensive use of quality materials, the price of the shoes increases tremendously. And to recover the cost of producing the shoes, Nike must charge a high price.
What is so special about Jordan shoes?
This specialty factor can be attributed to Air Jordan's superior level of exclusivity when compared to other styles of footwear.
Nike uses premium leather uppers from boots and full-grain calfskin for the construction of these sneakers.
FAQs
Why are Jordans so hard to get?
The primary cause why Air Jordans are so difficult to find is supply and demand. Nike only makes a small quantity at a time. For instance, if they have 20,000 buyers but only 3000 pairs of shoes available. They quickly sell out this way.
How long can Jordan last?
Just like the Air Max shoes, Air Jordans have a storage life of seven to ten years. Wearing them less often can also extend this period. On the other hand, wearing them frequently can hasten their degeneration.
SEE: Here Are 17 Ways To Style Jordans You Never Knew Existed
Can you wear Air Jordan in the snow?
Yes, you can.
It's a common misconception that you can't wear Air Jordan in the snow, but this is untrue. If you take the proper precautions, you can wear your Jordan in the snow.
How can you tell if Jordan 1s are fake?
The swish tip on the false pair is usually not as pointed as it is on the original.
Therefore, you should take note of where the Nike logo and the white leather overlay meet at the heel; these should be flush. If they are not balanced, you are dealing with fakes.
SEE: Save $5 on Sneakers at Converse Store
Conclusion
The retired NBA player with the most instantly recognizable name is Michael Jordan. He is a global icon whose stellar court career spilled over into the basketball sneaker business.
Therefore, it can't be that out of character that his sneaker line, is getting so much attention and why Jordans are so expensive.
These shoes are everything, and the status symbol they serve, as well as the fact that they are affiliated with the basketball legend, continues to elevate them to a luxurious and expensive status.
Thanks for reading.
If you have enjoyed reading this article, check out Africana Fashion for more.