The "ballroom hems" of the early 1950s are just one example of how Balenciaga changed women's fashion in the middle of the 20th century. This fame became the essence and an integral part of why the Balenciaga brand is so expensive.
The company is well-known for various items, including bags, clothing, neckpieces, perfumes, and its infamous shoes. These shoes have become so coveted that famous people and celebrities wear them often.
In this article, I'll go over the main reasons Balenciaga shoes are so expensive and an approximation of what some of these shoe cost.
SEE: The Real Reasons Why Designer Clothing Is So Expensive
About Balenciaga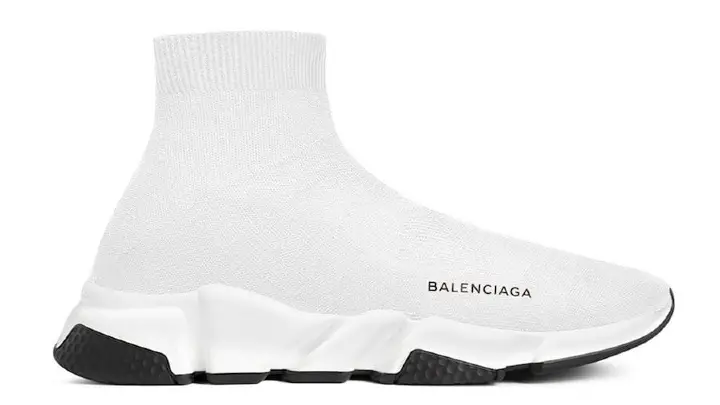 Cristóbal Balenciaga, a Spanish fashion designer, established the upscale Balenciaga label in San Sebastian, Spain, in 1919. It became a fashion house that made high-end items leading to his expansion and opening in other locations in Madrid and Barcelona.
Because of his standing as an haute couture of unwavering standards, Christian Dior referred to the designer as "the master of us all."
Michel Goma created the first line of Balenciaga footwear in October 1987. He was succeeded in 1992 by Dutch fashion designer Josephus Thimister, who is credited with starting the process of elevating Balenciaga back to a position of distinction in the world of high fashion shoes.
Before the age of its shoes, the company was known for its puffy skirts and unusual, feminine, yet contemporary designs.
In addition to producing ready-to-wear clothes, handbags, shoes, and accessories, Balenciaga also licenses its logo and name to Coty in creating fragrances.
Balenciaga's designs were worn by both Spanish kings and aristocrats, providing the company an advantage over rivals.
SEE: Why Is Supreme Brand So Expensive?
Why is Balenciaga shoe so expensive?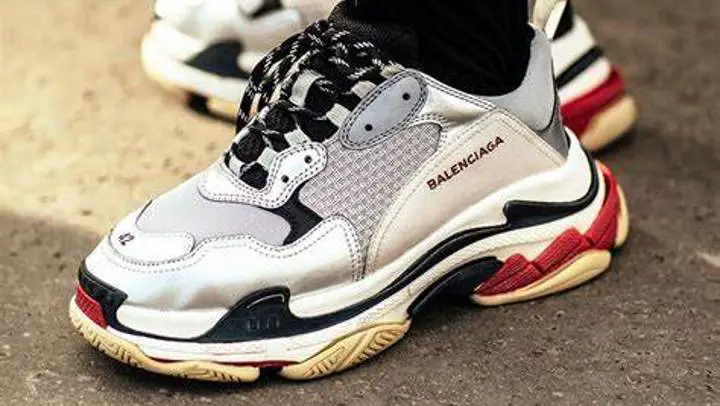 The combination of the brand's heritage of magnificent designs with contemporary trends keeps Balenciaga so well-known today.
The brand uses exceptional craftsmanship and modern trends to create its designs, from haute couture ball gowns to sock shoes.
Here are some of the main reasons why Balenciaga is so expensive.
1. Impressive historical background
Thanks to its reputation for producing shoes worn by famous people and royalty the cost of a pair of Balenciaga shoes is pricey. In addition, the brand's illustrious historical heritage has contributed to the recognition it currently enjoys.
2. Innovations with trends
For its avant-garde fashion creations and exquisite designs, Balenciaga is renowned. Some of these designs are unique and have never been seen before. As a result, the fashion house experiences a surge in sales, which drives up the price of its footwear.
 3. Quality craftsmanship
If you've ever seen Balenciaga shoes or any other product, you'll note that the materials and manufacturing processes are highly distinctive and of the highest caliber. This alone is one particular reason why the footwears are so expensive.
4. Mainstay fashion offerings
Because Balenciaga is such a modern brand, you'll discover this standout item in every one of its collections and designs that always drives customers crazy.
They focus on a fashion need prevalent in the market to create a product that will be broadly well-liked by all. This competitive advantage affords them the luxury to increase the price of their shoes and other products.
5. Status and relevance
Balenciaga continues to rise in prominence and importance in the fashion business due to big shots and aristocrats that buy its exclusive products. Because of this, they continue to charge excessive prices for their footwear.
Who wears Balenciaga?
Balenciaga is worn by anyone who can afford it.
Stars and big names continue to wear anything Balenciaga makes. Numerous actresses, rappers, and celebrities alike have been spotted wearing the brand, including Kim Kardashian, Hailey Bieber, Kanye West, Beyoncé, and Nicki Minaj.
How much is a Balenciaga shoe?
Prices vary depending on the type of shoe you are considering.
However, according to the company website, depending on the particular style, shoes can cost anywhere from $500 to $1000 or more.
When they are limited edition, they can sell for over $2,000. This alone demonstrates that Balenciaga has a presence in the luxury market.
Can you resell Balenciaga shoes?
Yes, you can.
If you are in need of quick cash, emptying out your closet, or just looking for what to do with shoes that do not fit anymore, you can resell. You will get a good resell price, especially if they are luxury items.
Therefore, selling some Balenciaga footwear is not a bad idea. To sell, you can list your item on eBay, Poshmark, or any other sales platform.
Is Balenciaga a luxury brand?
Yes, it is.
Balenciaga is one of the world's most well-known fashion labels. They produce incredibly expensive wears and shoes that are worn by society's elite.
Is Balenciaga a good investment?
This is a matter of personal preference.
Balenciaga shoes or accessories will be a complete waste of money for individuals who do not care about fashion or the like.
However, if you are a fashion fan, you will find that these footwears are an excellent investment because they keep their worth quite well over time. So, if you want a designer shoe or bag that will last you for years, Balenciaga is a perfect choice.
SEE: Get A Chance To Win A Pair Of Vans Shoes Worth $85
Is Balenciaga worth it?
Yes, it is.
A Balenciaga would be worthwhile if you are a connoisseur of fashion items like shoes, bags, clothing, and accessories. If otherwise, it may be of no worth to you.
FAQs
What is Balenciaga known for?
It is renowned for its high style, haute couture, and distinctive contemporary designs that combine premium materials to create bags, shoes, and other accessories.
Why did Balenciaga become so popular?
Balenciaga became so popular when it made unheard-of shapes for women's clothing in the middle of the 20th century, like the "sack dress" in 1957 and "ballroom hems" in the early 1950s.
What language is Balenciaga?
Balenciaga is a name from the Spanish language.
Do Balenciaga shoes hold their value?
Yes, they do.
These shoes are often made of premium materials and are minimalist in design. Additionally, over time, Balenciaga footwear maintains a high level of value.
Conclusion
Given Balenciaga's stellar reputation in the fashion world, any of the shoes you may have stashed away may be worth a lot of money.
This is only one of the many excellent explanations for why Balenciaga is so expensive. Additionally, these products are great and will keep their value for a while.
Thanks for reading.
If you have enjoyed reading this article, check out Africana Fashion for more.