There is something incredibly alluring about classic beauty. It's conservative, elegant, and always in style. It's the kind of beauty that never goes out of fashion.
Classic beauty is also a bit like a classic car; it's not just about how good it looks but also how it makes you feel. And that's why it's not so easy to keep up with this kind of beauty.
If you are looking to achieve a classic beauty look, then keep reading.
What does it mean to be a classic beauty?
There is no definitive answer to this question, as beauty is subjective.
However, most would agree that classic beauty is someone who possesses timeless features that are not reliant on current trends.
For example, a classic beauty might have strong facial features, symmetrical proportions, and clear skin. Additionally, they might exude confidence, charisma, and elegance.
Ultimately, a classic beauty is someone who looks good no matter what the current fashion trends are.
SEE: What Does It Mean To Be A Natural Beauty?
What are the facial features of classic beauty?
There are many different interpretations of what the facial features of a classic beauty should be.
Some common facial features include:
Small nose
High cheekbones
Clear eyes
Full lips
Small chin
It's important to know that these are just a few of the facial features that can make up a classic beauty's face. Every person is unique; therefore, there are no specific facial features that can be classified as "classic."
However, if you possess some of the facial features listed above, chances are you have a classically beautiful face.
Tips for achieving classic beauty
1. Have a timeless look
The first step to being a classic beauty is to have a timeless look. A timeless look is a type of look that never goes out of style. It is always in fashion and always looks good.
To achieve a timeless look, you need to find your style and stick with it. You also need to invest in quality clothing and accessories that will last for years.
SEE: Create Your Unique Style With Tips on How to Be More Fashionable
2. Be confident and comfortable
The next step is to be confident and comfortable with who you are. If you are confident and comfortable, it will show in your appearance. You will also radiate charisma and elegance, which are key factors in becoming a classic beauty.
3. Realize that it's something you have to be
Another step to being a classic beauty is realizing it's not something you have to do — it's something you have to be. And once you accept that fact, it becomes much easier to get into the mindset of being classy.
4. Maintain a healthy lifestyle
Maintaining a healthy lifestyle is a quick and sustainable way to become a classic beauty. The key components of maintaining a healthy lifestyle are eating nutritious foods, exercising regularly, and getting enough rest.
Eating nutritious foods such as fruits and vegetables helps your skin look its best. Fruits and vegetables are rich in vitamins and antioxidants that help to protect your skin from damage.
Exercise increases blood flow and helps keep your skin looking toned and elastic. Getting enough rest gives your skin a chance to repair itself from daily damage.
5. Invest in skincare
Use an age-defying serum every day to nourish your skin cells and encourage collagen production, which helps smooth fine lines. Also, make sure to use a moisturizer; it will help keep moisture in your skin cells and prevent dryness.
In addition, protect your skin from the sun with a sunscreen with an SPF rating of 30 or higher. Reapply the sunscreen frequently throughout the day (especially after swimming or sweating).
SEE: These Are The Products You Need for a Solid and Fast Skincare Routine
6. Use less makeup
It's a well-known fact that less is more when it comes to makeup. Wearing too much makeup can make you look tacky and unclassy. On the other hand, wearing less makeup can make you look more refined and classy.
The major reason why less makeup makes you look more classy is that it shows that you're confident in your skin. You don't need to pile on the foundation or concealer to feel good about yourself.
So the next time you're getting ready to go out, remember that less is more when it comes to makeup. A few simple products applied with a light hand will help you to achieve that classy, polished look that will turn heads for all the right reasons.
7. Know what classic beauty looks like
Finally, if you want to be a classic beauty, it's important to know what that looks like. The best way to find out is to look at the images of the women who have been considered beautiful throughout history.
Some of these images will show you how to pose and hold yourself to look your best. Others will give you tips on how to dress and what makeup looks best on you.
SEE: Makeup Tips for Dark Skin Tones To Help Up Your Game
What is the difference between timeless and classic beauty?
Timeless beauty is a kind of beauty that is eternal and ageless—it never goes out of style.
Classic beauty, on the other hand, refers to a type of beauty that is more conservative.
Classic beauty is more than just physical appearance; it's about elegance and confidence. It's also about poise and charisma.
You can achieve both timeless and classic beauty through many different means—from skincare routines to fashion choices.
However, it's important to remember that there is no single "right" way to be beautiful; ultimately, the goal should be to feel confident and comfortable in your skin.
SEE: Beauty Is Pain And This Article Explains Why
What is the difference between modern and classic beauty?
Modern beauty is all about self-expression and individuality. It celebrates uniqueness and embraces imperfection.
Classic beauty, on the other hand, is more traditional and polished. It values symmetry and perfection above all else.
Frequently Asked Questions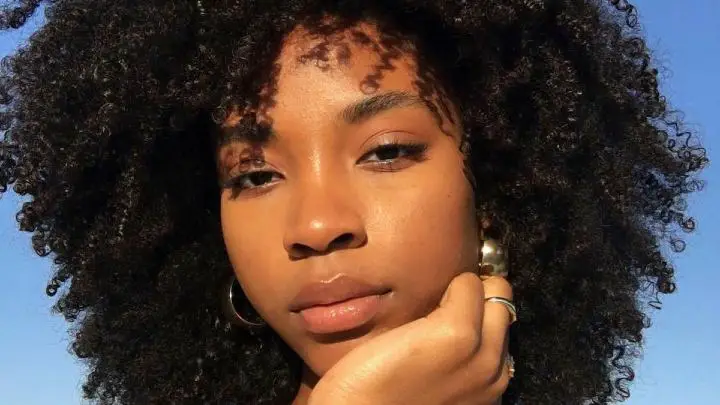 What are the types of beauty?
There are many different types of beauty, but some of the most common include natural beauty, physical beauty, and inner beauty.
Whatever type of beauty you possess, it's important to remember that true beauty comes from within. It's not about trying to fit into someone else's idea of what is beautiful. It's about being comfortable in your skin and accepting yourself for who you are.
What is the difference between physical and inner beauty?
Physical beauty is often about an individual's appearance, which can include factors like facial symmetry, skin tone, and hair color. Inner beauty is more about an individual's personality and character traits.
What is an ethereal beauty?
An ethereal beauty is someone who possesses a delicate beauty, with well-defined collarbones and shoulders that are not overly broad or square.
The face of an ethereal beauty should also possess these qualities: rounded eyebrows, a small chin, high cheekbones, and oval eyes.
Conclusion
While the definition of classic beauty may vary from person to person, certain qualities are universally prized.
Classic beauty is the kind of beauty that is not influenced by current trends. This kind of beauty is all about looking good without trying too hard. It's a beauty that is conservative, confident, and elegant.
Thanks for reading.
Looking for more beauty-related articles, visit Africana Fashion today.