Adidas is one of the oldest footwear companies in history, and as such, it is regarded as a good brand.
The company has played an important role in many Olympic events; they continue to diversify and collaborate globally with this.
It is a brand that has withstood the test of time and continues to be very relevant, as well as being on the world's top sneaker chain of all time.
If you want to learn more about why Adidas is a good brand, you should read this article all the way through.
What is Adidas known for?
Adidas is a German manufacturer of athletic shoes, clothing, and sporting goods. In the early twenty-first century, it was Europe's largest sportswear manufacturer and the world's second-largest after Nike.
Is Adidas a good brand?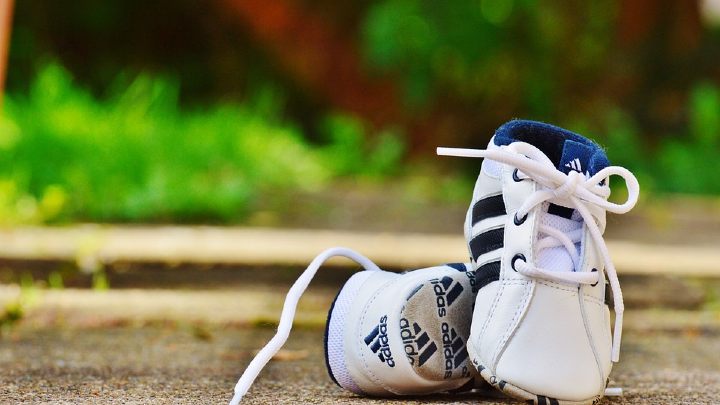 Yes, it is.
Adidas not only provides high-quality footwear to its customers, but it also provides comfortable and long-lasting footwear.
It is well-known because they design products with customers in mind. Furthermore, the brand has segmented its shoes and merchandise based on the needs of its customers and the sports in which its users participate the most.
Why is Adidas a good brand?
1. Shoe history
Although it isn't the world's oldest sports brand, no other has had such a lasting influence. The history of Adidas dates to 1949; because of this, it is regarded as a very trustworthy brand which gives the company a good image.
Moreover, Adidas has a sports history consisting of enough artifacts to fill an entire museum, making it unquestionably the richest repository of all sporting goods.
2. Vintage shoes
Adidas was innovating and building a sports history decades before Nike or any other shoe brand released its first pair of running shoes.
Even before this, the company had already produced iconic pieces in various sports, including the Gazelle, Superstar, Samba, and more. Presently, a large number of vintage sneakers enjoy a devoted following.
3. Sports history
Sports history has been written by the Three Stripes company as the brand has made an appearance going back to even before WWII.
You can go as far back as the 1930s when Jesse Owens, an American sprinter, won four gold medals at the 1936 Olympics while wearing shoes made by Dassler.
Additionally, 89% of athletes competing at the 1984 Olympics were wearing Adidas. Adidas has major ties to global sports events and athletes.
4. Winning shoe
This features the "Miracle of Bern" World Cup victory when the German soccer team emerged as the favorite, winning the 1954 FIFA World Cup wearing Adidas shoes.
Since then, the brand has been known as a winning shoe, giving the brand image a good look.
5. Collaborations with hip-hop
Adidas made hip-hop history by teaming up with Run DMC and the Beastie Boys. The hip-hop group's iconic song "My Adidas" pulled hip-hop fans to the shoes.
Additionally, Run DMC wearing Adidas Superstar sneakers in front of 40,000 people at a live show is also part of a story that brandishes the brand image as a good one. This began the collaboration and endorsement relationship between Adidas and hip-hop artistes.
Then, there is Adidas/Yeezy's cooperation, which resulted in the company's highest point of sales. The collaboration with rapper Kanye West was another indication of how good the brand is.
6. Logos with functions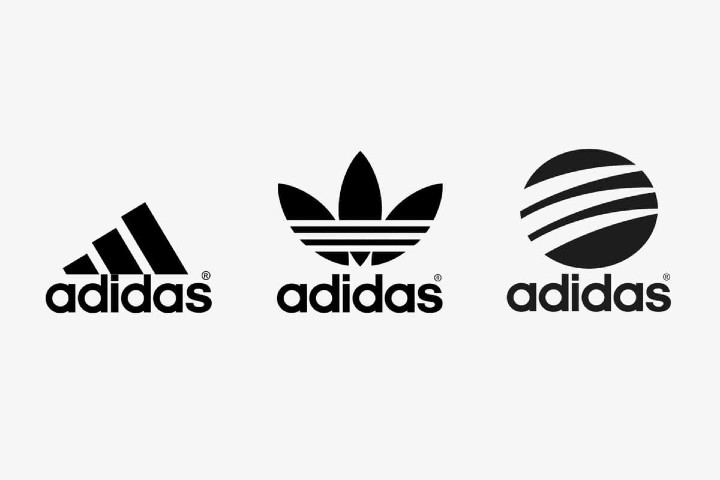 The three Adidas logos- Trefoil, Mountain, and Neo Circle all have their meaning and uses for the brand. The trefoil is for Adidas' original products. Meanwhile, the Mountain logo, which features a mountain is for the athlete product line because it signifies the hurdles that athletes face.
On the other hand, the Neo Circle logo is used for lifestyle products that feature daily practical wear. And it still uses its original Three-striped logo for classical and cornerstone branding.
You will find these logos on Adidas merchandise and the type of logo helps figure out where the product line falls under, making it easier to spot fake and knockoffs.
Who can wear Adidas shoes?
Adidas can be worn by anyone who enjoys wearing cozy athletic shoes. Adidas merchandise is lightweight and well-liked by everyone.
How much does an original Adidas shoe cost?
Adidas shoes vary in design, therefore, cost about $80 to $150 or more.
FAQs
What is unique about Adidas?
Adidas's distinctive selling proposition is the creation of lightweight, comfortable footwear that no other company could match.
What impact does Adidas have on society?
The brand maintains a positive image by building change infrastructures, such as play areas, athletic facilities, and sporting goods. They provide communities all over the world with access to sports.
Is Adidas environmentally friendly?
Yes, it is.
The company has been reevaluating the standard materials it employs, broadening its range to include recycled and natural materials, and investigating brand-new, more environmentally friendly material innovations.
What do the three stripes of Adidas mean?
The Adidas logo's three stripes stand in for a mountain, symbolizing the obstacles people must surmount.
Conclusion 
Adidas' rich history in the shoe industry has contributed to the brand's positive reputation today. Its shoes have been worn by notable names who have accomplished incredible feats in sports.
It has also been lauded for being a favorite of many people and a household brand for the general public. Furthermore, the company has collaborated with major cultures and hip-hop rappers such as the Beatie Boys, Run DMC, and other notable celebrities.
The brand's relationship with collaborators and customers all make it a good brand to support. All of these serve to highlight how exceptional the brand is and why it is so sought after.
Thanks for reading.
If you enjoyed reading this article, check out Africana Fashion for more.