My friend was going to get a group of us pieces of jewelry and she called to know our brown skin shades. I was beyond confused. To fill in the awkward silence, I questioned her not knowing my skin shade and it ended in laughs. That was a quick one, right?
Immediately I got off the phone, I began surfing the web. I couldn't lose twice. I realized that complexion is beyond what we see at face value. It also matters when you go jewelry shopping. It's easy to just say "I'm black" or "yeah, I have dark skin. That's not my shade".
For instance, some of us are on the lighter side of black and some are darker. That is the difference in shades. In this article, I'll be listing the different shades of brown skin and their peculiarities. I know you'll find yours quicker than I found mine.
Different Shades of Brown Skin
1. Marshmallow Colored Skin
Marshmallow-colored skin is a very light tan skin that may come with some light freckles. Also, people with this skin tone may appear pale. It comes with yellow, blue, or green undertones.
However, this skin tone can be quite sensitive during frequent exposure to the sun with protection like sunscreen.
2. Bisque Brown Skin
Bisque is a neutral skin tone that is a slightly lighter shade of almond brown skin. It ranges from light to medium brown. This skin tone could have green or golden undertones.
3. Almond Brown Skin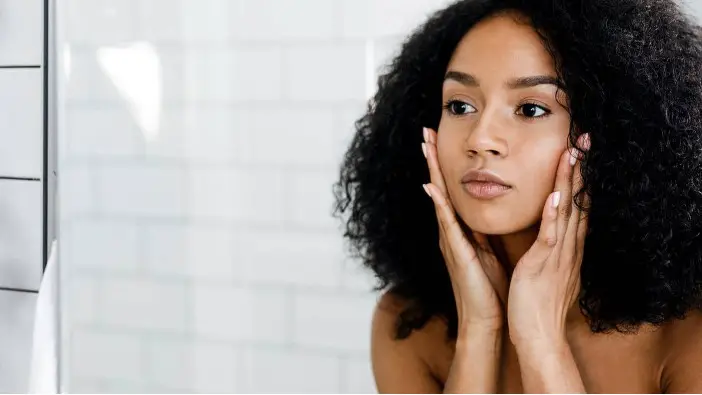 Almond skin tone is a medium brown skin with a beautiful shade of tan. There is a tendency that they are mistaken for olive skin tone. However, they can be identified by their red, yellow, or blue undertones.
Similar to olive skin, individuals with this skin tone are prone to hyperpigmentation and skin discolorations during periods of excessive exposure to the sun's UV rays. They tan very easily due to the relatively high amount of melanocytes present in their skin.
Read Also: Types Of Foundations: Choosing The Best For Your Skin Tone
4. Praline Brown Skin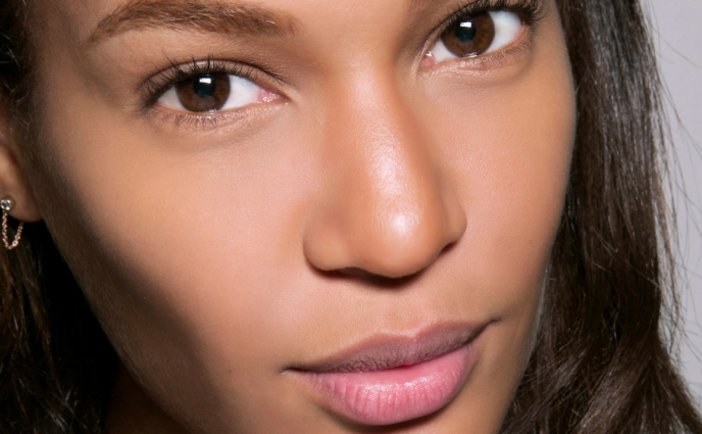 Praline skin tone is another medium brown skin tone. This medium concentration of brown is its beauty; it makes the skin look very attractive. Praline skin tone may have olive undertones.
5. Pecan Brown Skin
Pecan is a brown nut with a smooth back and golden or light brown kernel. This brown skin tone is a shade lighter than caramel brown. However, it can be darkened to a few shades to give a beautiful golden glow.
People with pecan brown skin have great tendencies to tan giving off summer vibes. In contrast to people with lighter skin tones, they are less likely to burn. In addition, the undertones could either be golden-yellow or reddish.  
6. Caramel Brown Skin
Caramel brown skin shade is a versatile, creamy, golden, and warm skin tone with cinnamon brown hues. People with caramel brown skin usually have red, peach, and a lot of golden undertones which makes golden pieces of jewelry perfectly suit them.
At first glance, caramel skin color ranges from light brown to deep brown. It can pass as medium brown, which is the shade it largely has. They are also quite susceptible to getting tanned to deep dark chocolate or getting lighter to neighboring lighter skin tones.
However, people with this skin tone have high concentrations of melanin. As a result, they are at great risk to suffer hyperpigmentation due to sunburn or harsh chemicals from skincare products. Also, the wrong use of skin care products can easily bleach their skin.
SEE: Everything You Need To Know About Caramel Skin Tone
7. Peanut Butter Brown Skin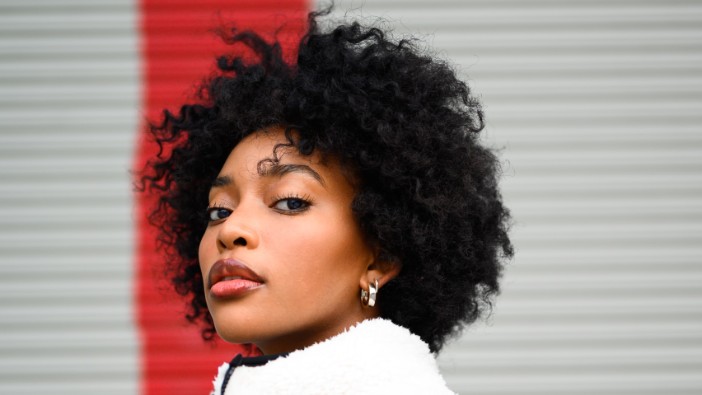 In the class of lighter shades of brown skin, peanut butter is the darkest. This skin shade does very well in the sun, the skin tone deepens and you can call this its peak time. Their undertones are anywhere around the soft pumpkin to olive gold.
8. Saddle Brown Skin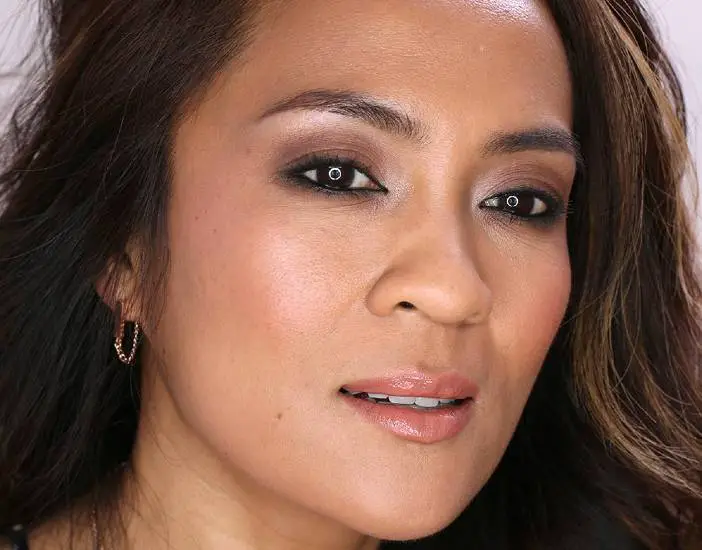 Just like the horse saddle, this skin shade is medium brown with some red undertones, though in traces. There may also be traces of yellow undertones.
9. Olive Brown Skin
Olive brown skin ranges from cream to darker skin tones. This skin tone can be classified as a moderate tan that burns lightly. They are characterized by yellow, golden, or green undertones.
However, too much solitary or limited exposure to sunlight can make people with this skin tone look pale. Also, if they have oily skin, they may look greasy. And, they are prone to hyperpigmentation, skin discolorations, and acne breakouts.
See Also: Best Handmade Soap Made From Organic Materials
10. Warm Tan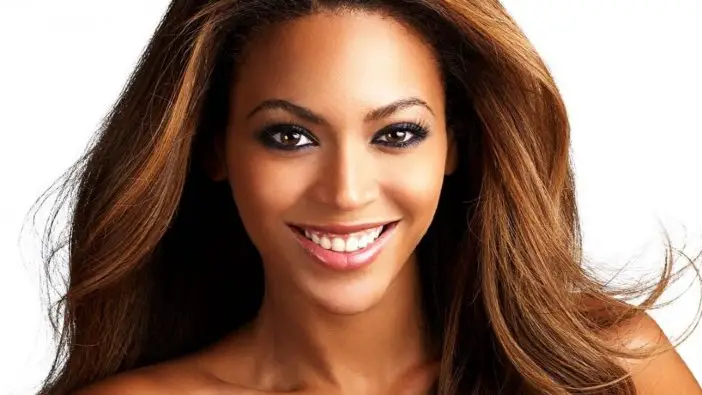 Tan is a benefit enjoyed by other brown skin tones and; on its own is a skin tone. Warm tan has quite a wide range of shades; from light and honey brown to dark brown.
You'll further find that people with warm tan may have golden or olive undertones and greatly complement warmer shades like bronze.
11. Honey Brown Skin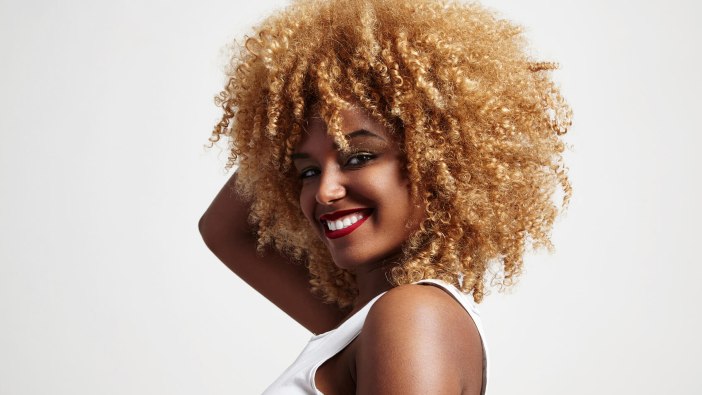 Honey tone skin actually does look like honey. There are varying shades of the honey skin tone; from yellowish-orange to deep brown shades. Also, you can classify honey brown skin as tan skin.
Additionally, if you have honey brown skin, you'll find that it is a supple and well-hydrated complexion that is not oily. You may also have either a brown or yellow undertone.
SEE: Do Brown Skin And Dark Skin Mean The Same Thing?
12. Mustard Brown Skin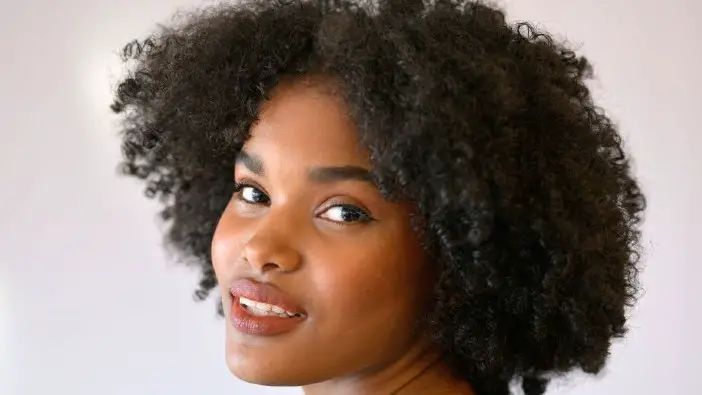 Individuals with mustard brown skin shade have their skin looking like they smeared it with turmeric. Their skin color ranges from gold to turmeric with an amazing texture. If not well-considered, one might mistake this skin tone for honey brown.
Similar to the honey brown skin, the undertones are brown and yellow.
13. Bronze Brown Skin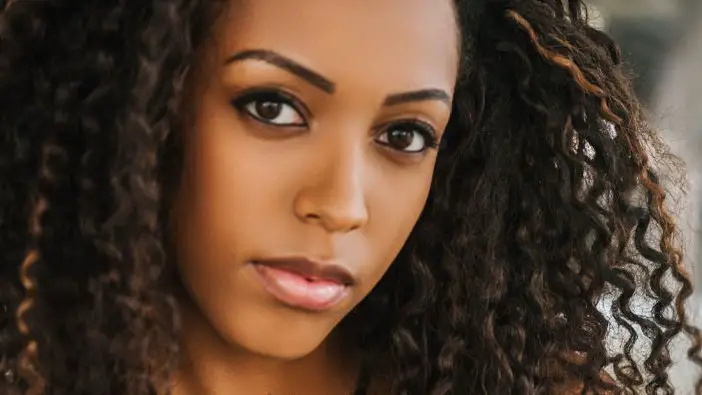 Whether in the sun or not, people with bronze brown skin tone will find that their skin glows well. Bronze skin tone is darker than a tan with a golden glow. In addition, it can be called a darker caramel complexion and in some cases, it could be light brown.
People with bronze skin tone may have golden or red undertones. However, some cases of bronze skin tone may be associated with skin disorders like hyperpigmentation.
14. Hickory Brown Skin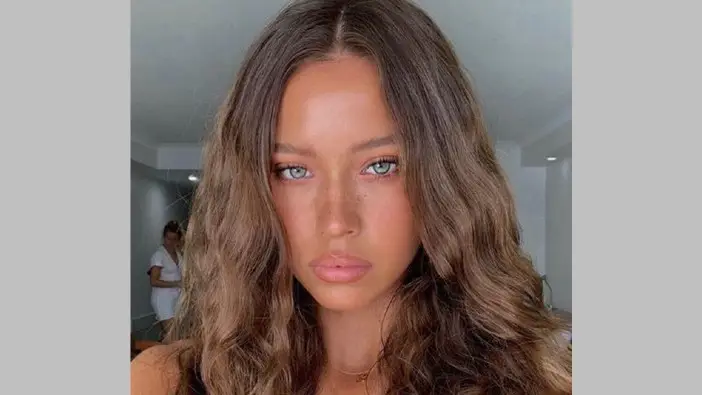 Hickory brown skin got its name from hardwood in North America. This skin tone ranges from light to dark brown with pink or yellowish undertones.
Read Also: Sunscreen: Your Best Form of Protection Against the Sun
15. Chestnut Brown Skin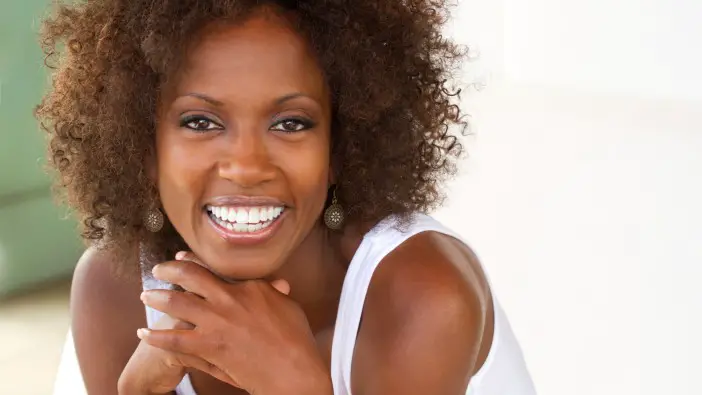 This is another dark brown skin shade that tans well. Chestnut skins have medium brown color and look more brownish with a tinge of red. People with this skin tone usually have golden undertones.
16. Amber Brown Skin
Depending on the season and some environmental factors, this skin tone can have bronzy toffee and copper undertones. It is also possible to notice traces of gold and red. If you run a finger across an amber woman's skin, you'll find her skin silky and smooth.
Amber skin tone is one of the medium and vibrant brown skin shades. As a result, they are very prone to getting tanned to milk chocolate skin tone. Also, they scarcely experience sunburns.
17. Chocolate Brown Skin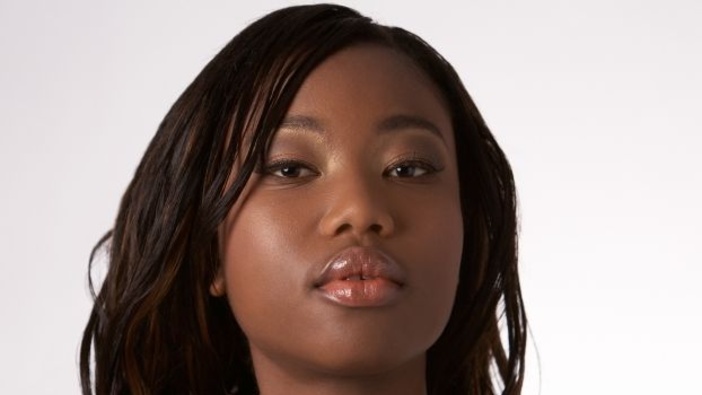 Smooth, silky, glowing, and melanin-rich are the words to describe this tone. Chocolate brown skin is one of the dark or deep shades of brown skin but you can say it most likely is at the middle of the spectrum.
In addition, people with this skin tone look sun-kissed most of the time and this is because of their complementing golden undertones. Also, they sport red undertones and can get a few shades darker than their natural brown skin shade.
18. Espresso Brown Skin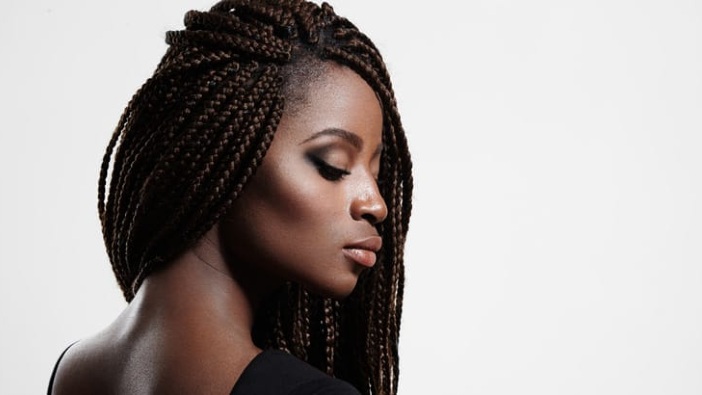 Espresso brown, like pure coffee, is one of the dark shades of brown. When compared to cacao and mahogany, it is a few shades lighter than them. On the other hand, it is some shades above chestnut, bronze, and medium beige brown skin shades.
Moreover, a large number of brown-skinned ladies fall in the range of espresso brown. This skin tone radiates warmth, illumination, and inner luster. If you have this skin tone, you'll find out that bright colors are well pronounced on your skin.
However, the undertones may not always be easily noticeable. But, they will eventually glow in the sun if perfectly highlighted and complemented with appropriate colors.
19. Mahogany Brown Skin
Generally, it describes skin color that is rusty, ruddy, and looks like copper but it is not sunburned skin. Mahogany brown skin is the rarest shade of brown skin and some people do not classify it as a brown skin shade.
But, there are some people with this skin shade. It is reddish-brown in color, almost like mahogany wood itself.
However, the lack of color uniformity just like the wood is what makes it fall out of place with other brown skin tones. The reddish-brown color comes with undertones that range from warm and red to dark and purple.
20. Cacao Brown Skin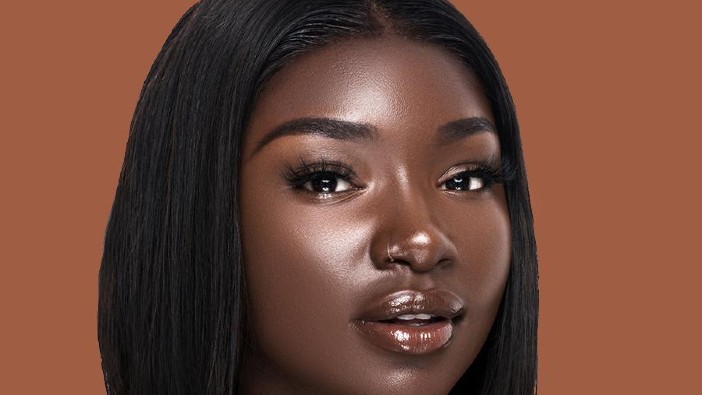 As mentioned before, cacao is one of the deepest shades of brown and it is darker than espresso brown. This skin shade is very rich in melanin. Also, it is silky, smooth, glowy, and attractive.
In addition, cacao brown skin has icy undertones that are easily spotted and are not so common. People with cacao brown skin shade will find out that almost any color of outfit suits their skin.
Learn More: 16 Skin-Popping Hair Dye Color Ideas Ideal for Your Skin Tone
21. Mocha Brown Skin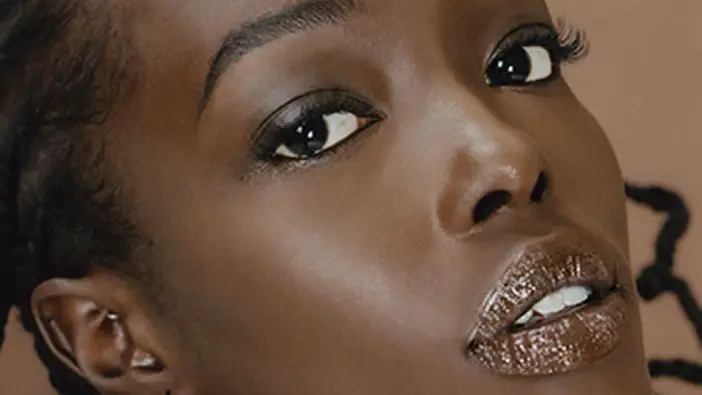 Mocha skin tone is a neutral shade that is seen closer to the darker end of the skin tone spectrum. Depending on seasons, this skin tone changes hues.  For instance, during winter, the skin tone will lighten and then darken during summer.
Moreover, people with mocha skin tone tend to tan easily but do not burn. The neutrality of this skin tone makes it very easy to have wardrobe ideas because it compliments almost any color.
Additionally, the skin undertones could be taupe, silver, tuscany, caramel, or khaki. It is important to note that mocha skin tone is very flexible. During the hues changes, you can always change your clothes colors and even hair color.
22. Sable Brown Skin
Sable brown skin is a very dark brown skin. You will notice that individuals with sable skin have their skin looking brown and blue. In addition, this very dark yet attractive skin shade has a brown undertone that gives it its warmth and neutrality.
FAQs on Different Brown Skin Shades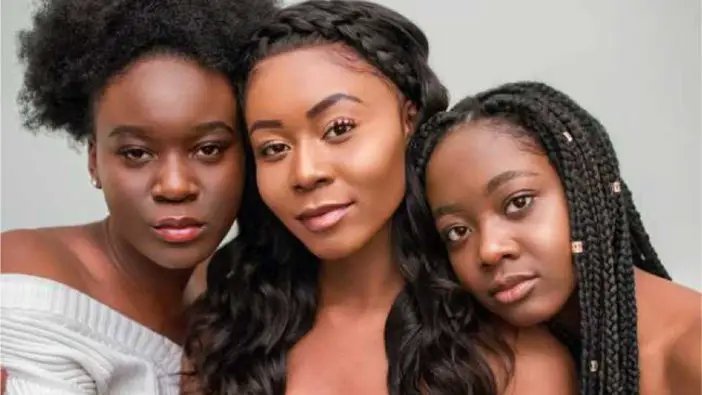 1. Is there any difference between brown and dark skin?
Yes, there is. Dark skin generally describes skin colors that are very rich in melanin. On the other hand, brown skin is one of the shades of dark skin.
2. What colors are suitable for my brown skin?
Generally, most brown skin shades differ with seasons. So, there are suitable colors for winter and summer. For instance, during winter/fall, you'll find that gold, red, cobalt, pink, and violet perfectly suit your skin tone.
But, in summer/spring, bright colors like white, orange, light yellow, and lavender perfectly contrast your brown skin.
3. Which lipstick color is best for my brown skin?
So, if you do not want to go with the regular natural colors, there are some brightly colored lipsticks for brown-skinned women. They include deep purple, red, magenta, bronze, light pink, peach, and mauve.
However, you should take into account your undertones when you go lipstick shopping.
Conclusion
When it comes to complexions, there is a lot more than what you see at face value. There are different shades with their individual peculiarities. Also, different shades come with different undertones that need to be taken into account.
When you go makeup or jewelry shopping, your undertones must be taken into consideration. That is to say, it is important to know your brown skin shade and undertones.
In addition, this knowledge will help you care for your skin better so you can eventually have that supple, hydrated, spotless, acne-free, and glowing skin you always desired.
Africana Fashion keeps you informed with relevant skincare and wellness articles.
Thanks for reading.