In today's world, it is difficult to imagine our lives without a coat or a jacket. They keep us warm, provide protection from the elements, and help us express our personal style. So, when comparing coat vs jacket is there a difference?
The simple answer is yes.
I know that sometimes it can be challenging to tell the difference between these two clothes.
To make things worse, most people use the terms "coat" and "jacket" interchangeably, but there's no denying the subtle differences between the two. One that stands out is that coats are generally heavier and provide more warmth than jackets.
While you remember that, here are other differences to keep in mind.
What is a coat?
It is a piece of clothing that people wear mainly during the winter months. Coats are made from a variety of materials, including wool, leather, and down. They usually have a collar, lapels, and pockets and come in different colorways and styles.
Coats are an essential item of clothing in cold weather as they provide warmth and protection from the elements. In addition to their practical use, wearing coats can help you make a fashion statement.
Some popular types of coats include:
Pea coats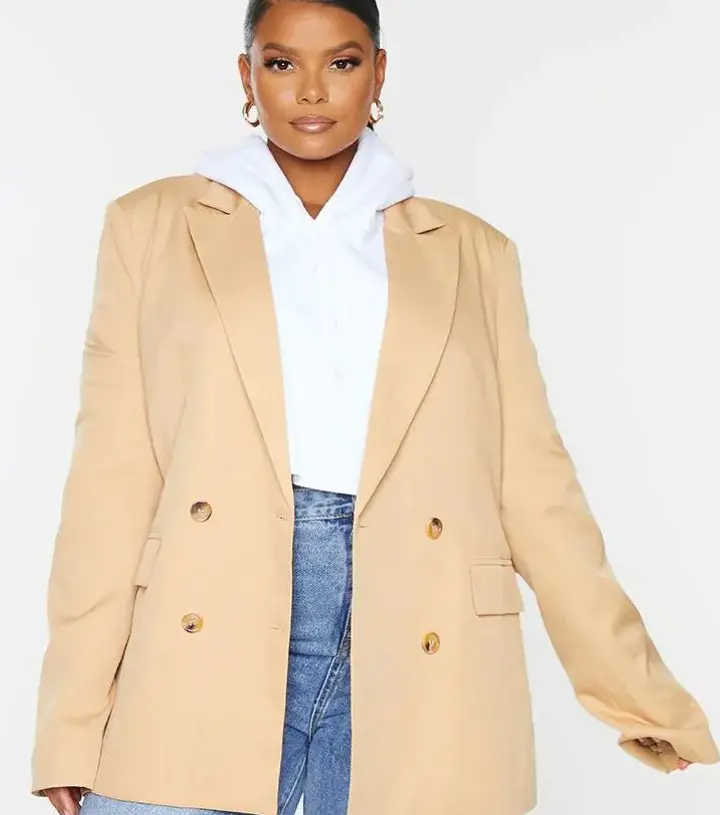 They are a classic style of coat that is typically made from wool. They are characterized by their double-breasted design and large lapels. Pea coats are typically worn in colder climates, as they provide excellent warmth.
Parkas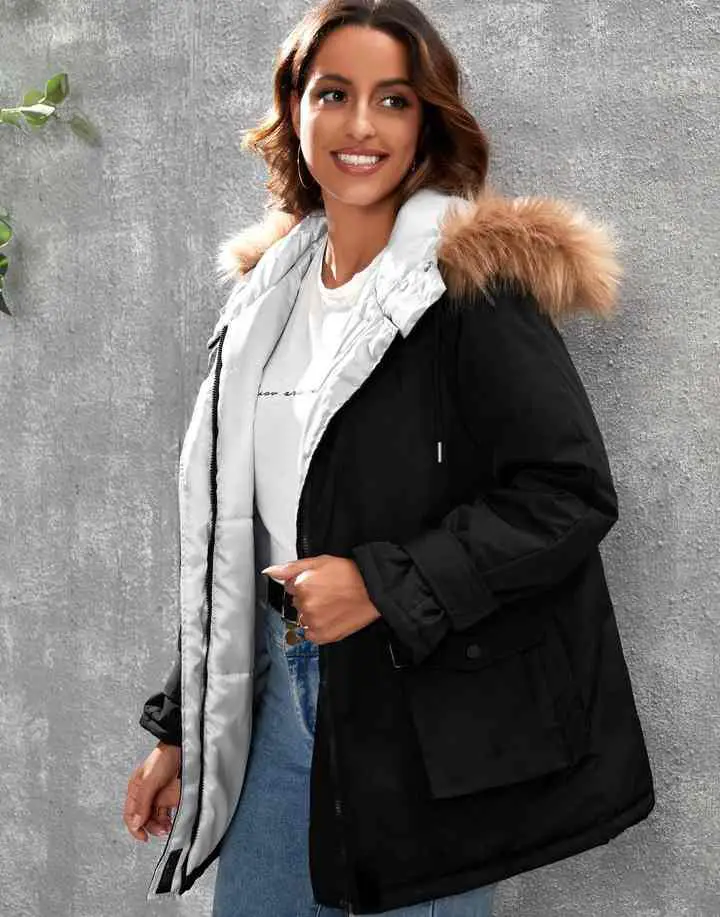 They are another type of coat that is popular in cold weather. And they are made from waterproof and insulated materials, making them ideal for wet or snowy conditions.
Parkas typically have a hood, which can help keep the head and face warm.
Trench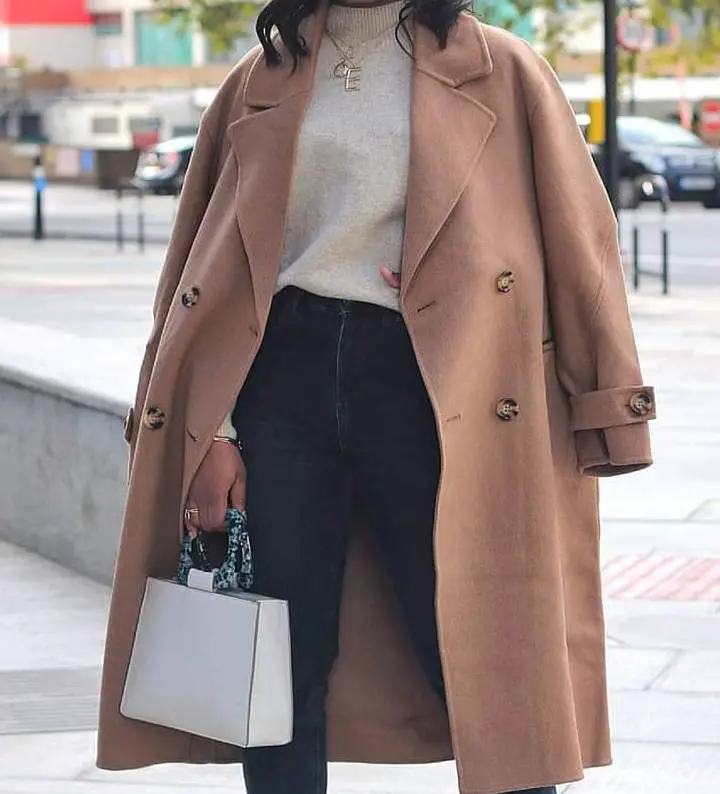 They are a type of coat that is characterized by long length and belted waist. They are often made from water-resistant materials, making them ideal for rainy climates.
Wearing trenches over your clothes can help you make a good first impression, and they are available in many colors and styles.
When choosing a coat, always consider the climate and weather conditions. As I mentioned earlier, they are best suited for cold or cooler weather.
SEE: What to Wear in 60-Degree Weather
What is a jacket?
It is a piece of clothing people wear on top of other clothing. Jackets are available in various styles, including bomber jackets and denim jackets. And they are made from materials such as leather, wool, or cotton.
They have closures like buttons or a zipper and sometimes pockets. You can also wear them to keep warm.
Some popular types of jackets include:
Bomber jacket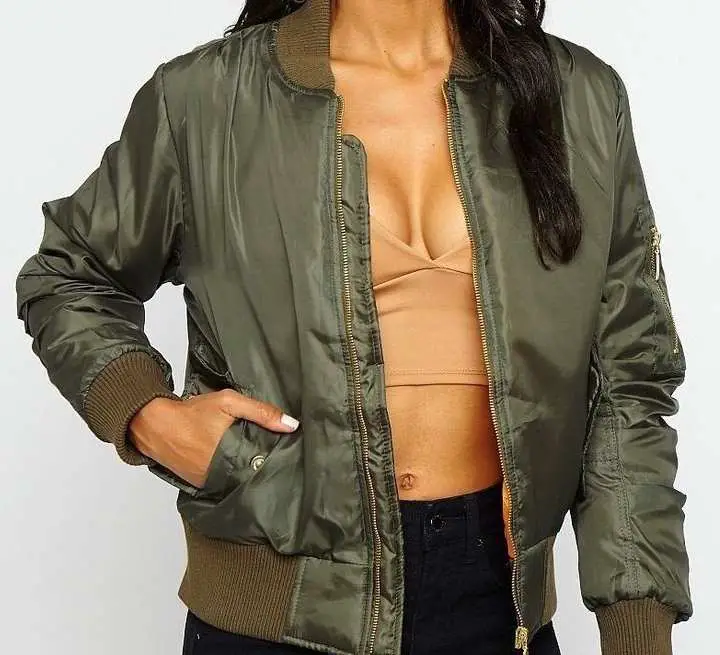 They are a type of jacket that is characterized by their fitted design and short length. Bomber jackets are made from leather or wool and may have a fur-lined collar. You can also wear them to keep warm in cold temperatures.
SEE: Create Your Unique Style With Tips on How to Be More Fashionable
Denim jackets
They are a type of jacket that is characterized by a rugged design and mostly blue color. Denim jackets are made from cotton and are available in many styles. You can wear them in both warm and cold weather, making them versatile pieces of clothing.
SEE: Keep Your Hands Moist With the Best Hand Cream
Are a coat and jacket the same?
No, they aren't.
Although used interchangeably, a jacket is still different from a coat.
What is the difference between coat vs jacket?
The main difference between a coat and a jacket is their respective lengths. A coat is a garment that has long sleeves, while a jacket is a shorter garment that has either long or short sleeves.
Coats are much longer than jackets, often extending past the hips, while jackets end at the waist. And you can wear both over other clothes.
Another difference between coats and jackets is that coats are made from heavier fabrics than jackets, which helps to keep you warm and secure in colder climates.
Also, coats often have more external pockets than jackets, making them more functional for storing items like gloves, hats, and scarves.
Similarities between coat vs jacket
The first similarity is that both cover clothes are made of some kind of fabric, like wool or cotton, and they help to keep you warm.
Also, coats and jackets have some kind of closure, like buttons or a zipper, to help keep the wind out. They both have sleeves and are available in various styles and colors to suit different users.
Coat vs jacket vs blazer
There are different types of outerwear. Sometimes, it can be hard to keep them all straight. Here's a quick rundown of the three most common differences: coats, jackets, and blazers.
Coats are the heaviest and most insulated of the three. They're made from materials like wool or another thick fabric. And the best time to wear them is during very cold weather.
Jackets are lighter than coats and are made from materials like denim, leather, and cotton.
Blazers are the lightest out of the three. They are made from wool or thin fabric, and people often wear them in cool weather.
Coat vs jacket vs sweater
All three have unique benefits that make them ideal for different situations. Here is a quick guide to help you decide which type of clothing is right for you.
Coats
They are the most protective against cold weather and wind. They have thicker fabric and more insulation than jackets or sweaters. This makes them ideal for very cold days or for times when you'll be outdoors for extended periods.
However, coats can be bulky and uncomfortable to wear indoors, so they are not always the best choice for everyday use.
Jackets
They are less protective than coats but more comfortable to wear. They are made from lighter materials, which makes them ideal for layering.
Jackets are a good choice for days when you will be outdoors for a short period or when the weather is not too cold.
Sweaters
They are the least protective but also the most comfortable. They are made from thin, soft materials that are easy to layer. Sweaters are ideal for indoor use or for days when the weather is mild.
With these differences between coats, jackets, and sweaters, you can make the best choice for your needs. When in doubt, layer. Wearing multiple layers of clothing will help you stay warm no matter the weather.
Sports coat vs dinner jacket
A dinner jacket, also known as a tuxedo jacket, is a semi-formal evening suit distinguished from other suit styles by its satin or grosgrain lapels. You can pair it with formal trousers to complete the look.
On the other hand, a sports jacket is more casual than a suit jacket and less expensive. You can wear it with any trousers of your choice, including jeans. Also, most dinner jackets come in black or midnight blue colors, while a sports coat can be any color or pattern.
When should you wear a coat?
It depends on the weather and your personal preference, but a coat is best worn when it's cold outside. This could be due to the temperature, wind, rain, or snow. If you're feeling cold, it's probably a good idea to put on a coat.
When should you wear a jacket?
A jacket is a necessary piece of clothing for many occasions. Whether going to a formal event or you simply need an extra layer for warmth, a jacket will provide the perfect solution.
However, there are a few things you should keep in mind when choosing when to wear a jacket. For example, when attending a formal event, it is best to choose a jacket made from a dressier fabric such as silk or satin.
Also, ensure that the jacket is the correct size; it should not be too tight or loose. In addition, avoid any jackets with ruffles, frills, or other embellishments; these can often look too casual.
If you are looking for a jacket to wear daily, there are other options available to you. A denim jacket is a great choice for casual wear, while a leather jacket can give you a more polished look.
You can also find jackets made from fleece or wool; these are ideal for colder weather. Once again, it is important to choose the right size for comfortable and free movement.
SEE: Best Evergreen Gift Ideas for Women
FAQs
Can you wear a coat over a dress?
Yes, you can. Coats, especially wool coats fit perfectly on any dress, and you can style them for any event.
What kind of jacket looks good with jeans?
Opt for short or casual jackets. They always look great on jeans.
Can you wear a jean jacket with jeans?
Yes, you can. But let there be a good contrast between the top and bottom. Dark jackets on light jeans are always a perfect combo. So, style appropriately. 
Conclusion
There is no clear winner when it comes to the debate between coat vs jacket. It depends on your style and what you are looking for in a piece of outerwear. If you need something warm and cozy, then a coat is probably the better option.
If you want something more stylish and versatile, then a jacket might be the way to go. Ultimately, it is up to you to decide which one is right for you.
Thanks for reading.
Learned something new? Find more fashion articles on Africana Fashion.