You see magazines, TV shows, red carpet events, fashion runway shows, and social media with millions of stunningly and stylishly dressed women. However, when you look at yourself, you can't say the same. How to be more fashionable doesn't start with wearing high-end couture, but knowing what works.
Sure, high-end fashion would give you an edge but not knowing how to combine, fine-tune, and find what works for you would mean running in circles.
Therefore, if you want to be more fashionable, start with knowing what style best fits you and your body.  
Rather than make substandard guesses about your choice of outfit, you can horn your craft by following simple hacks with your instinct. As I said, it is not by how expensive your ensemble is, it is by how you make them complement each other.
That's why this article will delve into easy style tips to help you be more fashionable.
How to Be More Fashionable
1. Have Style Mentor/Guide
You don't have to get a mentor you talk to every other day to ask questions. Nevertheless, if you can reach out to your style mentor for guidance, all the better.
Thank goodness, social media platforms like Instagram and TikTok have style influencers with awesome taste in fashion. Elaine Welteroth is someone I personally love to follow.
However, it would be suitable to follow influencers you have a commonality with. It could be your body shape, personality, or fashion style that represents you. Don't forget, confidence is what carries a style, not the clothes.
If you can emulate the confidence or find how your mentor does things, you can take few bits and create a personal version suited for you.
SEE: Provocative Clothing And Why Women Dress This Way
2. Declutter Your Closet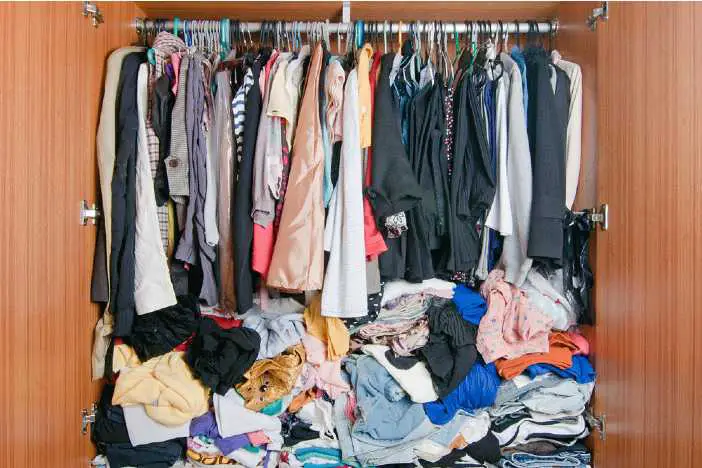 You might think this is not important, but it is. You realize many clothes and accessories are sitting pretty in your closet without seeing the light of day. It's said that we only use about 50% of clothes in our closets. Therefore, decluttering is the right thing to do.
The abandoned clothes and shoes might be a size too small or big, or you bought them during a sale or discount price but don't really need them.
Whatever the reason, if it's not being used, donate, sell, or give out to a friend. Being realistic with yourself and your choices increases your chances of being more fashionable. That's because you know what you have.
3. Color Coordinate Your Outfit
When you are picking colors for your outfit, pick at least two or three main colors. Among these main colors, you would need a base color that serves as a canvas and the most prominent color of your outfit.
Not only does this elevate your fashion style, but it also organizes your outfit. The colors commonly used as a base include pastel colors, white, black, or any other color in the rainbow. However, this shouldn't stop you from picking whatever color speaks to you.
SEE: What Does The T In T-Shirt Stand For?
4. Mix and Match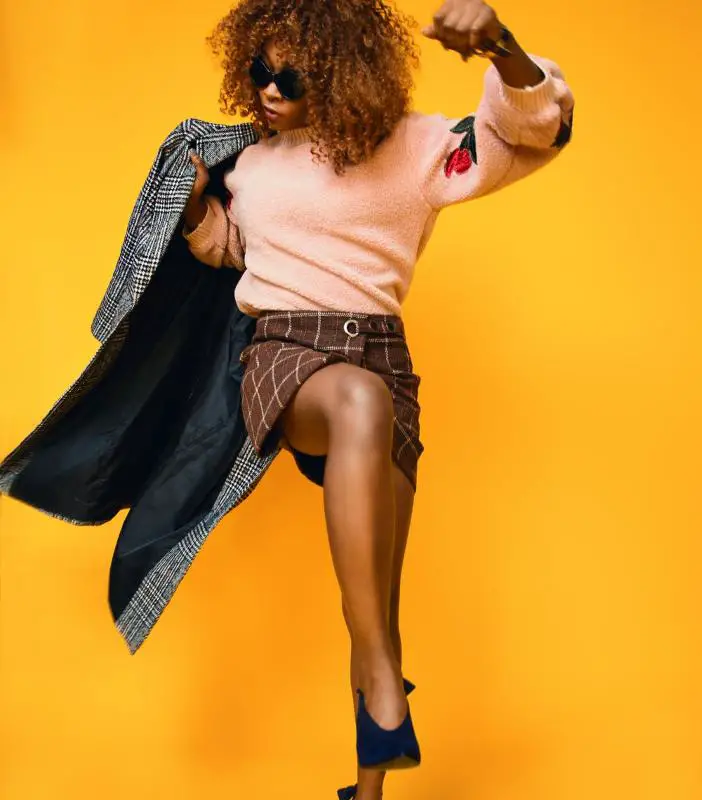 I love having fun with prints and patterns. You realize some prints and patterns go together while others don't. Mixing and matching prints have a retro style that looks elegant, classic, or street style. Furthermore, mixing prints and patterns gives the body the illusion it needs.
A dramatic mix of bold contrasting patterns can be over the top, especially during your testing phase. Moreover, it takes time to build confidence in pattern mix.
Nonetheless, if you start with simple patterns, you will get an outstanding result. For instance, You can start with mixing different colors of polka dots or dogtooth patterns.
SEE: The Difference Between Coat Vs Jacket
5. Not Mixing? Wear a Set
Set clothes are not relegated to suits and couture outfits anymore. You can find matching sets for even streetwear.  Wearing matching sets is more fashionable now, and that is not changing anytime soon.
You can wear pantsuits, sweats, a denim set, biker shorts with a sporty top, or a cotton top and matching midi skirt.
Fashionable matching sets are no longer exclusive to big brands (they are still awesome, by the way). Wearing a two or three-piece that fits perfectly is definitely an upgraded style.
SEE: What to Wear in 60 Degree Weather: See 17 Fashion Ideas
6. Drape Jacket on Shoulders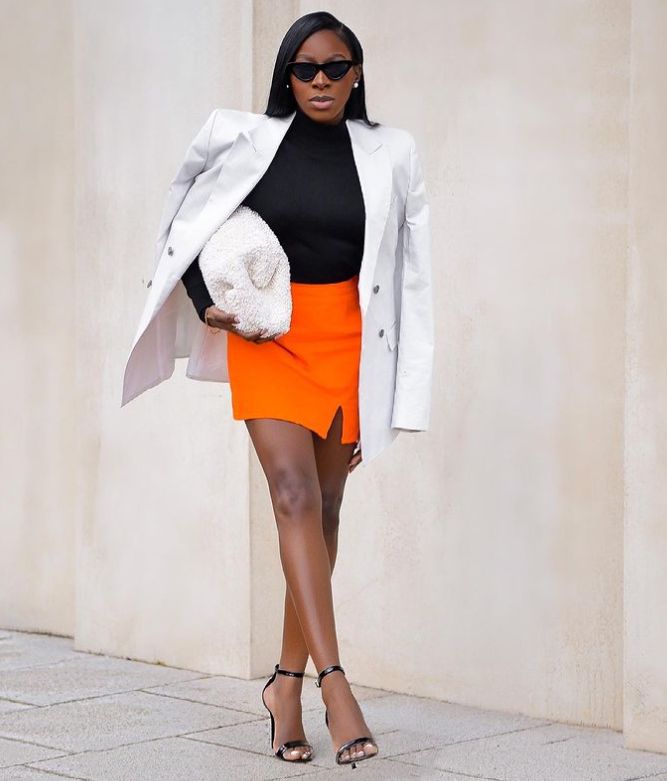 This gives you a boss-level fashion. Draping your jacket on your shoulders is a fun way to be more fashionable. You can do it in any style. It could be street style, elegant, classy, or retro style.
Draping your blazer or jacket on your shoulders elevates your look and confidence. Additionally, you can keep yourself warm without overheating. It's the perfect summer-fall transition fashion style.
7. Try Odd Colors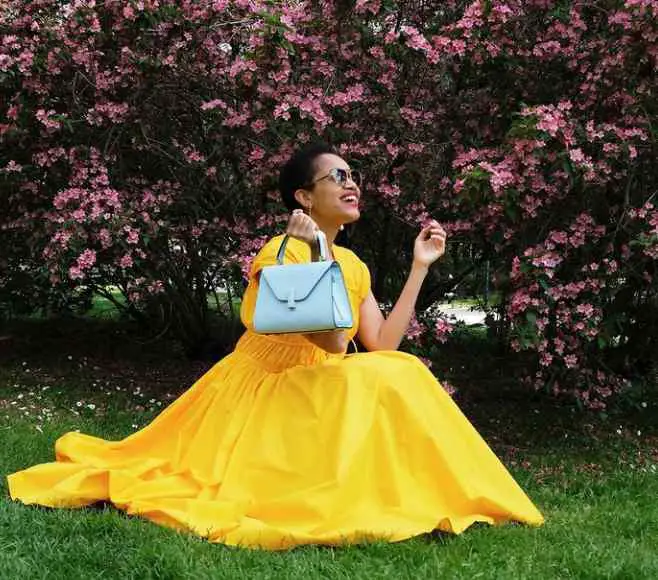 Wondering what to do with that yellow pants? Well, a lot. You might not be able to wear it to corporate events, but you can style it for any social event. Trying bold and odd colors people would not have pegged you a lover of is always a good thing.
For odd colors, I love in-between shades. For example, lavender; it not purple and it's not pink. Confusing right? That also speaks for different shades of colors in the color wheel. Trying and blending odd colors makes you look bold, confident, and adventurous.
If you are unsure of yourself, you can ask for a second opinion from trusted friends. Alternatively, you can look forward to the opinions of your mentor or style expert you consult.
SEE: Know your fabrics? Guess how many fabric types you have in your closet.
8. Asymmetrical Style
This style is edgy and classy. It also helps to build a lot of confidence. You can try asymmetrical outfits with unique cuts and hems. This pulls you into a wonderland where anything is possible.
It could be cuffs, the collar, or the lower hem of the dress that has that uneven cut. However, the styling has to be deliberate and carefully thought out. You don't want to look too out of place and undefined.
9. Accessorize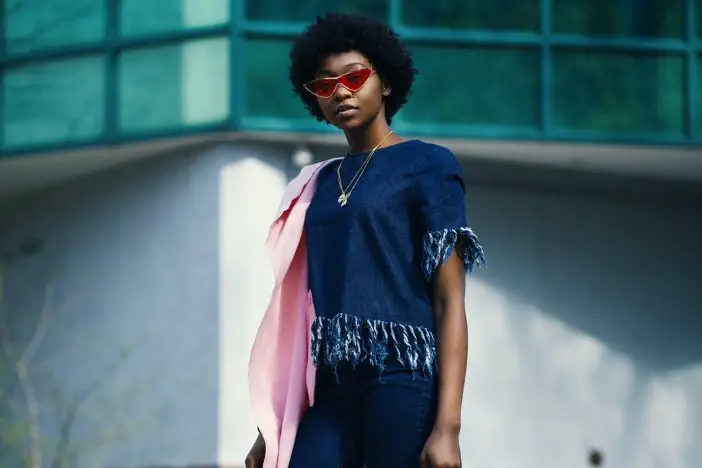 Accessories play an important role in our fashion statement. When coordinating your outfit, you should also plan your accessories. Simple things can look more fashionable with a pair of sunglasses, a statement necklace or earrings, lovely finger ring pieces, or a simple bracelet.
It's okay if you want to keep things minimal, but with accessories, it has to complement your style.
For instance, a chic style mostly has chain jewelry adorned on the body. Classy styles use statement pieces like pearls. Meanwhile, street or urban styles has beads, wooden, or down-to-earth accessories.
In addition, you should not joke about the power of a belt. Not only do they stand out, but they also show how well-orchestrated for style is.
10. Try Hats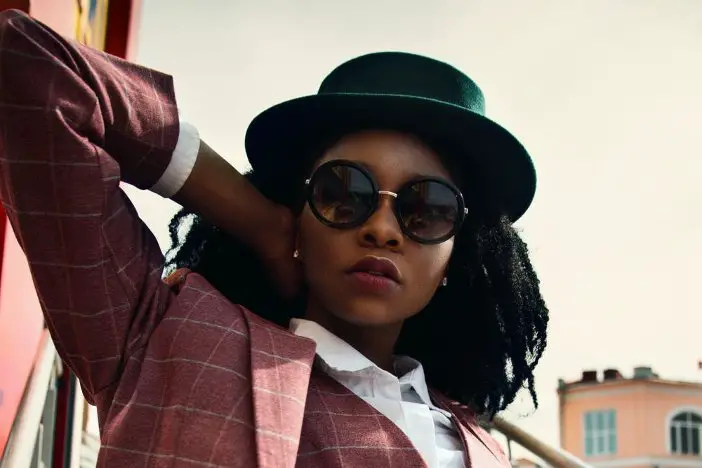 Hats are a thing. You improve your fashion style with a simple fedora hat, a straw hat, or a sun hat. A face cap also helps in elevating your fashion if styled right.
Topping your look with a good hat does change up your style. You might look over-the-top, but that's what a hat does, isn't it?
11. Try New Brands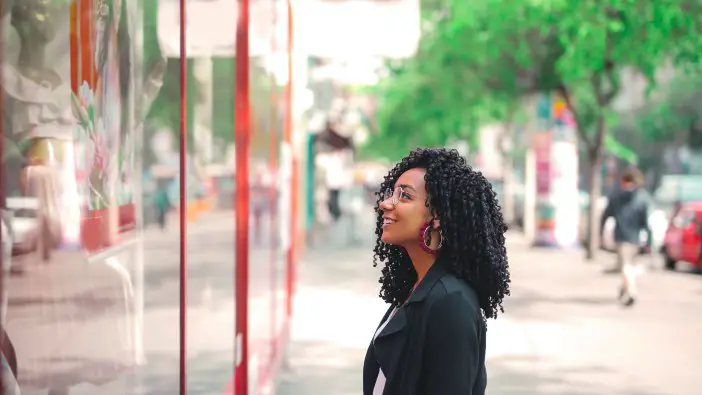 A quick style upgrade could come from you trying new brands you wouldn't normally go for. Whether it's a retail market, boutique, pop-ups, or designer outlet, you can make the effort of seeing what new brands offer.
Cruising around these brands could lead to a goldmine where you find something new. That is why I love window shopping.
SEE: Is Guess A Luxury Brand Or Not? 
12. Wear Statement Shoes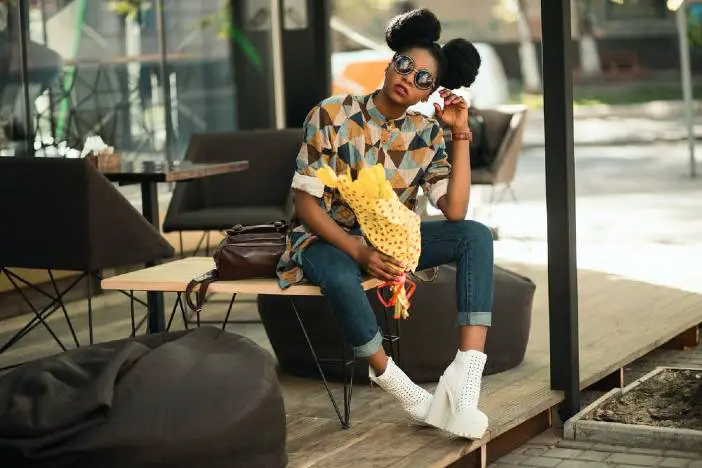 If you pay close attention to fashion influencers, you'll find that their shoes always play a role in whatever fashion style they are expressing. It could be a cheeky or playful stiletto, an odd-colored pump, or sleek thigh-high boots. What you wear should reflect and elevate your outfit.
Moreover, splashing a little more than you do on shoes is an investment (it truly is). You can turn your shoe matching routine into a fun experience where you get to test your style limit. Additionally, statement shoes always give a literal boost in confidence.
As they say, your shoes can take you anywhere, literarily.
SEE: The Real Reasons Why Designer Clothing Is So Expensive
13. Know Your Body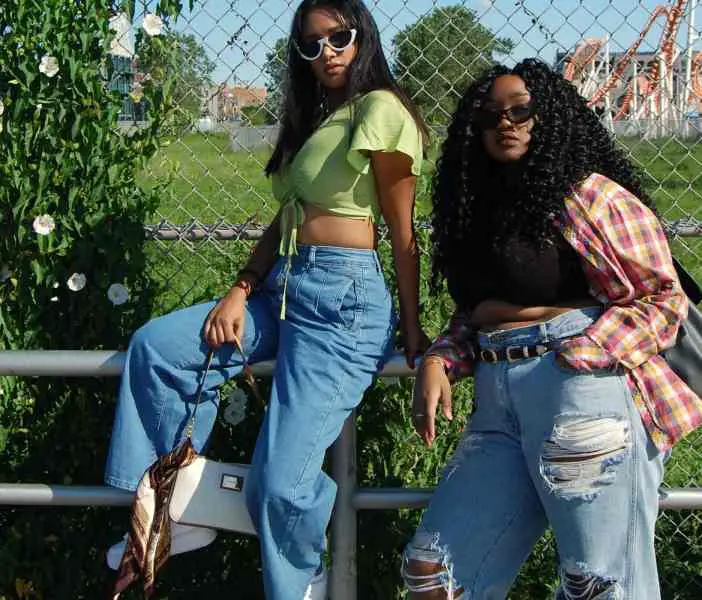 Your body is what commands your clothes and lets them sit at the right proportions. If the proportions and dimensions do not click, you will be riding a sinking fashion boat. Therefore, wearing clothes meant for your body is the answer.
This includes wearing clothes that fit, wearing styles and fashion meant for your shape, and embracing your body shape. Furthermore, if you know your body, it becomes easier to make fashion decisions.
Moreover, scaling down options helps to make compact styling experience. If you know what you are, then you know what you want. Consequently, you have it easy when it comes to picking the right outfit.
SEE: Find From Simple to Grand Evergreen Gift Ideas for Women
FAQs on Being More Fashionable
Do I have to buy expensive clothes to be more fashionable?
No, you do not. Being more fashionable is about making the right choices not buying expensive clothes and accessories.
A thrift store close to you could have everything you need to create a stunning outfit that will get you approval from even fashion critics.
Does my body shape matter if I want to be more fashionable?
Yes, it does. Knowing your body shape and type helps in making fashionable choices which in turn makes you more fashionable.
You can look stylish no matter your size or body shape as long as you wear the right thing.
Is staying trendy being more fashionable?
No, it isn't. Paying attention to fashion trends is a positive point. However, it does not mean you become more fashionable.
This is because not all trends are meant for everyone. Before you jump in on any fashion trend, weigh the pros and cons to see if it is meant for you. If it isn't, roll with what you have until another one comes. You can also be innovative and improve on the trend to suit you.
Conclusion
Fashion is subjective. It draws whoever is willing to look outside the box and always ready to play Russian roulette.
Therefore, if you want to know how to be more fashionable, you have to risk some to win some smiles and appreciating look. A drastic change is not advised. You can start by rationalizing your closet and keeping your clothes edgy with accessories.
When you want to go shopping, get versatile wears. Your clothes should blend with more than one season or occasion. And if that doesn't work, try rentals. You can also opt for new brands you wouldn't look at hitherto.
Being more fashionable is about looking outside the box and not necessarily filling your closet with high-end brands. But most of all, it's about following your instinct. This builds confidence.
Moreover, after honing your styling skill, you might just be the next big social media influencer the world needs.
Thanks for reading.
Africana Fashion provides everyday fashion articles to upgrade your lifestyle.