I remember when I was researching essential shoes for men, I got thinking, if men had shoes they must own, that means there must be essential shoes for women too.
The shoe closet of a woman is very versatile and colorful but it doesn't mean it is complete. And by complete I mean it might not contain the necessary types of shoes every woman needs to strut the streets day in and day out.
I've seen (and am guilty of too) many women own the same type of shoes in different colors and designs. Yes, it's good to wear something that you are comfortable with and also gives you confidence, but it is also good to be matched for every occasion.
I have to admit, it is tempting to purchase the latest trendy shoes that you have like four variants of sitting in your closet. And as you buy the fifth, you tell yourself "this is the one". The one that would serve you all year round and be that shoe. And then, it sits pretty in the closet only seeing the light once or twice.
Many times we buy shoes based on our preferences. It's not a bad thing to go with your guts, but sometimes, you have to let essentiality win. So rather than buy the same type of shoe repeatedly, choose essential shoes for women that would never go out of style or trend. Play the long game and get quality shoes that would serve you for a very long time.
Essential shoes for women
To help you create a flexible shoe closet, I have picked out essential shoes that every woman must have in her closet. Some you might have already, and some you might need the plan to get. In all, know that you are investing in a timeless closet.
1. Classic black pumps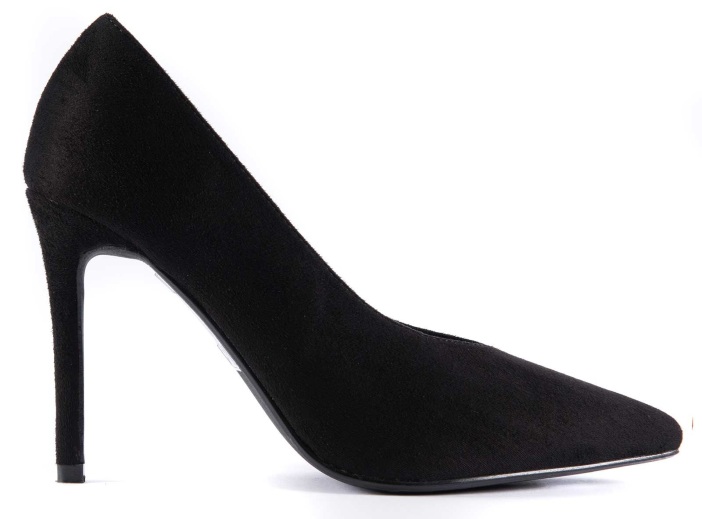 It's called classic because of one fact- it is timeless. The classic black pump is a must-have shoe that serves any purpose or function, be it work, dinner, a party, graduation, and the rest alike. You can dress up with formal wear or even pair it up with jeans.
It is effortless and gives a classy look anytime you wear them. You can go for the simple and natural shapes and designs rather than trending ones you might not be able to wear after a few years.
2. Ballerina flats
Just as the pumps are essential, so are ballerina flats. These easy slip-ons give you effortless trouble and are comfortable. They also make your legs look more feminine. You can walk from here to Timbuktu in these shoes. You can pair them with formal, semi-formal, casual, and semi-casual outfits. They go on anything.
3. Sneakers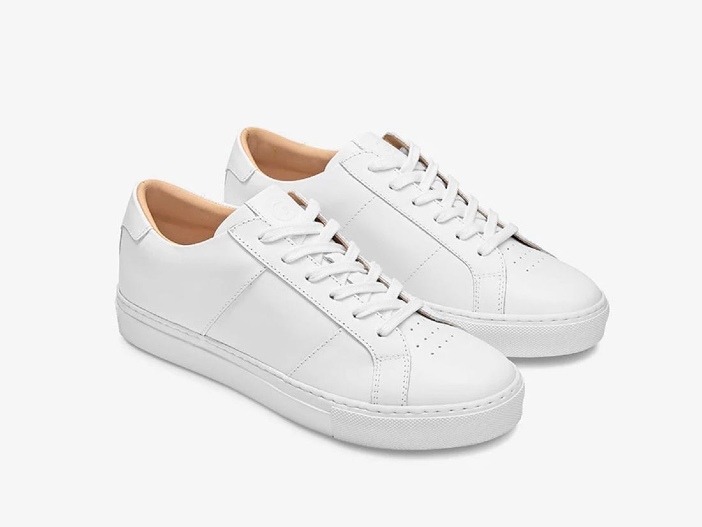 You have to have at least one athletic shoe in your closet. For days you want to feel free and comfortable, sneakers should be your easy choice. And styling today has improved with sneakers. They can be paired from shift dresses to skirts and even slacks and jeans and they will look chic and playful. You can have your sneakers in classic white to pair them with any color you like. I'm a big fan of Converse Chuck Taylor All-Star because of the classic and unisex look.
4. Flat sandals
Flat sandals are perfect for a sunny day when there is lots of heat. They are needed at your arsenal for days where you travel too, especially to the beach. You can pair them with casual and light clothes like dresses, shorts, and even jeans and a t-shirt. Go for neutral colors like taupe, nude, brown, or tan colors when buying your first pair. You won't regret adding this to your collection.
5. Ankle Boots
You need all-wear ankle boots for all seasons too. These chic choices are a must because there will come that day you want to cover your feet but you are not in the mood for a heel or sneaker. They are most especially great for the fall and winter seasons where they help you manage heat and keep your feet warm.
You can pair your boots with anything too, depending on your style and fashion statement. For your first color, try black or brown. You can also go grey or beige if your wardrobe consists of mostly neutral undertones. I am thinking of going outside my box and getting a combat boot. The strong persona it permeates is endearing.
SEE: How Should Shoes Fit? This Will Help You Settle Into Your Shoes
6. Indoor-outdoor slipper
These are for lazy days. Days where you just want to lounge in the garden or terrace and smell roses. Or days where shoes will be an added discomfort. I find having an indoor-outdoor slipper the best option to travel on. I love it when my feet are free and spaced not tightened-up in a hole.
They are also good for sunny and humid areas, especially the beach. They are mostly paired with casual outfits like shorts, beach dress, or any other comfortable clothes you like to lounge in.
7. A statement heel
You need a statement heel to, as you guessed, make a statement. There will be events and occasions where a black or nude pump won't just do. You'll need something that brings your outfit to life. This is where the statement heels come in. They are perfect to add that extra flair to your look.
Statement heels are unusual gorgeous shoes that make everything on you extra special. It usually the design, shape, or unusual color that makes the shoe pop. You'll need something like that to boost your confidence and make you look gorgeous.
8. Strap heels
Be it open or closed toes, strap heels also make the list of essential shoes for women. Just like the pumps, strap heels are classic and gives a chic look when you wear them. Strap heels are the only ones to entertain elaborate designs that won't fade with time. They are straps, and will always continue to be straps.
The color and design are what make straps beautiful. They look plain with simple and neutral colors but stand out with intrinsic designs and colors. They can look down-to-earth and demure or fun and flirty based on the design and colors.
Get yourself the best beauty blender to help matte your makeup.
Notable Mentions
9. Low-heeled strappy sandal
Low-heeled strappy sandals are needed for comfortable days where you still want to look nice and elegant. They add a layer to your outfit, be it chic or comfort, or comfort-chic.
10. Trainers
Athletes and gym lovers have pairs in their closets. Your running shoes are good for a nice stroll in the park, for the gym, or for exercising. If you also have a busy day and errands to run, trainers are best to get busy with. They also make you feel sporty.
11. Brogues/Loafers
Brogues are a classy shoe that has been in existence for over a century. They are also exquisite and give a tomboyish-elegant look to their wearers. They are statement flat-soled shoes that work on anything. Loafers are also easy slides that make a statement.
You need one of these shoes in your closet to help give some unisex look. Personally, these are my go-to. I have several pairs of brogues and loafers in different colors. I love the edginess they add to your style, especially those who love the casual-formal style.
12. Nude pumps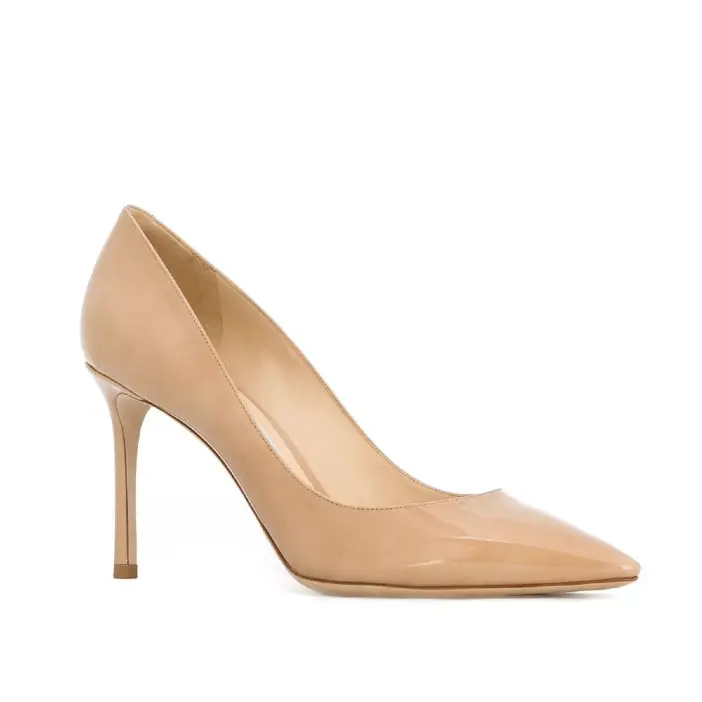 After a black pump, the nude pump is the next color you should get. They are as good as classic black pumps and provide an earthy undertone to your statement, either enhancing your bright colors or cooling your look down.
13. Knee-high boots
They add more to an outfit than normal ankle boots would. Knee-high boots can be paired with anything from jeans to short skirts, mid-length dresses, and even jeggings or leather pants. They are also timeless and can be used all year out, depending on the occasion.
Summary
What I love about essential shoes for women is that the list covers the basic type of shoes a woman should own. You could opt for heels like pumps or straps. You can also choose comfortable and flat shoes like your sneakers, ballerina flats, or go bold brogues. And keep yourself warm with boots or ready for the heat with sandals.
There are enough types to make a complete wardrobe for any occasion, event, or no event. Now I have to look through my closet and find out what is missing. I hope you have a blast doing yours too.
Loved this article? You can read more fun articles in the category here.