Minimalist style explained
What comes to mind when you think of a minimalist style? I have learned recently about this style is the ability to look simple and chic. Sure you might think it is just putting together jeans and a top, but trust me it goes beyond that. A minimalist style is the art of dressing up without dressing up. Make sense?
Okay, I will make it easy for you.
Minimal styling is the art of combining simple outfits to create a classic or outstanding style. It is the switch from too much to practical and simple without giving up sophistication. A minimalist wardrobe consists of clothes most people will call foundational or basic pieces. Alone they don't stand out; they are the necessary pieces you need to have in your closet.
The style is easy to pull off and the best part – it fits all season. Since it makes use of fewer accessories, you don't have to scramble with accessorizing to fit the current season. Minimal styling is called elegantly unfussy fashion that lasts longer as you can wear the pieces for years without staying out of trend. They are timeless. The simplicity of the style makes it easy to choose colors and shapes to wear.
Why do you need to minimalist style?
To switch to something new, you have to why you should do so right. If you are switching to minimal styles, you need to know the benefits they provide and why they are the best in trends.
They have longevity
With the minimal styling, you can reuse your pieces because it is timeless. That means you will always be in trend with a shirt from two years ago. What you wear are necessary daily cloth pieces that every woman should have in their wardrobe.
Less clutter
Minimal styling means you will have less visual clutter in your closet and a sense of neutrality with the tones or colors you pick.
It is easy to style
It is easy styling when going minimal. You have clarity of what you can wear and this helps save you from the mental stress of having to go through wide options of clothes. You will have a clear vision of your clothes and how to pair them. I know I need this in my life.
You can do away with unused items
Minimal styling means you have to do away with clothes, accessories, and shoes you don't need or would never leave your closet. This will also give more room to your closet space.
Know more binge shopping for seasons
With a minimal style, you won't have to binge shop when the seasons change. You can just get few things that are necessary because you can reuse what you already have. Also, you get to save money on other things.
Get to experience the less is more
It is said that less is more, and it is fitting here. With less, you get to enjoy more with minimal styling. Your simple and classic look will get you to stand out while keeping things minimal.
Don't spend money trying to change your style. All you need are these tips to change your style without buying new clothes.
Outfits that make a minimalist style
To pull off the minimalist style, there are some essential clothes you need to have in your closet. These pieces will set you up for years to come and they don't cost a fortune to own.
1. A white t-shirt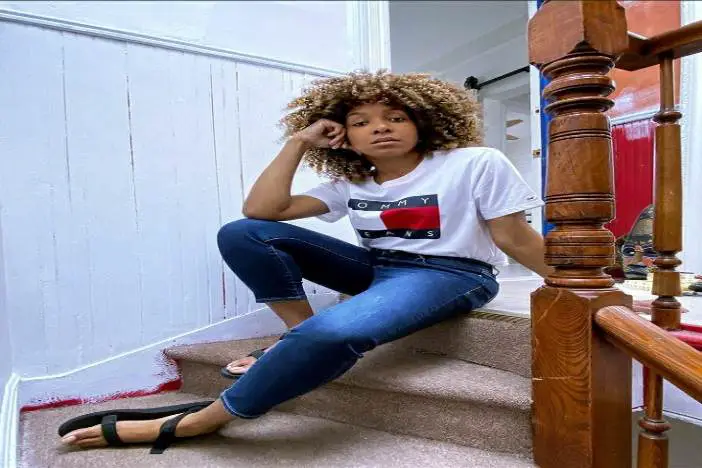 People underestimate the importance of plain white tees in the closet. They are a must-have for minimalists. It fits with anything. You can play it down with jeans and sneakers or dress up with a blazer. It's all in the execution of the outfit.
2. A white shirt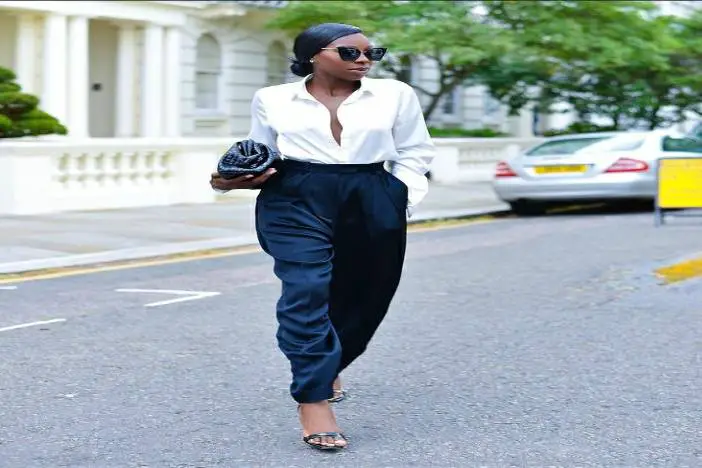 Just like the white tees, a white short is also essential for a minimalist style. It is easy to pair and can go with anything. You need your white shirt handy for days where you want to be sophisticated with an edge.
3. Jeans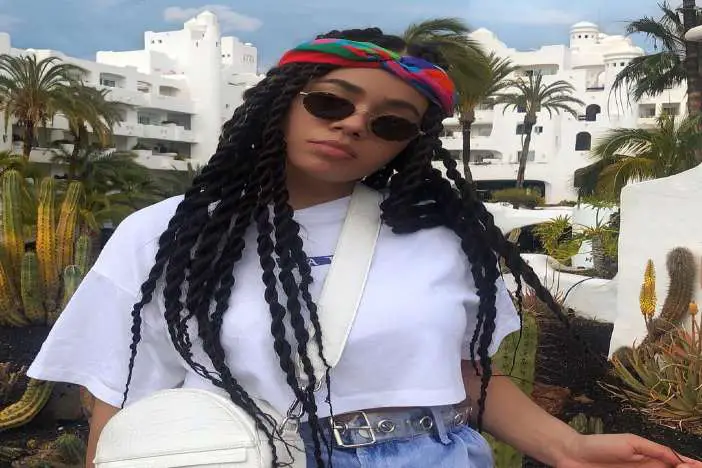 The minimalist style comprises of using everyday clothes and it won't seem right if good jeans aren't in the mix. Be it mom jeans, boyfriend jeans, high waist jeans, high rise jeans, or ripped jeans. The choice to pair is yours.
4. Blazers
With blazers, you can bring out the sophistication on this classic trend. It adds some elegance to your simple outfit and makes it stand out. You could opt for the double-breasted blazer, single bottom, double or simple blazer-jacket.
5. Sweaters
Sweaters are a must for a minimalist style. It could be knit or wooly sweaters. Even better when you have them in oversize to emphasize the easy and edgy style. You can wear them in winter with jeans or a skirt.
6. A slip dress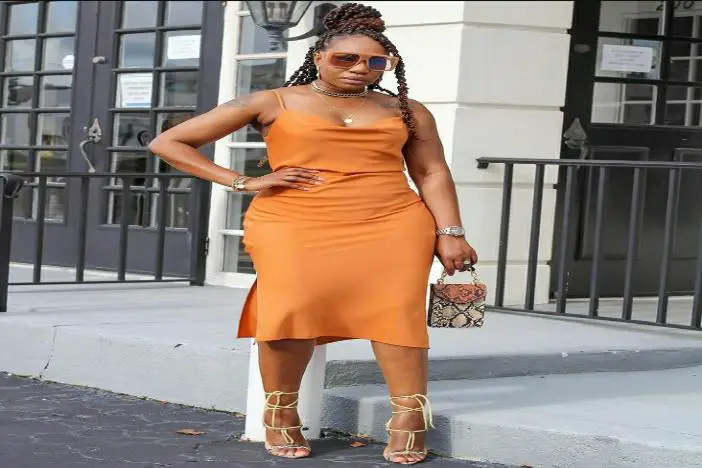 Slip dresses are fantastic because they always look effortlessly chic. You can wear them under a blazer or a sweater to give it a polished look. They are a stylist's go-to for that smooth and sexy look.
7. A sweatshirt
Just like the sweater, a sweatshirt is a must to give you the easy look. A sweatshirt is simple enough but when tucked into high-rise jeans, it becomes chic. Knowing that this simple outfit can turn elegant is more than enough reason to stack your closet with sweatshirts.
8. A denim or leather jacket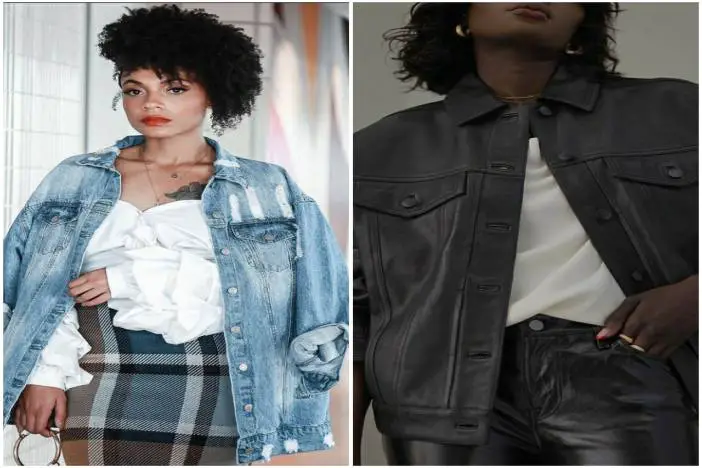 Denim jackets are good for giving outfits an edge and also to tone them down. A leather jacket is what it is – the mood jacket. You need both jackets to speak your mood loud. If you are going for rebel edginess goes with a leather jacket and if you want a casual edginess, a denim jacket is your go-to choice.
9. A coat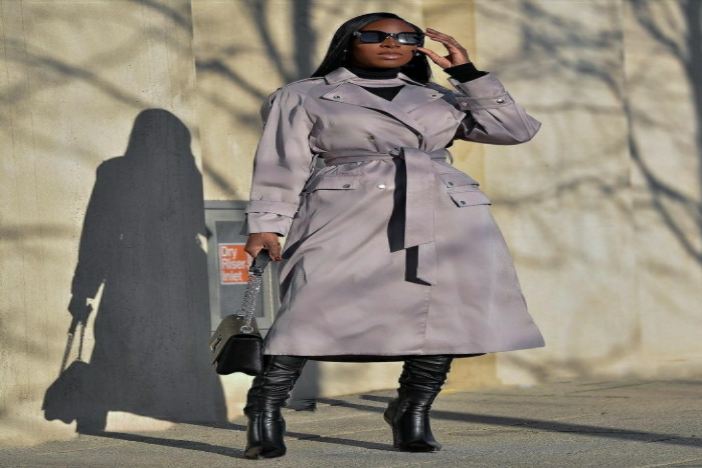 You have to have at least one coat in your closet, but as a minimalist several are needed. Whether in cool undertones like beige or grey, or black, a coat is needed. A trench coat or wool coat for winter is necessary to upgrade your style for the season.
10. A skirt
A simple skirt has a way of making your appearance soft and chic. It adds volume or layers that make your look bounce. You can wear a t-shirt, tank top, or a shirt on it, depending on the style you want to achieve. And during the spring and summer, you look quite in the season with a skirt.
Match your simple beauty with your style with the best BB cream.
Helpful tips in minimalist styling
There are simple rules to help you make most of your minimalist style. The pieces are ordinary on their own but with the helpful tips, you can be sure to love the minimalist style.
Make sure to highlight only one stand-out accessory or one unique detail in your outfit.
Always choose understated, neutral colors like white, navy, black, or gray to build a solid minimalist closet.
You should select styles of clothing that showcase clean, longline or angles.
Choose tops, pants, and jackets that accentuate the fine line of the body. They mustn't be too baggy or clingy but just the perfect fit.
You must steer clear of embellishments, ruffles, or overly trendy details on your outfit.
You don't need too many prints and texture designs in your outfit. The cut of your outfit is your main focus.
If you are to wear print, make it in columns of solid colors like monochrome or subtle print tones.
Conclusion
Choosing a minimalist style is good for people who want to change things up to the less is more concept like me. Minimalist style is easy to rock and is effortlessly chic. I find myself loving this style concept more and more and can't wait to start trying my options out. You are sure to look elegantly chic if you pull it off the right way.
Liked this article? You can find more like this if you follow this link.