Champion has been around for over 100 years but is that enough to conclude that it is a good brand? The simple answer is no.
The brand first started out as a family business in Rochester, New York, and has since grown into an international icon.
Today, Champion sells everything from athletic wear to footwear and accessories like hats, bags, and collectibles.
However, what makes a good brand? There are many factors to consider, such as quality, customer service, reputation, and price. In this review, you'll see whether or not Champion fits into the category of what a good brand is.
About Champion brand
The Champion brand was founded in 1919 by entrepreneur Sam Feinbloom and his sons, Bill and Abe in New York City. The company was initially known as Knickerbocker Knitting Mills.
They aimed to produce quality clothing that would meet the needs of athletes and people who lead active lifestyles. They have been successful in meeting this goal, and today Champion is one of the most popular brands in the world.
The Champion brand became particularly popular among athletes in the 1960s following its partnership with the National Collegiate Athletic Association. By the 1970s, it had become the official outfit of the National Football League.
Hence, many of the world's top athletes wore Champion clothing while competing in events such as the Olympic Games and even during training. The company specialized in products such as socks, t-shirts, and sweatpants and invented the hoodie in the 1930s.
Champion products were soon sold in department stores and other retail outlets. And it became a well-known brand among consumers for its quality and durability.
In April 2016, Hanesbrands Inc., an American giant apparel company, acquired the Champion Europe division to add to their collection of brands, which includes Hanes, Playtex, Bali, and other iconic brands.
Presently, the company produces a wide range of clothing and footwear products for men, women, and children. And Champion products are sold in more than 90 countries around the world.
SEE: A Guide For Working Out In A Hoodie
Is Champion a good brand?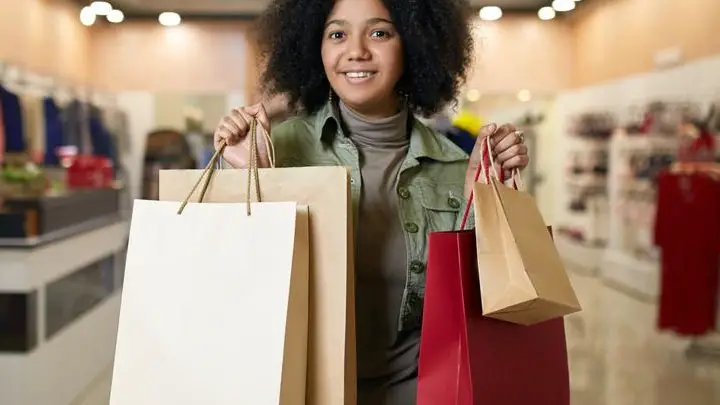 Yes, it is.
Champion is a popular brand many people trust, and its products are built to last. In 2017, it clocked 100 years as a brand, a feat that not too many apparel brands can boast of.
In terms of its quality, it is safe to say it is in the same league as high-end brands like Chanel and Gucci.
Champion also offers a wide range of products, from sports bras and sweatshirts to shoes. And it retains its title as one of the most popular sportswear brands in the world.
What makes Champion a good brand?
Here are the key things that set Champion apart from other brands.
Its commitment to innovation
The company was one of the first to use synthetic fabrics in its products, and it has continued to experiment with new materials and technologies over the years.
This has allowed Champion to produce clothing that is both comfortable and stylish.
Its focus on customer service
Another reason for the brand's success is that it has a team of customer service representatives who are always ready to help shoppers find the perfect piece of clothing.
Its high-quality products
The company uses only the best materials and construction techniques to ensure that its clothing is built to last. This commitment to quality has made Champion a favorite among athletes and casual shoppers.
Overall, if you're looking for stylish, comfortable, and durable clothing, Champion is a brand that you should definitely check out. With a long history of innovation and customer service, the company has everything you need to look your best while staying active.
SEE: Is Poshmark Safe To Buy From?
Are Champion hoodies good clothing?
Yes, they are.
Champion hoodies are popular for a reason; they're well-made and last long. If you're looking for a good, solid hoodie that will keep you warm and last a while, Champion is a great brand to go with. Also, don't forget that Champion invented the hoodie.
Are Champion shirts a good brand?
Yes, they are.
Champion shirts are a good brand because they are made of high-quality materials, and they are very comfortable to wear. The shirts are also very affordable, which makes them a great option for people who want quality shirts without spending a lot of money.
Is Champion a good brand for shoes?
Yes, it is.
However, the shoes from Champion are not in the same league as those from Nike and Adidas. The general reason for this is that the original focus of the brand is on athletic clothing rather than shoes.
In recent years there have been lots of improvements in the area of their shoes, so all hope isn't lost.
What age group is Champion meant for?
There's no specific age gap.
The reason is that Champions' main target is urban women, men, and children that fall between the middle and upper-middle class.
Is Champion a high-end brand?
No, it isn't.
Although some people consider Champion a high-end brand, in the real sense, it isn't. Let me remind you, a high-end brand has three qualities; exclusivity, a high price tag, and a high level of quality.
Champion does not necessarily meet up to this standard. First, it has been in business for over 100 years and is known for its high-quality products.
Its items of clothing are popular among athletes and celebrities, and the brand has a strong following among fashion-conscious consumers. However, Champion's prices are not as high as some luxury brands, so it doesn't complete the requirements of high-end brands.
Nonetheless, the company's products are still considered to be of premium quality. And Champion is an iconic American brand that is recognized and respected around the world.
SEE: Is Canada Goose Brand Worth Its Price And Popularity?
Is Champion still popular?
Yes, it is.
Champion's popularity is due in part to its quality products and its commitment to innovation. The company is constantly introducing new products and technologies, such as its Eco-Tech line of environmentally-friendly apparel.
It also sponsors several sports teams and events, which helps to keep its brand name in the public eye.
What is Champion popular for?
Champion is popular for its athletic apparel, which includes items such as sneakers, leggings, and sports bras.
The brand also offers a line of casual wear, such as hoodies and sweatpants. 
SEE: Best Evergreen Gift Ideas for Women
FAQs
Does Nike own Champion?
No, they don't. Although Nike is a champion brand builder, it does not own a part of its rival brand, Champion.
Is Champion the number 1 clothing brand in the world?
No, it isn't. According to Statista, Nike ranks number one among clothing and apparel brands. 
Is Champion a fast fashion brand?
Yes, it is. Although Champion is a premium brand, it still qualifies as a fast fashion brand.
That's because Champion delivers the latest trends and styles to its consumers quickly and at an affordable price. This strategy has allowed the company to gain a large following of young, fashion-conscious consumers.
Do Celebrities wear Champion?
Yes, they do. Champion has been endorsed by celebrities such as Rihanna and Cara Delevingne. It has also been featured in global fashion magazines like Vogue and Elle.
SEE: Can You Wear Nike With Adidas All The Time?
Conclusion
There are many ways to judge whether or not a brand is good. In the end, it comes down to personal preference and what you value in a brand.
However, some objective factors determine whether a brand is good or not. For example, Champion has been around for over 100 years and has a long history of producing quality products.
In addition, it is a well-known and respected brand often associated with positive attributes such as durability, comfort, and style.
Therefore, it is safe to say that Champion is a good brand.
Thanks for reading.
Want to learn more about other brands like Champion? Visit Africana Fashion now.