Light brown skin tone is a dark skin shade that tans easily. It is the beginning of brown skin color, giving you a richness from milky chocolate to a deep brown hue.
Brown skin is very rich in shades, categories, and subcategories ranging from light brown to black. It's a rich color scheme where you find minority and colored people in.
 So why is it important to categorize light brown skin?
As Socrates said, "know thy self". You have to know your skin shade to improve your lifestyle. Simply put, knowing your skin tone helps to pick makeup and color options.
Asides from this, the world is shifting. Colored people have become a social interest to the world. The world is finally seeing different shades of dark and not just one color for all.
Light brown skin tones fall under the dark skin. However, there are shades where people have a hard time guessing if it is brown or fair-skinned. You will find all you need to know about light brown skin tone here.
What Is Light Brown Skin Tone?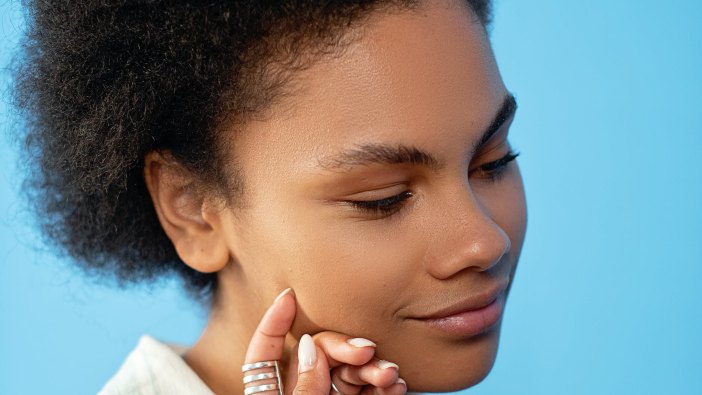 Light brown skin tone is a brown skin tone at the beginning of the color scheme. It is described as being light like milky light to yellow-hued brown. The tone is unique because it is borderline medium-fair and light-brown.
However, there is a clear difference.
Another characteristic of light brown skin tone is tanning. They have a natural tan, which sometimes brings out their red, yellow, or olive undertones.
Furthermore, you will find different colors under light brown skin tones. A common color is caramel color.
Light brown skin tones are unique. According to a study, people with light brown skin tones are naturally perceived to be physically attractive. This is why you find marketing images tailored to appeal to people's definition of attractive.
With the weight light brown-skinned people have on their shoulders, you would understand why they are the center of attention. And having light brown skin tones of mixed races only adds to the idolization of the skin tone.
Nevertheless, some attributes differentiate the skin color from others.
SEE: Create Magic With The Makeup Products for Your Skin Tone
Shades of Light Brown Skin Tone
Light brown skin has different shades, and it cannot be classified under the same category. There are other shades of brown and dark skin tones. However, light skin tones have these subtones.
1. Marshmallow Light Brown Skin Tone
This is the lightest shade of light brown skin and brown skin tones in general. The color has a whitish and smooth color, just like a marshmallow. The color also looks pale is often mistaken as fair or tanned skin tone.
Additionally, the color has different skin undertones. However, you will find blue, yellow, or green undertones are common with this skin tone.
2. Almond Light Brown Skin Tone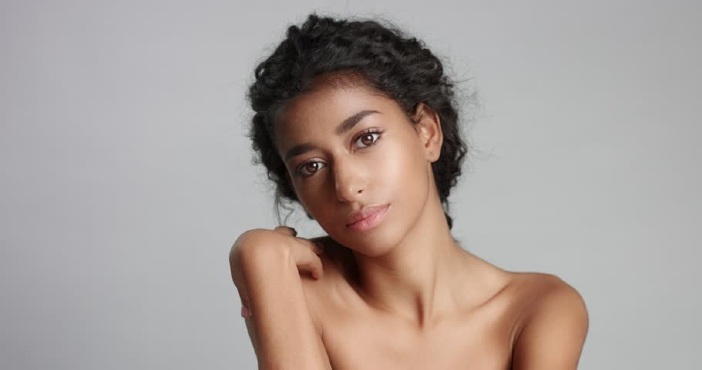 This is a little darker than a marshmallow but still light and vibrant. The tone is bright, and you will find people with olive undertones with this skin tone.
Moreover, the shade is known to get darker with exposure to the sun. Nonetheless, the color pops and looks vibrant with even tanning. You can get a golden brown tan with this color.
3. Pecan Light Brown Skin Tone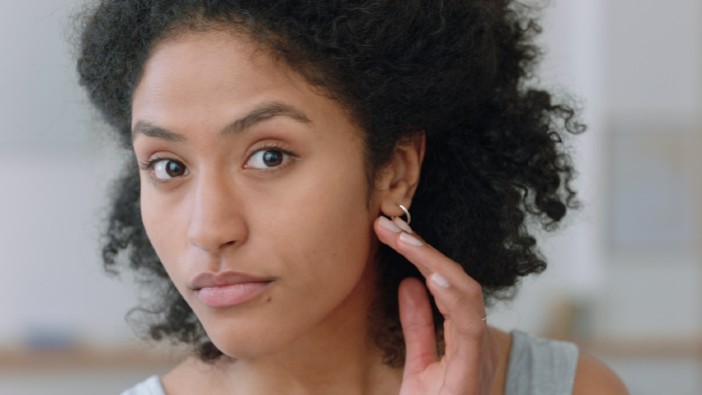 This nutty light brown skin is also prone to turn golden yellow when it tans. The color stands out with its light pigment and golden glow. The hue also begins to take a dark turn here with a dark brown color sprinkled around.
4. Medium Light Brown Skin Tone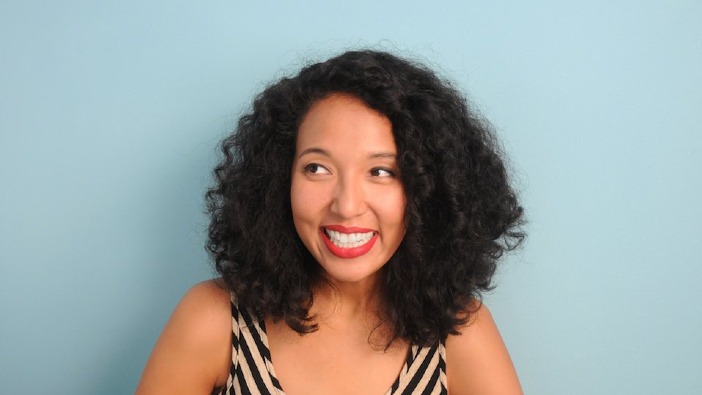 This is the middle light brown skin shade. It's when the melanin and brownness become more prominent.
Most people with this skin tone have warm undertones in yellow, gold, and olive. Meanwhile, the cool tones come in red undertones. You will find them easily tanned also. Their colors are outstanding and go well with any sunny color especially gold.
5. Honey-Brown Light Brown Skin Tone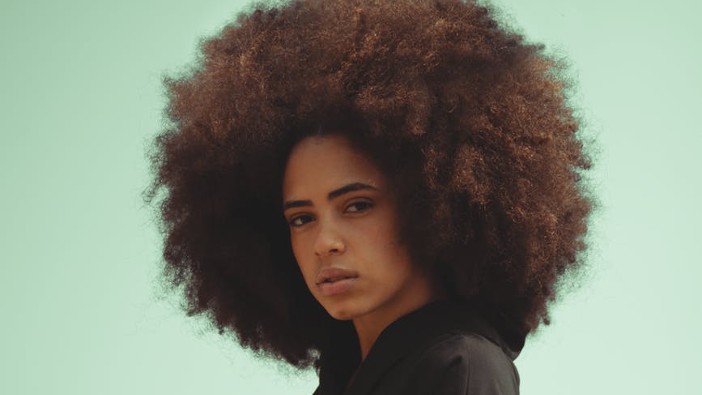 This is another mid-light brown skin color. It looks golden brown with much more evident melanin and pigment. In addition, the honey brown shade mostly has warm undertones with yellow or olive hues.
Your skin tan, however, is not so evident with the honey brown. But like other skin tones, it needs to be protected from the sun because it could get darker.
6. Caramel Light Brown Skin Tone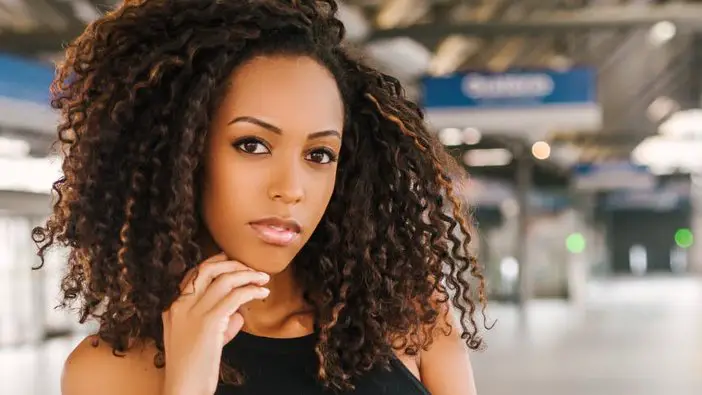 This is the borderline light brown skin. It is close to deep brown. Caramel is known for being a golden hue of rich brown color. It also resembles caramel candy with its brown and glowing color.
Caramel skin color is quite common as it's the tan color of most people. The melanin production is also concentrated, and the color is dark and deeper but still bright enough for brown skin tone.
7. Peanut Light Brown Skin Tone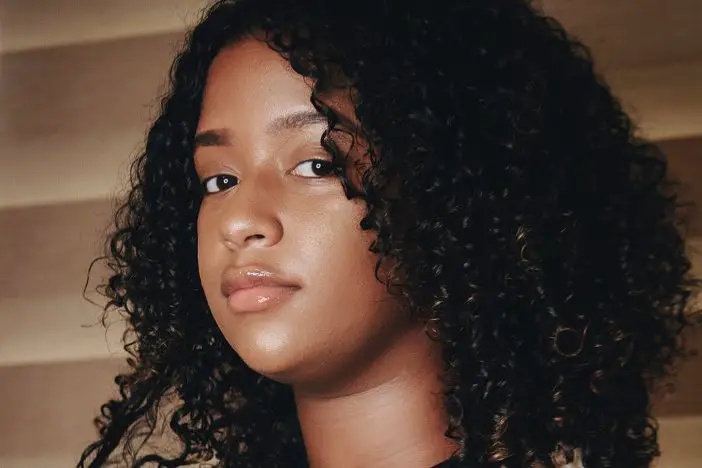 This color is rich and at the edge of a dark brown color. You will find naturally dark people in this category. There is a light glow with this tone; however, the dark brown is more obvious.
Characteristics of Light Brown Skin Tone
Tans Easily
Light brown skin tone changes color easily when exposed to the sun's rays. The color can go from light to golden hue, which brings out the rich brown skin tone. Due to the skin being susceptible to tanning, it is best to protect your skin from burning.
Ambiguity
Most people with light brown skin tones on the light side find it hard to be placed in a category or ethnic group. That is due to having colors found in different ethnicities and races. As a result, you will find people with light brown skin not only in colored communities.
Different Undertones
Although light brown skin tones have a red or yellow hue when tanned, it does not mean they have that specific undertone. You will find light brown skin tones with different undertones.
Undertones are the deep color that resonates from underneath a skin color. There are warm, cool, and neutral undertones. And light brown skin tones can be found with different skin tones.
Different Shades
Light brown skin tones do not fall under a simple umbrella. It can be further broken into subcategories of shades that are unique and different from the other. Although they have general characteristics, their brown shades are still different.
SEE: MUAs Outline Makeup Hacks Perfect for Dark Skin Tones
Light Brown Skin Tone Ethnicity
Light brown skin is close to olive medium-light skin tone. Therefore, you will find the ethnicity of light brown skin to be the Mediterranean, Afro Latino, African American, Caribbean, Africa, and part of South Asia.
Where you find brown skin tones, you will have light brown skin tones too. Brown skin ranges in shades, as a result, you have from light skin to dark brown skin tones.
Nonetheless, the shade is not olive skin tone. Olive skin tone is a fair skin tone with tan shade. When tanned it looks like brown, but it is not.
In South Asia, you have light brown skin toned people in India and the Philippines. Countries around the Mediterranean like Egypt, Morocco, and Tunisia, and some parts of Africa have light brown skin toned people also.
African Americans, along with counties in the Caribbean like Barbados and Trinidad and Tobago, are examples of ethnicity with light brown skin tones.
Afro Latinos in the Southern America of both Hispanic and Latin communities have light brown skin tones majorly when it comes to brown skin.
SEE: From Natural to Shiny: Best Foundations for Your Skin
Frequently Asked Questions
Can light brown skin tones tan?
Yes, they can. Light brown skin tones can tan from their creamy or pasty cream color to deep rich brown or darker.
Overexposure to the sun can also lead light brown skin tones to become darker, which could damage the skin further than it should.
Can light brown skin wear colored hair?
Yes, they can. Light brown skin tones can wear any hair color shade they want as long as it matches their undertone.
The undertone of your hair color is what determines what shade is right for you. Consequently, you should go for hair colors that have an undertone just like yours.
Can I become light from a dark brown skin tone?
Yes, you can. It is possible to become lighter by using skin-lightening products. One of such is hydroquinone.
However, hydroquinone kills the melanin-producing skin cells, which could damage your skin. I'll advise you not to use this component.
Nonetheless, you can use milder skin-lightening components like arbutin and vitamin C to get light brown skin.
Conclusion
Light brown skin tones have unique shades because their color is often ambiguous. You can misplace them for tanned fair skin. Furthermore, their color ranges from very light to caramel which is at the turning of dark skin.
If you have light brown skin, you are likely to get tanned easily. Additionally, your sunburn is proportional to how light you are. That is, the lighter you are, the more likely you are to get sunburned. So you should learn to protect your skin.
You should also remember, light brown skin tones are sprinkled around the world. You will find the skin color is different continents. Light brown skins are not specific to African or Caribbean descents alone.
So learn to bask in your rich color.
Thanks for reading.
Africana fashion provides relevant beauty and lifestyle articles to answer your burning everyday questions.