The best hair color for brown skin will always be the natural brown or dark hair color.
However, there are times you want to try something new and different. It could be strips of highlights creating a contrast or fire engine red color. Whatever the color you decide to choose, it has to complement your brown skin tone.
Nonetheless, there are times when the shades of color are not suited for you. At such times, you need to look for the right shade of color. After all, red comes in different shades that differ between one and the other.
You might fall under the line and get a terrible color for your hair (I'll blame your colorist for not knowing better) if you do not know shades preferred for your skin complexion.
If you are a brown-skinned beauty in need of new colors in your life, here are the best hair colors for brown skin beauties.
Best Hair Colors for Brown Skin
1. Golden Blonde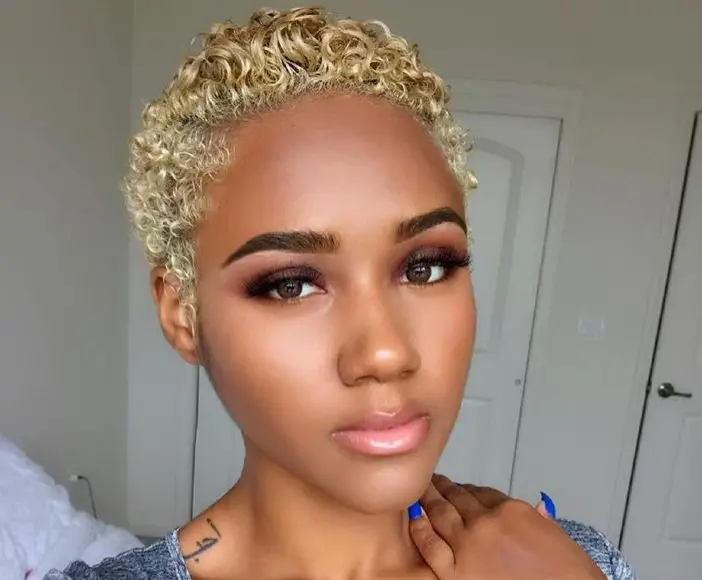 This rich color suits brown and dark-skinned beauty. The color brings out the rich sweet texture of your skin and blends with your brown skin.
Furthermore, it works well with your skin undertone, looking glorious under the sun. You can be called a sun goddess with your golden blonde and rich brown skin tone.
2. Honey Blonde
This watered-down blonde hair color gives you a monotone skin tone. The honey blonde is deeper and has a monochrome look that blends with the skin. Furthermore, the hair color fits all brown skin from light brown skin to rich caramel skin colors.
The toned-down blonde hair is a classic when it comes to hair color that fits brown skin perfectly. You can wear it for any season too.
3. Chocolate Brown Color
This isn't far from your natural hair color for brown skin; it is just a lighter shade of brown. Chocolate brown has a deep rich brown shade that speaks of elegance with a twist.
Furthermore, the color tones down your skin tone without making it look lost or hidden. You can dye your hair chocolate brown and let the color grow with your hair after wearing it for a lengthy period. This creates a natural highlight with your dark roots.
4. Rose Pink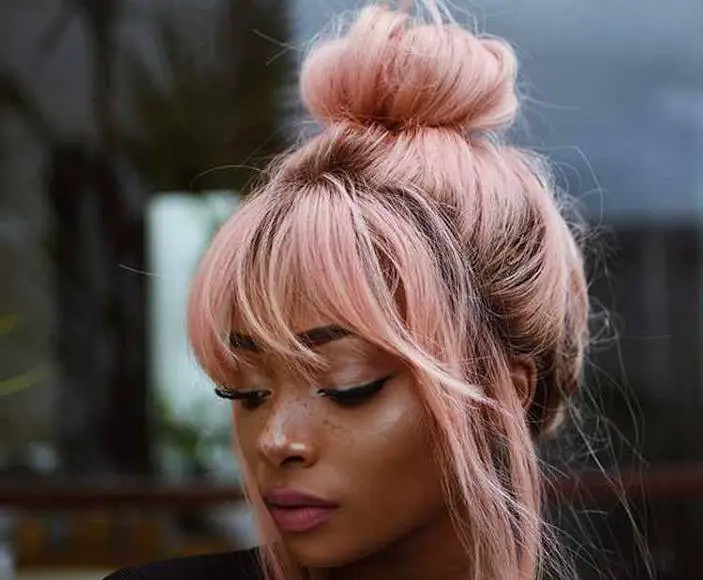 This hair color is lovely and bright, yet soft. If you love a color that stays between red and pink, choose rose pink. It's bright but not distracting.
In addition, it gives your skin a soft pop. You can wear this trendy hair color whenever you want to look youthful but still mature. A little pink won't do you any harm.
5. Lavender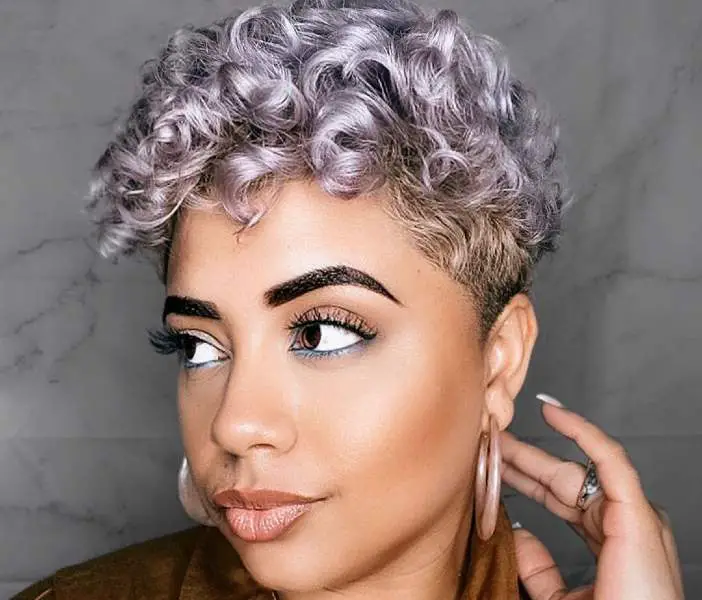 Just like rose pink, lavender is an in-between color smashed between purple and pink. The soft color also puts your brown skin on display, bouncing off your skin. The color is a nice reflection on the skin.
Moreover, you can wear it in any style you want. If you want to go wild, wear lavender hair color in a vibrant shade. And if you want a soft illuminating shade, a light lavender shade will accentuate your brown skin.
6. Auburn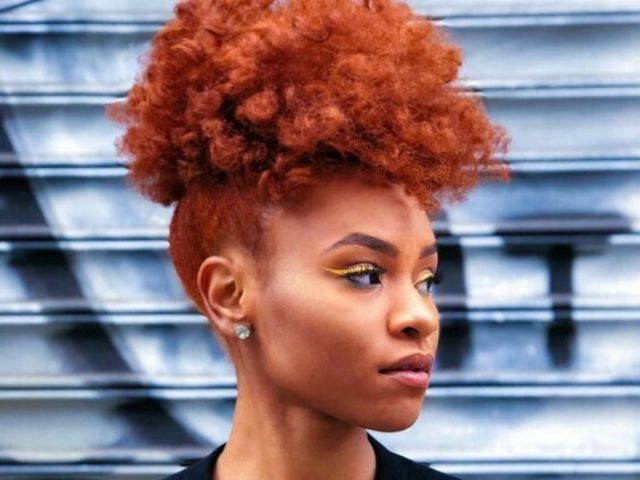 Auburn is the start of the bright color for brown skins. It veers a little towards red, giving you a nice start if you want something to bounce on your demurred skin shade. The color is vibrant without being too distracting.
Asides from this, the color is rich and elegant. You can wear auburn however you want; even with braids. Additionally, it is a rich color blend for urban women.
7. Platinum Blonde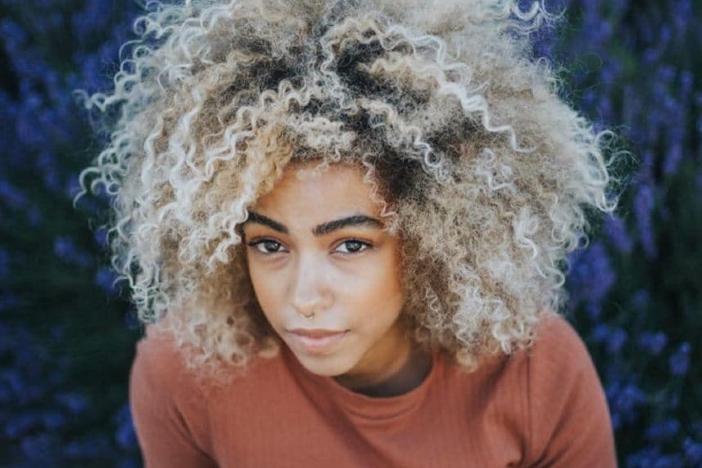 More brown skins should wear this lovely color. It is loud, fun, and simple yet adventurous. You would see people put a new twist while wearing their platinum hair. Whether it's a weave or natural dyed hair, platinum commands people's attention.
Moreover, the color makes you look younger rather than aging you up as people would think. The hair color is suitable for an urban woman too.
8. Burgundy
This lovely rich and deep color really puts your skin color out there. The color is a commitment color because it adds a bit of intrigue to your look. You can wear burgundy if you want a deep contrasting color to complement your soft brown skin tone.
9. Velvet Red
Velvet red is a classic hair color that isn't going anywhere since brown skins tapped into it. The color is loud and beautiful. It also brings out your skin tone. If you have a cool red undertone, this hair color would do your skin justice.
You can wear the loud velvet red color if you want something exciting in your mundane life. Velvet red will add a smooth touch to your skin
10. Mint Green
This might look an odd color of choice but is perfect for brown skin. If you love mint and chocolate ice cream, then you would look just as delectable as the ice cream combo. The color is playful and bright.
It also brings out a youthful look with you. Paired with urban styling, the hair color gives you the edginess you need. Furthermore, this color is a sweet treat for candy color lovers.
11. Jet Black
The evergreen jet black color is a lovely contrast to your brown skin tone. Brown skin colors hover between brown and black hair, but with jet black colored hair, your skin pops out more. You can wear the hair color if you want to look elegant with your rich brown tone.
12. Blonde Highlights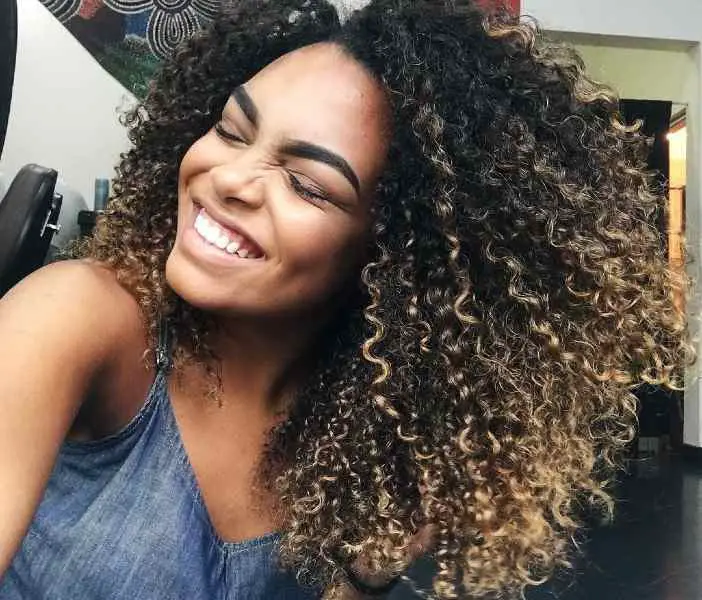 A blonde highlight is necessary if you want to look stunning and classy. You can opt for a small or chunky blonde highlight to your hair. The color gives off a simple and chic look, and it goes well with brown skin tones.
Furthermore, the color blends with any season, but the summer and fall seasons give life to the hair color.
13. Ombré Color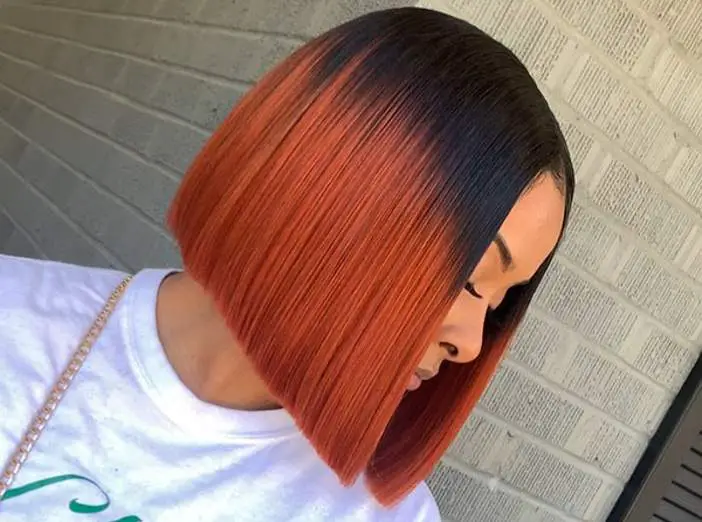 Ombre hair color is one of the best hair colors for brown skin due to its urban take in mixing colors to create a unique style. Like highlights, they work well with all seasons but fall and winter do this color style justice. That's due to the bright color contrasting with deep tones.
You can wear an ombre of any color including gold, pink, green, red, or auburn contrasting with your darker roots.
14. Hazelnut Brown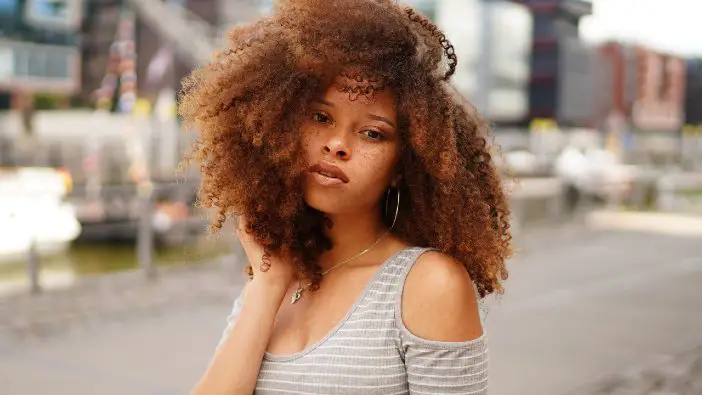 This soft brown color works with straight or textured hair, giving your skin a glow-up. The hazelnut brown complements your skin tone, making you look simple yet chic at the same time.
You can wear this color on any brown skin tone because the color looks like your natural deep brown hair color.
15. Orange
Orange, they say, is the new black and people are not lying. The color might seem more out there than red, however, the hair color is beautiful if done right.
We've seen celebrities rock this color once in a while and they got an A for awesome. The color is loud, vibrant, and eye-catching. You definitely want to know more about someone wearing orange hair.
Furthermore, the hair color is a lovely contrast to your skin tone. You can wear a deep orange close to copper or go bold with a sunny orange.
SEE: Skin-Popping Hair Dye Color Ideas Ideal for Your Skin Tone
Frequently Asked Questions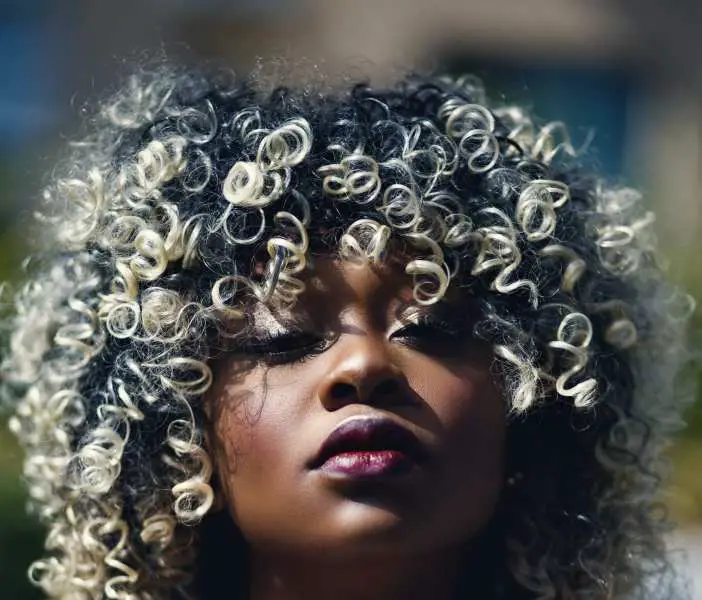 Can brown skin males wear any hair color too?
Yes, they can. Brown-skinned males can wear the same colors just as female brown skin.
What matters when you choose hair color as a male or female is your skin undertone and how deep you want the color. For instance, you can pick a wild rose that has yellow undertones for your warm brown skin undertone.
Can brown skin wear any bright hair color?
Yes, you can. Brown skin is a canvas that adjusts to any dye color, whether bright or not.
As a brown-skinned woman, you can choose any color of hair that suits you as long as it matches your skin undertone. Brown skins do not have to stick to dull or simple colors anymore.
What's the best hair color for light brown skin?
Honey blonde. Honey blonde is a great choice of color for a dark brown skin complexion.
The hair color is deep and light and it fits the warm undertone of light brown skin tones. Furthermore, the hair color shines when light brown skin tones are tanned and golden. This is a perfect skin blending hair color. You will find most light brown skin tones with honey brown hair color
Conclusion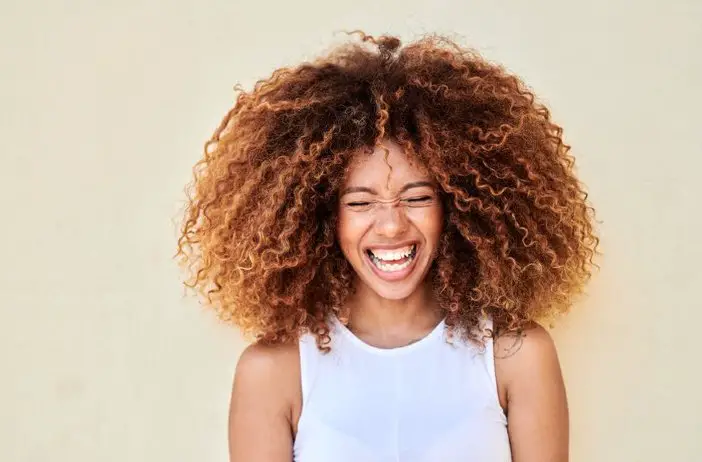 I love my deep brown often-black hair color. It naturalizes my look. Yet, there are times I want to switch things up. At such times, I need a boost with good hair color.
I would recommend trying honey blonde if you are a first-timer. But if this is not your first rodeo, the color chart is all yours. You can stay in trend with these lovely colors that not only pop on your rich brown skin but also illuminate your face.
Feel free to choose the best hair color for brown skin tones here if you are a woman or man, there is no restriction or gender-bound color.
Thanks for reading.
Africana Fashion provides beauty and fashion articles to improve your lifestyle.