Looking for a change of hair color? Then you are in the right place for great hair dye color ideas to get you started.
Just like how a new hairstyle, cut, weave, or wig, gets you excited, changing your hair color also does too. As a woman of color, you might think there are limited options when it comes to dye colors for different shades of dark skin tones.
You might also be worried about hair color fading or not being the right mix for your natural or textured hair. The trick to this is getting a good color dye of the best quality.
However, when you want to dye your hair, you need to watch out for your skin tone and undertone. This is what determines the shade of your hair dye color.
That's why I would be sharing hair dye color ideas flattering for dark skin tones.
Hair Dye Color Ideas for Dark Skin
If you need inspiration for your hair dye color ideas, then this is a list of the perfect hair colors. It doesn't matter if your hair is natural or chemically treated, you can wear these hair colors to enhance your look and change your overall style.
1. Golden Blonde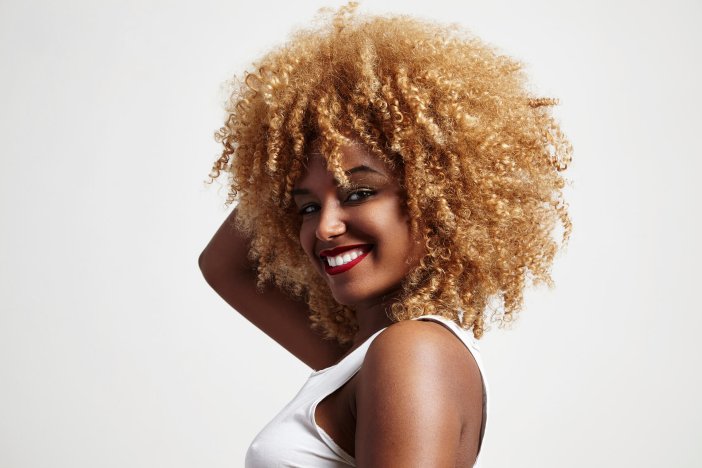 This is a sunny look that speaks warmth and class. It's one of music mogul Beyoncé's go-to blonde looks. Colorist, Mahshid Baghaei, says the hair shade is graceful when it grows out, creating a light and dark contrast with your hair roots.
The golden blonde hair color is a classic and one of the most popular. It's bright, fun, and elegant at the same time.
2. Rusty Red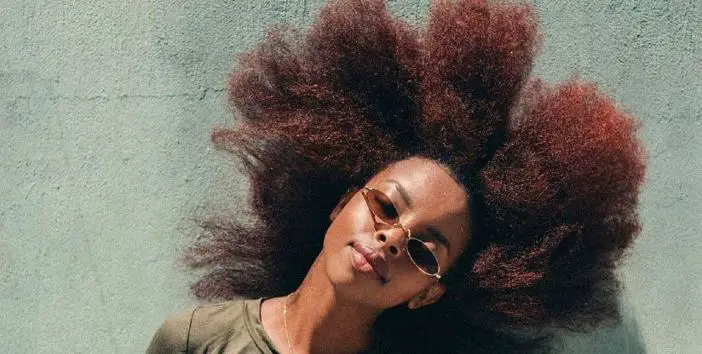 This deep color is between red and copper, making a nice hue. The color brings out the deep rich tone of dark skins. It also cools it down, making a nice complexity.
If you love a bright color that shines with natural light but doesn't call too much attention, then rusty red is your perfect hair dye color idea. Also, the color is sultry without being demanding.
3. Copper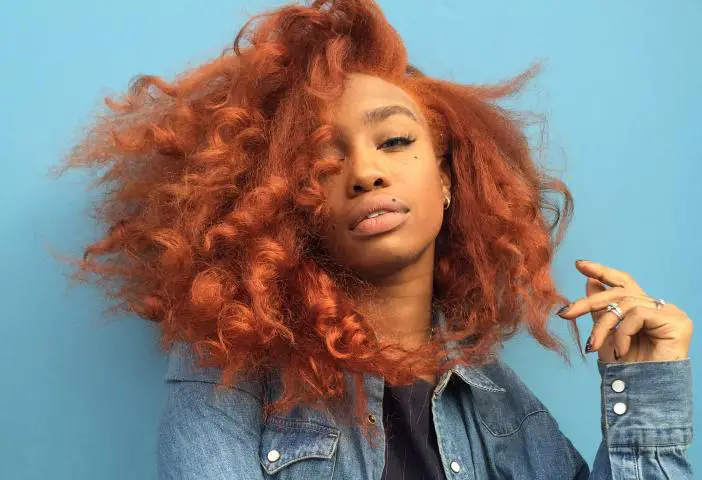 Copper is always one of the great hair dye color ideas for dark skin tone because it goes well with all shades of dark skin tone.
It blends well with light-dark skin. On the other hand, deep dark skins contrast beautifully with the color, and medium to dark skin plays with the color on the skin. Copper is also a great hair dye color because it makes the skin look bright and earthy.
4. Lavender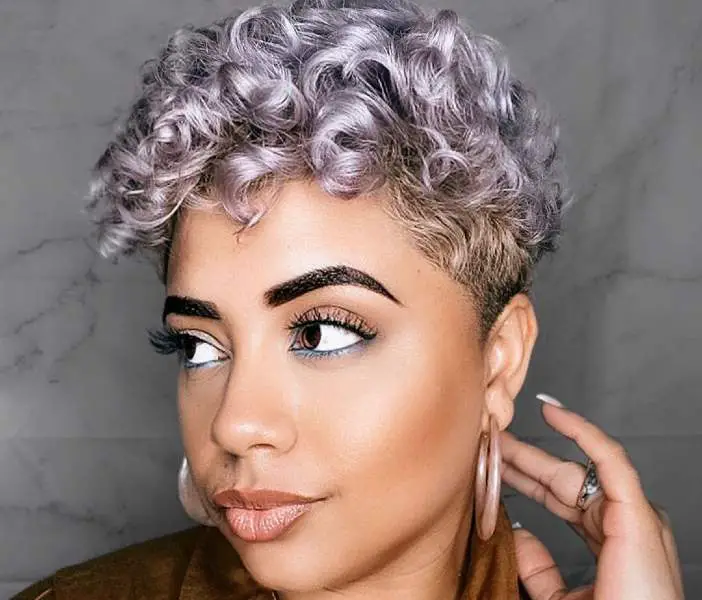 Lavender is a great purple color. It's not too dark, and it's light enough to show contrast. Also, the color brings a cool tone to the skin. Joie Wallace, an expert colorist, says, "Lavender with an icy edge works for a girl who is trendy and carefree."
The color brings out the playful and cool side of you. Besides, you would have a color contrast with lavender and your dark skin.
5. Ice Blonde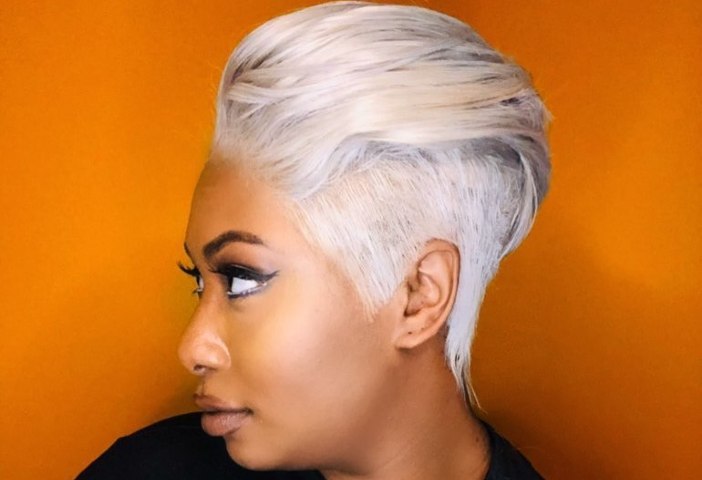 You need to try this hair color once in your life. Forget that people might think you are growing grey hair. But if done right, that wouldn't even cross people's minds.
The ice blonde color is bright, white, and a contrast to your deep skin tone. Also, the color looks spectacular for the face giving you a natural matured look, especially when paired with deep makeup.
6. Midnight Blue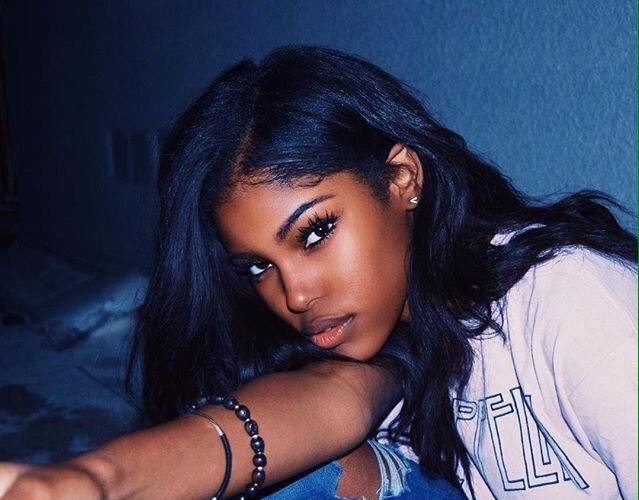 I love this color because it gives an illusion of 'is it or isn't it there'. Midnight blue is one of the best hair dye colors ideas I would recommend because it shows this lovely rich blue tone mixed with black.
You might not really see until it is illuminated by sunlight. This is why I said it has an 'is it or isn't it' color shade. Besides this, midnight blue is a great contrast to the skin.  
SEE: Can You Dye Your Hair After Washing It? Here's What to Do Before Color Treatment
7. Deep Purple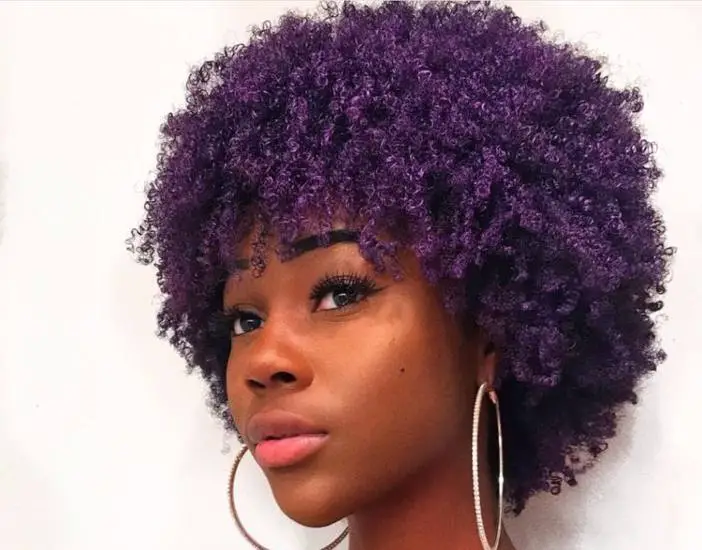 Purple is another hair dye color idea you should consider if you want to pick a color. The deep shade of purple makes a perfect hair color if you want something fun.
However, the color is also a commitment type of color. Another expert colorist, Jafra Bryant, says, "Dark purple is a more commitment-type shade that can take a few hair sessions to remove or fade, although it is forgiving."
You would have to stay committed to the color for a long time. And if you want to change up, it takes a while. I would say the color loves to be used for a long time, but it will not disappoint.
8. Auburn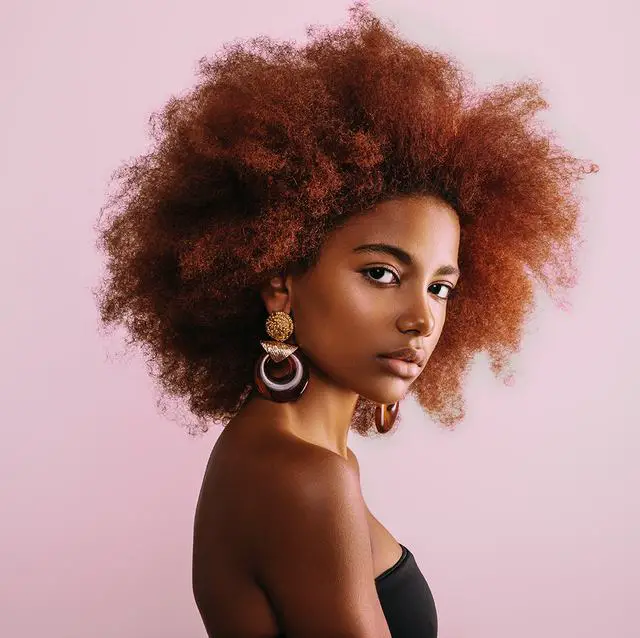 The soft color is great for all hair types and a go-to for must. It's a natural earthy color-rich and bright and warms up the skin.
Also, the reddish-brown look creates a natural feel with your hair, especially if you have natural curls. Moreover, wouldn't you love a color that brings out your face and makes it look brighter?
9. Fire Red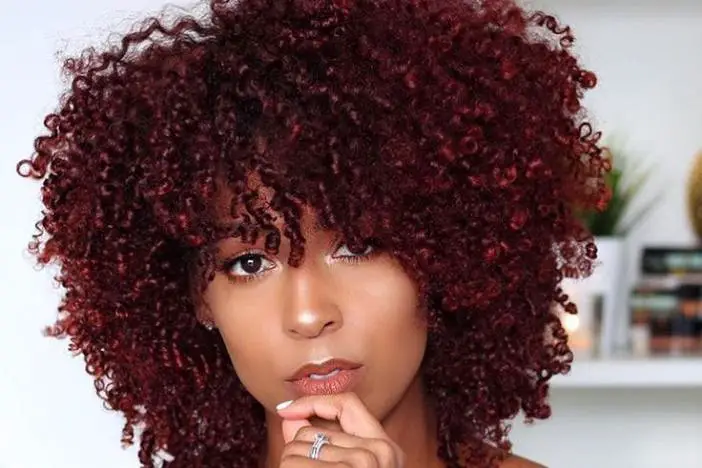 Out of all the bright colors, red is outstanding for that warm bright color glow. You need to try a bright red color to spice things up.
Red is warm on skin tones and brings out a nice shade. If you have a red undertone, the better your overall look would be. The color would blend effortlessly with your skin, giving you a nice natural glow.
Additionally, red is attention-seeking. And when paired with an eccentric hairstyle, you can create a playful look.
Read: 10 Brow Styling Wax for Defined Feathered Eyebrows
10. Caramel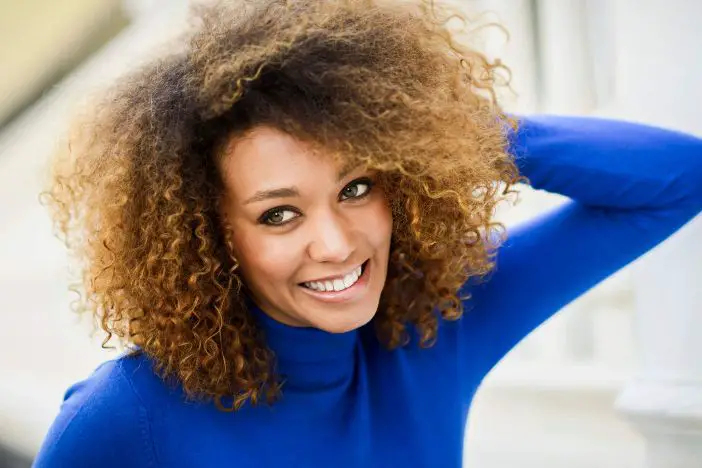 The soft tone of the shade of blonde and brown is beautiful and elegant. Caramel is a lovely color to set your tone and cool it down. They are great for all seasons because they bring out your skin undertone.
Celebrity hairstylist, Nafisah Carter, recommends, "Caramel will give you the glow-up look for the summer, so opt for this color." 
11. Honey Blonde Highlights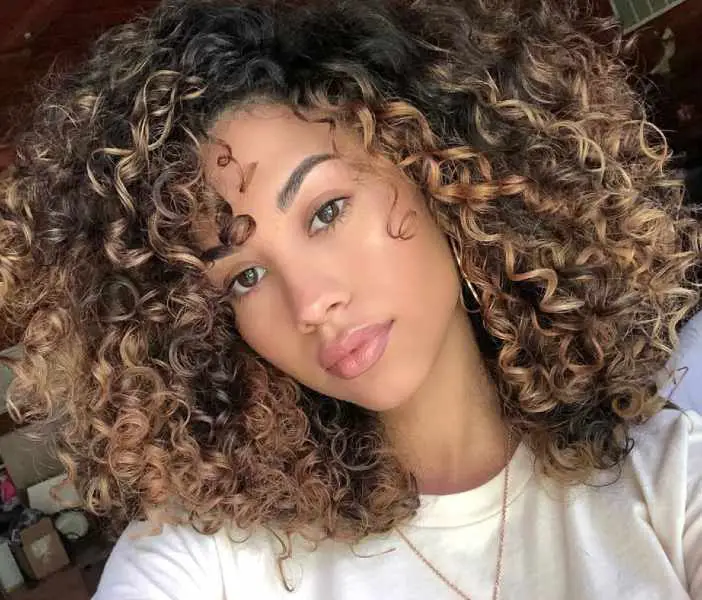 Honey blonde highlights are great contrasting colors with your natural hair. The color brings a fresh and youthful look to your face.
It looks spectacular with curls and coils twirling around your face giving you a glow. Furthermore, you can count on the color bringing out your undertones, blending naturally to your skin.
12. Blue Highlights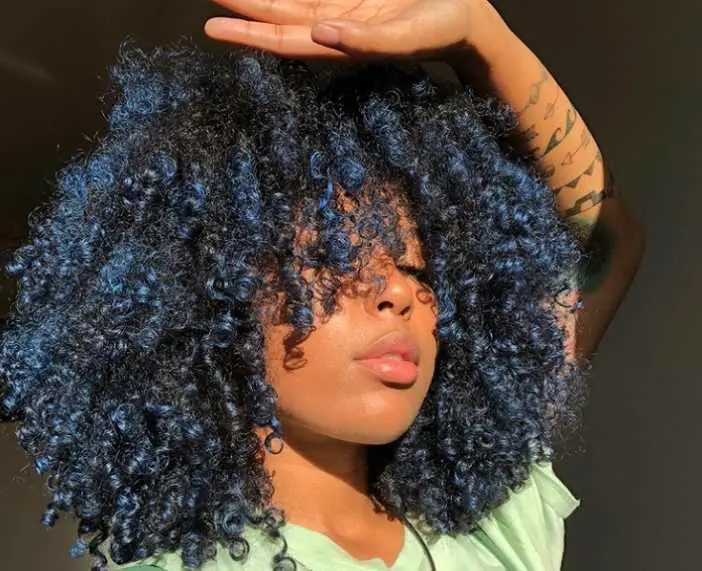 Blue highlights are great at creating a playful and party look. You can go light or dusty blue or go deep ocean blue with your hair.
Also, the highlights help in creating a contrasting tone with your dark roots. You can wear it for any season, but it would look brighter during the mellow cold season, winter.
13. Grey Highlights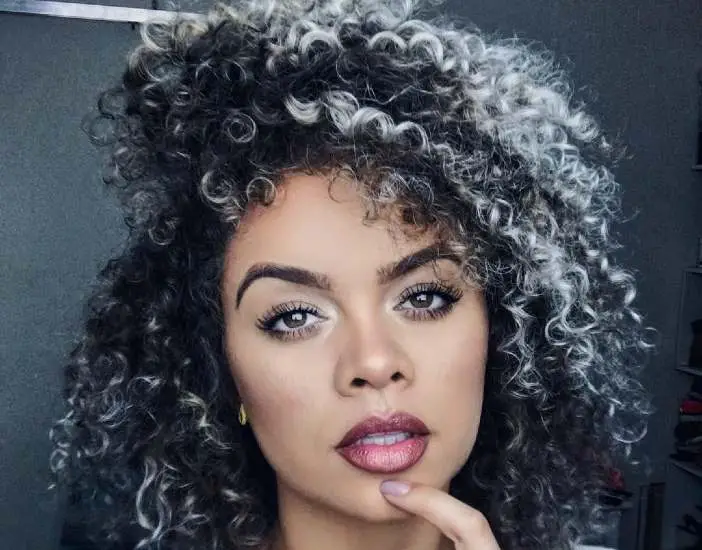 Grey highlights are the great ombre of grey and black. The icy hue is a color that transitions from light to dark, creating a dreamlike flow. 
I've seen dark skin complexions wear the shade and it looks great on them.
14. Chestnut Brown
This is a brown shade that would always have a place for hair dye color ideas. The color is toned down and natural. Also, it goes on any shade of dark skin, making it look deep.
Asides from this, it creates a monochrome look with the skin, giving it a nice glow. You can wear this color with natural-looking makeup to highlight your facial features, giving you that perfect sweet and sultry look, just like chocolate.
Additionally, the dark brown color is simple and inviting. It also gives the perfect contrast it needs.
15. Jet Black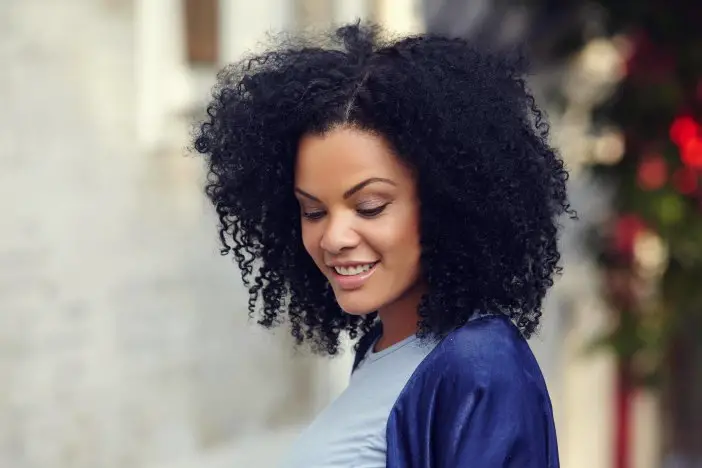 It's sleek, glossy, and deep. Jet black is a balanced and toned color that brings out the richness of your skin complexion. It's shiny and skin reflecting.
Colorist Mahshid Baghaei says the color is perfect for toning down your look. Furthermore, the color is perfect for shifting your skin tone to warm, cool, or neutral depending on how you wear and style the hair color.
16. Burgundy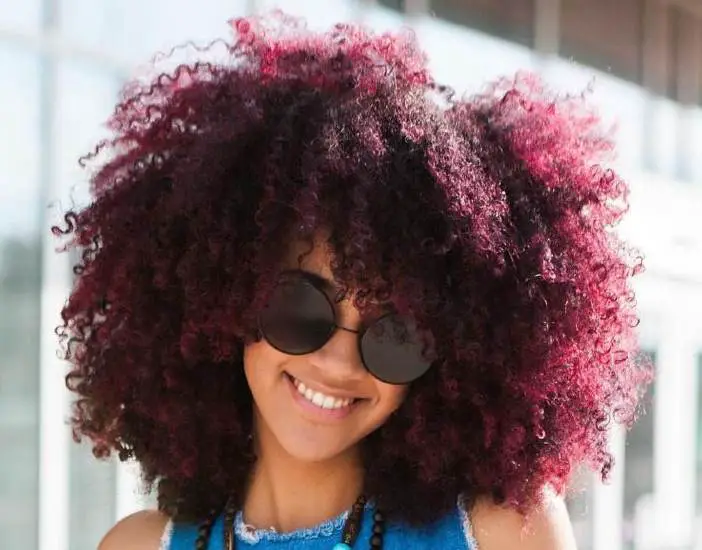 This is a deep color with a mix of wine and red. The color is a lovely shade that brings out the warm undertone of the skin. Also, it is great for giving your face a youthful look. 
Read Also: Grow and Shine Your Hair With Top-Rated Hair Serum
Frequently Asked Questions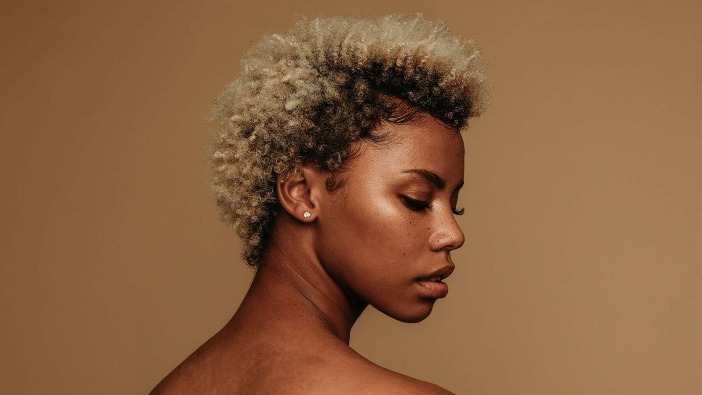 How do I know what color to dye my hair?
You can know how to choose the perfect hair dye color shade by examining your skin undertone.
Also, you have to decide if you are going for a light shade or a deep and dark shade. However, you should choose a shade that complements your skin.
How long will does a hair dye color last?
There are different types of hair dye. These types are what determines how long your hair color will last. For instance, temporary hair dye lasts for as long as you don't wash your hair.
Semi-permanent hair dye lasts a bit longer, then it begins to fade after a few washes.
Demi-permanent dye starts washing off around your 20th shampoo wash. On the other hand, permanent hair dye lasts the longest. However, it does lose luster, but it does not fade totally.
Can my hair dye color fade?
Yes, it can. As stated earlier, hair dye color can fade depending on the type of hair dye.
For example, temporary hair dyes fade after the first or second wash. Meanwhile, semi and demi-permanent hair dye colors fade a little while longer. And permanent hair dye does not fade.
Conversely, it can lose luster and fade due to factors like UV radiation, hot tools, exposure to chemicals like chlorine and salt water, and others. You have to protect your hair dye color and your hair to keep the color glowing.
Can I apply my hair dye on my own?
Yes, you can. You can purchase a hair dye homecare kit.
Although it is recommended you follow the instructions of the hair product. This makes hair-gone-wrong avoidable.
However, if you can't do a proper hair dye routine, it is advised you see a colorist or hairstylist to help you in the process.
See Also: 10 Brow Styling Wax for Defined Feathered Eyebrows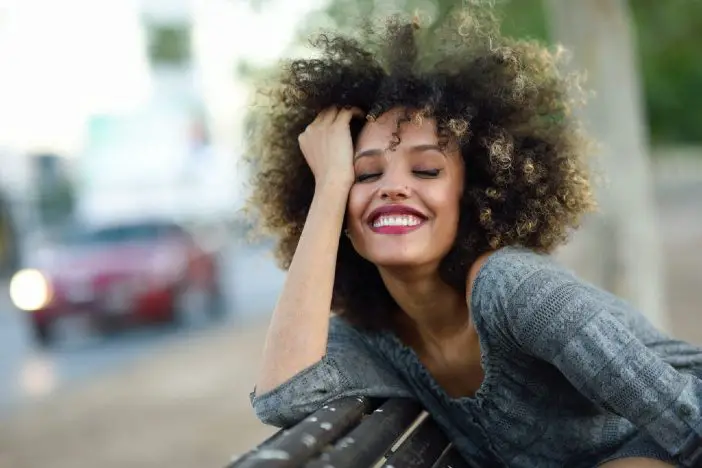 Conclusion
You need hair dye color ideas to spice things up with your hairstyle. Changing to another color requires you to match the hair color shade with your skin undertone. That's why I recommend this list of color shades perfect for dark skin tone.
There are so many other colors that make your skin tone pop, but these colors are lovely for all shades of dark skin complexion.
Additionally, they are cool colors that can blend in with any season. You can have fun giving your hair and overall style a new look. So don't be shy to try one of the best hair dye color ideas.
Africana Fashion provides hair and beauty articles relevant to your everyday lifestyle.