Concealers are great cover-ups you need in your everyday makeup. You can go without foundation once in a while, but the right concealer you choose will give you a natural look, hiding your blemishes and imperfections.
Just like any other pigment makeup, you have to know how to choose the right concealer for your skin type based on your needs.
Choosing makeup to match the tone of your complexion from the wider range of shades can be difficult. This is because choosing concealers is not like choosing foundations or skincare products.
There are many other factors you have to consider beyond your skin type. You have to think of the formula and what the concealer will accomplish on your face.  
The unique features and needs of your face will determine what concealer you get. If you want to know the hacks on how to choose concealer for your skin tone, cruise along with me as I elaborate on the tips for choosing your concealer.
How to Choose the Right Concealer
When you want to get your concealer, different things run through your mind. These factors are what you need to sort out to get to the core ways you can choose your concealers.
Let's face it, without sorting out these basics we won't be getting far in our makeup game. So you can figure out the right concealer to choose when you know what you are looking for.
Choose Concealer Based on Skin Type
It shouldn't be news that your skin type is a primary determinant when it comes to selecting beauty products. Your skin type determines the formula or texture of the concealer you would get.
It won't be right getting a concealer that makes your face look all botched up instead of the semi glamorous and natural look you were hoping for.
When it comes to choosing your concealer based on your skin type, you need to be aware of what skin type there are. Is it dry skin, oily, combination, sensitive, or normal skin? These are the basic skin types.
When you know your skin type, then you can decide whether to go for liquid, cream, or stick concealer textures.
Liquid concealer
Liquid concealers are the most common and versatile of textures. The concealer is light and can be used for all the basic skin types, including sensitive, oily, and combination types.
Also, the formula is easy to apply and is buildable on the face. You can get a liquid concealer in a dewy, satin, or matte finish.
The concealer is known for being the least to get your pores clogged, which is why it is perfect for all skin types.
Cream concealer
Cream concealer is known to have medium to full coverage that is buildable on the face. Also, this type of concealer does well with covering up discolorations on the face.
The concealer is perfect for dry, normal, and combination skin types. And the finish mostly comes in satin or creamy finish.
Furthermore, the thick consistency makes it the perfect tool you need to perfect your face and even out the complexion. However, the concealer is known to crease when it has stayed on for too long.
Stick concealer
Stick concealers are a special breed to dry skins because the concealer has hydrating features. They mostly come in satin finishes to keep the skin supple.
The skin is known for being half-full coverage, giving room for dry and sensitive skin to breathe. But some stick concealers have buildable coverage for the face.
Now you see that your skin type will determine what type of concealer you get. All common textures for concealers have special features for a select few or all skin types.
You just need to match the features to your skin type, and you will be choosing the best concealers for your skin tones.
Choose Concealer Using the Color Tone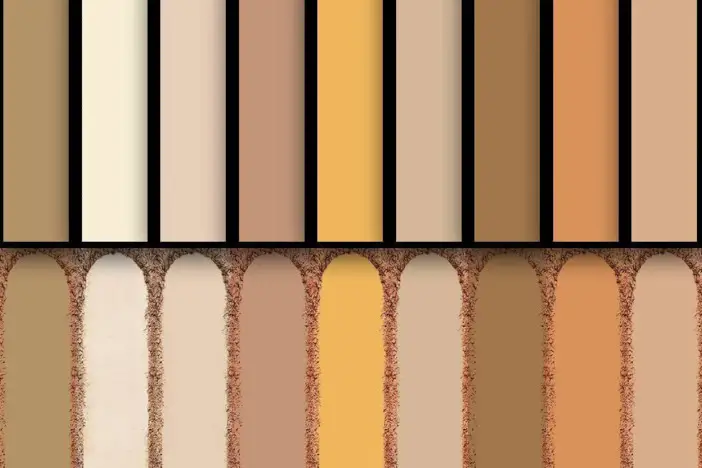 This might look trivial, but it is an integral part of the process of how to choose concealer for your skin tone.
Choosing a concealer based on the color tone is basing it on the tone or undertone of the concealer.
Most concealers come in warm or yellowy undertones to match your skin undertones. The tones also give you a natural finish. However, they can make you look flaky, ashy, or unnatural if the undertone in the concealer does not match your undertone.
Concealers can have yellow, pink, purple, blue, orange, red, and green undertones. These undertones are meant to color correct your skin imperfections.
For instance, for discolorations like dark circles or dark spots, concealers with warm shades like yellow or orange make the dark area lighter and matching your skin tone.
On the other hand, blemishes or redness showing over your foundation need to be concealed with green concealers because it neutralizes it.
Blue or purple spots on the face need to be color corrected with yellow concealers to warm up the blotch on the skin.
Choose Concealer Based on Skin Concerns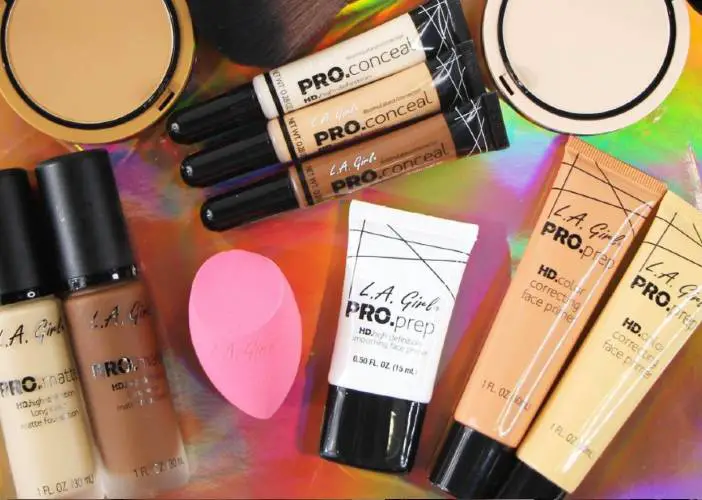 Concealers are known for correcting skin concerns and hiding them with pigment. But one thing to note is that concealer shades don't work the same way for all skin imperfections. 
There are rules or notes you have to keep in mind when it comes to how to choose concealer based on your skin concerns.
The first question to ask is what do I want to correct with my concealer. When you can answer this. Then the next question is how I choose the right concealer to correct my face.
For your face
When using a concealer for your face, the shade should be the same or half a shade lighter than your foundation to give it a natural blended look.
The concealers you use for your face would have a yellowy or golden look to make you look more natural and glowing. Also, yellow has a warm feel to it. However, if your skin undertone is cool, a concealer with a blue undertone is just right for you.  
For under eye area
Your under-eye area is what makes you either look youthful when the color is bright and natural. Or dull and aging when the color is dark and droopy.
The dark circles that form around your eye area can be covered up with a concealer a shade or two lighter than your foundation. This will help mask the dark circles and wrinkles around the eye area without feeling unnatural.
Also, it will help brighten the skin and give you an awake look that makes you look youthful. You need to use concealers with warm colors to help glow the area.
For dark spots
Dark spots over a foundation need to be covered with a concealer two shades lighter than your skin or foundation. You can wear the concealer before or after your foundation, as long as it blends evenly and covers the spot.
For blemishes and redness
You need to use concealer shades one shade lighter than your foundation or two shades lighter than your skin to cover blemishes and redness.
As pointed out earlier, to neutralize the colors of the blemishes and redness, use green concealers. This would give it a natural look.
For pimples and acne
You would need something thick like a cream concealer to hide the pimples and acne on your face. You need to use a concealer that is a shade or half a shade lighter than your foundation.
Also, make sure you are using a green concealer to neutralize the redness of the acne or pimple.
Simple Concealer Tricks
Knowing how to choose the right concealer for your skin is one thing using it appropriately is the other. This is why I have prepared a bag of tricks to elevate your concealer game.
1. The triangle trick
I love this trick. It has really upgraded my overall makeup look. You can create a brightening effect by drawing an inverted triangle under each eye, fill it in and blend the concealer with a beauty blender, concealer brush, or kabuki brush.
This trick helps to create an illusion of a lifted face. Also, it completely covers the blemishes around the eyes.
2. Use in natural light
Natural lighting would save you from using the wrong concealer. Before buying, swatch the concealer at the back of your hand and put it under natural lighting to see how well it matches your skin tone.
Or rather, after you wear your concealer, place your face by a window with natural lighting to see how well the concealer blends into your skin.
3. Color the spots on your body
You can use concealers for other parts of your body asides from your face. If it's a pimple on the shoulder or neck area or a spot on your neckline, you can conceal it with the product. Make sure to set it with a translucent powder to make it last longer.  
4. Contour with a concealer
A concealer can be used for contouring and highlighting. A concealer two shades darker than your foundation tone can be used to define the angles and corners of your face.
5. Cover up makeup mistakes
You know that moment when you make a mistake, and you don't want to use a wet tissue to clean off all the progress you've made?
Well, you can save yourself the trouble by using a concealer to cover up the mistake. This is especially handy when you are working in precision areas like your eye area.
6. Concealer as primer
Concealer can also work as an eyeshadow primer. It's easy and fun to use. All you have to do is dab a little with your fingers and tap lightly on your eyelids.
This will make your eyeshadow pop without having to crease and smear. You can creamy concealers because they have a thicker consistency.  
How to Choose Concealer FAQs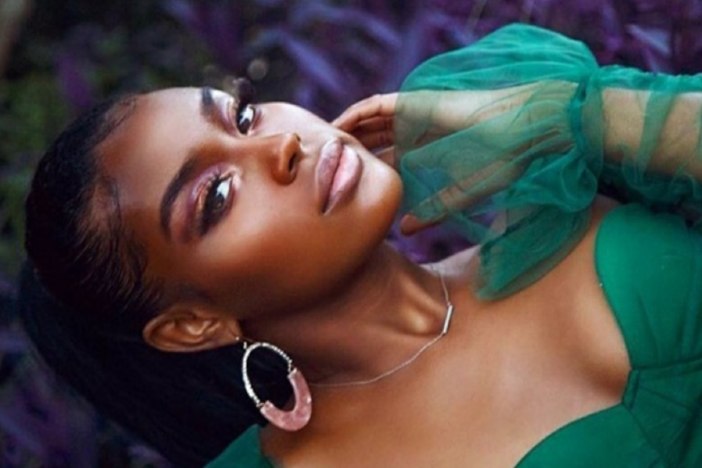 How do I apply a concealer?
You can apply your concealer in simple steps. As I mentioned before, the triangle trick is one way to effectively apply a concealer to your under-eye area.
But before applying, you have to decide on a concealer or foundation first. Some prefer using concealer first. However, it is best to use a foundation, then a concealer.
But you can use a concealer first if you are color correcting your skin imperfections and blemishes. Then your foundation comes next, followed by your concealer for dark circles.
I think it is best I show you how to apply a concealer for easier assimilation.
Are concealers and CC creams the same?
No, they are not. They are both color correcting makeup tool but they are not the same.
While concealers are used to hide blemish and create a perfect finish, they are thicker than CC creams.
CC creams are called Color Correctors because they also clear blemishes and imperfections, just like concealers. However, they are lighter and fluffier in texture, even more than their counterpart BB Cream.
Can I use concealer alone?
Yes, you can.
If you want a natural look without having to put on too much makeup, you can use a concealer to hide your imperfections. Apply a translucent powder after, to make it not wear off easily.
Concealers alone can be used to achieve simple effortless and fast makeup. All you have to do is use the right concealer for your face.
Can I use concealer as foundation?
Yes, you can. Concealers can be substituted for a foundation, on the other hand, foundations cannot.
To use a concealer as a foundation, use a lighter concealer like liquid concealer in the exact shade of your skin. Build the concealer lightly on your face so as not to look cakey.
Conclusion
Concealers are essential in your everyday makeup routine. They help to hide blemishes, spots, and discolorations. This is why you have to know how to choose the right concealer for your skin tone.
The thing you need to take note of when buying your concealer is naturally your skin type. Also, you have to think of the color tone and how that would complement your skin undertone. Then what is the purpose of the concealer on your face?
Once you can figure these out, you would be leaving the store (online or physical) smiling because you won yourself an easy beauty routine that would give you a natural glow.
Africana Fashion provides relevant beauty articles to help upgrade your daily makeup lifestyle.