In the beauty industry, many products offer varying solutions. Some of the solutions differ, slightly differ, or are the same. BB cream and CC cream are one such product that blurs their similarity line. But they cannot be any more different from each other.
They are both pigment products that cover and conceal blemishes on the face. This means they belong to the same family as foundations, concealers, and tinted moisturizers. Though, of all these makeup products, BB creams and CC creams are closest to each other. They can do what other products can but others can't do theirs. Which makes them different and essential.
New users might find it hard to recognize the difference between the two creams. But a BB cream and CC cream vary in different ways, from their composition to their uses. The first difference you should keep in mind is that CC cream is an enhanced version of BB cream. This fact is the easiest way to differentiate the two, but there are other more.
BB Cream vs CC Cream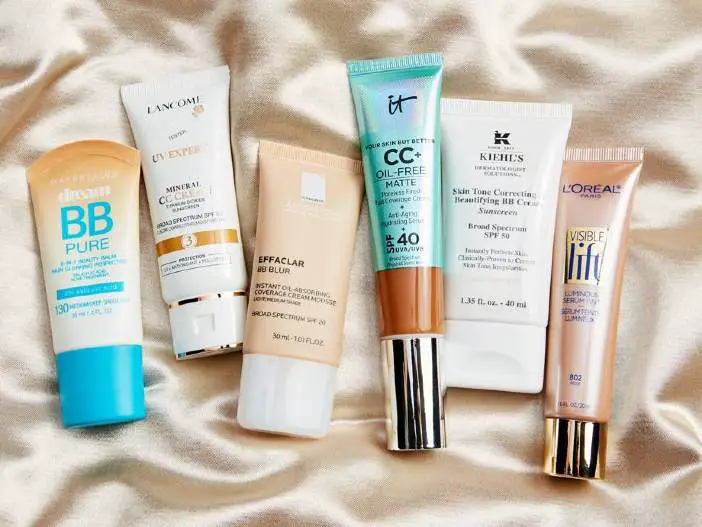 1. Purpose of Use
A BB Cream and CC cream are both pigment products but they have different uses and solutions provided to the face. A BB cream offers a light coverage of your minor blemishes, making your skin look as natural as possible.
It's putting on makeup without looking like makeup.  BB creams are a quick touchup product for days you don't want to wear heavy makeup. They are close and natural to your face's complexion.
A CC cream on the other hand is more of a complexion evening product, as it covers discoloration on the face. It works more like a concealer, which is why it is called 'Color Correcting' or 'Complexion Correcting' cream. It provides more coverage than BB creams with added skincare benefits. Also, CC creams have anti-aging properties that help to fade out wrinkles and spots.
To sum everything up, a BB cream is used to cover minor blemishes with light coverage, while a CC cream is more of a concealing product that covers discoloration.
2. Texture
A BB cream is a lighter texture to a foundation with skincare benefits. While CC cream is lighter than a BB cream on the skin. The CC cream is a new generation product that is fluffy, light, and whipped. It is very soft to touch but it is heavily pigmented for total coverage.
Also, BB creams don't provide a total coverage like CC creams which are used to cover up discoloration. Matte finishes are easier to find with CC creams than with BB creams. BB cream's texture makes them perfect for a quick light touch-up to make the face look dewy and natural.
BB Cream vs CC Cream FAQs
What is a BB cream?
BB cream means blemish balm or beauty balm. It is a pasty formula used to clear blemishes on the face. The cream offers coverage between light to medium and they are lighter than a foundation. Also, the cream provides a natural finish after application. You can use it for a quick touch-up if you can't go full-on with your makeup.
There are many skin benefits you would get with a multitasking product like BB cream. Not only does it offer light coverage, but it also hydrates and refreshes the skin. BB creams also come with SPF to protect the skin from sunburns and UV rays.
The creams are a great alternative to foundations if you are transitioning to a minimal makeup routine or going for a natural look.
What is a CC cream?
CC cream is a heightened version of a BB cream in that it provides more coverage. It is known as a color corrector for discoloration, blemishes, and dark spots. It is also a beauty product that can alternatively be used for a foundation. CC creams have self-priming effects and SPF to protect from the sun's UV rays. It's a buildable coverage that can layer even freckles.
CC creams are known for their anti-aging properties, which is why they have SPF and pigment that fill wrinkles and fine lines, and also age spots. The texture is lighter than BB cream and does not weigh on the face. Also, it is a fluffy product that provides a matte finish after application.
What are the differences between a BB, CC cream, and foundation?
They all belong to the pigment family, but there are known differences between a BB cream, CC cream, and foundation. While BB cream and CC cream are close in skin-improving functions, a foundation is used to strictly even and cover the face, hiding blemishes, and blending tones. It can be a matte or dewy finish, depending on the skin type of the user.
A BB cream offers light to medium coverage and hides blemishes, giving the face a more natural look. Meanwhile, a CC cream offers medium to full coverage, helping to blend in discoloration and spots.
On the other hand, foundation covers and even skin tone. You will have to use a moisturizer, primer, sunscreen underneath it to keep your skin protected. In the skin-friendly department, foundations are usually lacking. BB creams and CC creams are skin-friendly. They also contain hydrating, sunscreen, and primer ingredients. That is why they are called multitasking beauty products.
Are BB cream and CC cream different from tinted moisturizers?
Yes, they are. BB creams and CC creams lean closely to foundations than tinted moisturizers. The creams are light foundations with added benefits like moisturizers and SPF. Meanwhile, a tinted moisturizer is a pigmented moisturizer. It gives the skin a sheer cover over small blemishes and problem areas.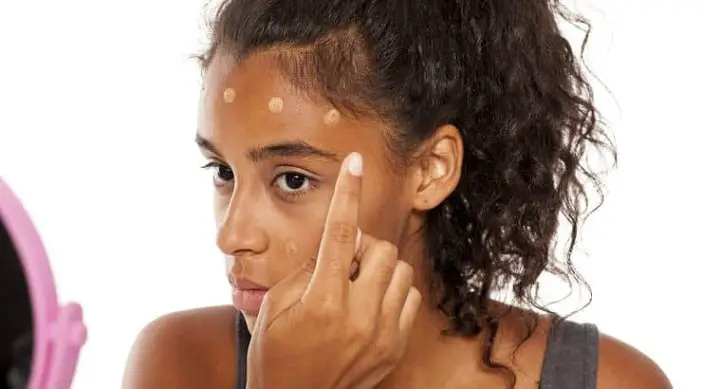 Similarities between a BB cream and CC cream?
BB cream and CC cream are usually confused for one another, which is because of their similar skin benefits asides from covering blemishes and discolorations. First, they both hydrate the skin. BB and CC creams have moisturizing effects to keep the skin fresh.
Also, they are breathable products that allow moisture to absorb from the environment. The creams have humectants like glycerin that attract moisture from the environment and to the skin pores. They are great primers too. They serve as a layer to keep moisture on the face and to protect it from external irritants. For a simple beauty routine, you can opt for a BB cream or a CC cream only. And then finish the touch-up with a little concealer.
The creams are also known to have skin firming agents to keep the skin tight and smooth. The creams protect from the harsh UV rays of the sun. They contain the SPF ingredient, which serves as a film to protect the skin from the rays.
Below is a table that summarizes the similar and different features of BB cream and CC cream.
What should I choose between a BB cream and CC cream?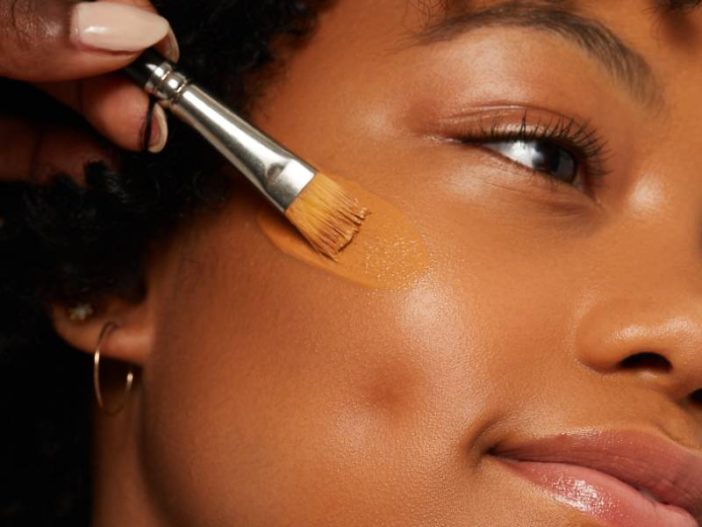 When it comes to choosing between the two makeup products, what matters is your preference and your immediate need. A BB cream is your best option if you have a fairly smooth face and just need a quick touch-up and glow. Meanwhile, CC cream is best if you need something lighter than a foundation and still want to cover your dark spots and discoloration.
Your skin type also determines what would suit you best. A BB cream is great for sensitive and dry skin because it is highly moisturized. CC creams work well with sensitive skin but it is best for oily skins because it contains less oil. CC creams are best with acne-prone faces because they are lighter in texture and allows the skin to breathe easily.
You can use both creams if your goal is to cover your aging effects like wrinkles, fine lines, and age spots. But a CC cream covers more. It's important to note that the creams are not anti-aging treatment creams, they only cover and not treat them.
How do I apply a BB and CC cream?
Applying a BB cream and CC cream is one of the easiest and fastest in a makeup routine. You can opt for a beauty blender, a foundation brush, or your fingers. When applying, all you have to do is take a bit on the cream, dab on parts of your forehead, cheeks, nose, and chin. Then blend the cream across your face until it matches.
For a quicker blend, you should use your fingers, if you don't mind them being sticky with the cream.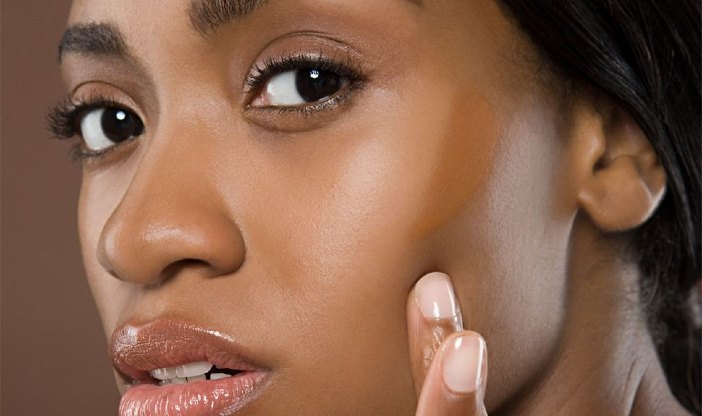 Conclusion
BB creams and CC creams are confusing to some, especially those new to makeup. They are like fraternal twins, similar but not identical. You use a BB cream to cover up your blemish and give you a natural look. While a CC cream is used to cover discoloration. Their purpose of use and texture are different.
But the creams have added benefits like hydrating the skin and protecting from the UV rays. On a day you wish to have a makeup-no-makeup look, you can opt for them. They are the perfect light makeup to get you through a busy hot day.
Africana Fashion provides you with beauty articles to cater to your daily lifestyle needs.