A BB cream has become a staple product displayed on any beauty aisle or drugstore. Since the makeup filler came under the world's radar, it has been the rave with all gender.
The beauty alternative is great because it helps to create a minimal makeup set. Not only do you get to reduce the makeup in your morning routine, but you also get to keep your skin healthy and hydrated with the skincare product's hydrating components.
The cream became famous like a lottery winner, but it has come a long way. Contrary to what some think, BB creams have always been available. However, it wasn't for the main feature it is used for in the present day.
The cream is known for being beneficial to the skin beyond its glowing and hydrating function. That's why I want to look at everything there is to know about BB creams and how they should be a must-have in your makeup set.
What is a BB Cream?
Simply put, a BB cream is a Blemish Balm or Beauty Balm. The balm is used to provide light pigmented coverage on the face. The balm also hydrates and keeps it moist and nourished. It works just like a foundation, however, it is different from it.
BB creams are lighter in texture than foundations. Additionally, it works just like a tinted moisturizer to nourish and protect the skin. But it's not exactly a tinted moisturizer either. It is in-between a foundation and tinted moisturizer, I'd say.
So you see its simplicity and complexity.
To know exactly what BB creams are, we have to look at their history. As I stated earlier, a BB cream was developed not for its beauty purpose but for its soothing and covering features.
BB creams were first developed by a German dermatologist, Christine Schrammek, M.D., in the 1960s. She developed the pigmented product to help her patients with their red and inflamed skin after undergoing harsh treatments like peels and surgery.
Furthermore, the balm would hide the imperfections on the face. BB creams were known to be lightweight when compared to a foundation. That was why it became a hit.
Years later, in the eighties, the balm was perfected in the Korean beauty industry. And as the proliferation of Korean culture swept the world like a wave, so did BB creams. It became one of the biggest beauty trends all over the world.
The cream became a trendy product everyone wanted to have. This was how BB creams became a household name all over the world, especially in Europe, the US, and the Caribbean.
Read Also: Makeup Basics: Types, Tools, and How to Apply Like a Pro
Benefits of a BB Cream
BB creams are now a mainstay in the beauty industry. But you have to know what it really does and the benefits you'll be getting from using the product.
1. Provides a light coverage
Compared to a foundation, a BB cream provides light to medium coverage on your skin. This, in turn, makes your skin look natural. For days you don't want full or heavy makeup, a BB cream makes your face look lighter. You can add it to your daily skincare routine.
2. It nourishes the skin
BB creams are known to have moisturizing and hydrating components. They wouldn't make your skin dry. Furthermore, they have components like humectants that would keep the skin always supple and hydrated.
It becomes better when you use a BB cream that can absorb moisture to your skin, keeping your skin healthy.
3. It protects the skin
Asides from having nourishing components, BB creams benefit your skin by protecting it. BB creams come with a sun protection factor (SPF) that protects the skin from UV (ultraviolet) radiation.
The skin is always exposed to harsh elements like UV radiation, which causes the skin to age faster. But wearing a BB cream will keep your skin protected.
Additionally, it has antioxidants to protect your skin from free radicals. However, it should not be replaced for your skincare products that are designed to protect your skin.
4. It covers imperfections
BB creams help to conceal blemishes and spots. Faces with blemishes, dark spots, and acne can hide these imperfections with the pigmented balm. Also, BB creams are easy to blend and melt into the skin, but they do not clog it. It is okay for oily and acne-prone skin types.
5. It glows up your skin
BB creams are great for glowing up your skin without looking cakey. It has a natural effect that brightens up your skin complexion. If you want a natural glow without wearing too much makeup, a BB cream is all you need.
How to Apply a BB Cream
You apply a BB cream the same way you apply your foundation. But I would advise you to use your fingers instead.
A damp beauty blender and foundation or kabuki brush are alternatives too. However, with your fingers you get to rub the cream in, covering the spots better. Also, it's a soothing process.
I would also suggest you clean your hands before and after. The process might be messy if you don't clean and wipe your hands.
Plus, you have to think about the possible bacteria that could transfer to your face if you don't clean your hands before applying the BB cream.
Note: Before applying your BB cream, make sure to have cleansed and prepped your face with cleanser, face toner, and serum.
You can follow the following guide if you want to apply your BB cream.
Apply a nickel sized amount of the cream at the back of your hands. Remember, a BB cream isn't thick like a foundation.
You use your index and middle finger to scoop the cream and pat dots on your face. If you are using a beauty blender, foundation brush, or kabuki brush, stamp the brush on the paste.
Start blending from the center of your face, then work your way to the edges of your face. This makes it easier to blend.
Buff and blend the dots, not leaving out the crease lines of your face.
Make sure to blend and build according to the need of your face. Pay close attention to your spots and dark circles.
When the derived layer of coverage has been achieved, wait for a few seconds for the cream to seep into your skin. Then you move on to the next item.
How to Choose a BB Cream
It wouldn't take a genius to know skin type plays an important role in picking beauty and skincare products. It's a major moving factor.
Therefore, before you pick your BB cream, make sure it matches well with your skin type. You can see the best BB creams list to find one for your specific skin type or needs.
For instance, Covergirl Clean Matte BB Cream is great for oily skin types. Meanwhile, Garnier Miracle Skin Perfector BB Cream is the rest stop for dry skins. And acne-prone skin can use Clinique Acne Solutions BB Cream to soothe and cover their skins.
Also, when you want to pick your beauty balm, your skin undertone matters. How to pick your BB cream is also determined by the natural color that exudes from you.
For instance, NYX PROFESSIONAL MAKEUP Bare With Me Tinted Skin Veil is a sheer formula made for cool undertones. There are also cream shades for warm undertones too.
Then you have to think of its hydrating and moisturizing function. BB creams should have hydrating components that would benefit your skin. BareMinerals' Complexion Rescue Tinted Hydrating Gel-cream is a great hydrating cream that keeps your skin always supple.
Furthermore, ingredients like humectants or retinol that benefit the skin and brightens them are to be noted.
Additionally, the BB creams must be able to protect your skin with SPF or antioxidants and vitamin C that fight free radicals. You can get Missha M Perfect Cover BB Cream #27 with an SPF of 42 to keep your skin protected against UV radiation.
Pros of a BB Cream
BB creams have the following advantages:
It moisturizes the face.
The formula is lightweight on the skin.
It protects the skin from harsh elements.
BB cream is time saving. You can shave off some time in your morning routine used for applying different products.
The cream is multi-tasking.
Cons of a BB cream
BB creams may have the following cons:
It wouldn't cover your blemishes and imperfections like a foundation would.
Not enough moisturizing benefit, especially for dry skin type. Moisturizers are still needed.
The SPF may not be enough to keep you protected.
It may lighten the skin if it is not the right skin shade or undertone, making you look ashy.
See Also: Make Your Skin Pop With 15 Makeup Tips for Gorgeous Skin
FAQs on BB Creams
Does BB cream clog pores?
No, it does not. BB creams are designed to not clog your pores when you wear them for regular hours.
The formula of BB creams is created to moisturize and hydrate the skin. Therefore, your skin would not be clogged. However, it could clog the pores if not removed before bedtime.
Is a BB cream the same as a foundation?
No, it isn't. BB creams are not the same as foundations.
While a foundation provides light to full coverage, a BB cream provides light to medium coverage. That is, a foundation covers blemishes better than a BB cream does.
Also, BB creams are lightweight and healthier than foundations. A BB cream contains SPF and hydrating and nourishing ingredients that are good for skincare. A foundation, on the other hand, mostly has beauty benefits.
Can I use BB cream as my only skincare product?
No, you can't. A BB cream has various skincare benefits. However, it can't be used as your sole skincare product.
Though you can save time by applying BB cream as an alternative to some products, you cannot forgo vital products like sunscreen, moisturizer, and face serum. You need these products to protect your skin.
Is a BB cream long-lasting?
Yes, it is. BB creams provide light coverage that lasts for enough hours.
However, you would need to reapply your BB cream again after 6 hours or so. It is not long-wearing like other makeup products like foundation and concealer.
Can I sleep with my BB cream on?
No, you can't. You cannot sleep with your BB cream still on.
BB creams do not clog the pores, but they will if you keep them on for more than you should, especially if you sleep without removing your makeup.
BB creams are just like other pigmented products. Therefore, you cannot sleep with your beauty balm on.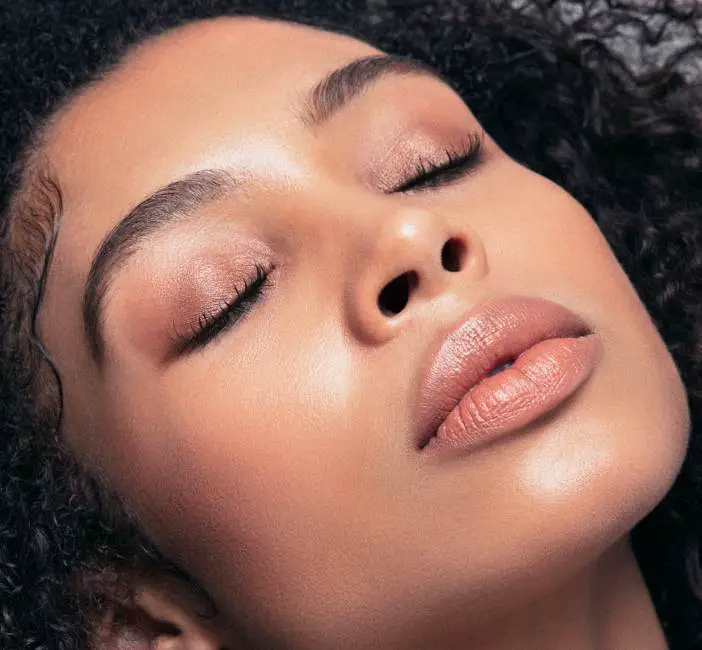 Conclusion
There are days you don't want heavy makeup, yet you want to cover your blemishes. On such days a BB cream is recommended. The product is designed to keep your blemishes hidden with light coverage.
Furthermore, you can save time when you use the cream. Even though it has beneficial features, it should not be replaced with other skincare products.
They are the perfect simple product that would keep your skin hydrated and brightened with a natural glow. That is why I love them. And I'm sure you will too, when you try the beauty balm out.
Thanks for reading.
Africana Fashion provides suitable beauty articles that answer your questions on all things beauty.