BB creams provide everyday light coverage if you don't want full makeup on. They do more than give the face a little color. They hydrate, cover, and glow up the face.
BB creams are fast becoming a must-have makeup for everyone. It is gender-neutral, and you can use it for any skin tone, including dark tones.
BB creams (also known as Beauty Balm or Blemish Balm) were first started for specific colors and complexions. However, the market has diversified to provide sheer coverage for other skin complexions.
There is no reason you can't get the transparent and light formula. Although, I would say more range needs to be covered for dark skin tones.
Nevertheless, you need the best BB creams available for dark skin tones for sheer coverage on a day you want to look natural and still glow.
Best BB Creams for Dark Skin
No doubt you will have days you don't want to opt for full makeup. When I have days like that, a BB cream is what I reach for. The hydrating product helps my skin stay supple and still covers my face when I need it to. That's why it's necessary for my makeup set.
If you are like me always reaching for a natural look, then the best BB creams are your answer. And to help you make a better choice, I have collected the best BB creams meant for dark skin complexion.
These beauty products were collected through sales data and metrics from e-commerce stores and trends on social media.
1. Best Overall BB Cream for Dark Skin
Maybelline Dream Fresh Skin Hydrating BB Cream is an 8-in-1 skin-perfecting product. It is one of the best products for dark skin because it is lightweight and oil-free. Plus, it is meant for all skin types.
Furthermore, the formula is easy to apply, hydrates the skin, and blurs imperfections. You can count on the smooth formula to even your skin tone and give you a natural finish.
Moreover, it comes with an SPF of 30, protecting your skin from sun damages. It has a sheer finish to keep your skin brightened and glowing but natural enough on your face. And it is non-comedogenic. That is, it would not clog your skin pores.
2. Best BB Cream for Oily Skin
Covergirl Clean Matte BB Cream is designed for oily skin. The water-based solution is oil-free and comes with a mattifying finish to keep your face dry. Also, it evens your skin tone, closing the blemishes on the face.
Besides, it does not clog the pores or pile on the skin. You can use the lightweight cream to keep your skin hydrated. Additionally, it has a sheer coverage that keeps the skin nourished and dry at all times.
3. Best BB Cream for Dry Skin
Garnier Miracle Skin Perfector BB Cream provides hydration for up to 24 hours. The cream is also fortified with an SPF of 15 to keep the skin protected from the sun. Also, it brightens dull skin, making it look natural and glowing.
The BB cream even out skin discoloration and blemishes, leaving a soft and smooth finish. It contains hyaluronic acid, glycerin, and lipidure microspheres which make the skin stay hydrated all day.
Furthermore, you can use it to brighten your skin complexion with vitamin C components. And it doesn't leave a greasy texture. It is smooth on the skin. For a flawless finish, wear the BB cream to glow up your skin tone.
4. Best Drugstore BB Cream
L.A. Girl Pro BB Cream HD Beauty Balm is formulated to moisturize and prime the skin. It also provides medium coverage with its HD formula.
The beauty balm helps to simplify your makeup routine with its moisturizing and pigmenting formula. It works as an all-in-one skin beautifier and multitasker. Besides this, it enhances your skin complexion, making it bright and clear.
It is also free from chemical components like parabens and fragrance. However, it is fortified with vitamins B3, C, and E to protect and keep the skin glowing.
5. Best BB Cream for Acne-Prone Skin
Clinique Acne Solutions BB Cream is specially made with a broad spectrum of 40. The deep and rich cream has hydrating components that soothe the skin. Also, it is non-comedogenic and does not clog the skin pores.
The cream is designed to soothe acne-prone skins and keep the skin moisturized and clear. Furthermore, you can use BB cream to evenly cover your skin discolorations and imperfections. It does not irritate the skin.
6. Best BB Cream With Sheer Coverage
Black Radiance True Complexion BB Cream is a skin perfector that evens and refines the skin tone. The cream is lightweight and formulated to create a natural radiance of the skin. Also, it helps to enhance skin tone.
Additionally, the beauty balm is oil-free and blendable. It provides a suitable sheer coverage that enhances your natural skin complexion and brightens it.
Moreover, it comes with an SPF of 15 to protect the skin from UV radiation. Then it uses its pigmented formula to conceal, smooth, and prime the face. If you want a BB cream close to your natural skin, True Complexion keeps your skin looking real.
7. Best Hydrating BB cream
If you are looking for a wide-range performing cream, then BareMinerals' Complexion Rescue Tinted Hydrating Gel-cream is perfect. The cream is thick and rich in hydrating properties.
Also, it creates a flawless look on the skin while keeping it healthy and nourished. Additionally, it comes with an SPF of 30 to protect your skin against UV radiation. It has a buildable sheer to medium coverage.
It does not contain any harsh ingredients. Furthermore, it is free of parabens, fragrance, chemical sunscreens, phthalates, mineral oil, triclosan, talc, gluten, and formaldehyde.
You can wear the hydrating gel along with a setting powder to keep your skin glowing naturally.
8. Best BB Cream With SPF
Missha M Perfect Cover BB Cream #27 comes with an SPF of 42 to protect the skin from sun damages. The cream also provides a smooth finish that hides imperfections and blemishes.
The moisturizing cream leaves the skin dewy and hydrated with ingredients like hyaluronic acid, ceramides, and gatuline RC.
It also has emollient plant oils, botanical essences, and nutrient-rich marine extracts. Additionally, it contains rosemary and chamomile to aid skin healing. This combination makes a deeply hydrating and nourishing formula.
It will keep the skin protected, even complexioned, and balanced whenever you wear it. It is a high coverage formula.
9. Best BB Cream With Picture-Ready Finish
L'Oreal Paris Magic Skin Beautifier BB Cream is a light lotion that improves skin complexion, hydrates the skin, and even the skin tone. It brightens your skin and makes you flawless and picture-ready any day, anytime.
It also gives the skin rejuvenation even when sagging or tired. The cream naturally fights fatigued skin and illuminates it. Furthermore, it hides your imperfections and defines your facial features. The product provides an instant color-transforming solution to your dull skin.
You can wear it to cover your tired skin and still be left with a natural-looking finish. It is safe on the skin and easy to use. It is a natural illuminating cream to brighten your skin and make it come alive.
10. Best Clarifying BB Cream
Bobbi Brown BB Cream is formulated with water-attracting components that keep the skin hydrated. The formula also contains plant extracts that help to keep your complexion even and clear.
The BB cream contains caffeine to hide discoloration and peptides to blur the skin pores and reduce fine lines. Additionally, you can protect your skin with its SPF of 35.
The BB cream comes in rich medium and deep shades for dark skin tones. Also, it helps to clarify your skin tone, making it look brighter. However, you will have to spend a little extra to get the beauty balm.
11. Best Deep-Toned BB Cream
Iman Cosmetics Skin Tone Evener BB Creme in Earth Deep is a great deep-toned rich pigment cream. The cream is formulated with vitamin A, green tea, citrus, cucumber, aloe vera, and Licorice to keep the skin hydrated and moisturized.
With a sheer tint, the skincare product brings out your skin tone, leaving your skin with a dewy finish. Moreover, it evens the skin tone, giving a natural finish. The beauty balm is suitable for all skin types.
You can wear the deep formula if you want a sheer natural cover. Plus, it brightens the face and keeps it looking youthful.
Picking the Right BB Creams
Sadly, you can't just reach for any type of BB cream in the beauty aisle. Several factors need to be considered before buying your product. You have to keep these factors in mind because it matches your needs with the features of the product.
1. Hydration
A good beauty balm cream should hydrate the skin. This is one of the features that sets it apart from a foundation and concealer. It should also prime the skin, keeping it moisturized and smooth with its hydrating effects.
2. Non-Comedogenic
BB creams should be non-comedogenic. That is, they shouldn't have particles or components that would clog the skin pores.
A beauty balm is different because it hydrates the skin. However, if the formula blocks the skin pores, it could cause a breakout or pile up dead skin cells.
3. Sun Protection
BB creams should contain SPF to protect your skin from UV radiation. Most BB creams work as a moisturizer. Therefore, they have skin-protecting components like sun protection.
Also, the beauty balm should have antioxidants that would protect the skin from free radicals in the environment.
4. Ingredients
Beauty balms should have hydrating ingredients, which is a must. They must also have ingredients that would treat the skin. For instance, plant extracts like rosemary heal the skin. Also, they can have components like vitamin C, A, or E to keep the skin brightened.
However, you should watch out for chemical ingredients like parabens, sulfate, artificial fragrance, talc, and phthalates. Avoid products that have these components.
5. Long-Lasting
Your BB cream should be long-wearing. That is, it should last for a very long time. It should also hydrate your face for as long as you have it on. This is the basic feature a BB cream should have.
How to Apply BB Creams
A  BB cream is easy to apply. Just like you apply your foundation, concealer, or color corrector, you apply your BB cream.
However, a tool mostly used to apply the cream is your fingers. You can use wet beauty blenders or brushes, but the fingers work best when you apply your BB cream. They can move between corners and even out the cream on your skin.
Also, it feels refreshing when you use your fingers to spread the cream on your skin. But you should wash your fingers or use wet wipes after applying the product.
The YouTube video below is a simple tutorial on how to apply a BB cream.
See Also: Enhance Your Beauty With the Best Lipstick Colors
Best BB Creams FAQs
What is a BB cream?
Simply put, BB creams are lightweight pigmented creams used to provide sheer to medium coverage on the face. They are different from your foundations because they hydrate the skin and protect it from external damages.
BB creams are a mix of moisturizers and foundations. They keep the skin looking natural, giving you a natural glow. It is used on days where you want light coverage.
Does a BB cream work exactly as a foundation?
No, it doesn't. BB creams are designed as an alternative to foundations, but they are different from a foundation.
A foundation is used to provide sheer to full pigmented coverage on the skin. It covers blemishes, uneven skin tone and creates a clean skin complexion. It also enhances your beauty, highlighting your covered facial features.
On the other hand, BB creams provide a sheer cover that looks natural. It glows up your face when it looks dull. However, it does not completely cover your blemishes or discoloration.
A BB cream masks your dull skin to make it glow. Furthermore, it helps your skin stay protected and hydrated.
Are BB creams the same as tinted moisturizers?
No, they aren't. BB creams and tinted moisturizers are not the same things.
They do have a close resemblance, but they are different products. Tinted moisturizer is literally a pigmented moisturizer. It can be used every day, and it is a very light and transparent pigment product.
The difference between the two is their sheer coverage. Tinted moisturizers are sheerer than BB creams.
What's the difference between BB creams and CC creams?
BB creams are a light foundation alternative with sheer coverage. On the other hand, CC (Color Correcting) creams are lighter but offer a fuller coverage.
Furthermore, they even and color correct your skin complexion. They reduce blemishes, discoloration, and blotches on the face.
Therefore, the difference between a BB cream and a CC cream is the level of coverage. BB creams are sheerer than CC creams.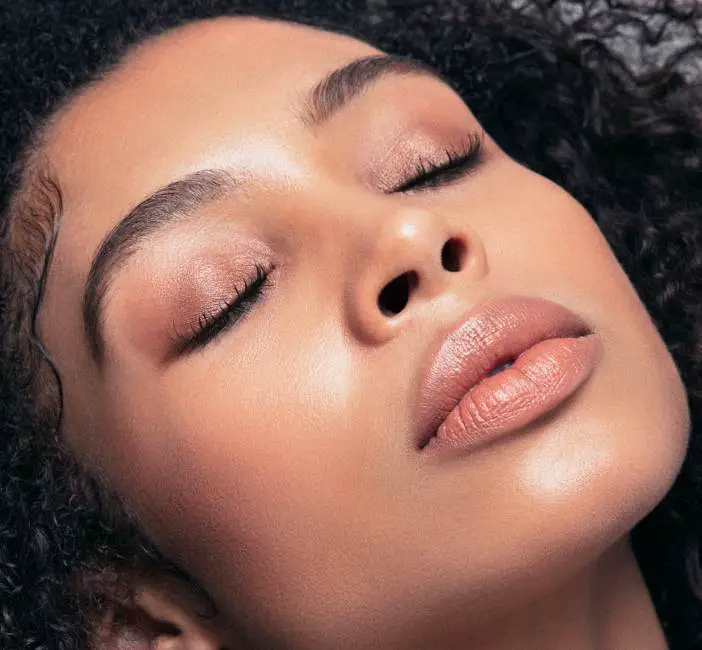 Conclusion
BB creams are great for a natural everyday look. They not only provide sheer coverage, but they also keep the skin bright and clear.
The BB creams on this list are great and help the skin for whatever reason you purchase them.
However, Maybelline Dream Fresh Skin Hydrating BB Cream stands out. It is suitable for all skin types. It also evens out your skin tone and has a great color range for dark skins.
On the other hand, Covergirl Clean Matte BB Cream is perfect for oily skin. If you have dry sensitive skin, use Garnier Miracle Skin Perfector BB Cream for its non-irritating hydrating formula.
For deep dark skin tones, Iman Cosmetics Skin Tone Evener BB Cream in Earth Deep got you covered at all times.
Having a natural glow on your face without much makeup is confidence-boosting. That's why you need a BB cream handy to glow up without piling up.
Africana Fashion provides trendy beauty articles and reviews to keep you updated on your everyday lifestyle.